As the nation waits with bated breath to see who would be named as the next Prime Minister, it has also given rise to extremist and dangerous racial sentiments to rear its ugly head as well.
'Stern action will be taken'
The Royal Malaysian Police (PDRM) recently published a statement urging members of the public not to spread online content that could potentially jeopardize national harmony.
It also said that it had noticed an uptick in racial and religious sentiments being spread on social media and warned that it could result in severe punishment.
Following the announcement of the results of GE15 and during the period of formation of government, the police has noticed content containing racial or religious sentiments and mocking the royal institution uploaded by social media users.
"PDRM is warning the public not to misuse social media platforms and spread provocative content inciting public disharmony. Stern action will be taken against any parties under the Communications and Multimedia Act 1998, Sedition Act and the Penal Code."
May 13 videos spreading on TikTok
The statement comes after a spate of TikTok videos threatening to reenact the tragic May 13 racial riots went viral on the platform.
The videos also blamed PH, particularly DAP for starting the riots and claimed that the nation would descend into chaos if PH were to be in power.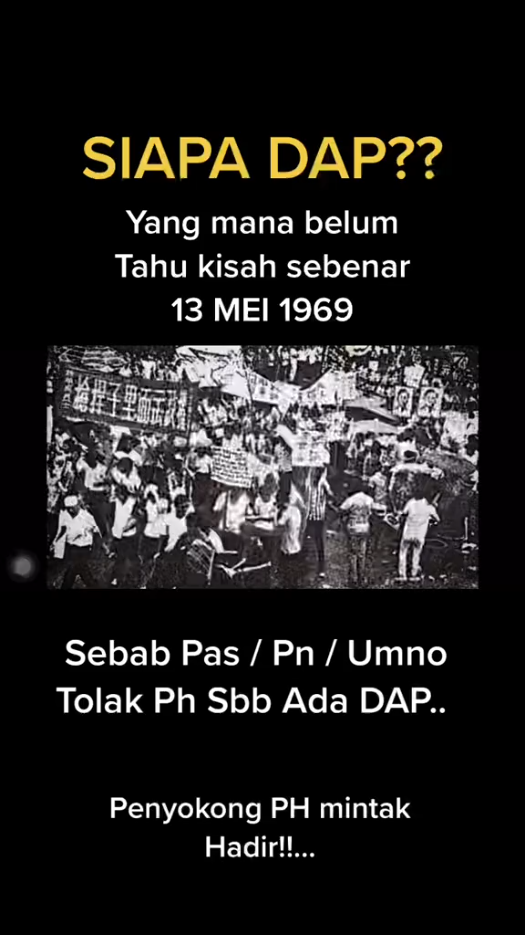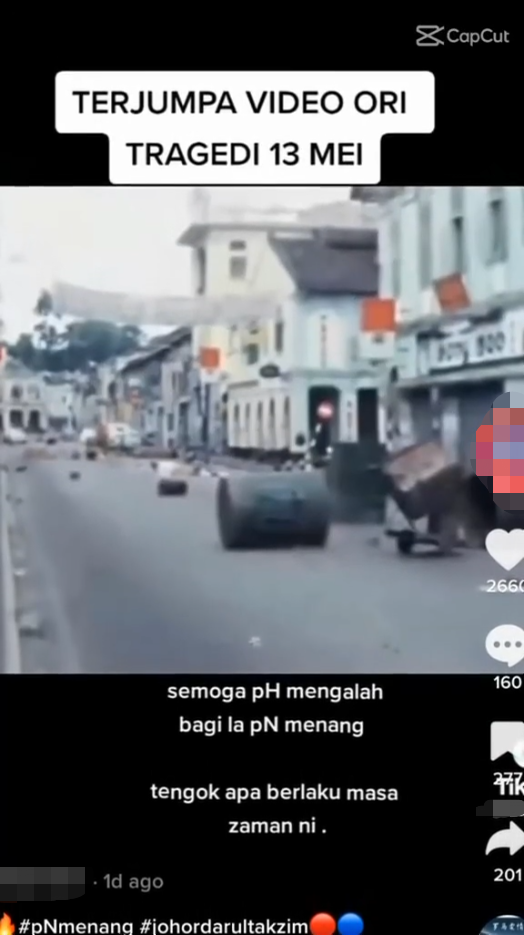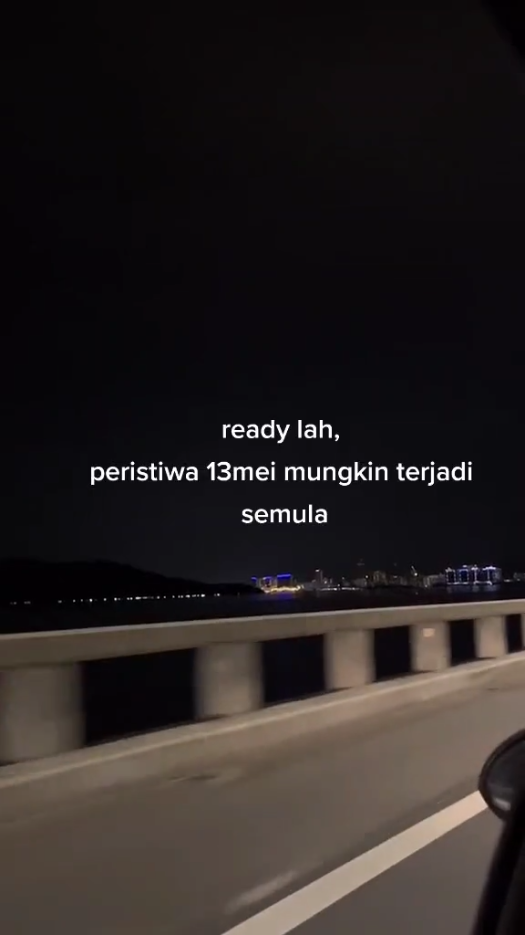 Regardless of the results, stay calm and do not incite disharmony between races or religions!
READ ALSO:
---