Kongming lanterns have long been a tradition among the Chinese community, where many seek to have their wishes fulfilled by writing them on it before releasing it into the night sky.
However, due to the fire hazards posed by this unassuming lantern, it has been outlawed in several countries, including Malaysia.
Tramples on Kongming lantern
A 24-second video recently uploaded to the Facebook page 诗巫吹水站 showed a Royal Malaysia Police (PDRM) officer trampling on at least two lanterns until the fire located at the centre was extinguished.
It is believed that the incident took place during a Mid-Autumn Festival celebration on Saturday (Sept 10) in Sibu, Sarawak.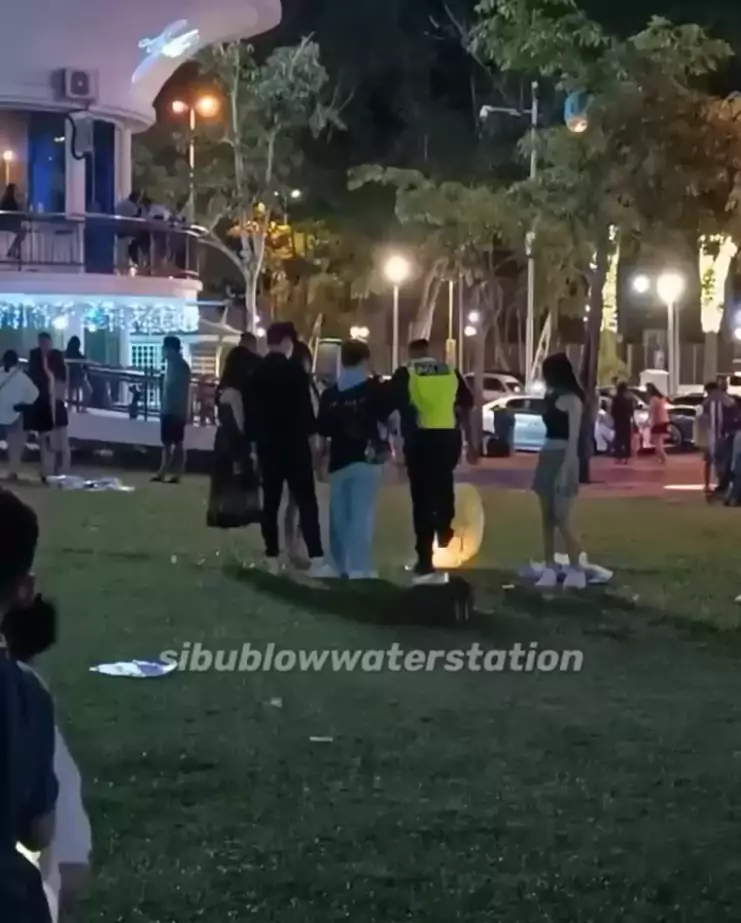 Watch the video here:
Illegal under Malaysian law
According to China Press, those caught attempting to release Kongming lanterns can be charged under Section 285 of the Penal Code and Section 5 of the Explosives Act 1957, which carry a maximum sentence of six months and five years in jail respectively.
In response to the incident, Sibu Rural District Council (SRDC) chairman Sempurai Petrus Ngelai said the lanterns pose a safety hazard if they land on buildings or other flammable substances such as dry grass, reported The Borneo Post.
Sky lanterns can pose a fire hazard if they fall on the rooftop and can also pose a danger to aircrafts if they fly along the route to the airport. It is safer to carry a lantern instead.
The Borneo Post also reported of how Kongming lanterns caused chaos in air traffic at the Penang International Airport in 2003, where thousands of lanterns were released during Lunar New Year.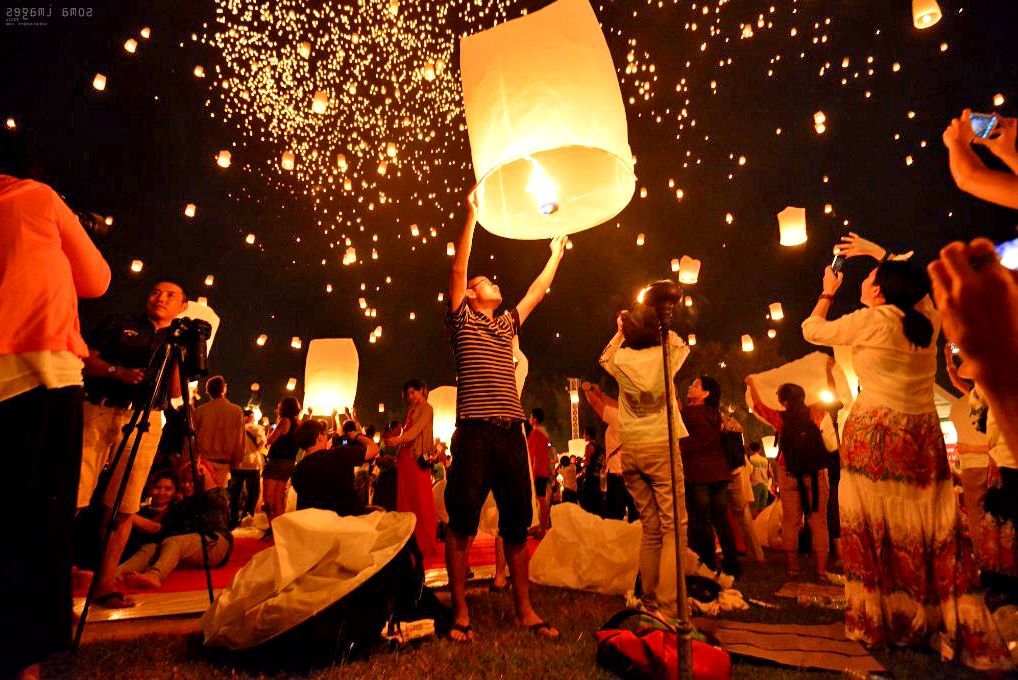 'It's a selfish act'
Echoing similar concerns was Sibu Municipal Council (SMC) chairman Clarence Ting Ing Horh, who praised the officer's act and said that the Civil Aviation Authority of Malaysia had requested police to patrol Tun Tuanku Bujang Square out of safety concerns.
He also called upon Malaysians to be more considerate.
If you have a relative taking the plane on its way back to Sibu, and someone releases the lantern in the sky, putting the flight at risk, won't you worry about it? Those who release the sky lanterns never think of the consequences. It's a very selfish act.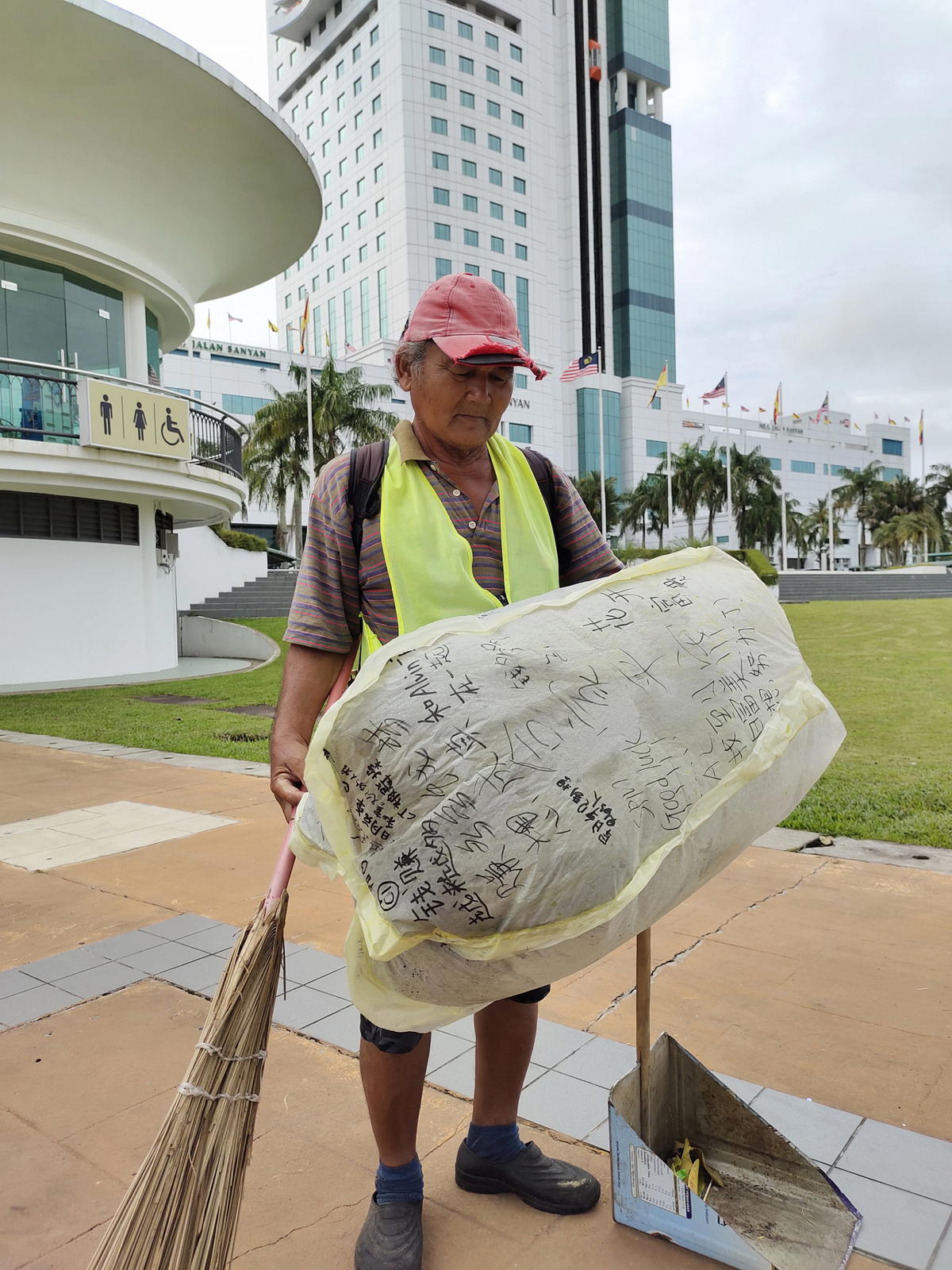 Netizens divided
The video has since garnered 32k views at the time of writing and dividing opinions from netizens, with some condemning and others veering towards the opposite direction.
"If too many Kongming lanterns are released, it will really affect the airplanes. If it flies to someone's home, it will catch fire."

"That is all? The police officer was being too nice to them. He should've issued a compound."

One netizen tried to discredit the officer by claiming that Sibu's police force were unfriendly, only to be shot down by another netizen who wrote: "Not putting you in jail is considered quite kind enough."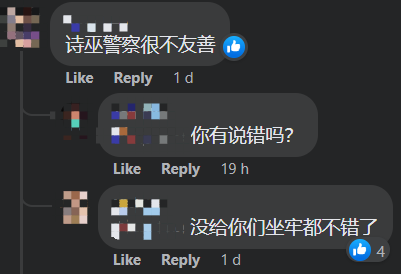 Do not release sky lanterns for the safety of your own and others!
Read also:
---