A Palestinian student was caught red-handed taking a peep into a female student's condo through the toilet window in Cyberjaya.
Furthermore, he was alleged to have also stolen a pair of grey pants belonging to the unit's residents.
Caught peeping into female condo
According to a now-viral tweet by eyewitness Intan (@INadhrah), she filmed the Palestinian student peering through the toilet window to take a peep at the female residents inside the unit.
Outraged by his behavior, she accosted him and shouted, "What are you doing? What did you do?"
Caught off guard by Intan's question, the Palestinian student blinked in confusion while clutching the grey pants he allegedly took from the victim's apartment.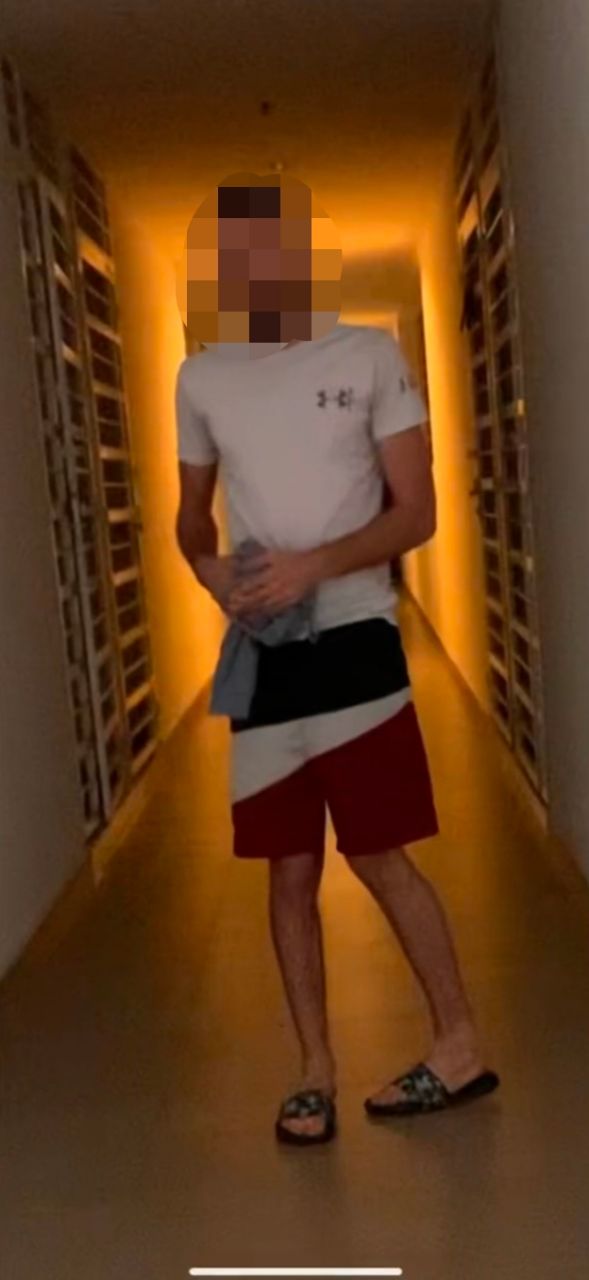 When he finally came to his senses, he immediately took off on his heels and ran towards the end of the hallway.
Not the first time
In a separate tweet, Intan said that this wasn't the first time such incidents had occurred at Mutiara Ville Condo.
She also explained in a video why she chose to confront the suspect instead of contacting the police.
"Such incidents have happened before in the past and I wanted to get a good look of the suspect's face, which was why I confronted him so that I can help police with their investigations."
penjelasan part 1 pic.twitter.com/jmmF2a3hKT

— intan (@INadhrah) January 25, 2023
Intan also said her neighbours were shaken after they were informed that they were being peeped on and she offered them to stay at her place for the time being.
Palestinian student arrested
Bernama later reported that the suspect was arrested by police at 4pm on Tuesday (Jan 24).
According to Sepang district police chief Wan Kamarul Azran Wan Yusof, a female student lodged a police report after she was told that a suspicious Arab man was peeping into her home.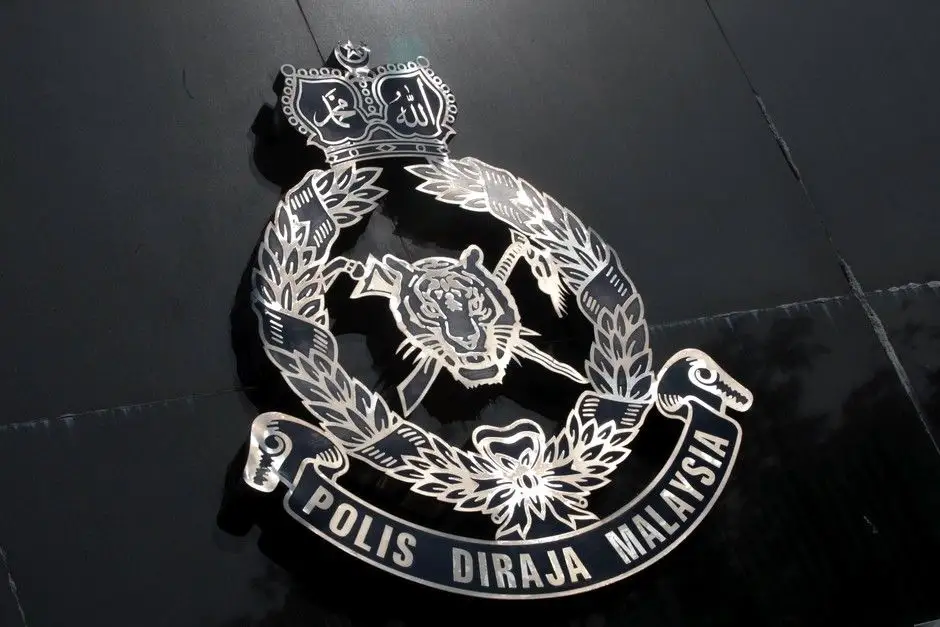 The man had opened the toilet window and stood next to it to take a peek inside and took a pair of pants belonging to the woman's housemate. His actions were recorded by the complainant's neighbour before he fled.
"Police also confiscated a cell phone, shirt and pants used by the suspect. However, the pants belonging to the victim's housemate has yet to be found," he said in a statement.
The case is now being probed under Section 379 and 509 of the Penal Code for intentions to insult the modesty of a person and theft.
Applauded for bravery
Many netizens have since praised Intan in the comments section of the video for her selflessness and courage.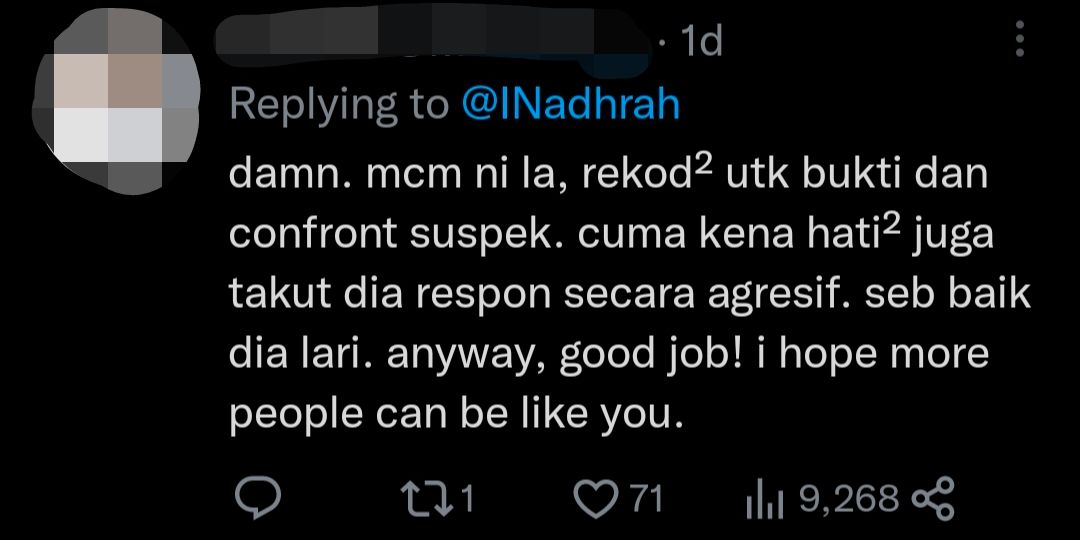 Watch the suspect being confronted here:
jiran tu saya. saya saksi. mmg Allah nak tunjuk. sebelum ni pernah jadi juga and pernah viral cuma mangsa sebelum ni taktahu siapa sbb nampak tangan and handphone je dan dia lari. teruk juga mutiara ville ni. dulu warga asing juga m@asturbate depan MV. hati hati ya korang. https://t.co/bskxE7JSbE pic.twitter.com/RlKr9nFurZ

— intan (@INadhrah) January 25, 2023
READ ALSO:
---
---
---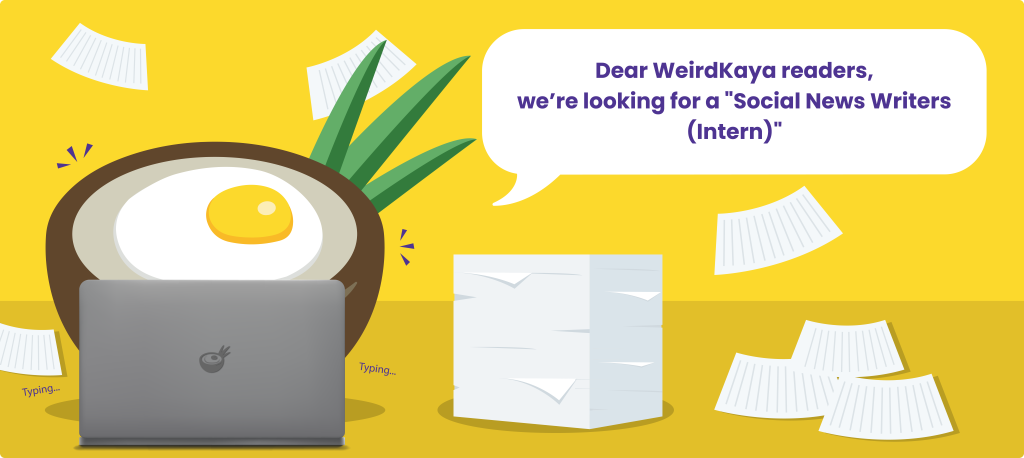 ---