Inflation has adversely affected many people, where even popular street snacks such as fried cempedak aren't spared from the brunt of it.
A Facebook page named Kedah Serata Rata recently posted a photo of a stall selling fried cempedak, where it came with a cardboard sign stating the price.
According to the sign, each piece of fried cempedak costs RM2, while five pieces costs RM10.
In the caption, the page sarcastically wrote that people nowadays were "rich" and used the most expensive oil to fry the cempedak.
The location of the stall was not stated in the post.
Netizen: Cempedak is not cheap lah
The post has since sparked a fiery debate among netizens, who had a hard time determining whether the price was reasonable or not.
Many felt that charging RM2 per piece was ridiculous.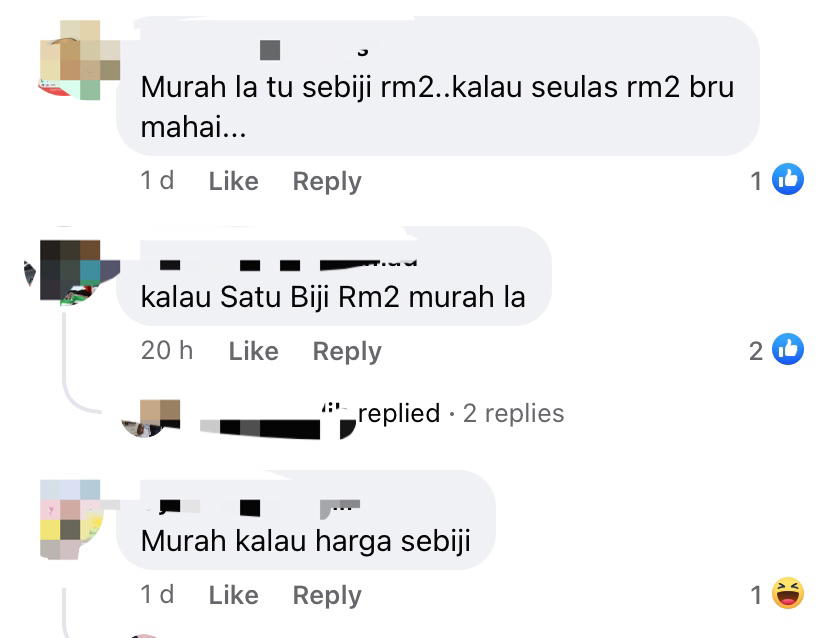 On the other hand, some felt that the price wasn't exorbitant as fried cempedak is just a snack to satisfy one's cravings and not a full meal.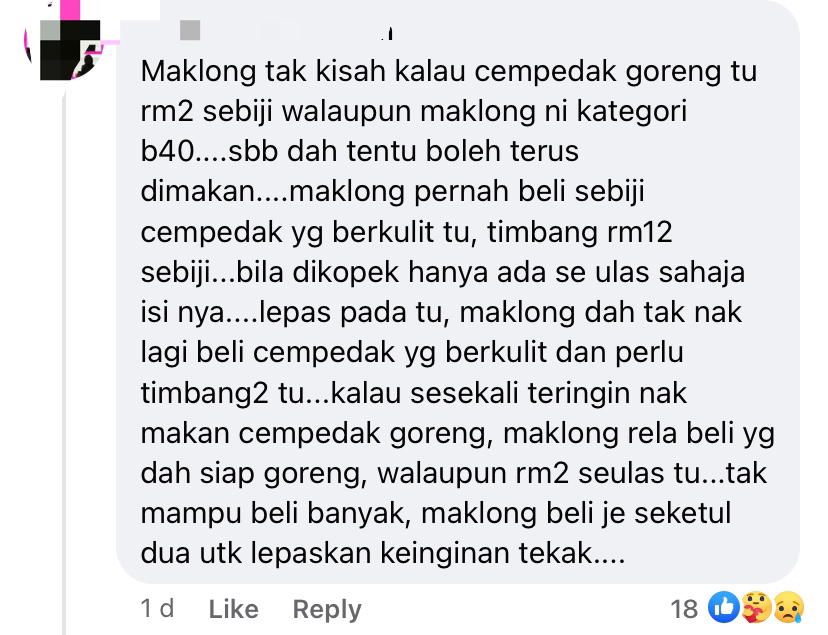 One netizen argued that one whole cempedak is currently selling between RM40-RM50, thus making it impossible for small business owners to sell it at a cheaper price.

Just yesterday, a minister said that Malaysians should be grateful that the country had the 2nd lowest price of goods in the Asean region:
Cover images via Kedah Serata Rata and ResepKoki