KUALA LUMPUR – Plantation Industries and Commodities (MPIC) minister Datuk Zuraida Kamarrudin has become the butt of online jokes and scorn following her speech claiming that orangutans would kill humans upon first sight.
During her speech at a closed-door event organised by the Malaysian Palm Oil Council on Jan 5, she said that she was told by an ambassador that schools in Arab countries taught students that humans were causing harm to orangutans, thus casting the palm oil industry in a bad light.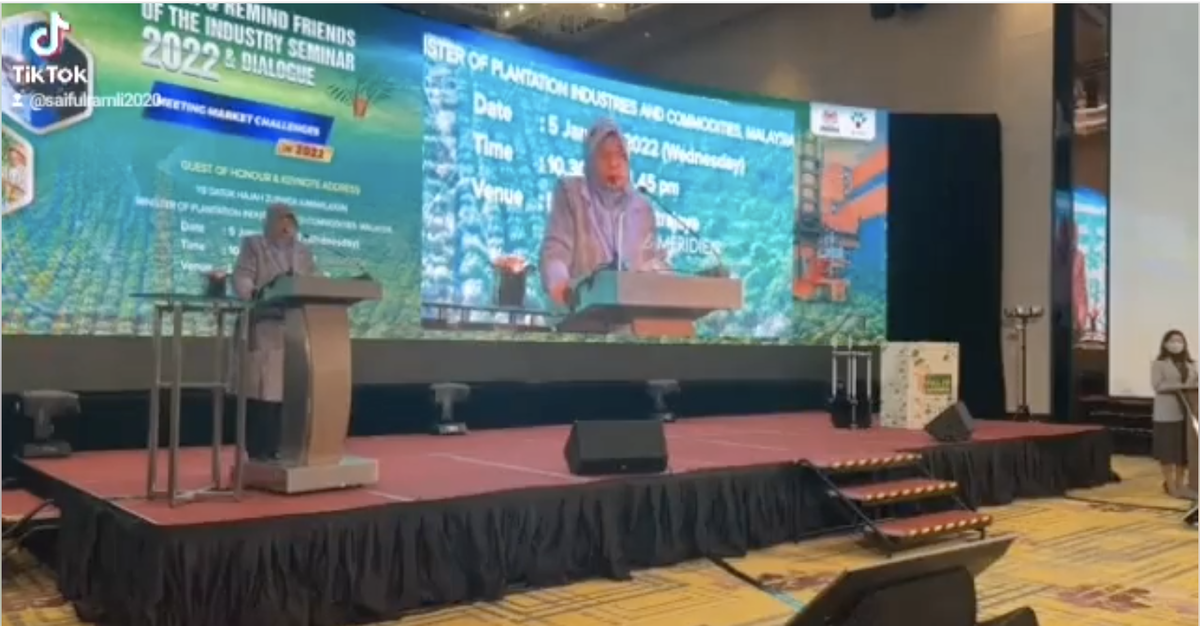 I told him, in Malaysia, if you see an orangutan, the orangutan will kill you first, not you kill the orangutan first, betul tak (correct)?" she said.
Zuraida then went on to insist that the Wildlife and National Parks Department (Perhilitan) has specific procedures in place that removes orangutans, not killing them.
"The same goes for lions and tigers, when they see, they don't kill them. They have to have some kind of procedure to sedate them and take them to the zoo. We have all these procedures. We don't simply kill orangutans."
"I also believe Perhilitan's report can tell you how many orangutans are there in the country, how many have died, how many are still alive, and where they are. They have all the information," she said.
Zuraida added that Perhilitan should use these figures to offset some of the pressure exerted by the UK, European Union, and the US, who have been deeply critical of the country's palm oil industry.
Watch her speech here. 
Netizens: What nonsense is this?
Shortly after the clip went viral on social media, netizens did little to hide their disdain for Zuraida's speech, which they slammed as 'irresponsible and ignorant'.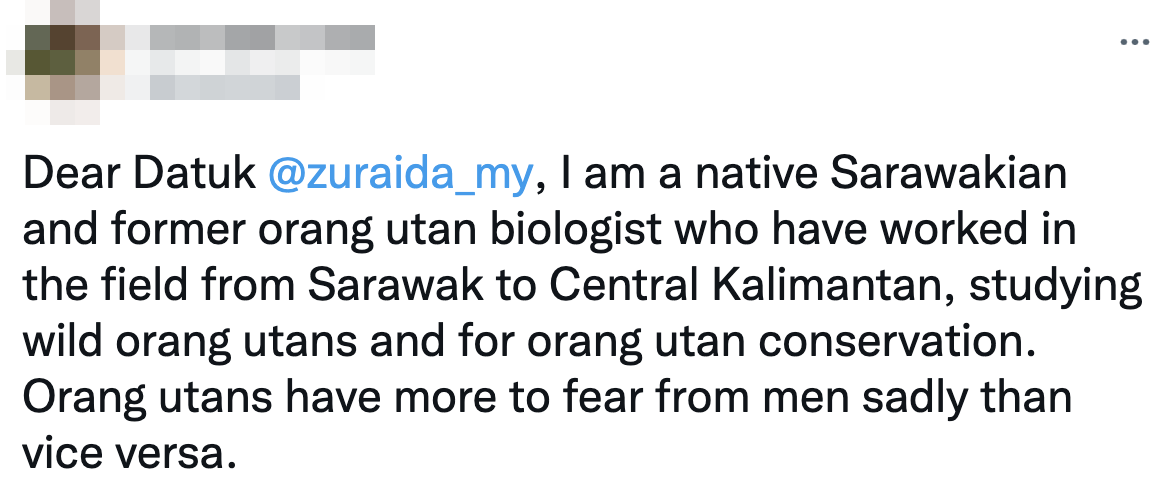 Environmentalist Andrew Sebastian also told Free Malaysia Today that he was flabbergasted by her speech.
She failed to acknowledge that the orangutan population has been on a steady decline, where it was estimated since 1973 that there were 288,500 orangutans in Borneo and that figure is expected to drop to 47,000 by 2025.
"Perhilitan also does not operate in Sabah and Sarawak, where the orangutans are mostly found," he added.
MPIC: It was taken out of context
In response to the backlash, MPIC has since published a statement clarifying the incident.
It also claimed that the video was 'cherry-picked' and edited in a manner that didn't fully convey the real context behind Zuraida's speech.
"We call on social media users to stop sharing such distorted content as this will only lower the morale of the tireless staff of MPIC and its agencies who had displayed respectable commitment in promoting Malaysian palm oil," the statement read.
What do you think? Share your thoughts about the issue with us!
Read also:
---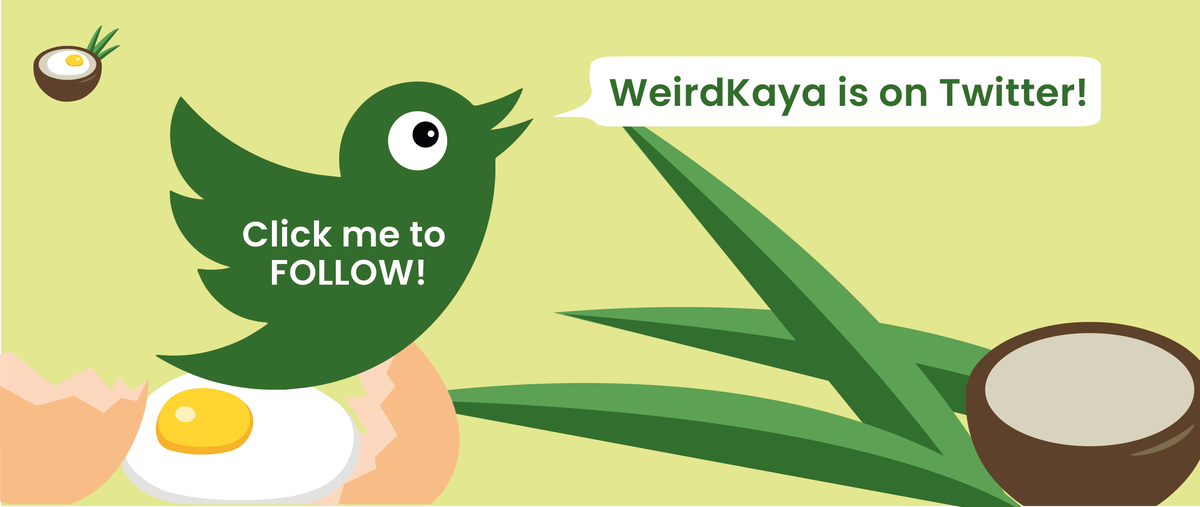 ---
Cover image via Pexels & FB/ inforoadblock
Editor: Sarah Yeoh
---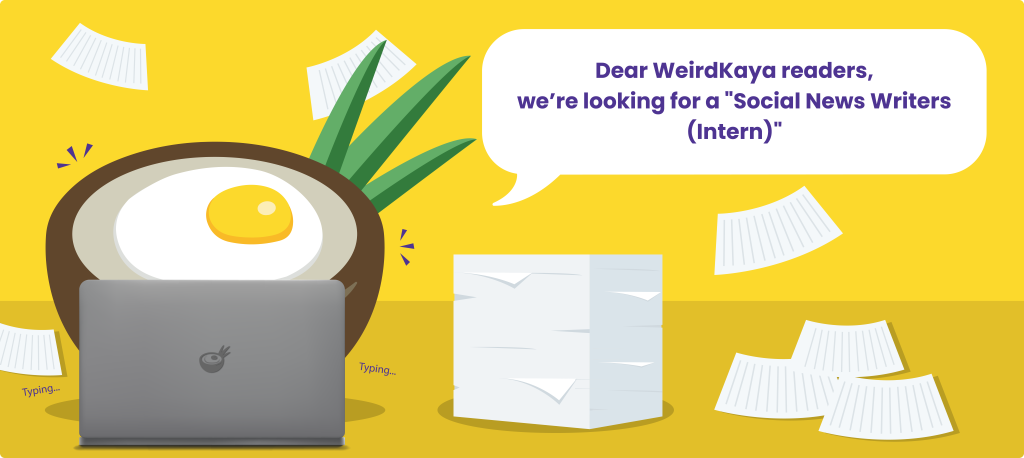 ---