Despite his wife being in a coma for the past two months, an Orang Asli man from Gua Musang, Kelantan, remains hopeful that she will recover and has not lost faith in her ability to overcome the illness.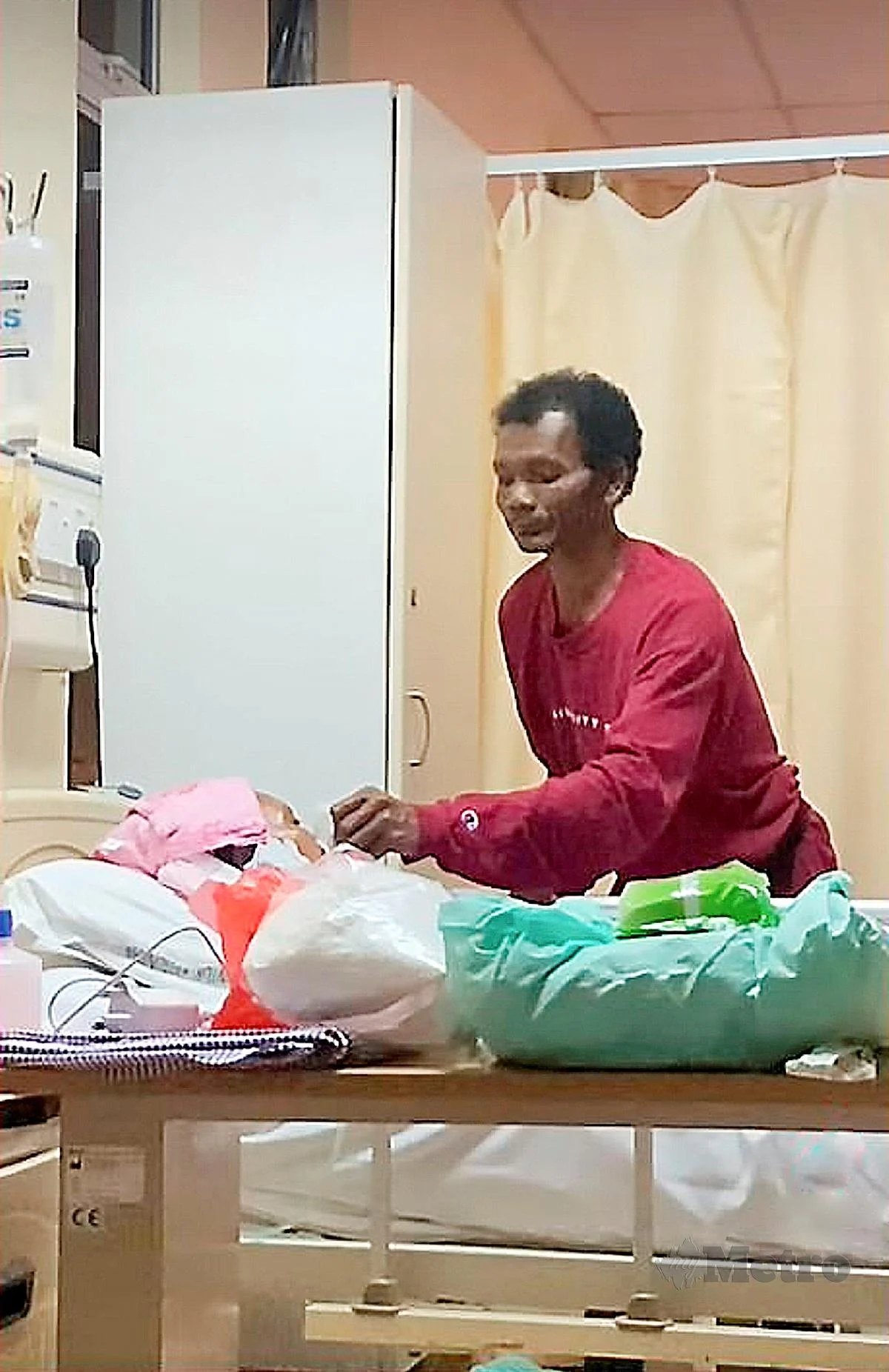 Roslan Hek, a 57-year-old Orang Asli man from Kampung Aring 5, Gua Musang, has been staying at the hospital for 2 months to take care of his wife, who is being treated for high blood pressure disease.
Despite the challenges he faces, Roslan remains committed to his wife's care and has not left her side since she was admitted.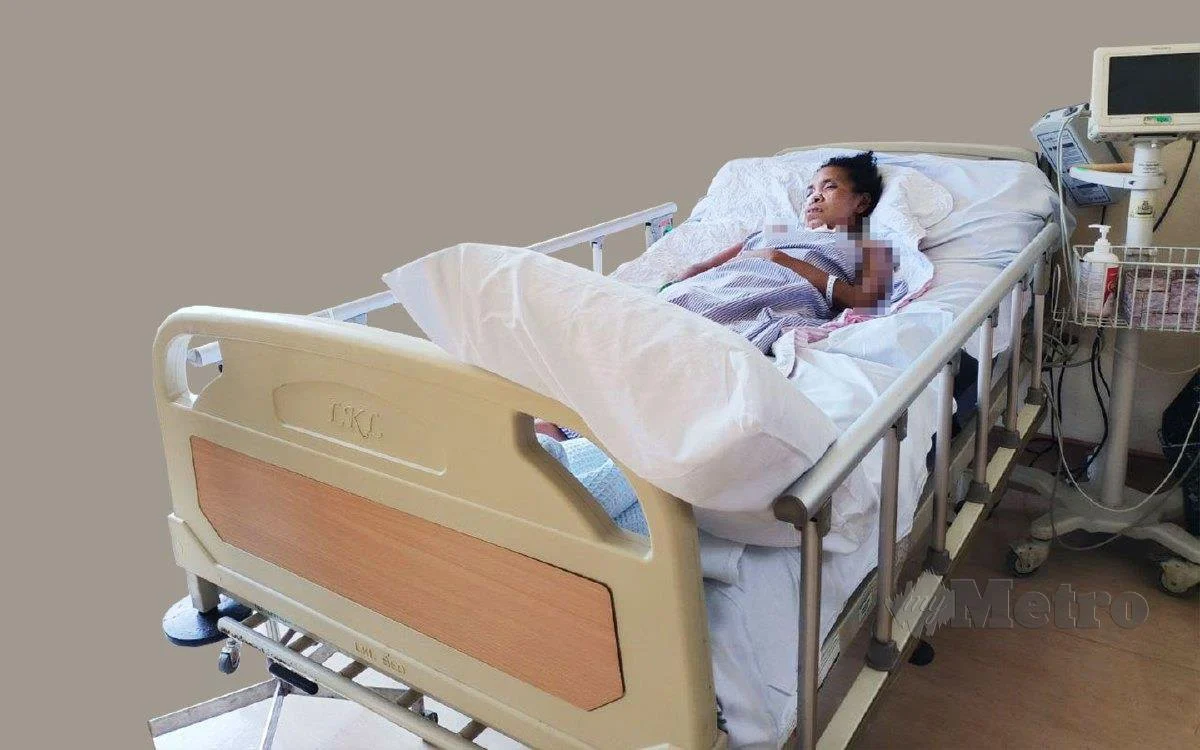 According to Roslan, his wife Hamisah Batu, in her 40s, was initially brought to Sultan Ismail Petra Hospital in Kuala Krai after complaining of feeling unwell and having a headache.
She was then transferred to Gua Musang Hospital, where she has been receiving treatment for the past 2 months.
24-hour support for ailing wife
Roslan takes care of all his wife's needs, including cleaning her body, disposing of urine, and changing her disposable diapers every day. He also feeds her special milk through a tube inserted through her nose and removes her phlegm.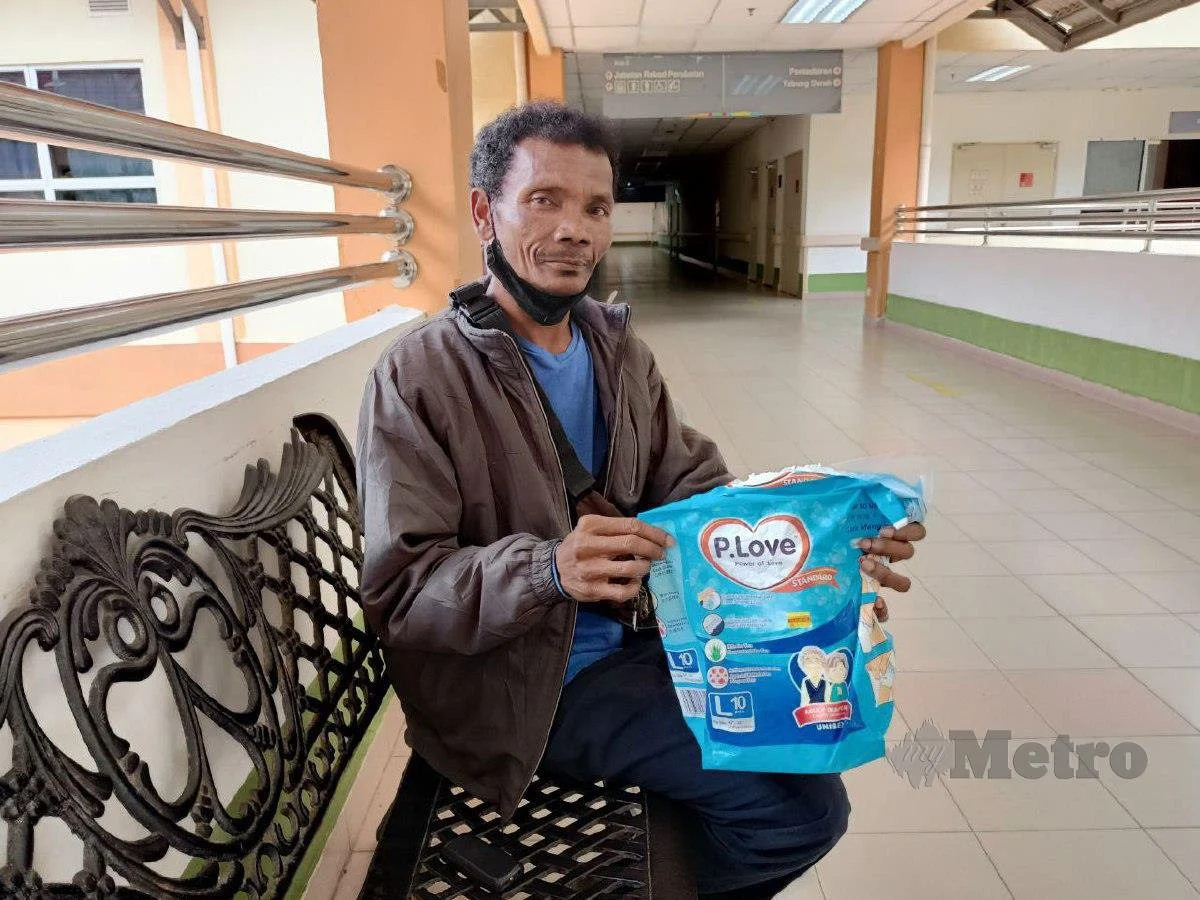 In addition, Roslan has to purchase all of his wife's medical supplies, including disposable diapers and wet tissues, using his own funds.
He estimates that he spends about RM200 ($48) a month on his wife's care, which is a significant amount for someone without a fixed income. Despite the financial strain, Roslan remains steadfast in his commitment to his wife's well-being.
Unwavering dedication of a husband
"I feel fully responsible for taking care of my wife who has been lying ill for two months after complaining of a headache. While taking care of her, I never left her alone because there is no one else I can rely on," Roslan said.
During Roslan's absence from home, his 12-year-old daughter was cared for by his 21-year-old son, while his eldest child in his 30s was already married. Roslan has been married to his wife for almost 30 years and has three children.
Despite the challenges he faces, Roslan remains positive and hopeful. Recently, he received a positive response from his wife when she appeared to be crying and tears came out of her eyes. He believes that this is a sign of progress and hopes that his wife will recover soon.
We wish Roslan and his family all the best and hope that his wife makes a full recovery soon.
READ ALSO: