For most café goers, one of the biggest dilemmas is having to choose between two types of beverages – coffee and matcha. And for good reasons too. Both are aromatic, aesthetically pleasing, and equally as pricey, making one wonder why isn't there a place that offers both in the same cup.
Being one of such individuals, you could only imagine my delight when I discovered a café that served coffee and matcha together. The location? A quaint café named ONO Café at SS2, where it calls itself "the world's first specialty coffee & matcha café" — a rather bold claim to make amidst a tight field of competitors.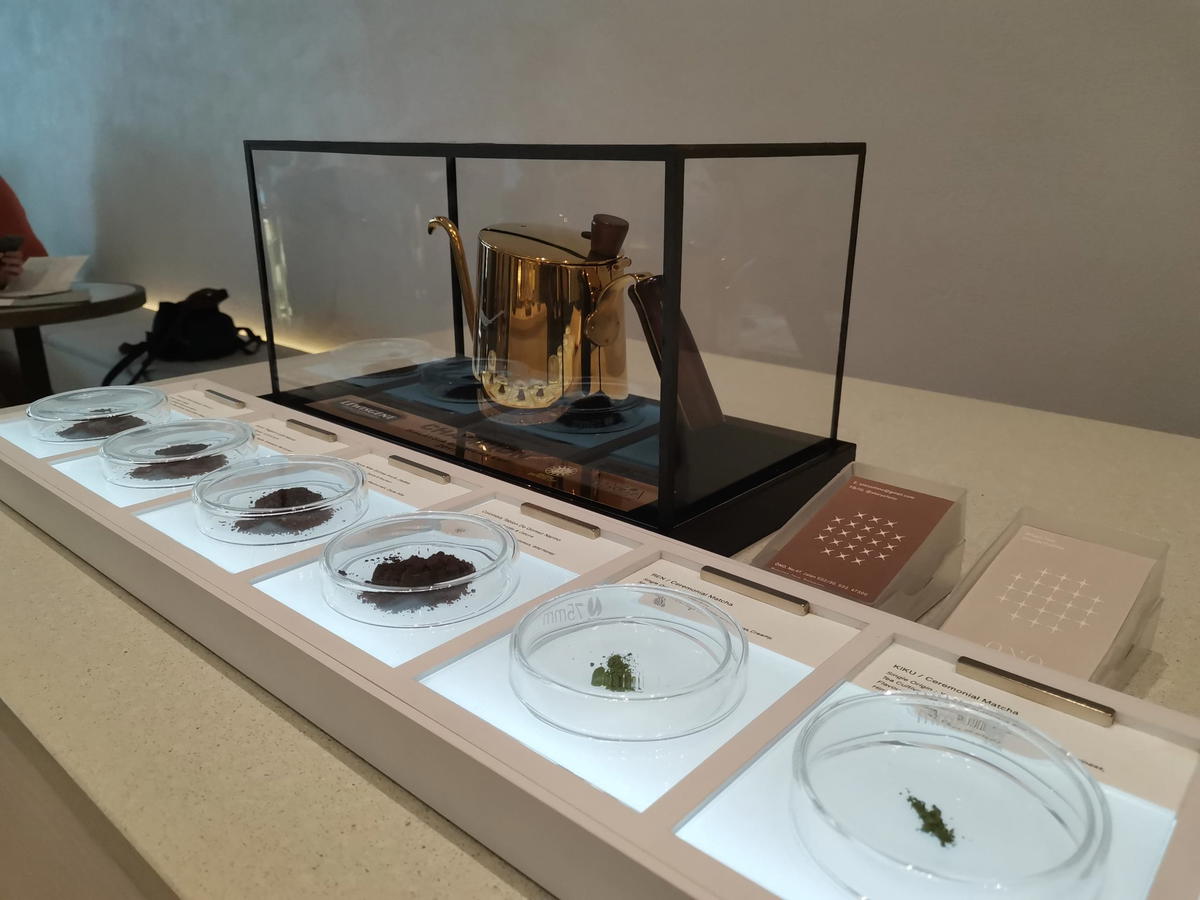 Thus, I headed over there on a warm Sunday afternoon with a friend to check it out for myself. When we arrived, the café was a tad crowded and we had to wait in line for roughly 20 minutes.
ONO Café isn't exactly a spacious place as half of the shop is for guests to relax and baristas to prepare the beverages, while the other half consists of a matcha section, tea-brewing section, coffee-brewing section, and payment counter, which may explain for the long queue.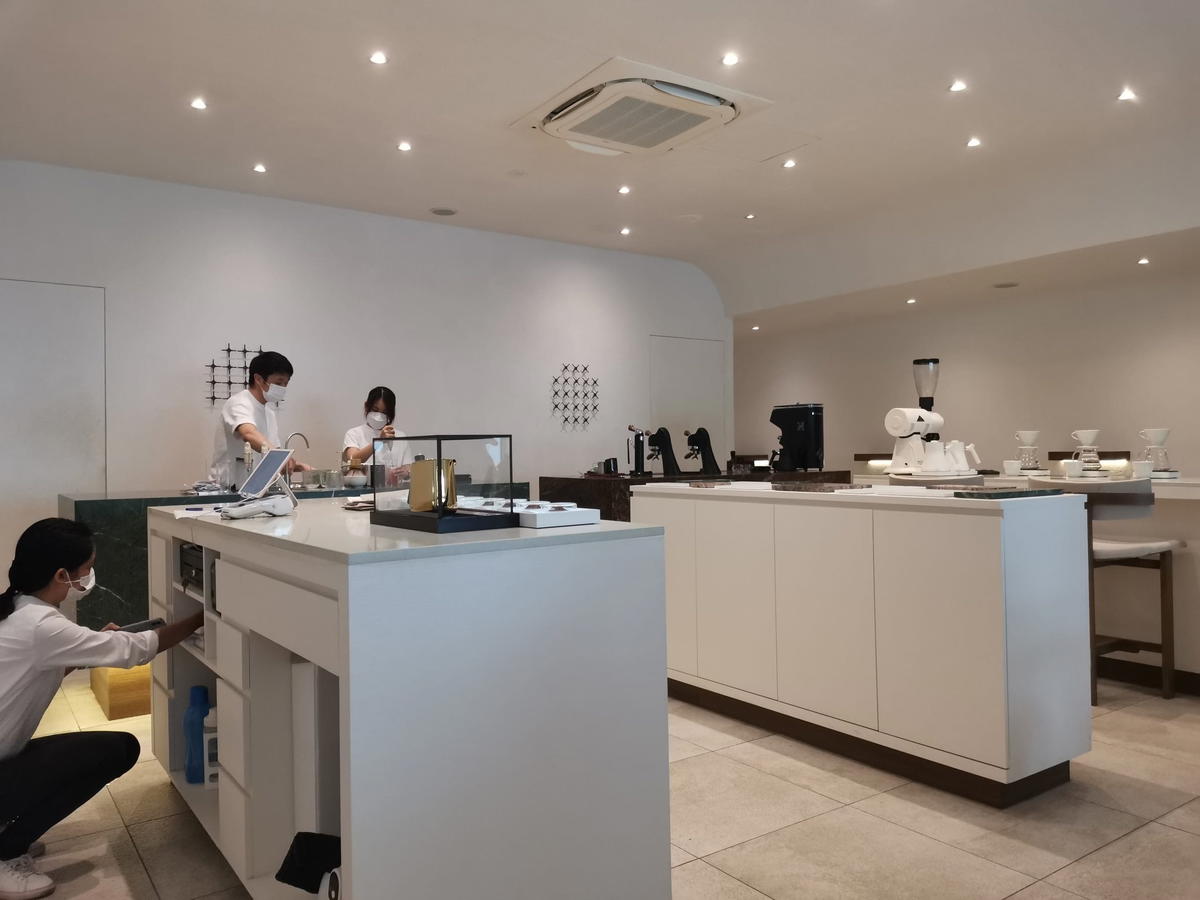 Despite ONO Café's limited amount of space, I immediately felt at home thanks to its minimalistic Scandinavian-styled ambiance and I especially loved the unique glass door which gave the place a modern twist and accentuated its signature concept of meshing two different elements.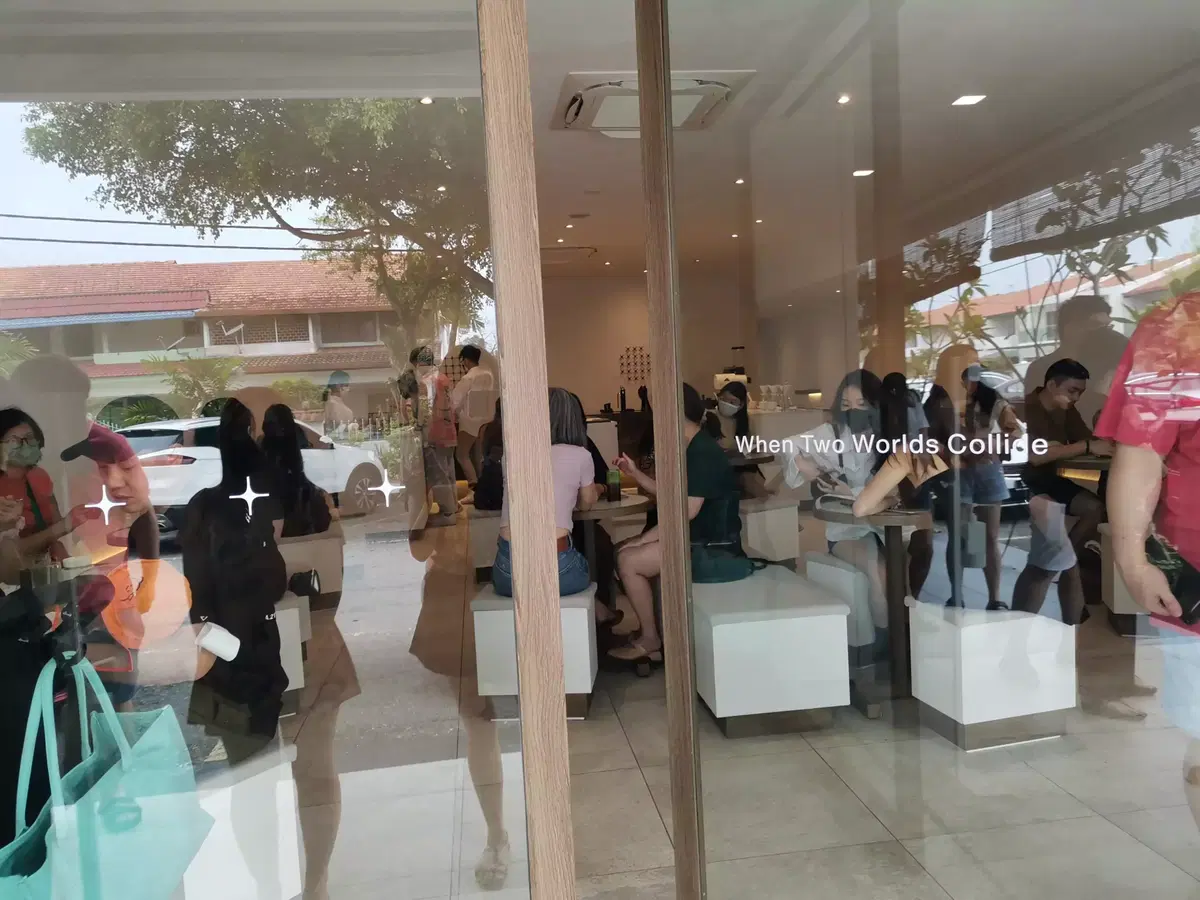 Ren Matcha Latte (RM19)
The first item we tried from the menu was the Ren Matcha Latte as my friend's an avid matcha lover, made with ceremonial grade matcha from Mie, Japan.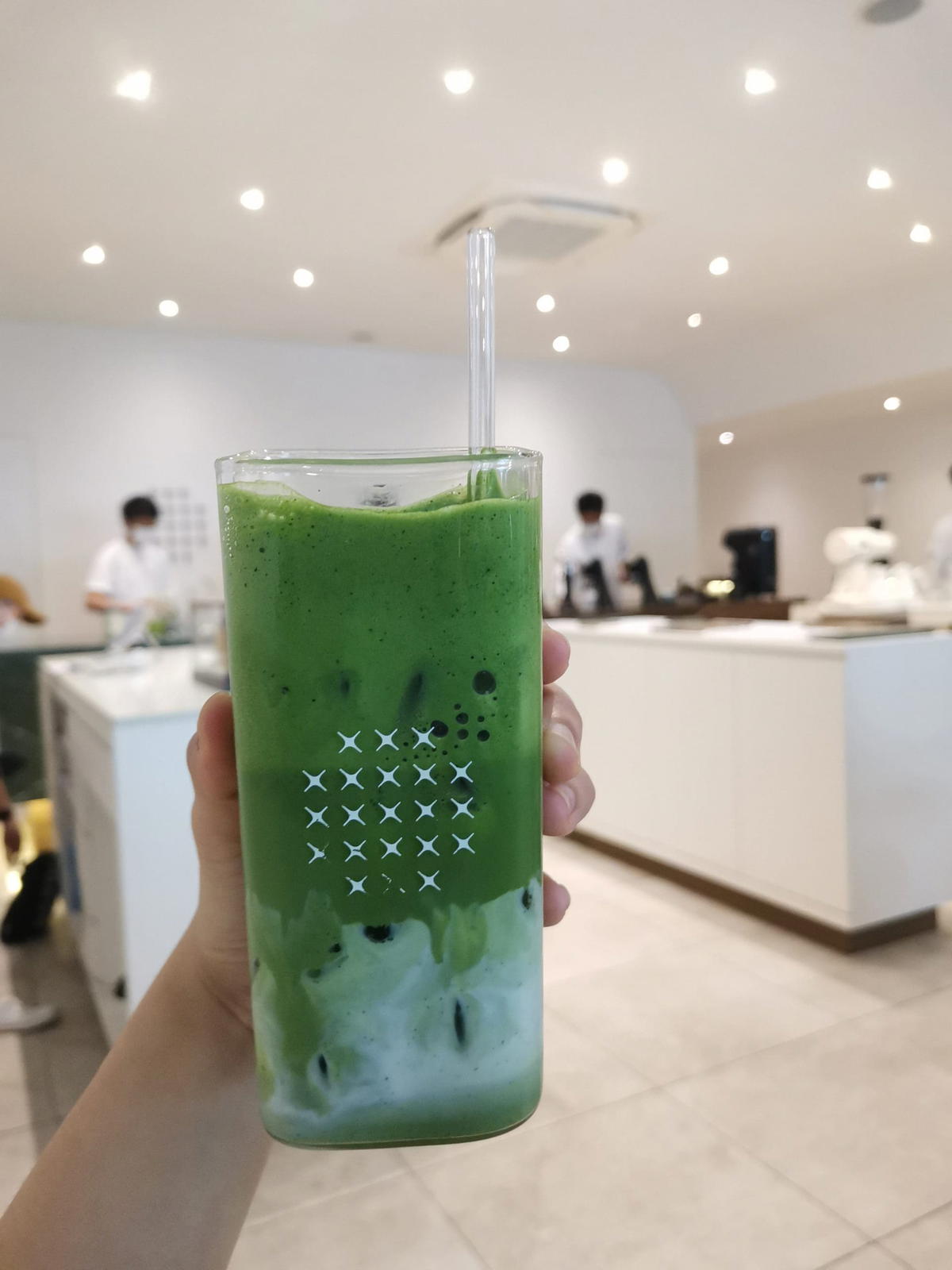 Made with ceremonial grade matcha sourced from Mie Prefecture, Japan, the overall texture was quite rich, creamy, and slanted more towards the sweet side. Sadly, I felt that the milk could've been reduced as I am not a milk person and found it slightly overwhelmed the matcha.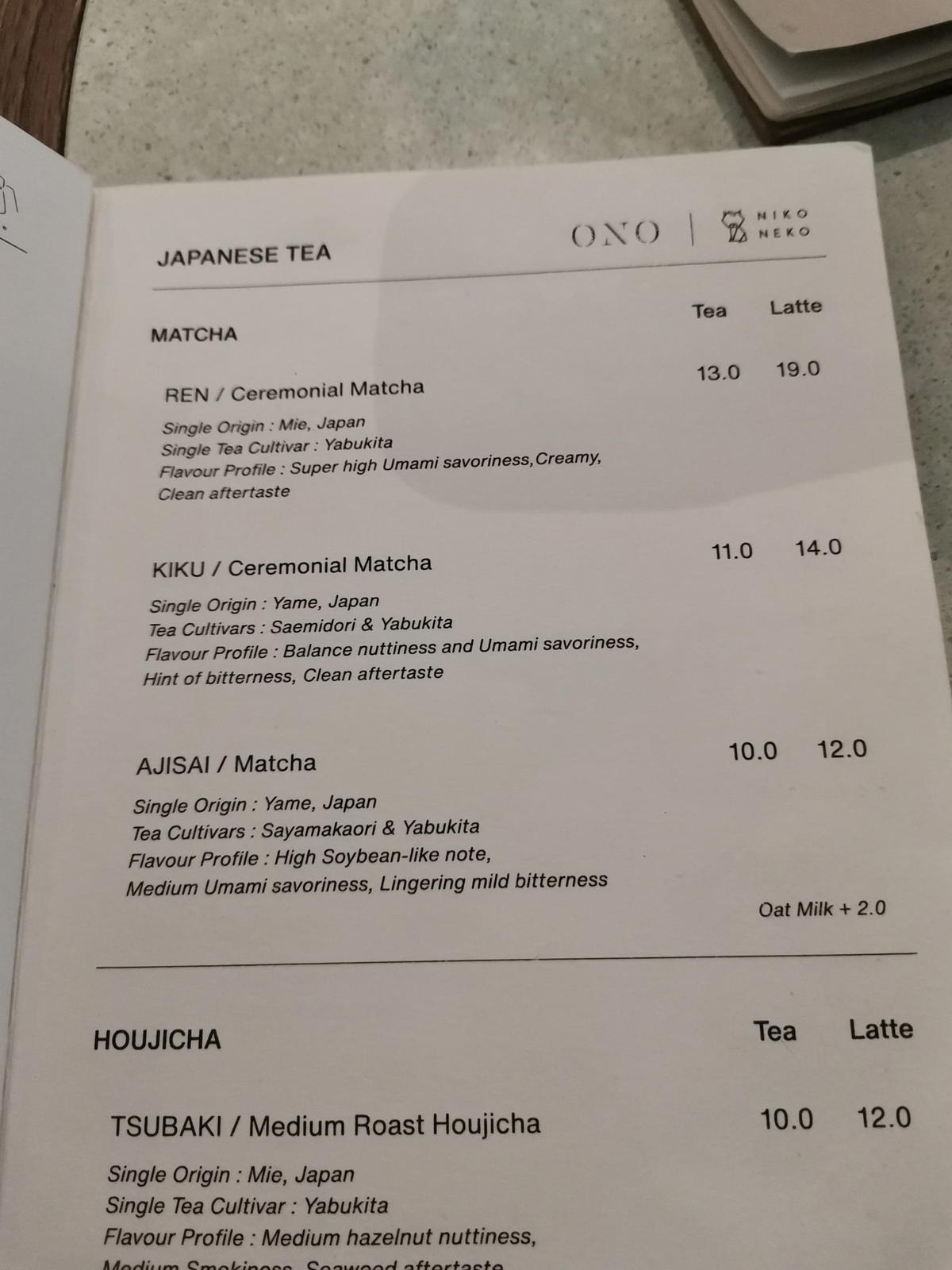 When Two Worlds Collide (RM18)
Named after the slogan etched into ONO Café's door, this drink combines matcha cream extracted from the Ren Matcha Latte and carbonated cold brew coffee made with its signature Ethiopia Yirgacheffe Dumerso G1 beans.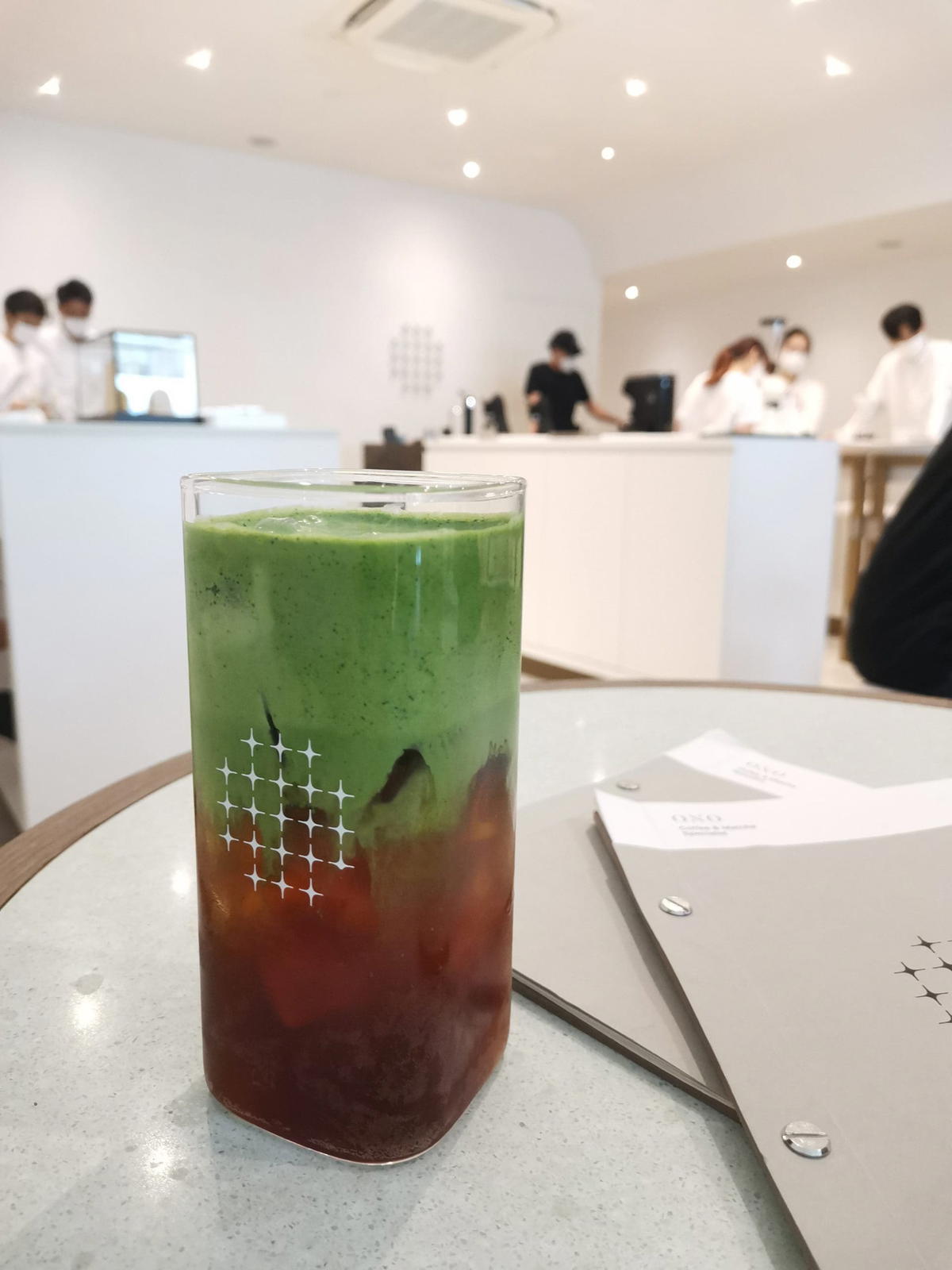 According to the barista, no straw or stirrer is required as the correct way to drink it is first to taste the smoothness of the matcha cream before the coffee joins in.
The matcha cream was quite rich overall and the cold brew coffee had a fruity taste along with an alcoholic hint.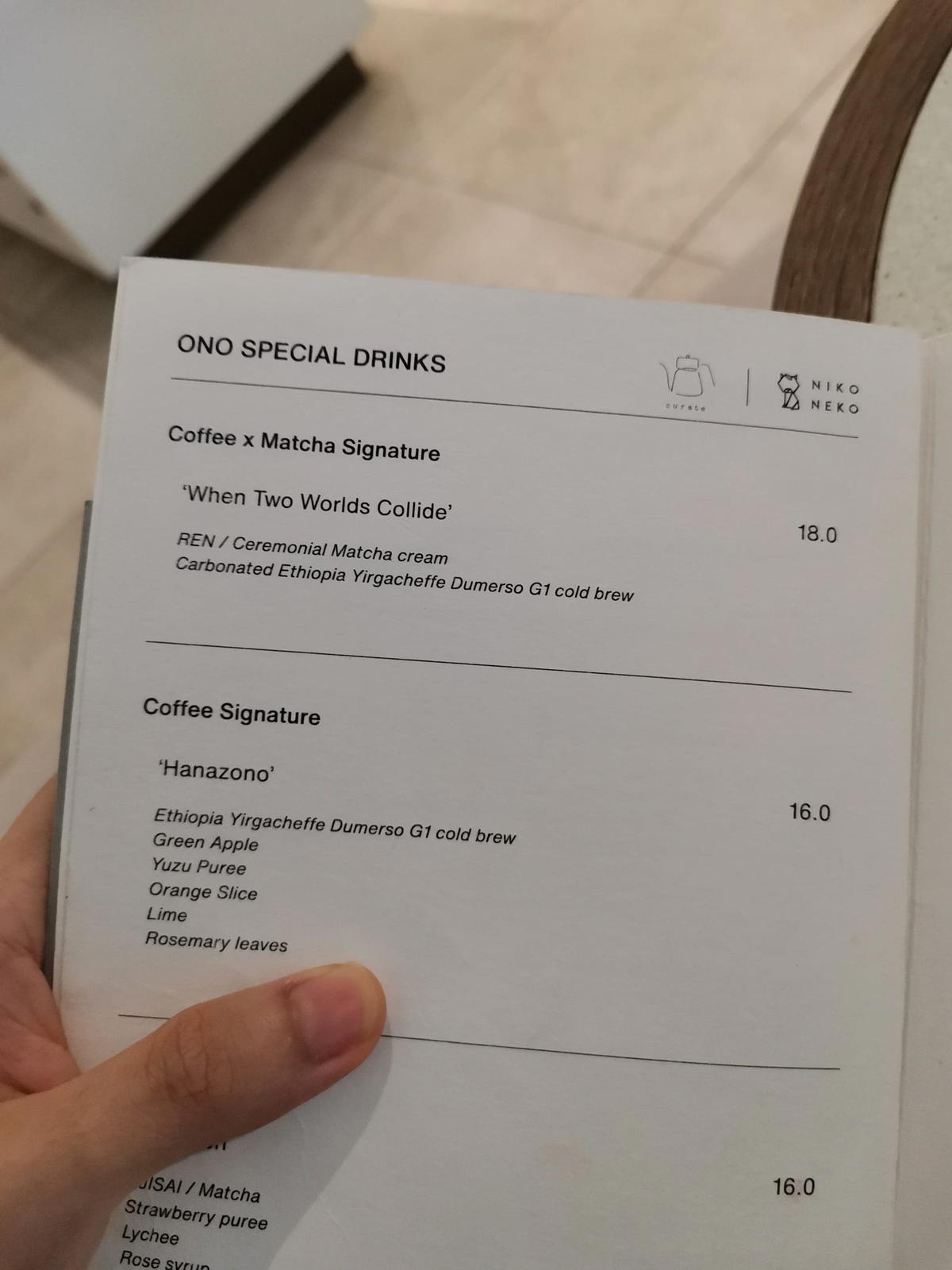 However, I personally felt that the matcha cream and coffee tasted good separately, but did not quite convince me together. Perhaps I was expecting a little too much?
Still a decent café to visit
Regardless of the few misses, ONO Café is still a suitable place to have a small gathering with friends or a solo session as you watch the world go by.
We could also tell that it uses premium ingredients for its beverages as some things on its menu are hard to find elsewhere. ONO Café also serves Japanese-inspired sandwiches if you're looking for a snack to pair with your matcha/coffee.
Another excellent point of the place is that there are plenty of parking lots nearby so you don't have to make countless rounds or walk a distance under the sun.
Visit ONO Café at this address:
47, Jalan SS 2/30, SS 2, 47300 Petaling Jaya, Selangor.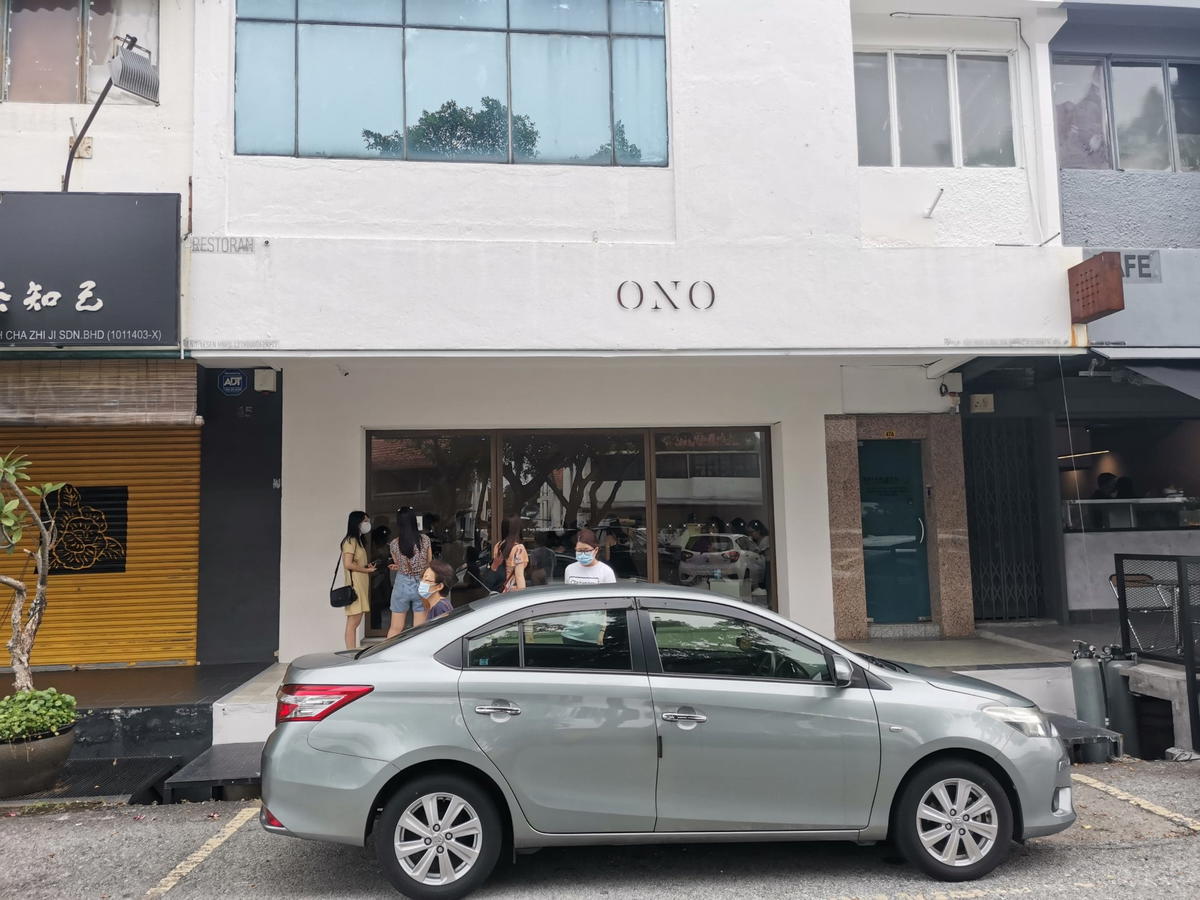 Read also: