Matcha has steadily been the new craze among millennials and Zoomers for the past few years, where cafes serving this strong smelling tea have been popping up all over KL and PJ like mushrooms.
Although I wasn't sure what accounted for the public's sudden, violent love for matcha, I, too, have hoped onto the bandwagon and have since become a hardcore fan.
Here, I'll be rating and giving my honest thoughts on the 9 cafes I've visited last year which incorporate matcha into their menu.
1. Matcha Hero Kyoto
Coming in at first place is Matcha Hero Kyoto – a place that's super underrated and makes me wonder why it's not getting the love it deserves.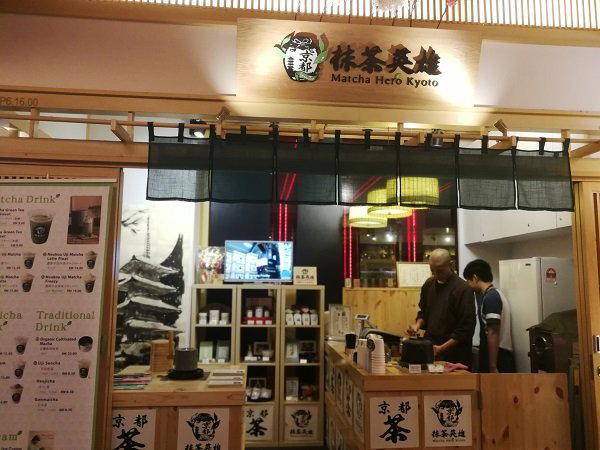 The star of the menu is the Matcha and Houjicha ice cream, where it has a thick, creamy consistency and does a perfect job of balancing the strong taste of matcha with its dairy base.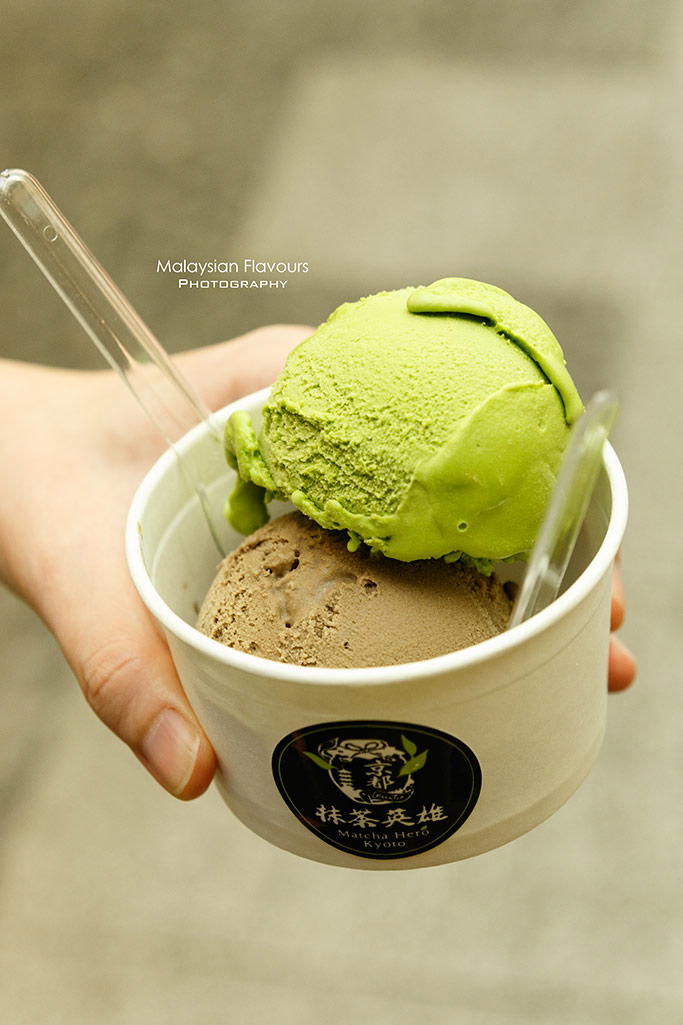 Another personal favorite is their Noukou Matcha Latte, where it's probably everything you want your matcha drink to be – not too "grassy", a little powdery, but super smooth.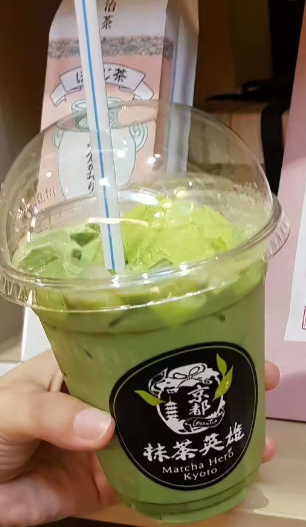 I'd advise you to opt for the less sugary version, especially if you prefer having it hot, as the original version may be a little too sweet for some (including myself) to handle.
On the other hand, their Houjicha Latte is a bit lacking in terms of taste as houjicha syrup is used for the drink instead of houjicha powder. When added with ice and milk, the houjicha flavor is further drowned out and has little opportunity to shine.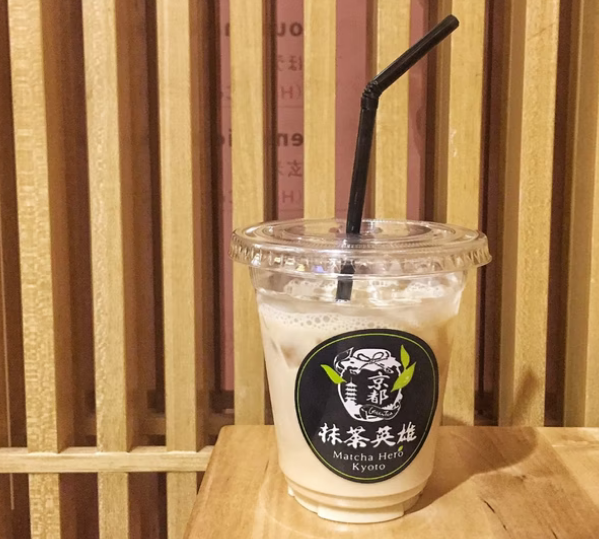 Despite these downsides, Matcha Hero Kyoto remains my top choice thanks to their insanely affordable pricing. For only RM9.50, you get to enjoy two scoops of ice cream and their iced Noukou Matcha Latte is priced at RM12.50.
2. Niko Neko Matcha
Like its contemporary and hipster-like interior, Niko Neko deserves all the hype and attention when it comes to their matcha offerings.
I tried their top seller Yuri Matcha (RM14) from Butty Boy Cooks, one of the many cafes carrying their matcha products. Although it wasn't made in-house, the taste was still so, so good. With real umami added to the drink, the matcha packs a punch even with the melted ice.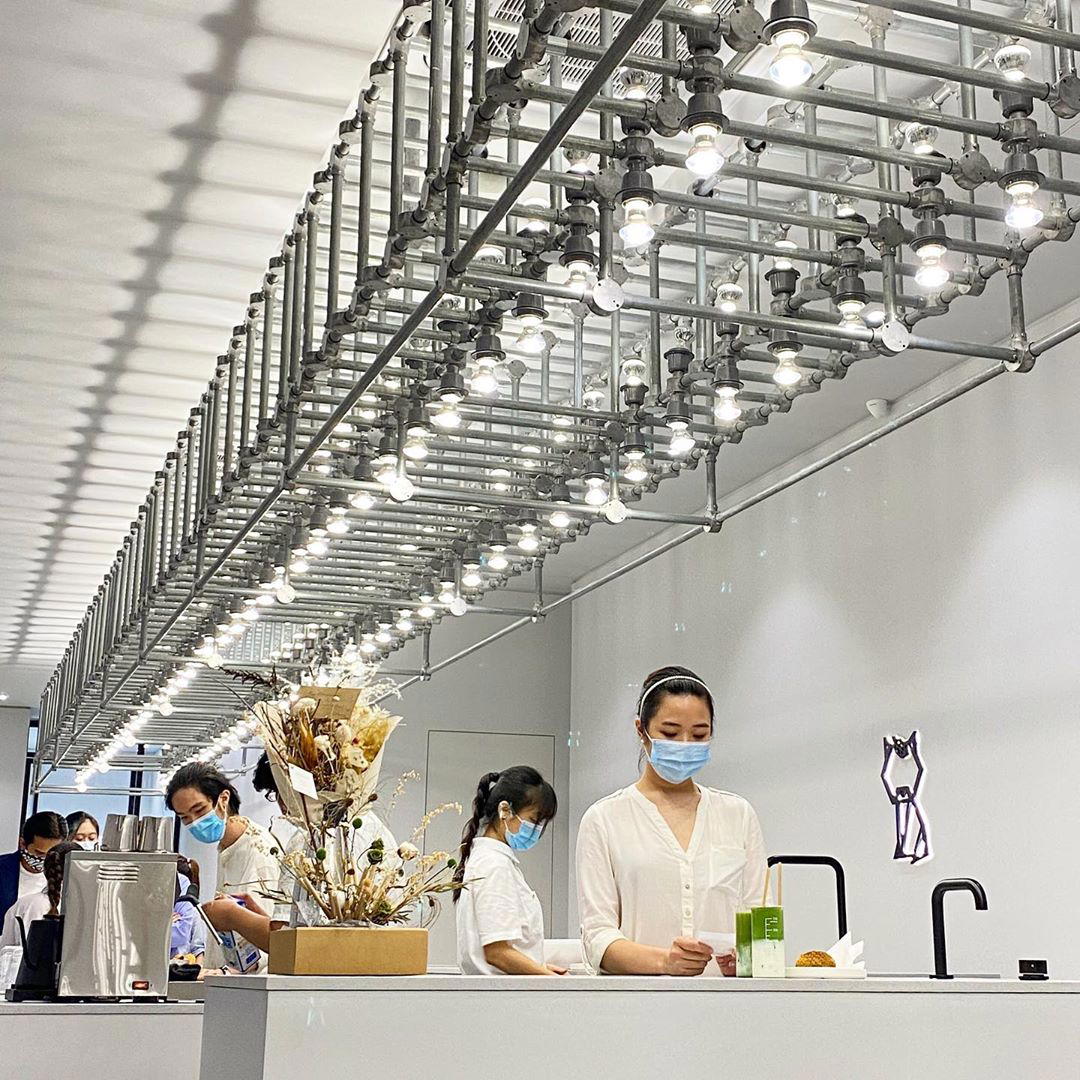 This undeniably speaks volumes of the high quality matcha powder Niko Neka Matcha uses – no matter who's the person preparing it, the taste will always be top notch.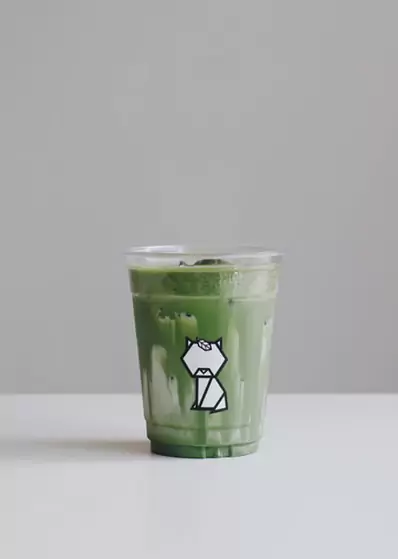 While I paid RM14 for it at Butty Boy Cooks, Yuri Matcha goes for only RM10 at Niko Neko Matcha. Talk about the ultimate steal!
---

---
3. Brew 9
From a humble home setting to a studio-sized cafe, Brew 9 has shown potential to be a top player in the matcha world.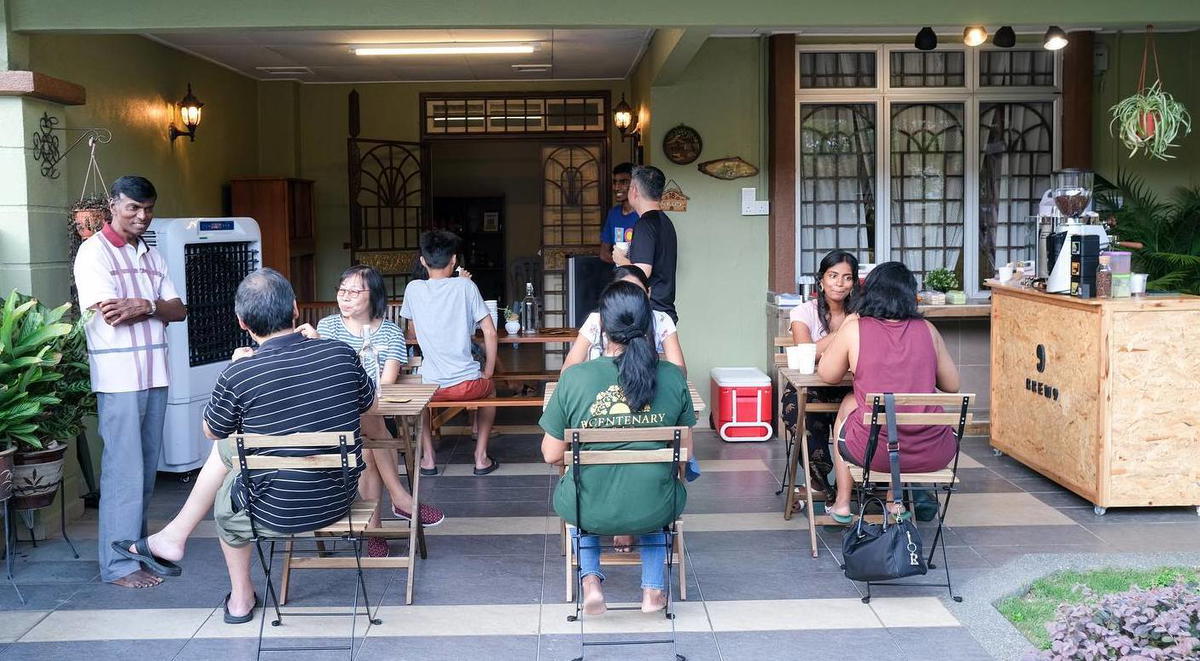 Widely known for its array of cold-brews, its best selling beverage is the Matcha Latte Cold Brew (RM15), which is full of umami flavor.
If you're an entry-level matcha drinker, it may not be your cup of tea (pun intended) as its matcha taste is rather strong and adding sugar may not be an option here.
In terms of pricing, it's slightly on the higher end but I find it justifiable by its high quality. 10/10 would recommend!
4. Little People
Little People is definitely on the top 5 for me thanks to their Instagrammable and delicious array of matcha desserts.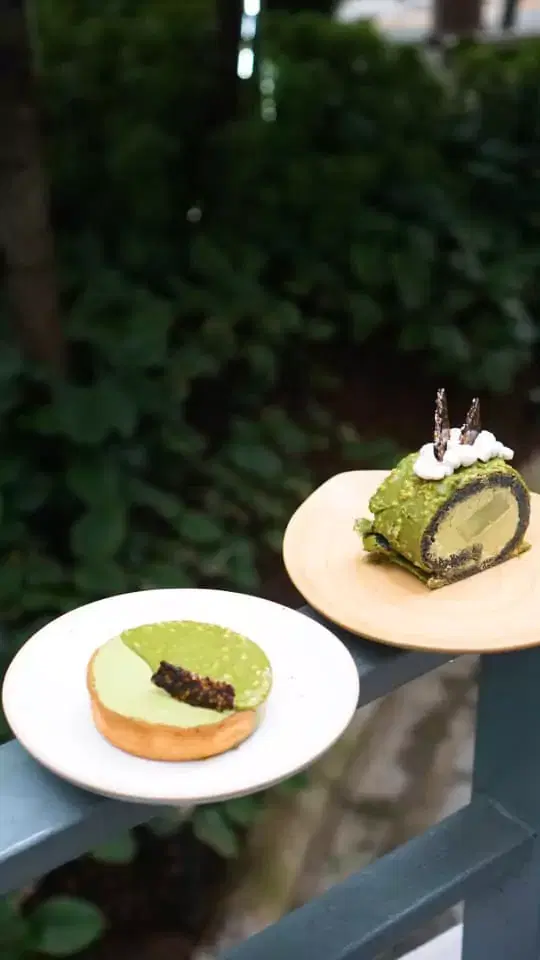 Among their must-try desserts include Triple Matcha Burnt Cheesecake, Black Sesame Houjicha Burnt Cheesecake with Kinako, Matcha White Chocolate Tart, and Charcoal Matcha Roulade but I only managed to try the last two.
The Matcha White Chocolate Tart was super smooth and creamy, and was full of filling that oozes out when I cut it apart. However, I found it to be too sweet for my liking.
Meanwhile, their Charcoal Matcha Roulade is just right in sweetness for me. I think this dessert is very creative, with the little Matcha jelly in the center and a white chocolate Matcha coating on the exterior.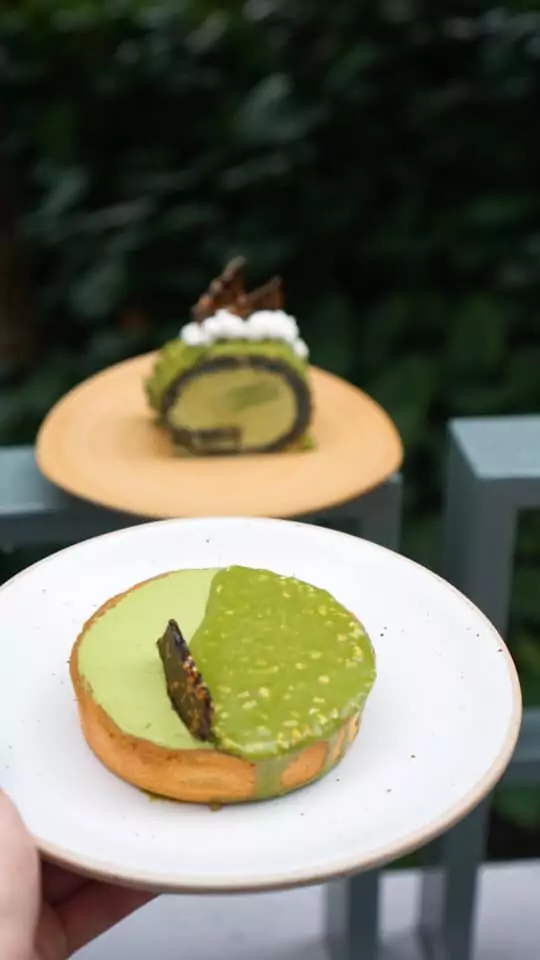 The pricing is, without a doubt, on the higher side with most of its desserts priced more than RM16.
5. Fluffed Cafe and Dessert Bar
While Fluffed is more known for its waffles, their Matcha Latte (RM11) isn't too bad and still worth trying.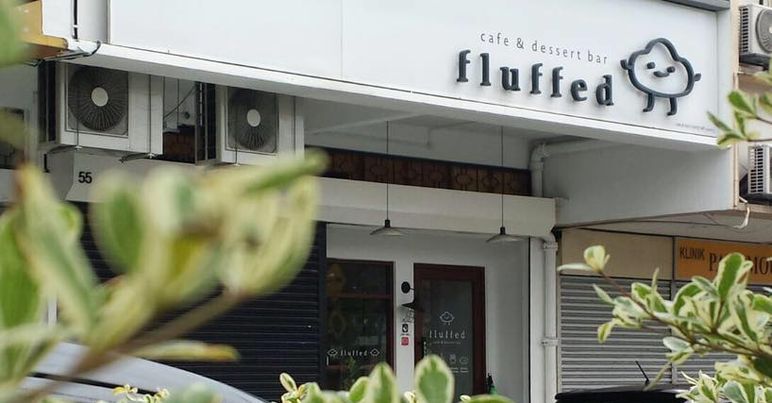 It has a hint of Jasmine which adds an extra dimension with its floral aroma, taking you through a whole new experience at every sip.
Although the matcha is weaker on the umami side, but it still retains the powdery consistency that I love to find in all my matcha drinks.
Overall, it is quite decent for a dessert joint that doesn't specialize in matcha beverages.
6. Zus Coffee
If you're looking for an affordable and decent matcha drink to guzzle down on a hot day, Zus Coffee's Genmaicha Latte (RM9.90) may do just the trick!
With a slightly roasted and earthy taste, it's an entirely new rendition of most matcha drinks I've tried.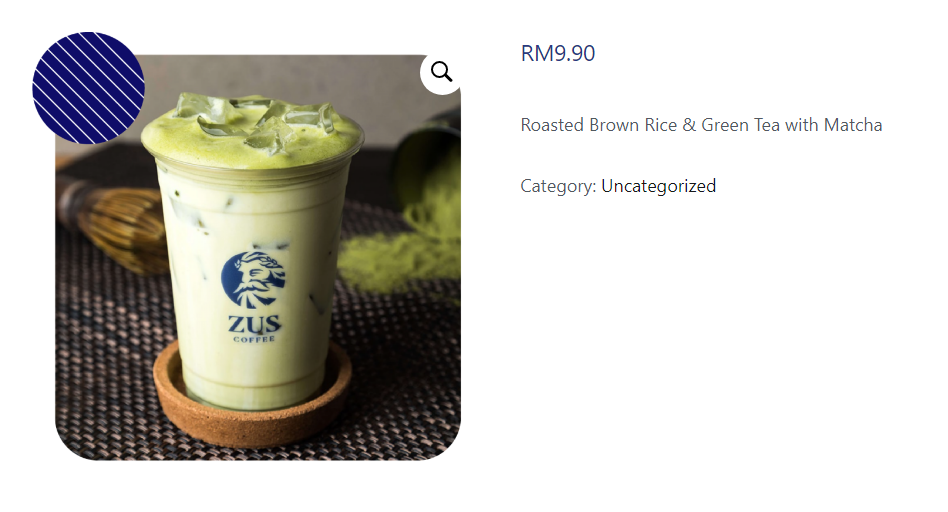 Compared to other matcha/genmaicha drinks I've tried before, this one has a really deep flavor that doesn't get washed away by the milk and ice.
7. Chatto
I know what you're probably thinking: "Chatto isn't even a matcha place lah!"
That may be the case, but hear me out. Chatto does serve a decent Matcha Pearl Latte (RM12) and I'd say that it actually gives me more satisfaction compared to the places that I'll be mentioning later on.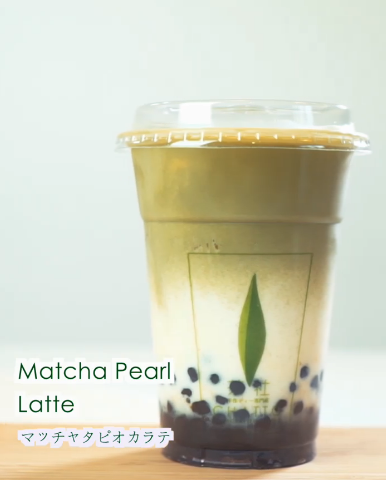 The cherry on top for me is the boba (yes, I'm an unabashed fan), and it has since been my go-to drink whenever I want boba and matcha at the same time.
8. Hejau
Gasket Alley's Hejau making it this low on my list is probably going to be controversial but to be fair, that's only because I've only tried two of its beverages, namely the Matcha Latte and Matcha + Kelapa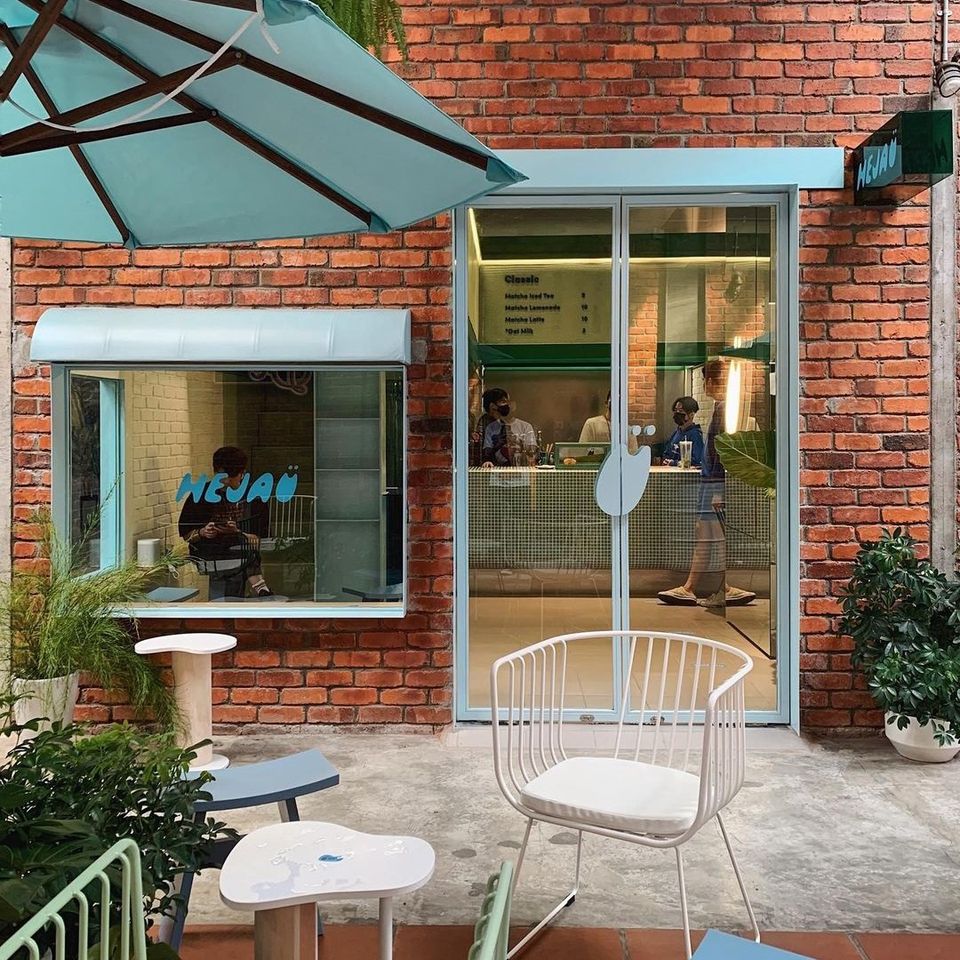 While the Matcha Latte was quite good overall, I found the milk to be a tad overpowering.
On the other hand, the Matcha + Kelapa was very refreshing and I have to give credit to whoever that came up with this ingenious combination. However, the only complain I have is that I feel the coconut water somewhat negates the matcha's rich flavor.
As for their matcha desserts, their Matcha Polo Bun is delectable and served to you nice and warm with a generous slab of butter on the side.
Price wise, Hejau is affordable and worth a try but doesn't have the same 'pull effect' on me compared to the rest.
9. Chabashira Tea Roastery
In my opinion, Chabashira is one of those places where it's either you'll like it or you won't. There's really no middle ground to it.
I, for one, was looking forward to drinking their iced Matcha Latte after it was recommended to me by their staff.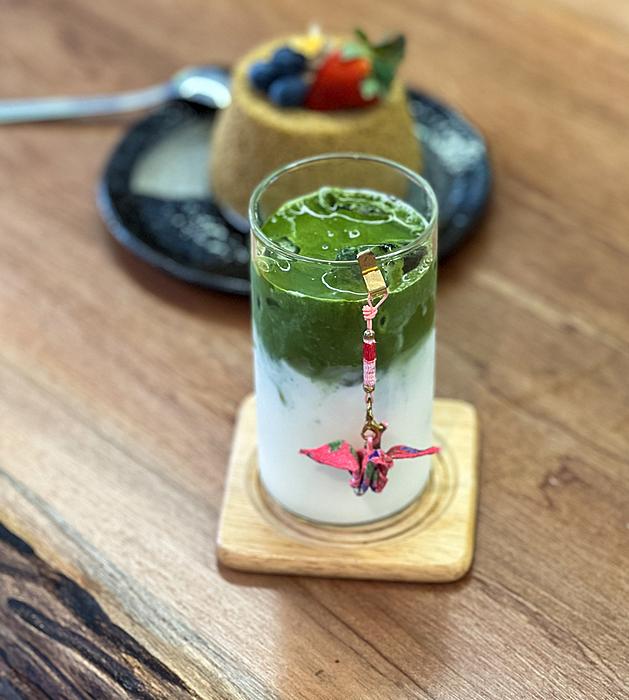 Overall, it wasn't too bad but I found it to be too bitter for my liking. Despite my reservations about adding sugar into matcha drinks, I felt that it needed some sugar to tone it down a notch.
I also ordered the Mini Matcha Yuzu Cheesecake (RM18) and was slightly miffed by how small it was in reality in contrast to the picture in the menu.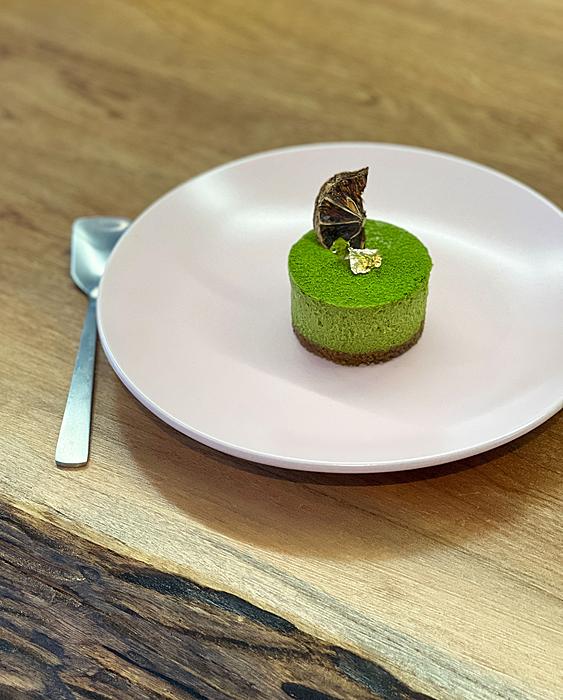 Taste-wise, I felt that they could have done better to amp up the matcha and yuzu taste as the cheese completely drowned it out. The little gold flake didn't do much justice to it either.
But I have to say that their staff were really kind and gave excellent service. Chabashira's Japanese interior also gave off a zen-like feeling, which is a perfect place to wind down after a long day.
Now that you've heard it all from me, go ahead and try it out yourself and you may find a new favorite!
Disclaimer: I'm not a matcha expert, please take my recommendations with a pinch of salt, or in this case, tea!
READ ALSO: CU Convenience Store Has Arrived In Puchong. Here Are The 10 Things You Must Try!
Cover images via Instagram/ cafewith_min and Facebook