Perikatan Nasional (PN) chairman and former Prime Minister Muhyiddin Yassin is facing fierce criticism from netizens after he claimed that only a few died during the Covid-19 pandemic.
'PN saved many lives'
In a clip uploaded by Astro Awani on Twitter on Monday (Nov 14), Muhyiddin was giving a speech to a crowd full of supporters.
At the start of the clip, Muhyiddin said that the pandemic was an "unprecedented" period for Malaysians.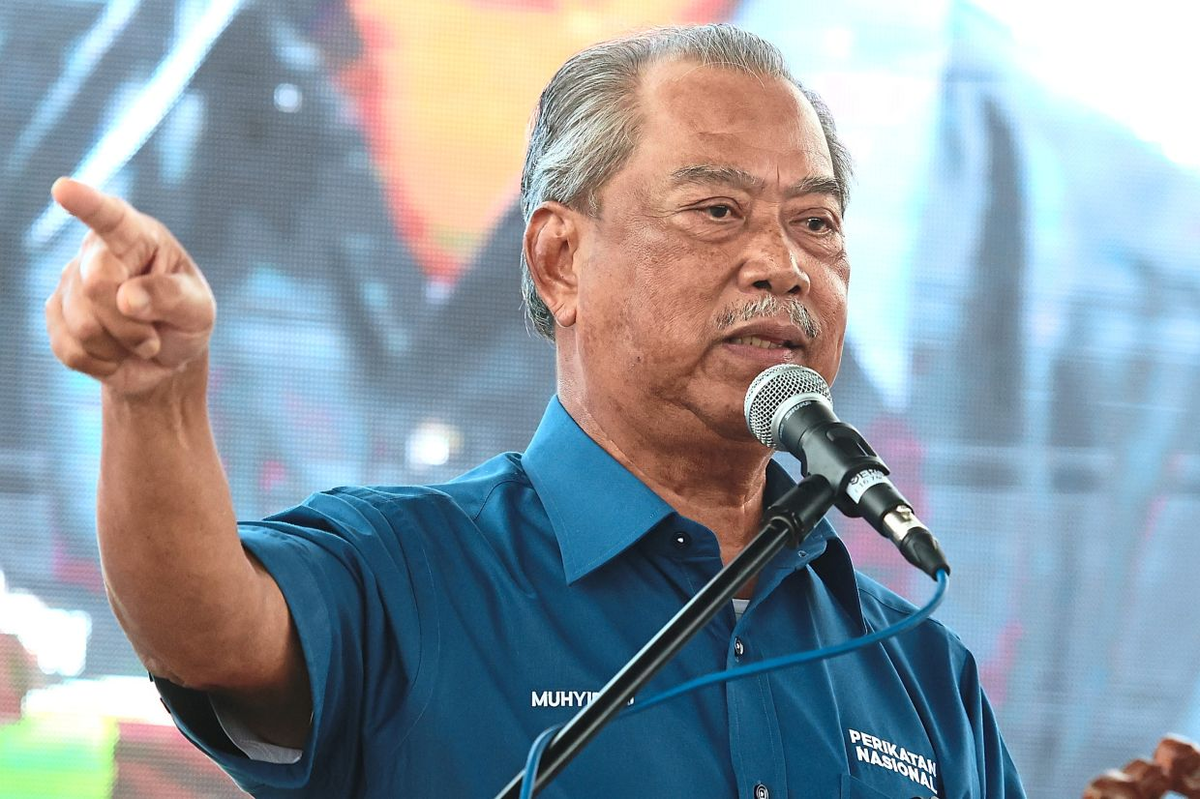 "While it was something out of the ordinary, the country is now way beyond the endemic stage thanks to the prayers of Malaysians and my leadership as Prime Minister.
Many lives were also saved due to the quick action of the Perikatan Nasional government.
'Only a few died'
Muhyiddin then asked the crowd whether they had received their Covid-19 vaccines, to which the crowd yelled "Yes" in response.
He then said that they were able to get the vaccine all thanks to the PN government's efforts.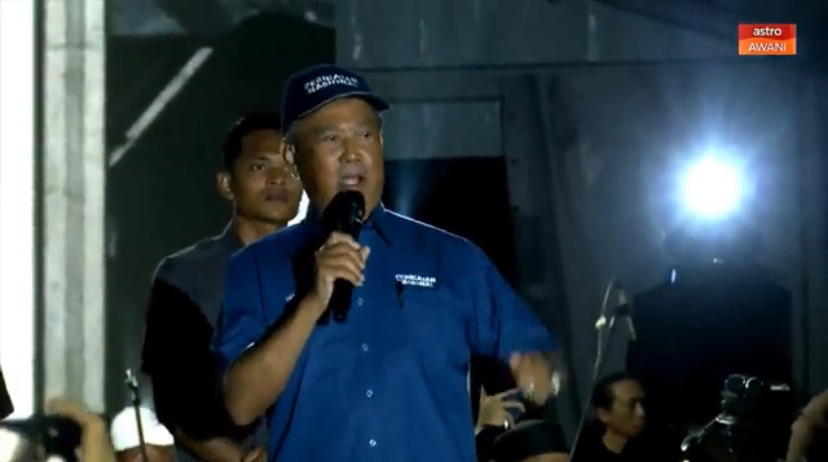 "The body of everyone here contains the contribution of the PN government, who handled your money so that your lives could be saved.
"Alhamdulilah, everyone's who present here is safe from Covid-19 infection. Only a few have died or passed away (from the disease)."
Watch the video here:
"Semua yang ada di sini sudah dapat suntikan vaksin?," soal Tan Sri Muhyiddin Yassin.

"Dalam badan saudara ada sumbangan kerajaan Perikatan Nasional mengurus duit saudara supaya nyawa saudara terselamat," katanya.#AWANInews #MalaysiaMemilih #undi100peratus pic.twitter.com/bGkiCtUbbV

— 🇲🇾Astro AWANI🇲🇾 (@501Awani) November 14, 2022
'You have no shame!'
Muhyiddin's remarks have since sparked an uproar among netizens, who slammed him for his lack of compassion towards those who had lost loved ones to Covid-19.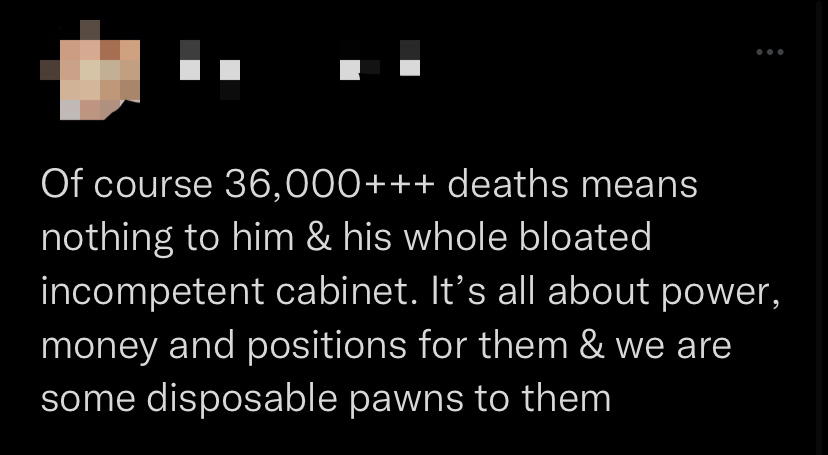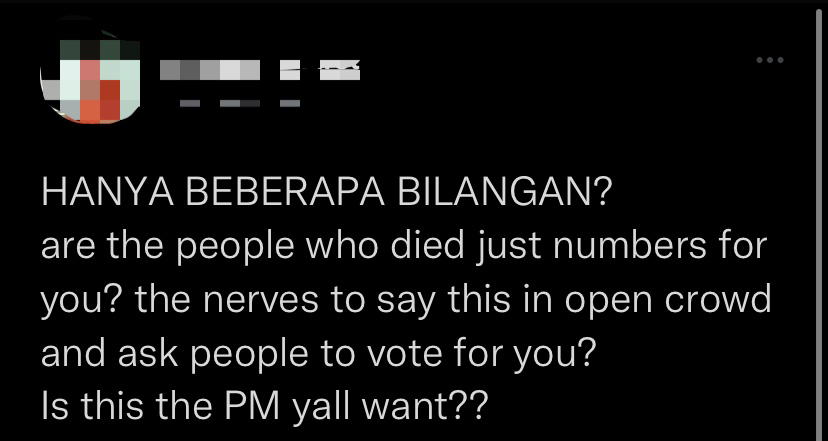 According to CodeBlue, Malaysia recorded a total of 36,495 deaths as of Nov 7, 2022 and had the highest Covid-19 deaths per capita among its Asean neighbours.
READ ALSO: