PETALING JAYA – It was yet another disastrous day in the English department following a clip showing Umno president Datuk Seri Dr Ahmad Zahid Hamidi's daughter fumbling to deliver her speech.
In the 23-second TikTok clip, Datuk Nurulhidayah Ahmad Zahid attempted to tell viewers that women were not born to be leaders, while men were, albeit in an awkward manner.
I think women are not born to be a leader. A man are born to be a leader. So, I think for human right, for women right, I think everyone should have the rights. Because we are all human.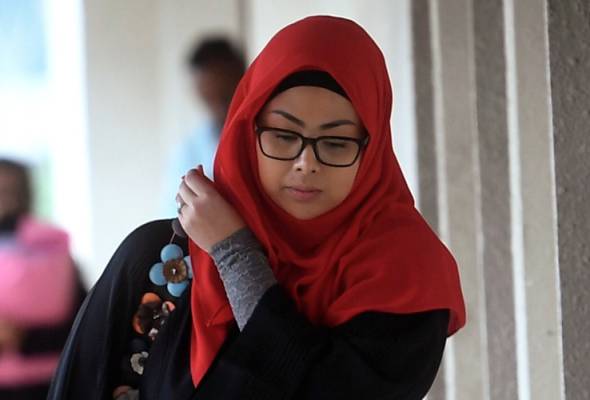 The clip was originally uploaded by Sinar Harian's English news portal SinarDaily as a means to promote its upcoming talk show Politically Frank.
Watch the video here:
'WTF did she just say??'
The clip, which has garnered 53.3K views at the time of writing, saw Malaysians puzzled and aghast over Nurulhidayah's grammatical gaffe.
Many were rightfully bewildered by her lack of English proficiency and preparedness in delivering the speech.


The clip even got the attention of local stand-up comedian Dr Jason Leong, who wrote that even a "prominent, privileged, and well-educated" person such as Nurulhidayah was capable of making such basic grammatical errors, thus reflecting the poor state of Malaysia's English proficiency.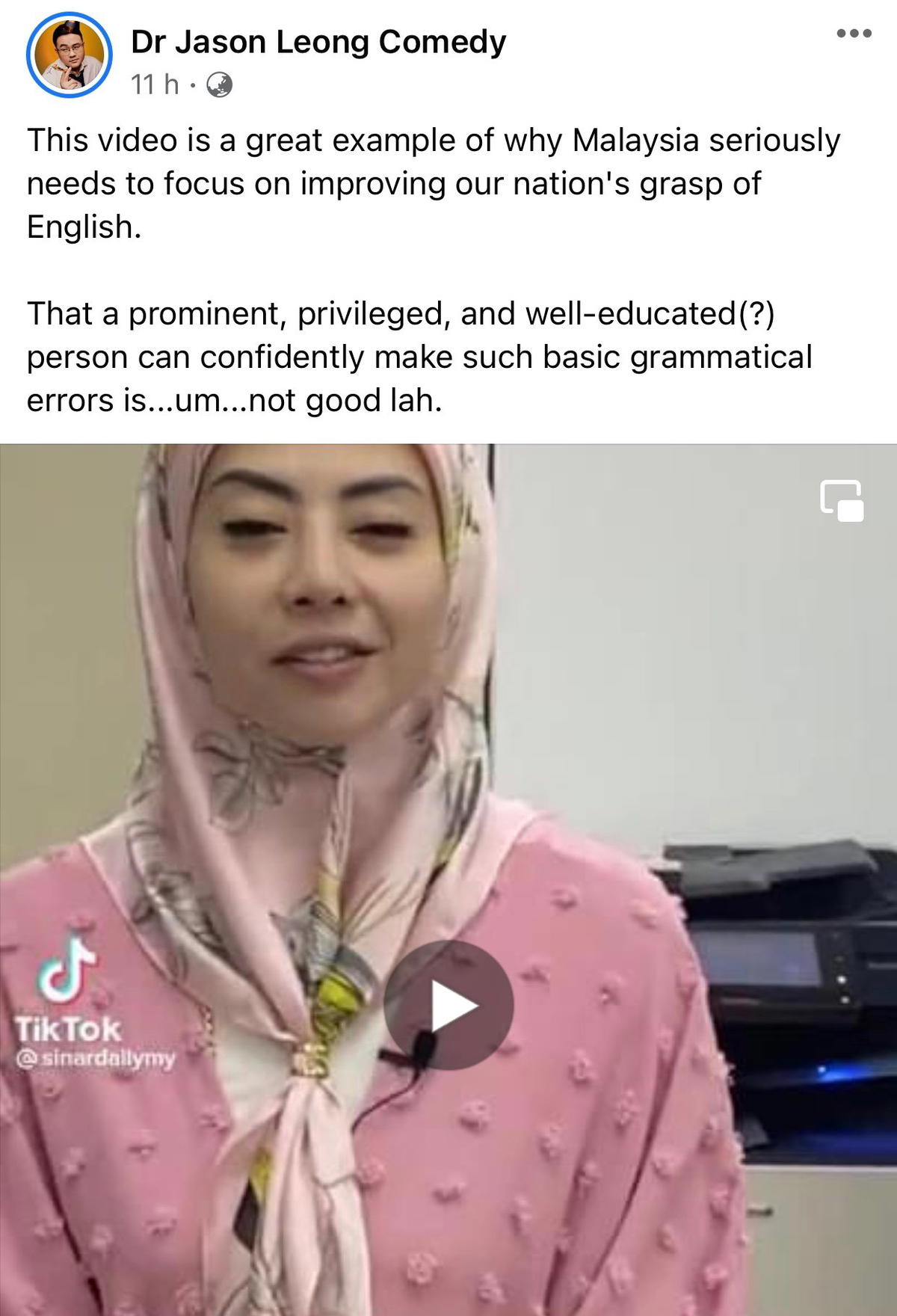 Nurulhidayah also drew brickbats from netizens, who slammed her for making derogatory remarks which diminished the contributions of female leaders all around the world.


Just last week, another horrifying English mistake was made during a live interview:
---
---
Cover image: TikTok/sinardaily
---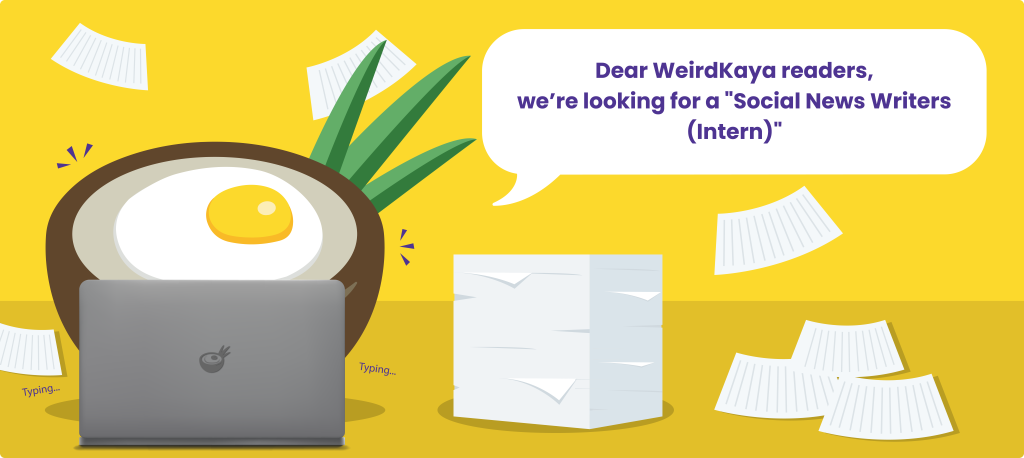 ---