Human rights lawyer and activist Siti Kasim recently took to Twitter on Monday (Oct 3) to share a photo which has left netizens bewildered yet divided over what to feel about it.
In the tweet, it showed a sign sighted at the Four Points by Sheraton with the words "Non Halal Lift" printed on it.
Needless to say, Siti Kasim was infuriated by it and called upon the hotel to provide an explanation.
So, a friend of mine took this photo at Sheraton Four Points. Can @FourSheraton explain the rationale behind this? 🤔 🤯 pic.twitter.com/LeG34wW3Ie

— Siti Kasim (@sitikasim) October 3, 2022
Dividing opinions
The tweet, which has since garnered 572 likes and 141 retweets, saw dividing opinions from netizens over the issue.
Some said that the sign was probably made to ensure that halal and non-halal items like liquor aren't transported using the same lift.
However, Siti Kasim shot back by sarcastically remarking whether Malaysia should consider practising the same for public roads and Grab cars.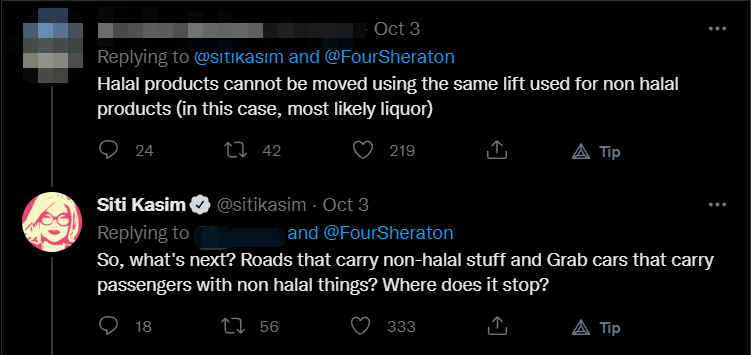 Those who agreed with Siti Kasim said that the hotel was most likely operated by a management team which had a "Taliban mindset".
However, some disagreed, with one saying that UK airlines do the same and that it had nothing to do with religious extremism.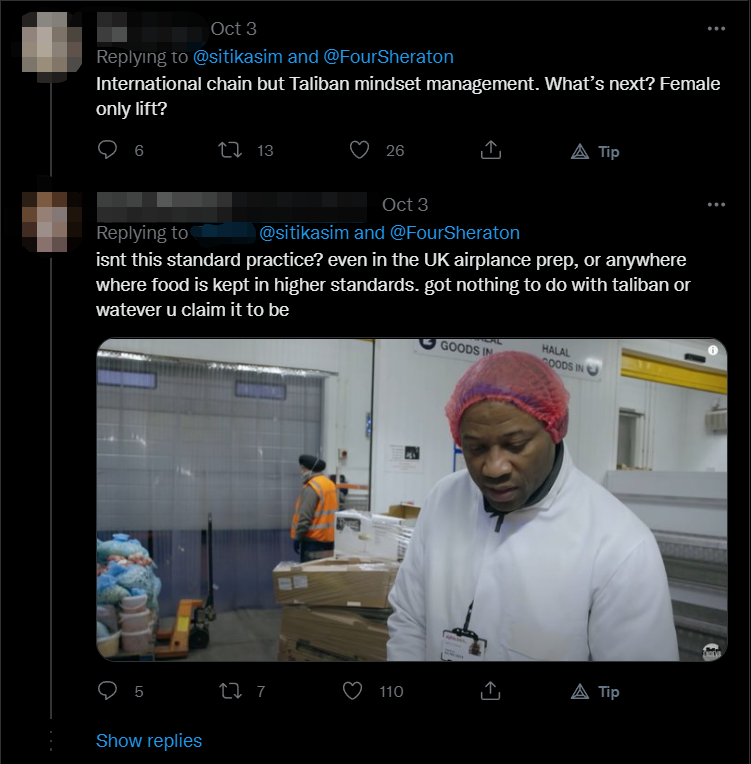 Four Points by Sheraton responds
In response to the online stir over the non-halal sign, Four Points by Sheraton said that the sign was a condition imposed by the authorities to ensure that their halal certification for its back-of-house operations isn't jeopardised, reported The Star.
It added that the sign has since been rephrased to avoid further misunderstanding among its guests and patrons.
Read also: