An economy rice stall at Universiti Teknologi Petronas (UTP) recently become the topic of fierce discussion among netizens after a sign which came with a rather odd rule went viral online.
No chicken, no sauce at economy rice stall
The sign, which was shared on the the Malaysian subreddit, had specific instructions written on it for those who were looking to add the chicken dish to their meal.
This was how the sign went:
You are not allowed to take the sauce of the chicken unless you take the chicken.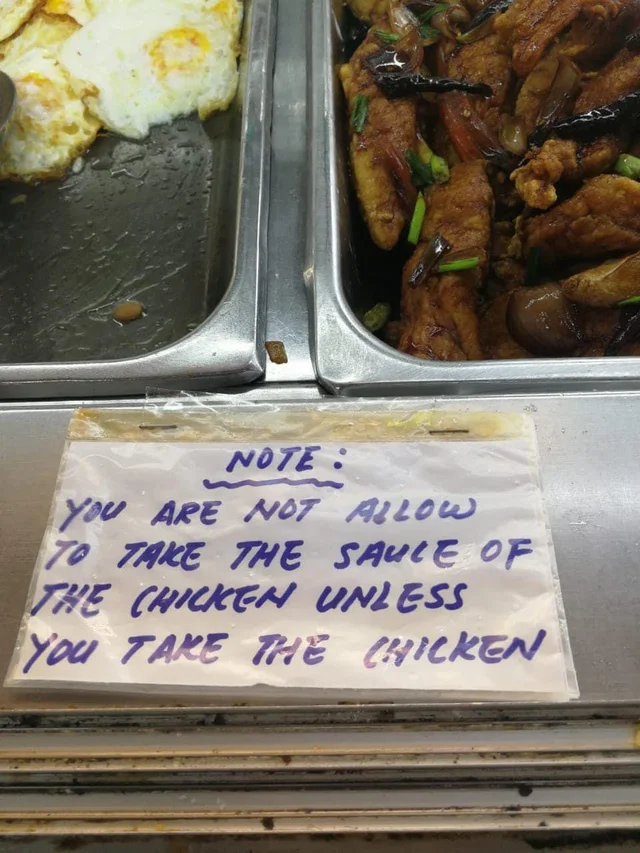 Petty or not?
Naturally, this sparked a debate among netizens, who were divided over whether it was reasonable for the economy rice stall to make such a demand.
Some stood on the stall's side, saying that some customers tend to 'flood' their meal with sauce, leaving the chicken dry and hard to be to sold.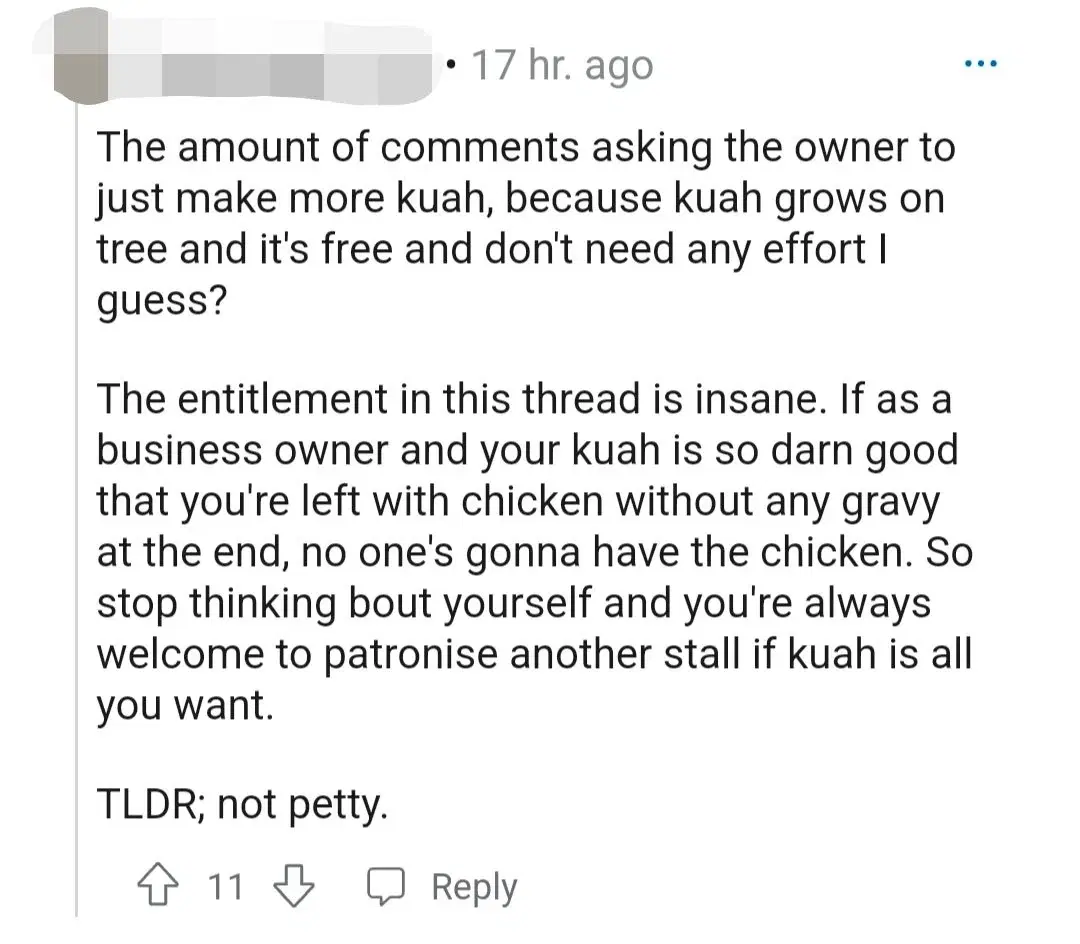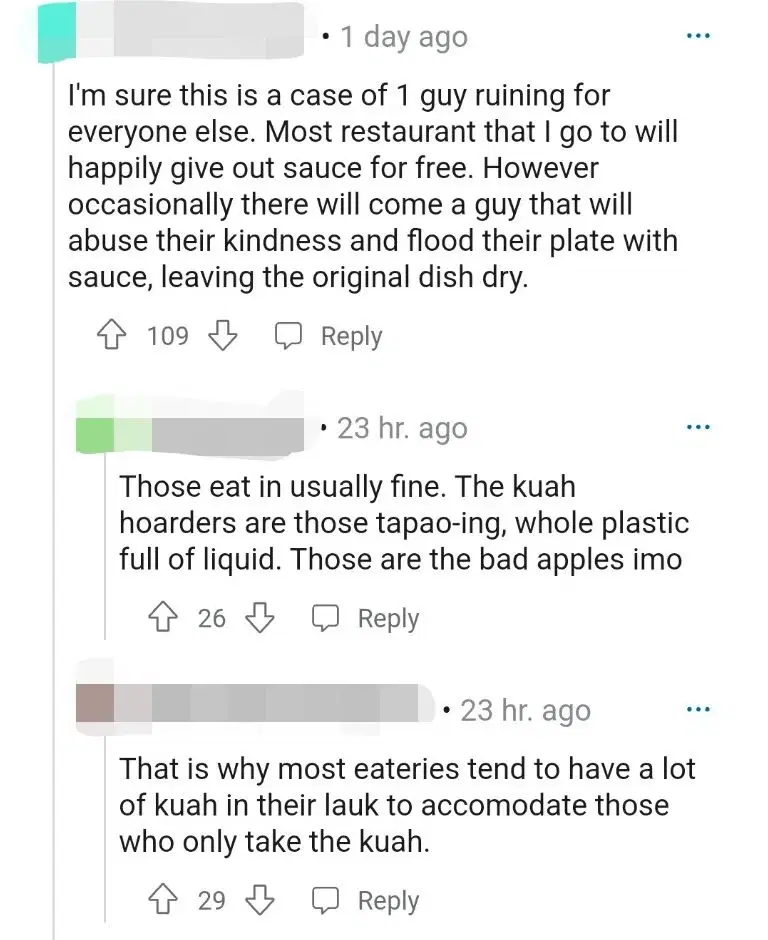 Others said the vendor should be more creative in coming up with a solution instead of putting up a passive-aggressive sign.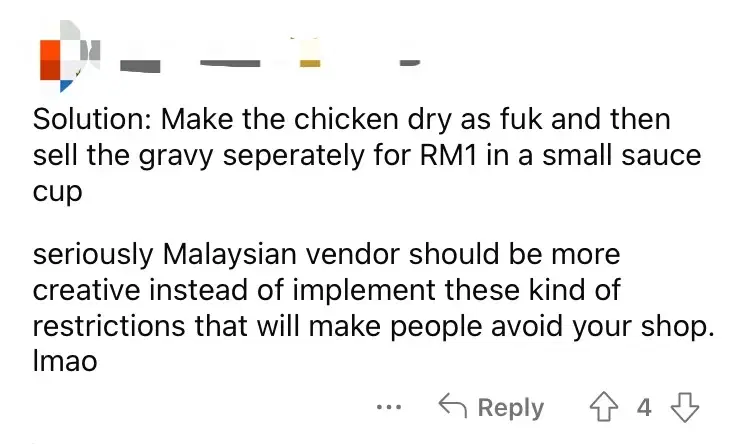 What do you think of the sign? Let us know in the comments below!
READ ALSO:
---
---