KUALA LUMPUR – Twitter page @TwtWedding posted a woman's confession of her mother not allowing her marriage with the man she loves unless he gets her a car.
This anonymous woman took to Twitter to confess her mother's requirement for her boyfriend to buy a car before marrying her and sook for netizen's advice.
Initially, the mother didn't make such a request and was fine with the couple using her daughter's car.
However, the mother changed her mind, forcing the boyfriend to make the purchase before even thinking about marrying the daughter.
When the boyfriend suggested he buy a Myvi, the mother-in-law was unhappy and deemed Myvis a car for students and without class.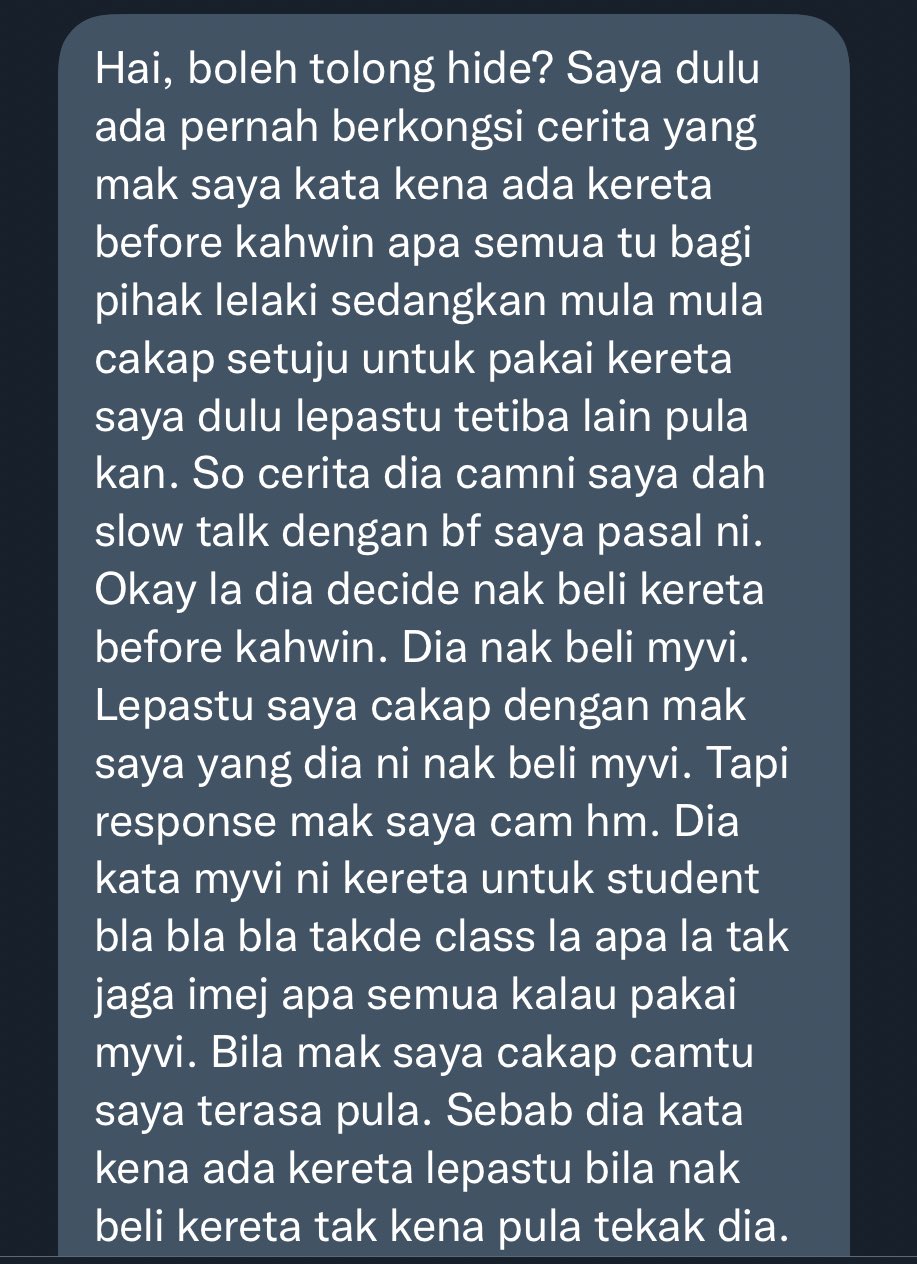 It was because of my mother that he had to buy a car. When he wanted to get one, then she criticized him instead," confessed the woman.
The woman also admitted that she felt hurt by her mother's word saying that a Myvi would be spoiling their image as a couple.
"The person who will be marrying is me, not my mother. I am fine with whatever car we use."
Her mother also tried to psycho her into believing that she would regret not listening to her mother.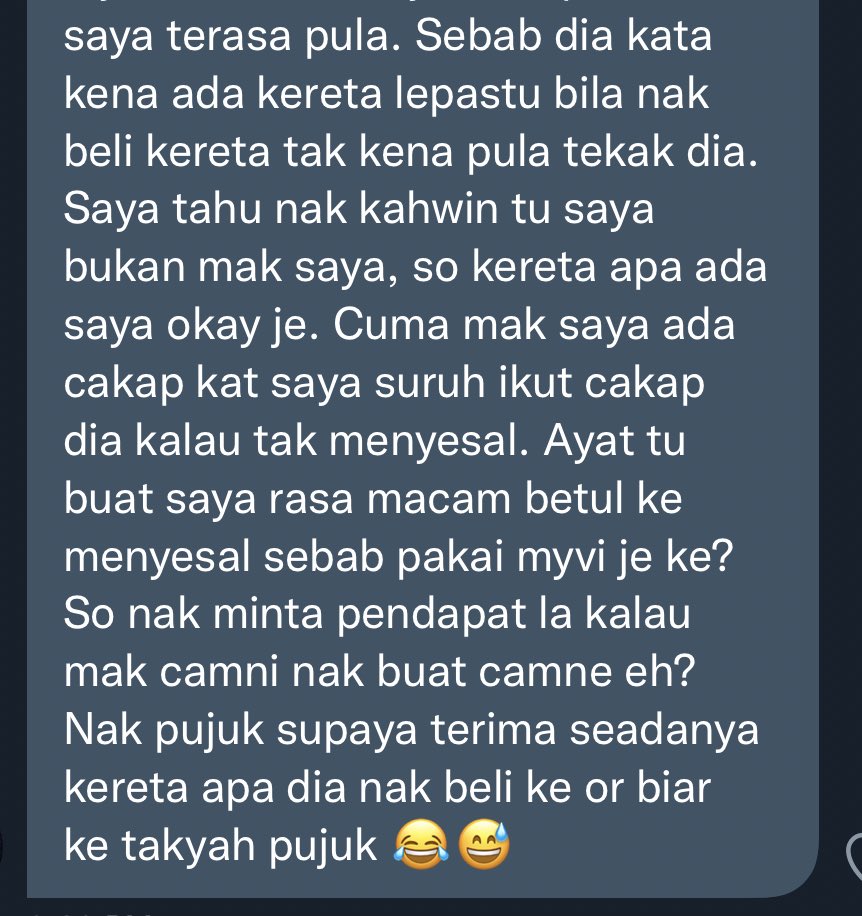 At the end of her confession, she asked everyone for their opinion on the situation – to persuade her mother into accepting whatever car he buys or to just ignore the mother's request.
Catch the Tweet here:
Diluar negara kereta hanya sebagai pengangkutan & ditafsirkan sebagai liabiliti. Asal sampai dari tempat A ke tempat B, sudah memadai.

Tapi, sebaliknya pula di Malaysia. Korang menyesal ke kalau pakai Myvi? pic.twitter.com/f6qcOUJrlA

— TwtWedding (@twtmalaywedding) April 9, 2022
---

---
Netizens to the rescue!
Many came to offer their advice on the situation.
"Adik, I have an RM5k+ salary per month with the commitment to pay rent, phone bills, WiFi and give some to my parents. Let what others want to say about you, as long as you have the financial freedom. You don't have to follow others, if not you will find yourself and your partner struggling to pay bills every end of the month."

Another came to share her experience when she was selling cars and met a mother with a request to get a "better" car because a Myvi was not good enough.

Some came to give financial management advice, saying that one should have at least 6-12 months of saving enough to support your lifestyle if you don't wish to go bankrupt because of a car purchase.

What do you think? What advice will you give to the woman?
Read also:
Cover image via The Independent and Nerd Wallet.