If you're an avid moviegoer, you'd probably heard of the Tanjung Golden Village Cinemas (TGV) fiasco where "The Batman" movie was restarted after 45 minutes allegedly due to VIPs who had arrived late.
However, TGV has strongly denied the claims and said that the incident was caused by miscommunication among its staff.
It also offered a full refund and two complimentary tickets to those who were affected.
The show must go on?
In an attempt to salvage its damaged reputation, TGV recently posted an update on its Facebook page with an exclusive offer for all moviegoers.
According to the post, TGV will be giving out a free movie ticket with any ticket purchased for those who login or join its MovieClub tomorrow (Mar 11).
V-V-VIP status is available to all, from marhaen like Minmin to kayangan people. #NoRestartAtTGV even for V-V-VIP!
Cringy much?
However, this latest marketing tactic failed to impress netizens, who found it insincere and forced.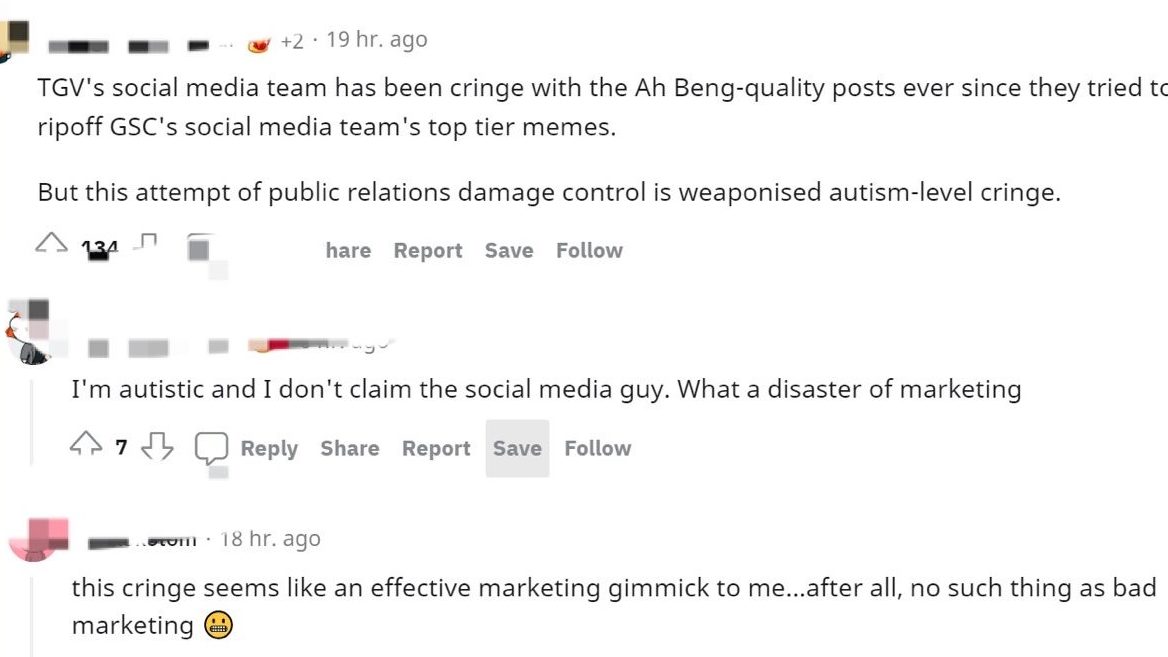 Some also mocked TGV's weak attempts to emulate its competitor Golden Screen Cinemas' (GSC) ability in creating god-tier levels posts.

Welp, looks like this drama isn't going to end anytime soon. Admin just gonna sit and eat popcorn…
READ ALSO: TGV Restarts 'The Batman' Movie 45 Minutes Into Screening Over Miscommunication, Offers Apology And Refund
---
---