A TikTok video showing prominent mat rempit Haqiem Stopa being invited to give a motivational talk at a school named SMK Sungai Besi has drawn strong criticism online.
In the clip, Haqiem is seen being given a rockstar-like welcome by adoring students wanting to catch a glimpse of him, who holds the honour of being a "motor icon" among Malaysian youths.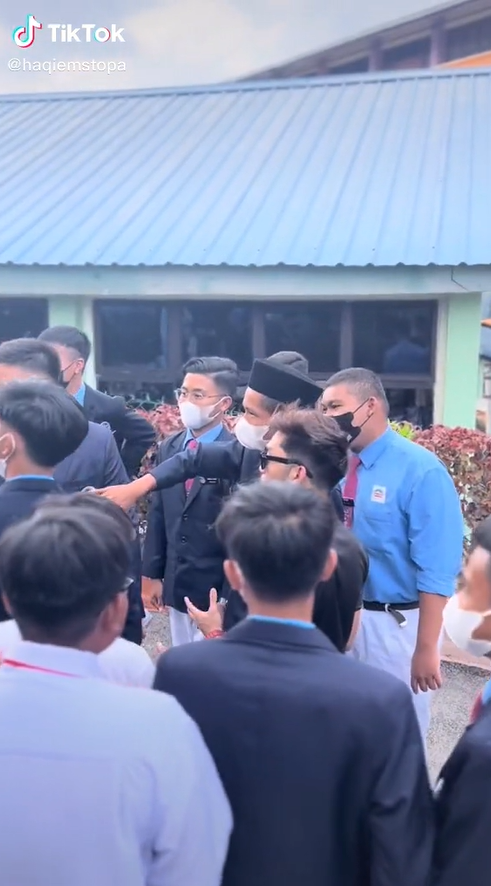 As he walked into the school, he was greeted by a sea of students who were clearly excited to see him and jostled with each other to take a group picture with him.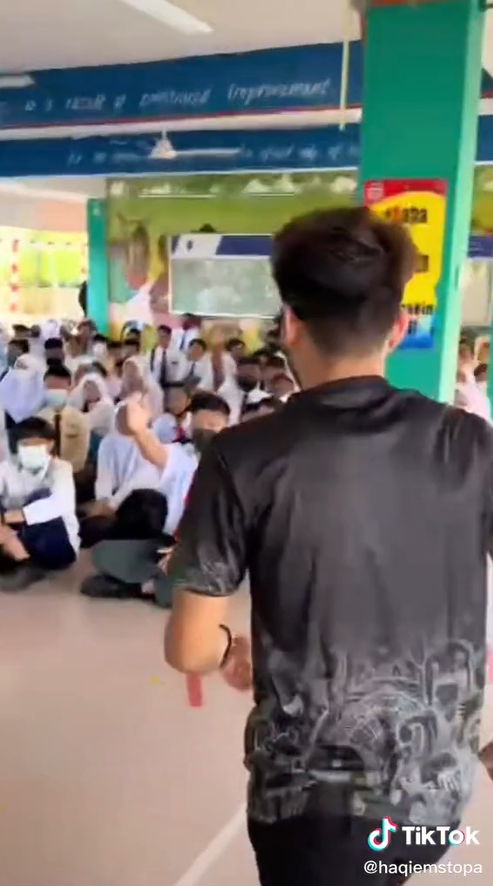 And it seems like Haqiem Stopa's prominence is more far-reaching than most would expect of a mat rempit, where he was recently spotted meeting up with Bersatu Youth Chief Wan Ahmad Fayhsal Wan Ahmad Kamal, where the latter praised him for his efforts to unify the youths.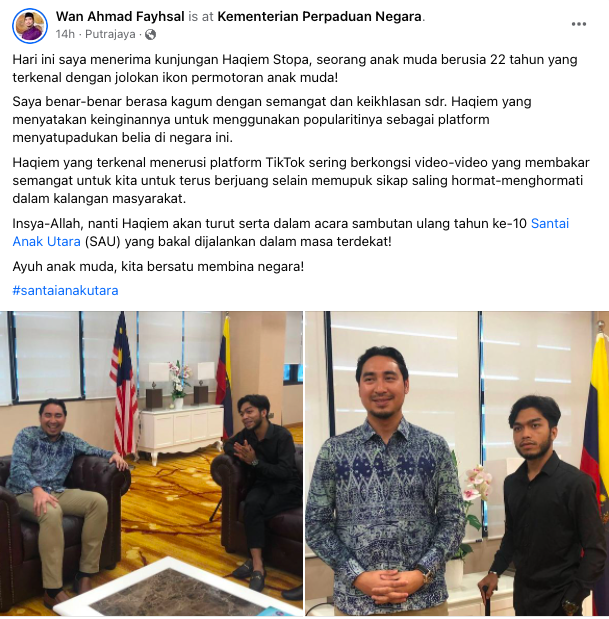 Watch the video of his arrival at the school here:
'What has he done for the country?'
Unsurprisingly, netizens weren't too happy to see a mat rempit giving motivational talks at a school and claimed that he was being a bad influence on them.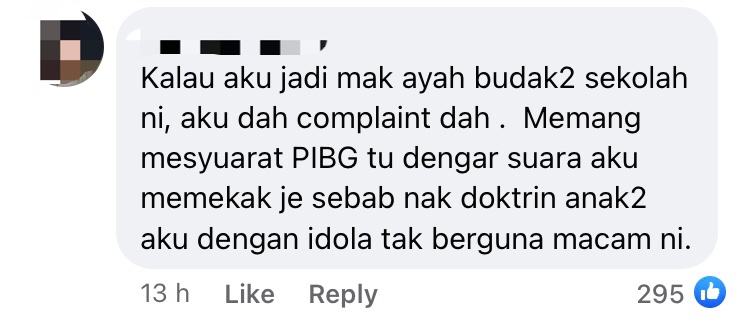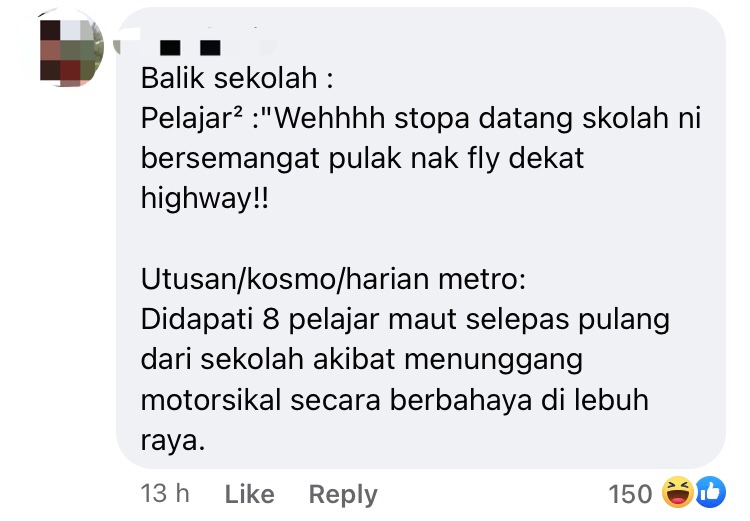 Mat rempits have long been a scourge to Malaysian road users, who often endanger other motorists and themselves with their breakneck speeds and often fatal stunts.
According to official statistics from the Bukit Aman Traffic Investigation and Enforcement Department, 632 offenders were hauled up and 9,117 summonses issued under the "Ops Samseng Jalanan" launched this year, reported The Sun Daily.
The operation was unveiled in response to the tragedy which took place on April 23, where three boys aged between 15 and 16 were killed in an illegal racing accident in Pasir Gudang, Johor.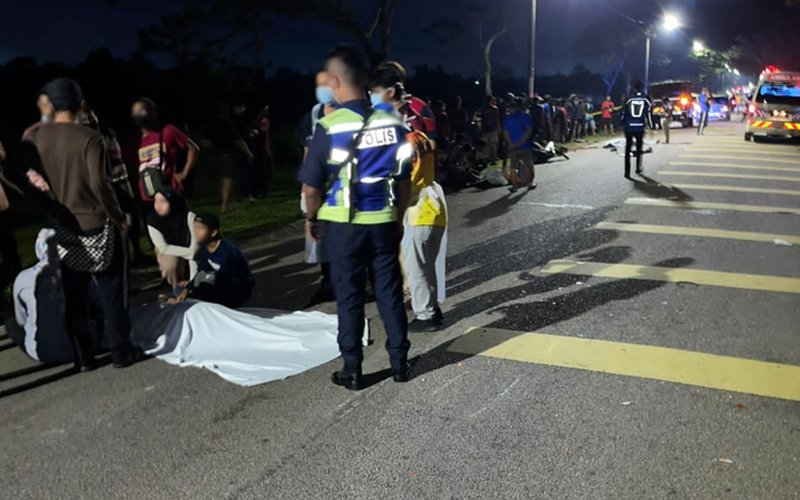 Who is Haqiem Stopa?
Not much is known about the 22-year-old, except that he is idolised by the young people but despised by others due to his mat rempit persona.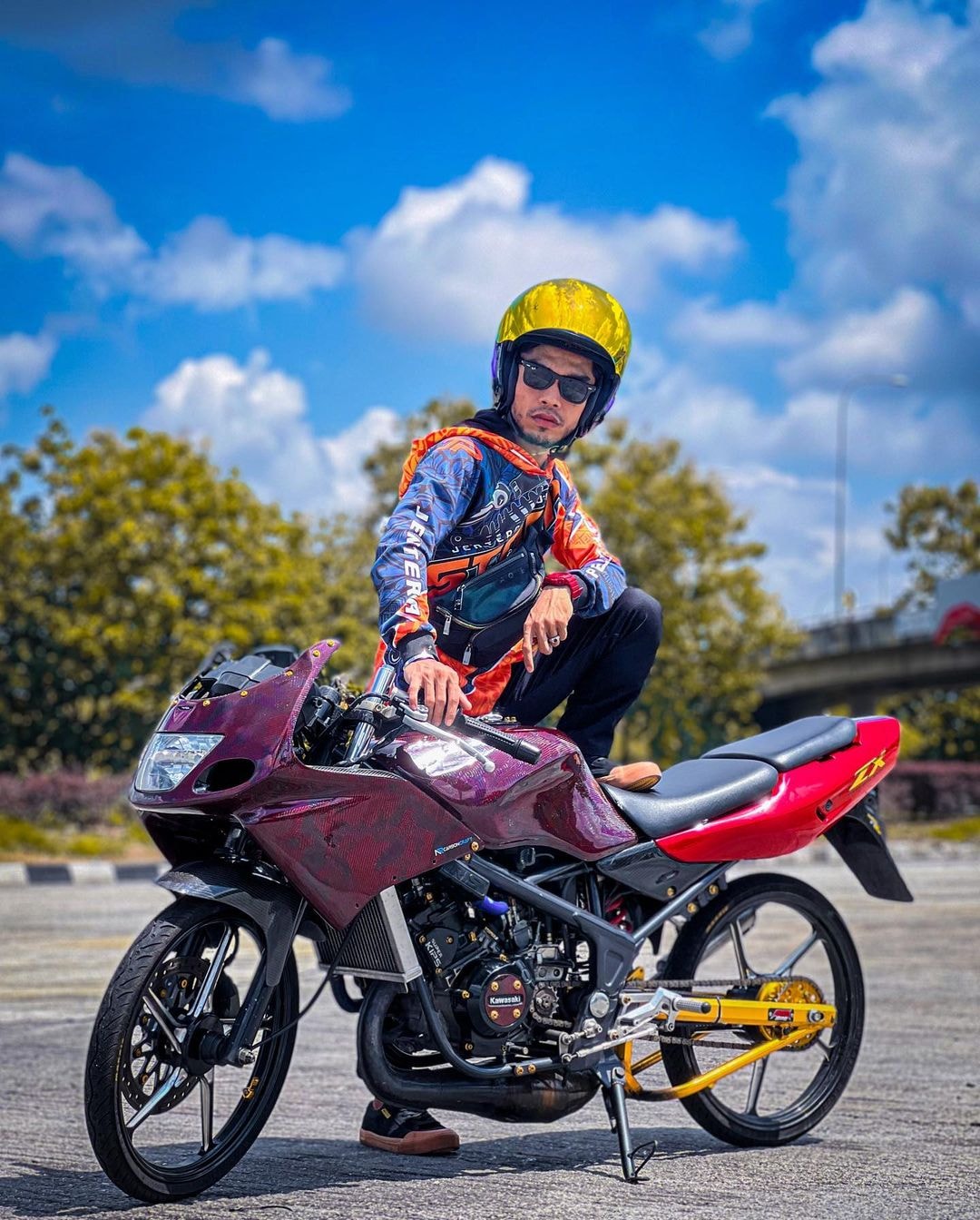 And it appears that he's very much aware of the recent criticism levelled towards him, which he addressed in a video interview with mStar's Amin Hazlan.
I'll continue to use the mat rempit title until the day I pass on because I want to change the public's perception towards it.
"In the past, no one dared to use this title as it was often associated with thieves and rapists. This is why I want to change it into something good where people will link the mat rempit title to success," he said.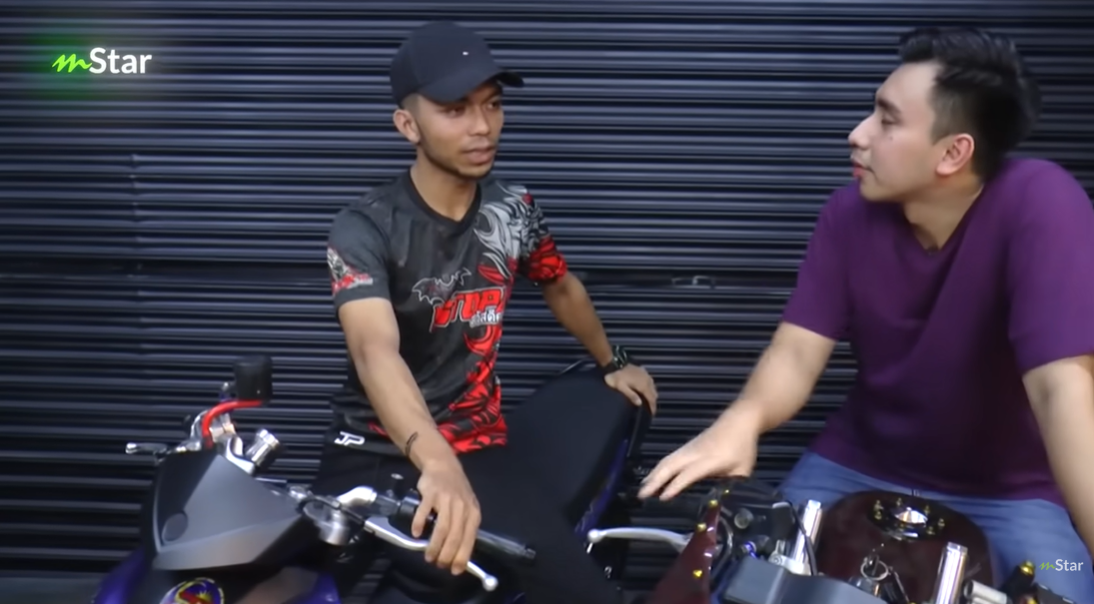 Haqiem also called upon netizens to not jump into conclusions and judge him harshly with their comments.
"I don't really care about what others say about me. As long as what I'm doing is halal (legal), it's enough. I've never taken someone else's money nor have I cheated anyone…it's enough for me. Whatever I'm doing (right now) is legal."
Watch the interview here:
Read also:
Cover image via TikTok/haqiemstopa & Facebook/Haqiem Stopa