Major highways have been experiencing heavy congestion as Malaysians travel back to their hometowns to celebrate Aidiladha over the long weekend.
As Malaysians were forced to sit the jam out for hours in their car, they were especially outraged to see outriders reportedly paving the way for former Prime Minister Najib Razak.
In a video which has gone viral on Twitter, it showed several police cars and motorcycles driving in the middle of the lane with their sirens blaring away to signal other cars to give way.
A white Toyota Vellfire with the number plate VBG 11 is then seen following closely behind.
Watch it here:
This sight comes in strong odds with Najib's Facebook post on Thursday (July 8), where he called upon Malaysians to be careful and patient on the road.
To all who are starting their journey home, be patient and prioritise your safety. Think of the family members who are with you and waiting for you at the village.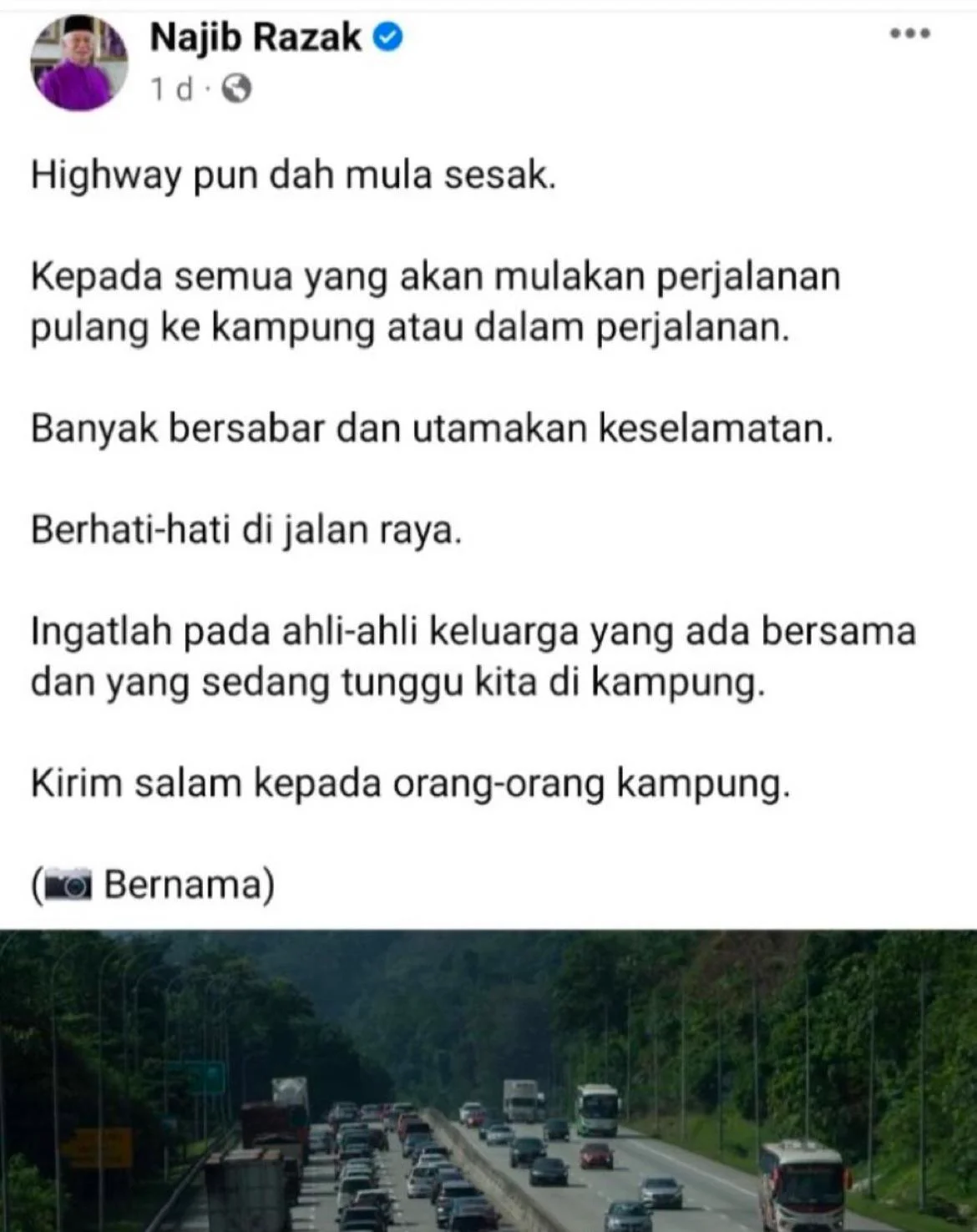 Steven Sim: Put a stop to outriders
The clip later caught the attention of Bukit Mertajam MP Steven Sim, who called for outrider services to be terminated for all ministers and deputy ministers.
"Stop abusing our police outrider service. Besides, he (Najib) is no longer holding a government post and was convicted of misappropriating public funds. The police are supposed to nab thieves, not giving them escort service. Respect the police!"
Sim's sentiments were also shared by netizens, who were deeply unhappy over how Najib still enjoyed such services at their expense.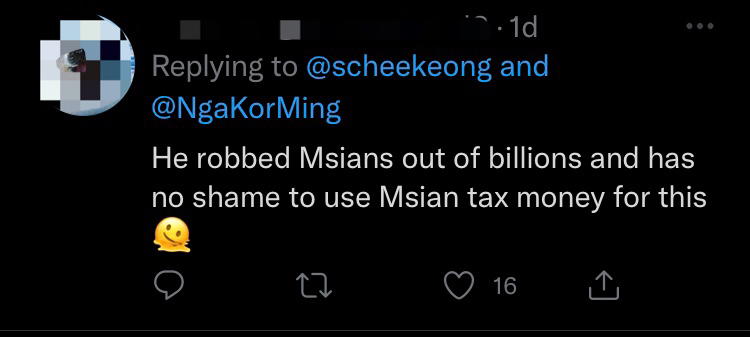 Outriders have long gained a notorious reputation among Malaysians, where they have been accused of endangering road users with their driving and causing inconvenience to others by forcing them to give way to VVIPs.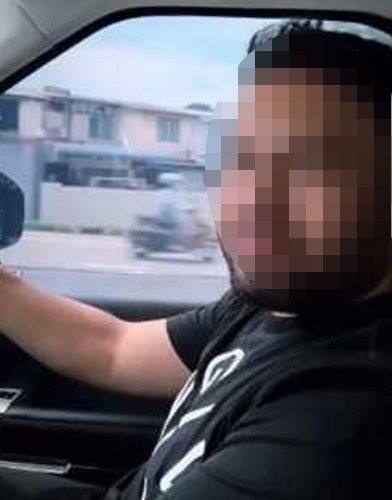 One major case involving those in power allegedly misusing outriders occurred back in May, where the son of a Penang MP was reportedly escorted by a convoy, upsetting many Malaysians.
Read also:
---
It's unrelated to the article but here's our brand-new podcast – Talk Je Lah!
---
Cover image via Twitter/ridhuan90 & Facebook/Najib Razak