Having housemates can sometimes be a mixed bag for certain people. While some have managed to build lifelong friendships, others have witnessed things that no living creature should ever see.
What started out as an innocent question by Twitter user @brgsjks quickly descended into a horrific compilation of pigs secretly disguised as housemates.
Share your experience while staying with unhygienic housemates. Express your anger in this tweet. Go!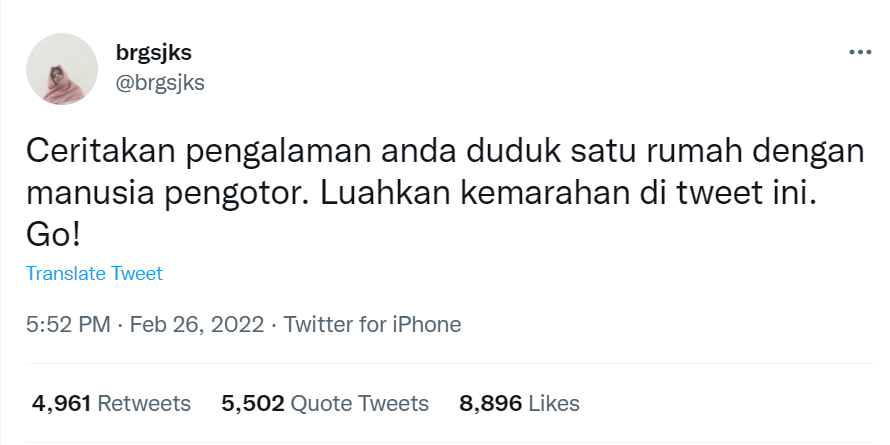 All set to read on? If yes, continue at your own risk! Don't say we didn't warn you. :)
Of blood and…underwear??
One wrote, "While she wasn't my roommate, she was so stingy to the point where she refused to buy menstrual pads to wear when she was on her monthly cycle and would also soak her bloody underwear in a pail without washing them."
To top things off, he revealed that the girl was rather well to do and even had a boyfriend too!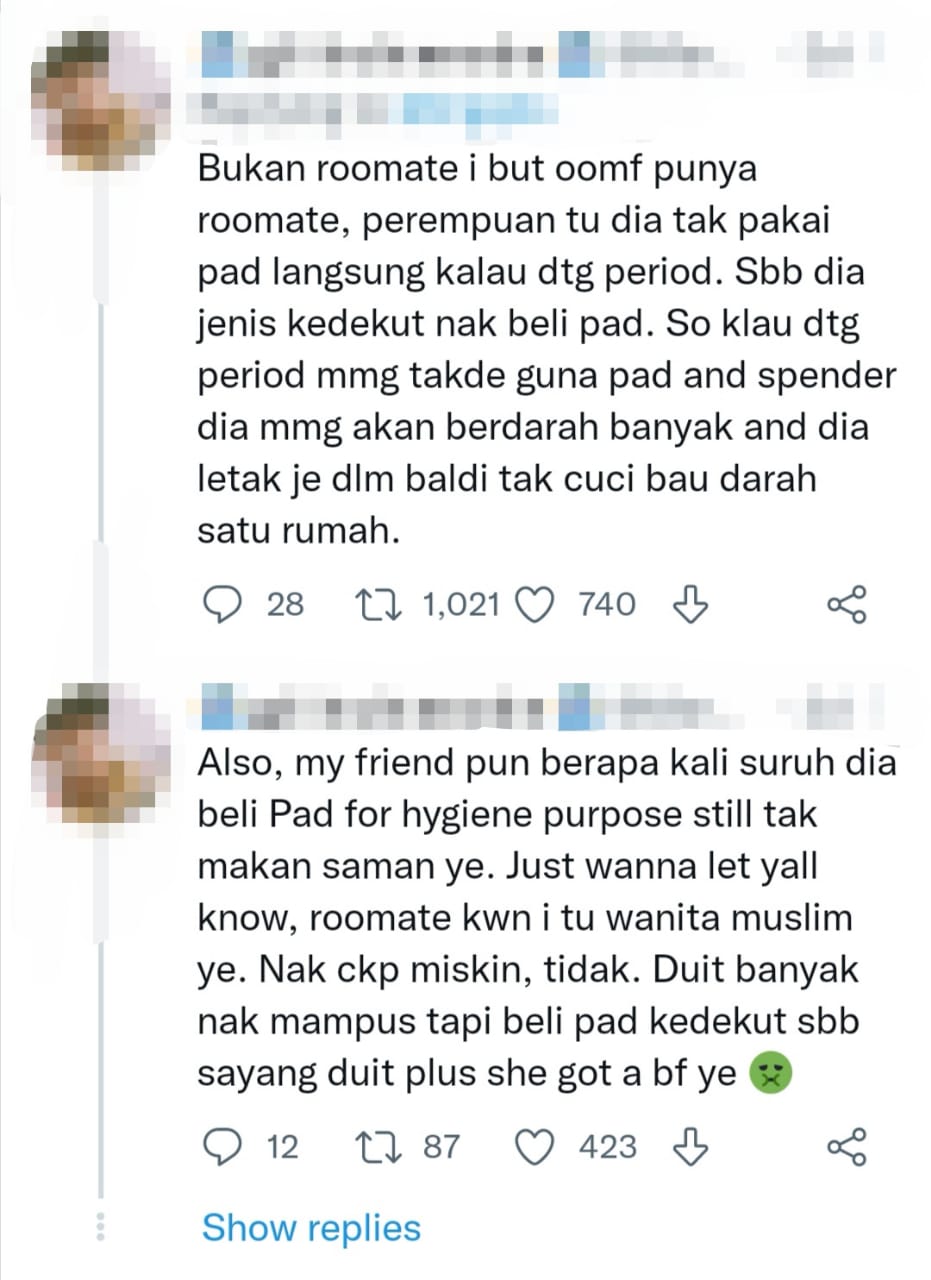 Another wrote, "My housemate would often hang her used menstrual pads on the towel hanger instead of disposing them."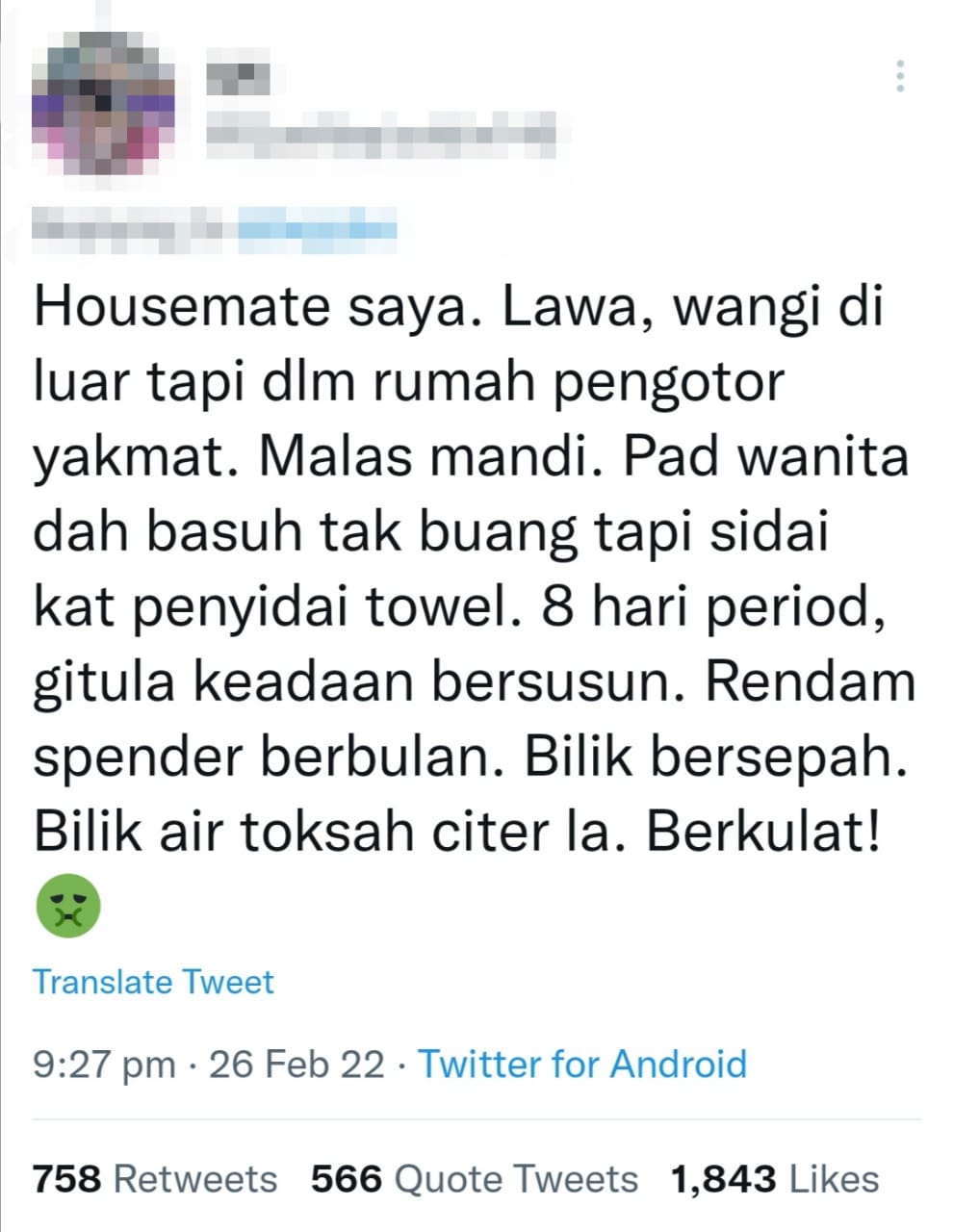 When I told her how disgusting it was, she simply told me that she would accumulate them before disposing and that she was used to it!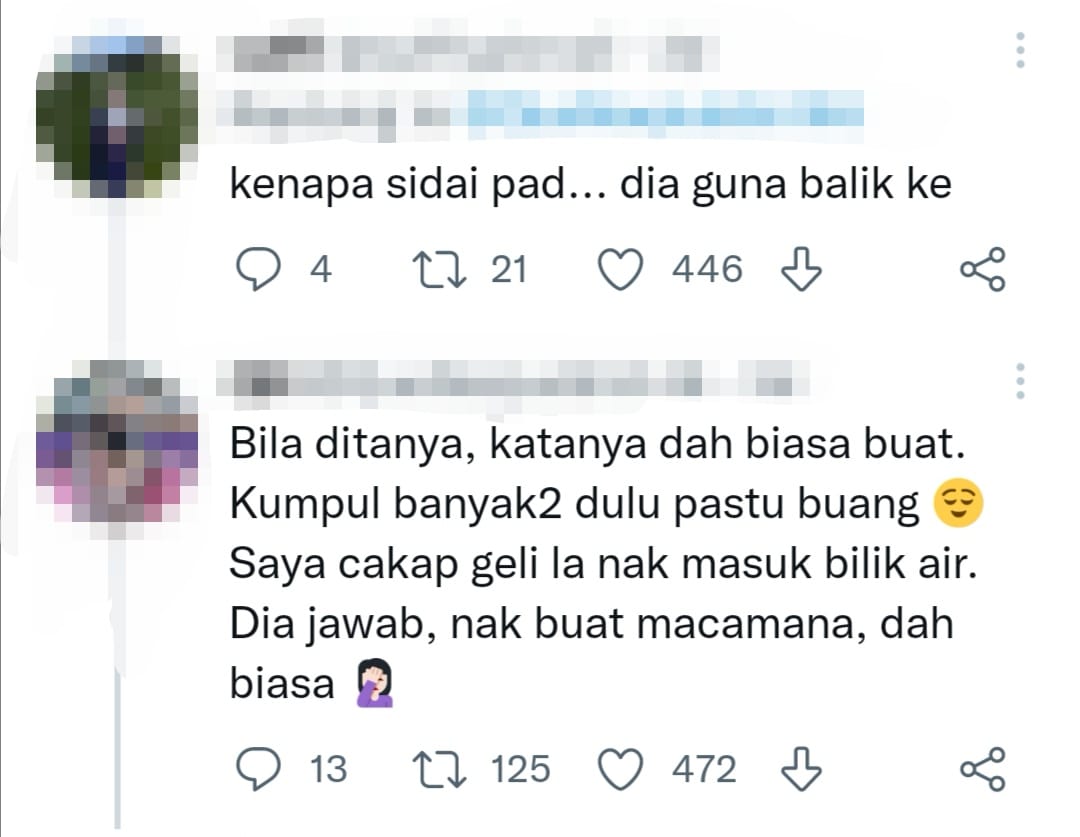 Homegrown onions
Many were also dumbfounded by a photo of an onion sprouting inside the fridge as a result of leftovers being kept for far too long. Maybe he/she thought this was Farmville IRL.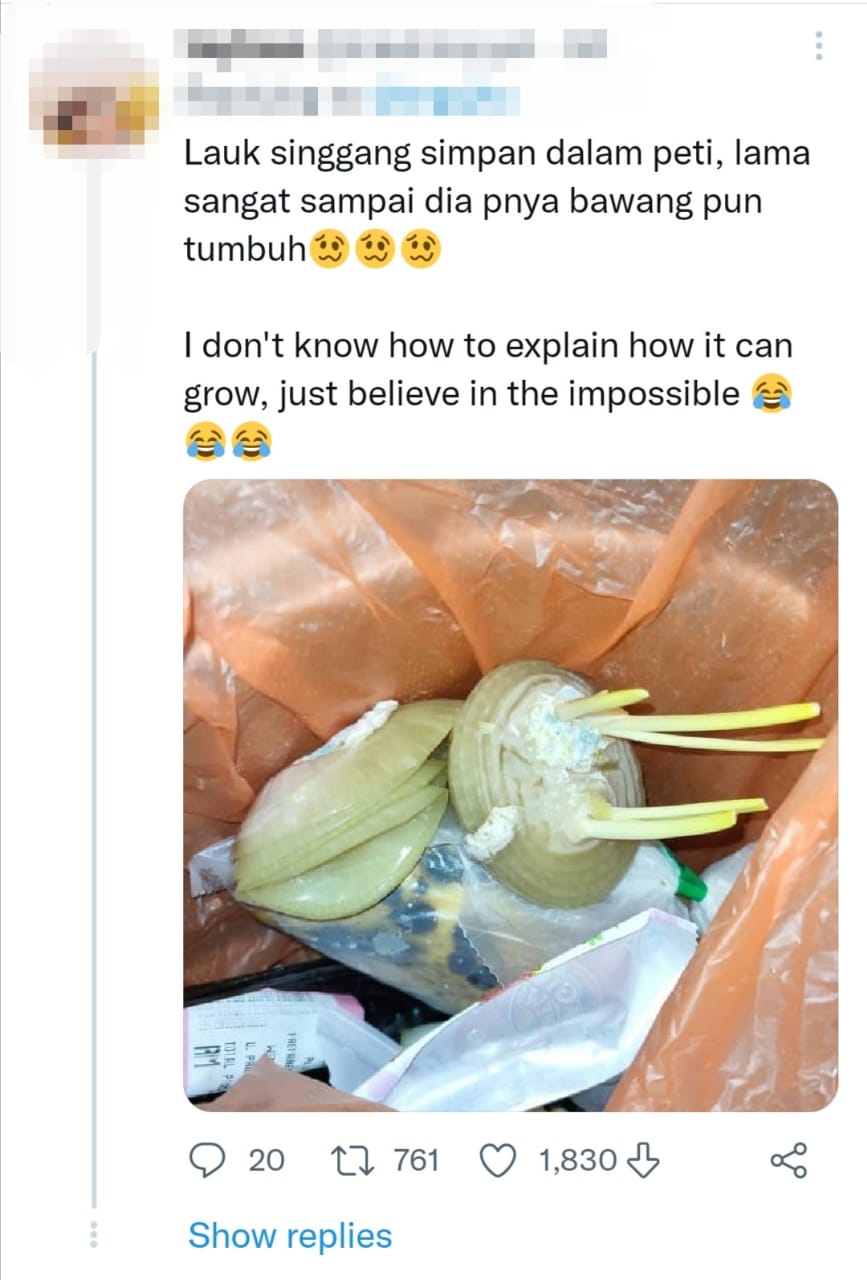 A netizen uploaded a collage featuring a moldy rice cooker, stained kitchen top, and a pile of dirty laundry along with a rather straightforward caption:
Once upon a time… Let the pictures do the explaining…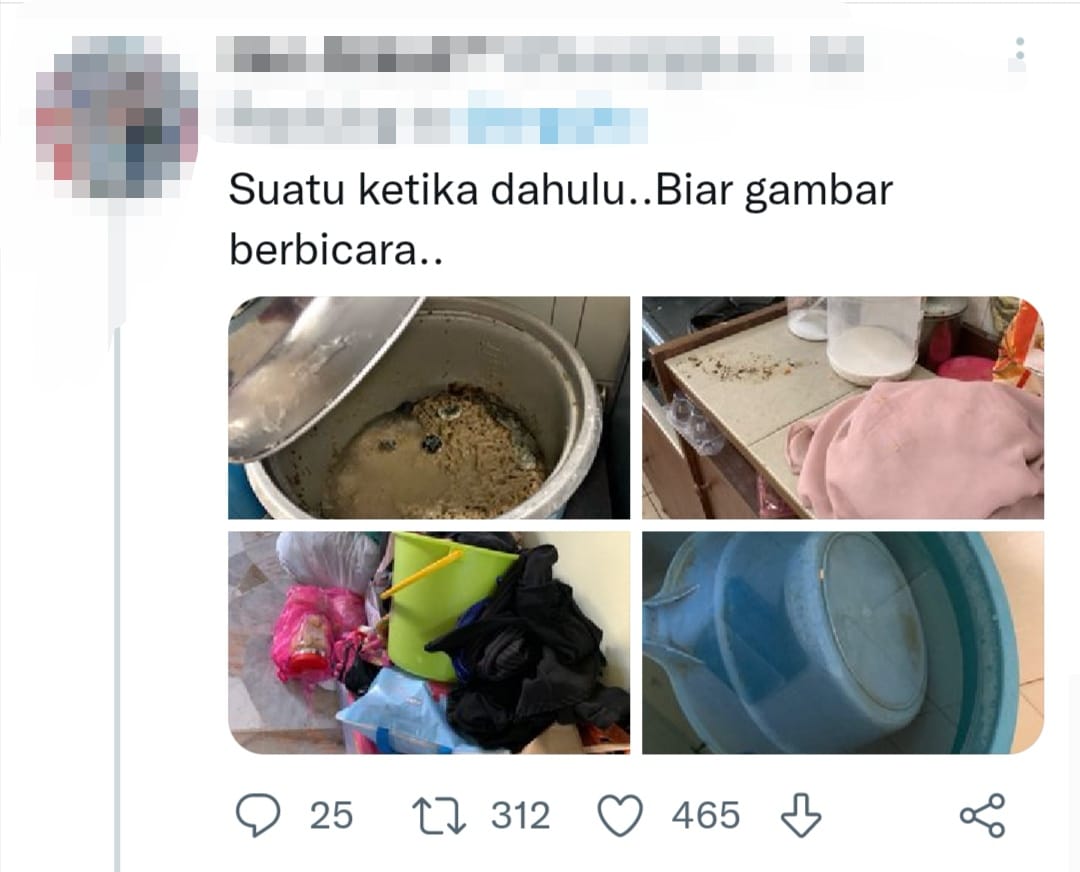 Congrats on finishing this article in (hopefully) one piece! Have you ever met such disgusting roommates before? Share with us!
---

---
READ ALSO: M'sian Couple's 10-Year Love Story From High School To Marriage Wows Many

Cover image via Twitter/@brgsjks