Whenever we go to a fast food restaurant, we're definitely bound to leave some trash and uneaten food behind. This then begs the question: who should clean the mess up? The staff or customer?
A netizen recently took to Twitter to call out those who didn't clean up the table after their meal at a Texas Chicken outlet.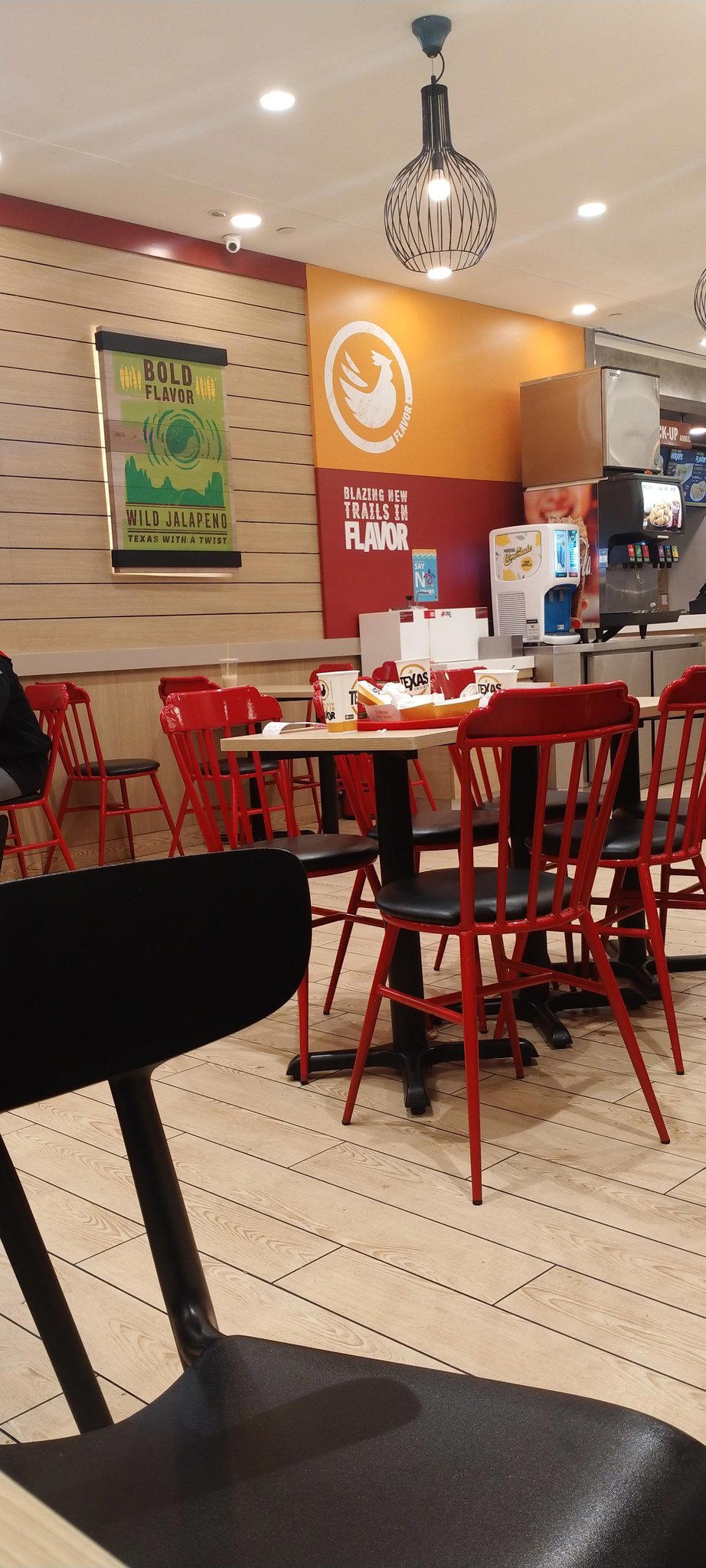 In the tweet, @MuhammadEilham wrote that the food and beverage industry (F&B) is currently facing a manpower problem, where there's only one person at the counter and two inside the kitchen.
He said that this was worsened by customers who are unwilling to clear the tables and sarcastically asked where their common sense was.
The tweet has since garnered more than 2k likes and more than 800 retweets at the time of writing.
'They, not us, should clean it up!'
In the comment section, netizens were sharply divided over the issue and gave a wide range of views.
Some said that it wasn't their job as they've paid service charge and tax, thus justifying their decision not to do so.
They also argued that the workers were paid to clean the table after the customer leaves.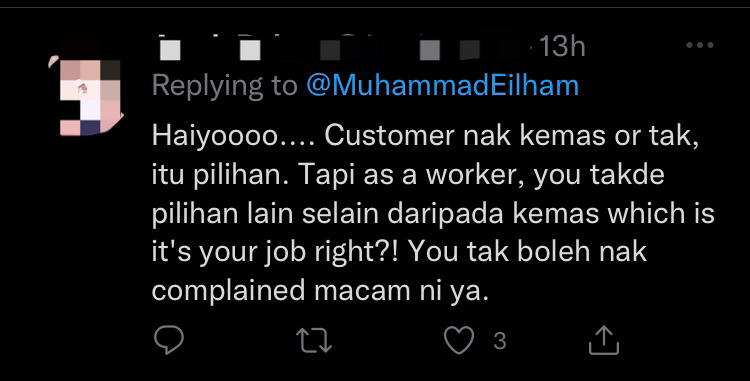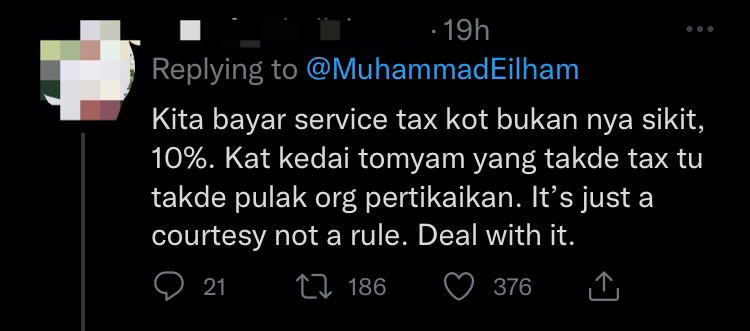 On the other hand, several netizens said that it wasn't an issue of whether one had paid service charge or tax, but rather a matter of being considerate to others.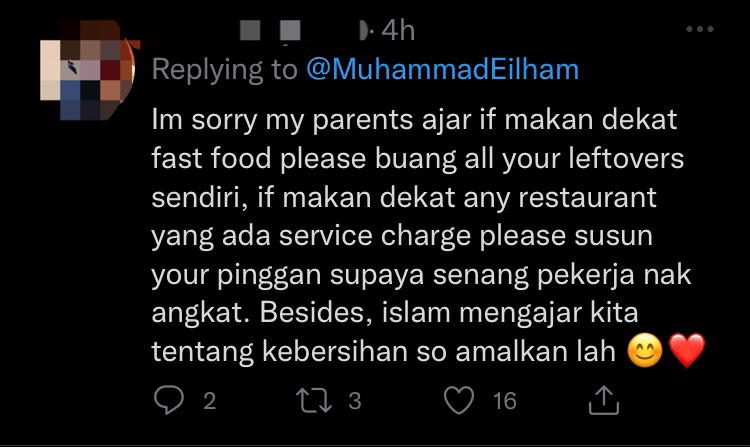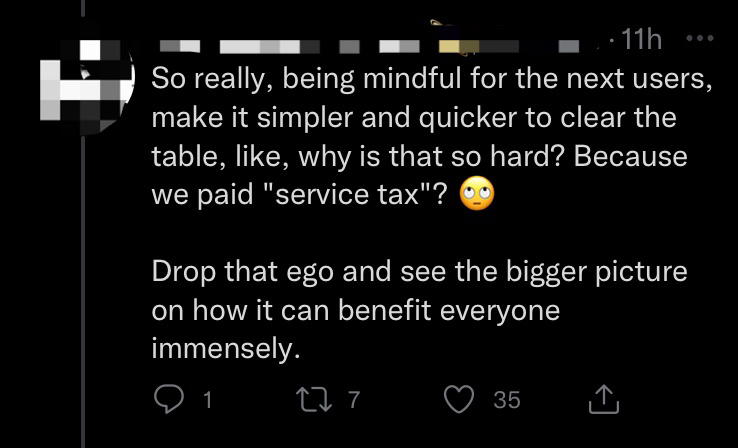 Whether or not you believe it's your responsibility, it only takes a few minutes to keep the place tidy for others to use!
Read also:
Cover image via Twitter/MuhammadEilham & Google