The Malaysian chapter of United Sikhs had recently announced an official statement regarding the new local movie, Mat Kilau, in which the film protagonist was "inspired by the Malaysian historical figure Mat Kilau(1865-1970) who fought against British imperialism in Pahang," reported by Malaysiakini.
They stated their interest in several controversial scenes in the film, "We at UNITED SIKHS MALAYSIA humbly advise that the new local movie, MAT KILAU which is supposedly a historical film, has fictional components that may create religious and racial misunderstanding."
As the film had displayed scenes that turbaned-Sikhs who were employed by British soldiers had wreaked havoc against citizens to serve as the storyline, United Sikhs also pointed out that, "The Sikh code of practice prohibits laying their hands on old folk, children, women and helpless citizens, even during a war."
They urged the Malaysian film industry to be attentive to these matters and prevent from producing movies at the expense of hurting religious and racial sentiments.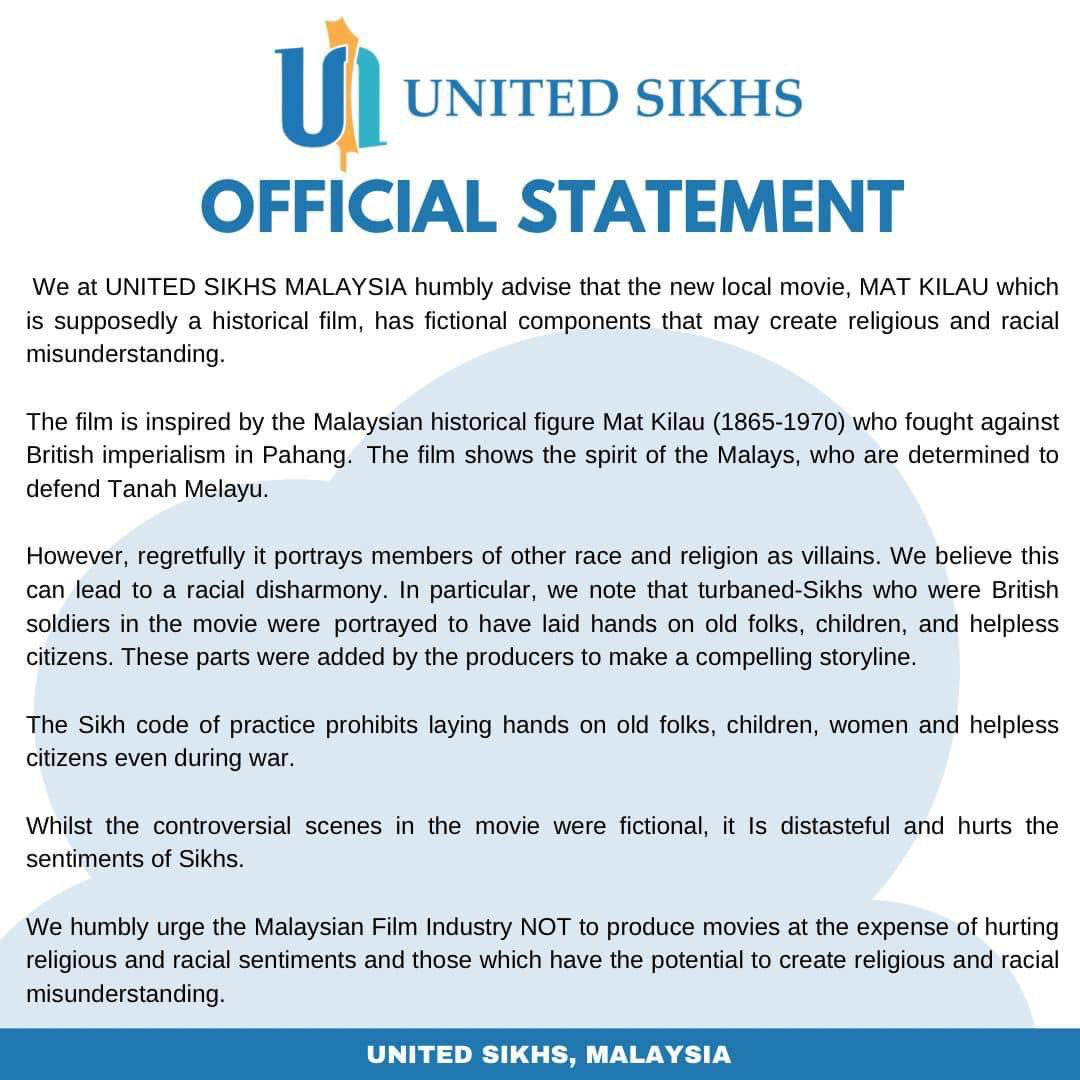 United Sikhs is an international non-profit that advocate on humanitarian relief, education, human development and advocacy. It is registered as a charity in several countries.
Hitting the highest box office
Mat Kilau is a period Malaysia movie starring Datuk Adi Putra, Beto Kusyairy, Fattah Amin, Yayan Ruhan and Johan As'ari, which focus on the keris-wielding Malay warrior and had recently gain public interest by telling our local historical story.
The movie had earned RM53 millions in just 13 days after releasing, the film also does not claim to be an accurate representation.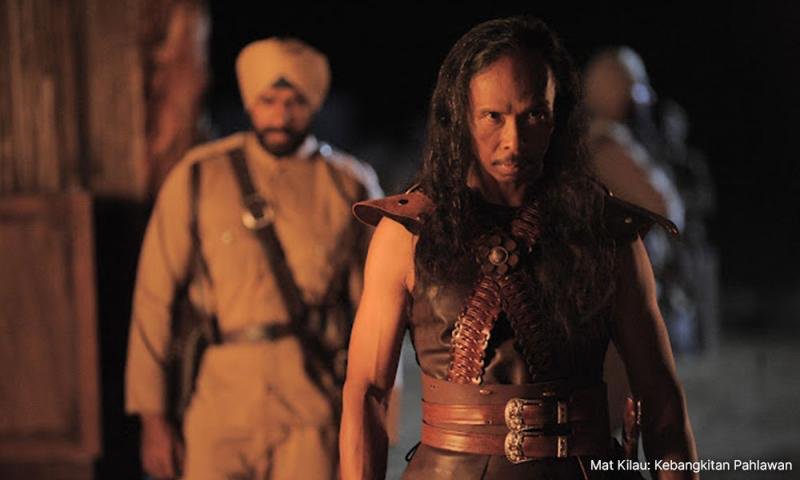 "Mat Kilau beat Top Gun: Maverick and Jurassic World (Dominion) at the (Malaysian) box office. Extraordinary," the Munafik filmmaker, Director Syamsul Yusof wrote, reported by The Star.
Deputy Communications and Multimedia Minister Datuk Zahidi Zainul Abidin said that the ministry was preparing to produce more films based on Malaysia's history for the international market.
Mat Kilau will also be one of the films that will be marketed internationally as a part of Road To Oscars project reported by New Straits Times.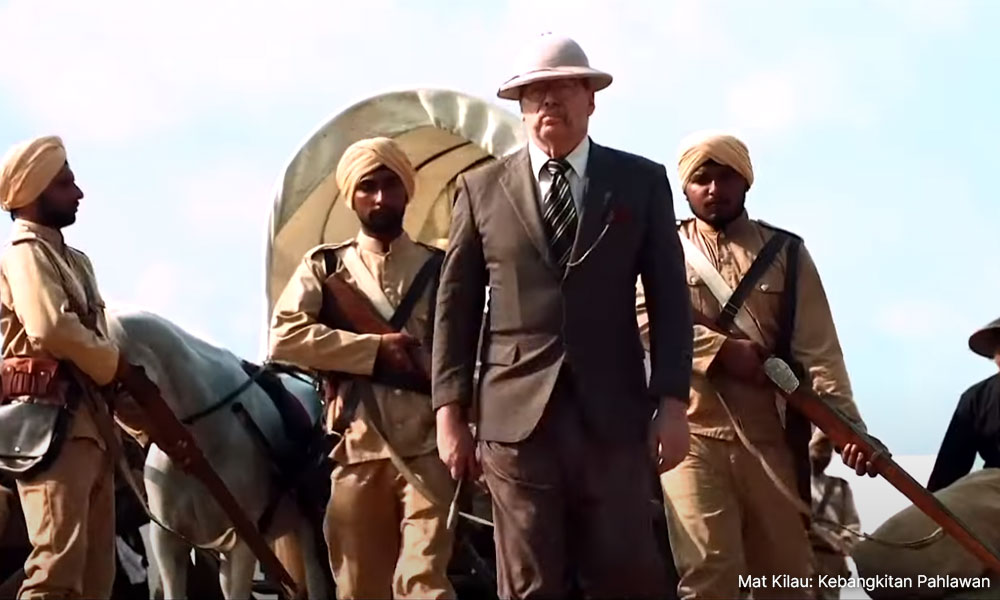 The National Film Development Corporation (Finas) has responded to this controversy issue and state that they would not hinder or obstruct anyone from releasing films after an NGO expressed concerns over the misrepresentation of Sikhs in the movie Mat Kilau, reported by Malaysiakini.
The Finas chairperson Zurainah Musa urged filmmakers to be respectful about multicultural sensitivities saying that,"As a body advancing the country's film industry, Finas urges creative industry players to be aware of sensitivities of audiences in this culturally and religiously rich country, in line with the Keluarga Malaysia aspiration."
Different views from netizens
A netizen had expressed his concerns toward the Mat Kilau controversy by sharing his opinion via a Twitter thread. As he respected the Sikh community in Malaysia which helped victims of floods regarding of their racial, but the film is an adaptation of history which he believed that the Sikhs had helped British colonies in the past and supported the film.
Kontroversi #MatKilau

1. Saya hormat kaum Sikh yang wujud di Malaysia ini, malah hargai usaha mereka bantu pelbagai bangsa, terutamanya sewaktu banjir.

2. Kaum Sikh di Malaysia sering berbuat kebaikan di belakang medsos. Meski tidak tular, budi mereka tidak pernah putus. pic.twitter.com/FUrm4Oexq8

— Awan Wafdan ⛅️ (@seketulawan) July 8, 2022
While other netizens thinks that this issue isn't worth to be discussed, saying that, "It's similar to Japanese Army who colonised Malaysia then, its cruelness is despicable, but is there any Malaysian that still hate Japan? No right…… let history be history…. no need to triggered"

Some of the netizens also agree with the United Sikhs stating that the film had misrepresented Sikhs community by presenting them initiating violence.

Read also:
---

---
Cover Image via New Straits Times and Twitter / united_sikhsmy
Editor: Sarah Yeoh