PETALING JAYA – A 2020 poster highlighting the dangers and penalties awaiting 'basikal lajak' (modified bicycles) enthusiasts is now the subject of online scorn and mockery following Sam Ke Ting's sentencing by the Johor Bahru High Court.
The poster, which was first uploaded to Polis Diraja Malaysia (PDRM)'s Facebook page, came with a grave warning over how these bicycles pose a safety threat to motorists and cause accidents.
It also urged parents to keep a close eye on their children's activities.
---

---
The poster, which was first created by the road safety department, stated that if parents were found to be negligent, they would be liable to a RM20,000 fine or five years in prison.
It further stated that the authorities had conducted 93 raids on 'basikal lajak' activities in 2018 and confiscated 105 bicycles.
"For illustration purposes only?"
The poster has since drawn sharp criticism from Malaysians who felt that authorities were not practicing what they preached and accused them of double standards.
"This photo is for illustration only? The rules [you] guys set had make double standards [sic]. Where is the punishment for parental negligence for kids under 18? This is why Malaysia citizen[s] are angry…"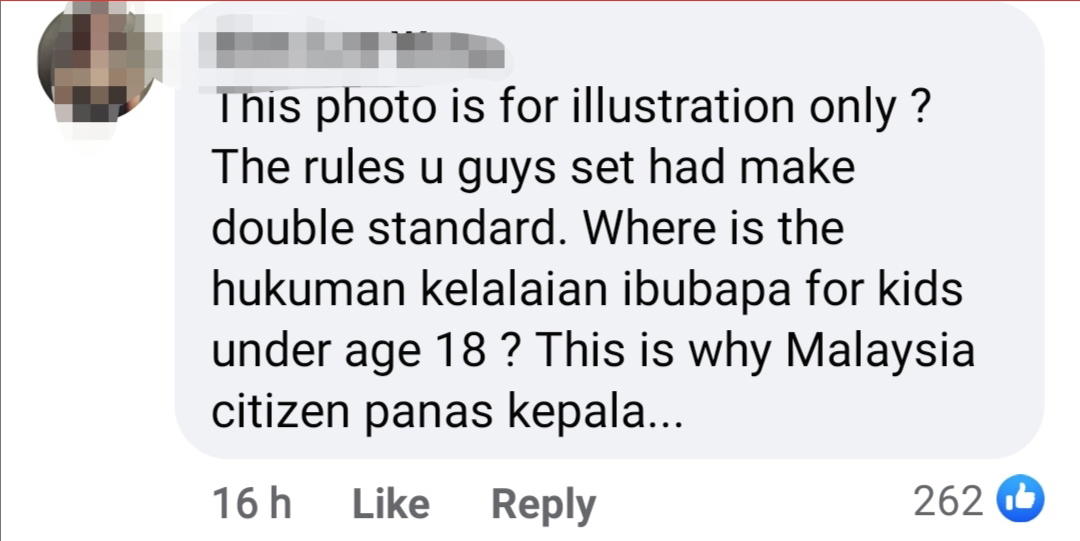 Some also believed that the parents of the teens killed in the 'basikal lajak' incident were probably aware of what their children were getting into and called for their imprisonment instead of Sam's.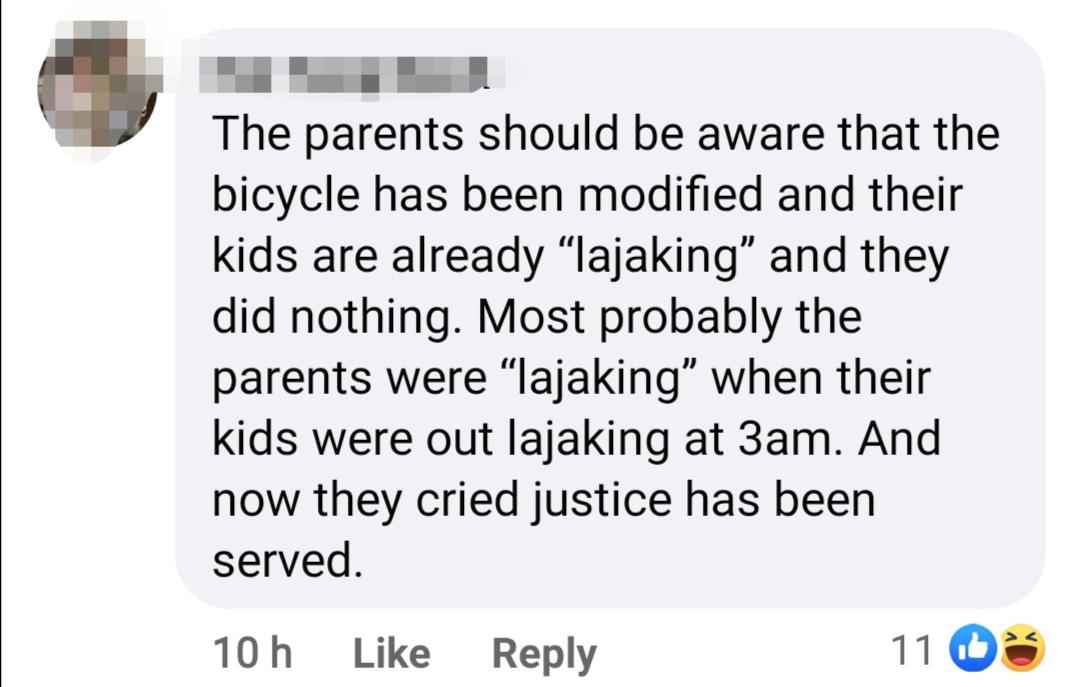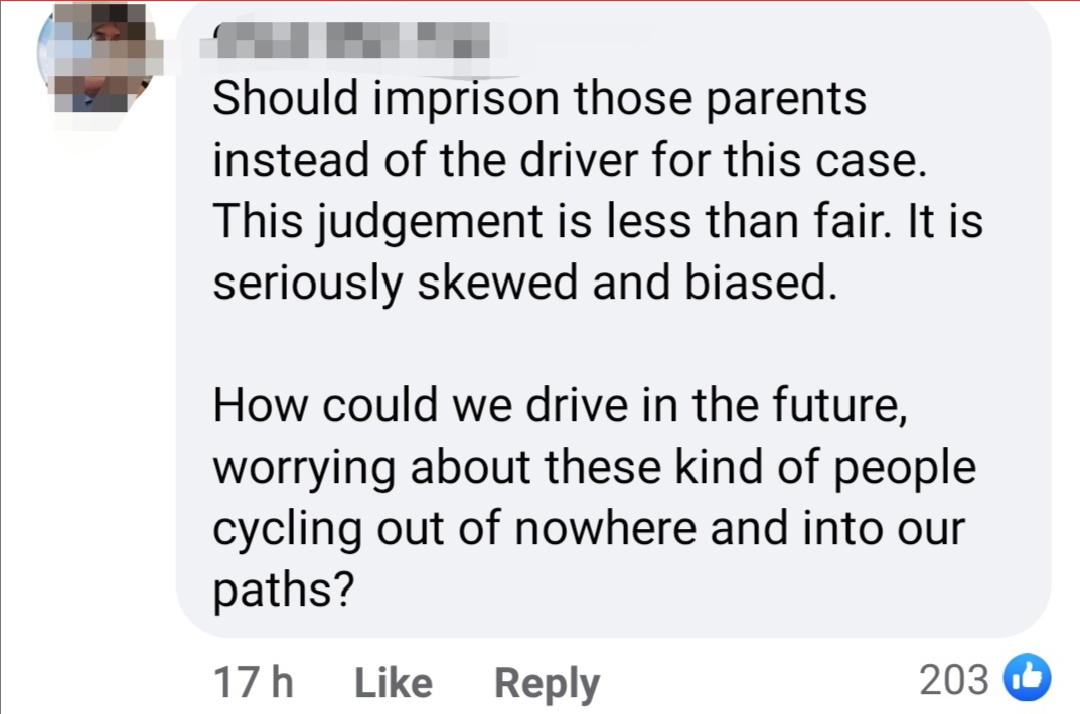 On Wednesday (Apr 13), Sam was found guilty of reckless driving and began her sentencing immediately after Judge Abu Bakar Katar rejected a stay of execution appeal from her lawyer.
However, she has filed an appeal over her conviction along with a certificate of urgency.
Cover images via Berita Harian and Polis Diraja Malaysia (PDRM)'s Facebook