Following TGV restarting 'The Batman' movie 45 minutes into screening, it has since become the butt of jokes and outrage among netizens.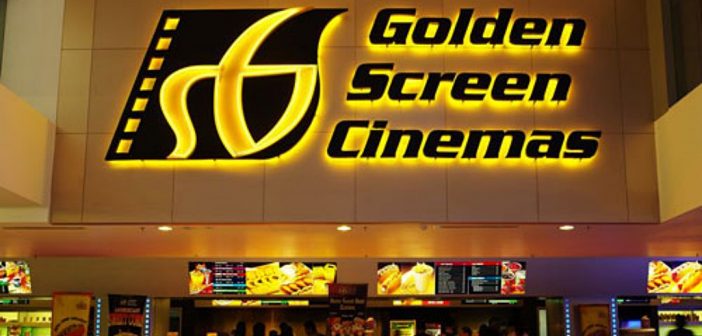 Read the article here:
'Can restart the weekend?'
While many continue to express their frustration over how TGV handled the issue, others have seized the opportunity to poke fun at its competitor Golden Screen Cinemas (GSC).
After it posted a picture of its admin getting the Monday blues, one netizen jokingly asked, "Can I restart the weekend?", to which GSC replied, "Same as movie, cannot restart ya."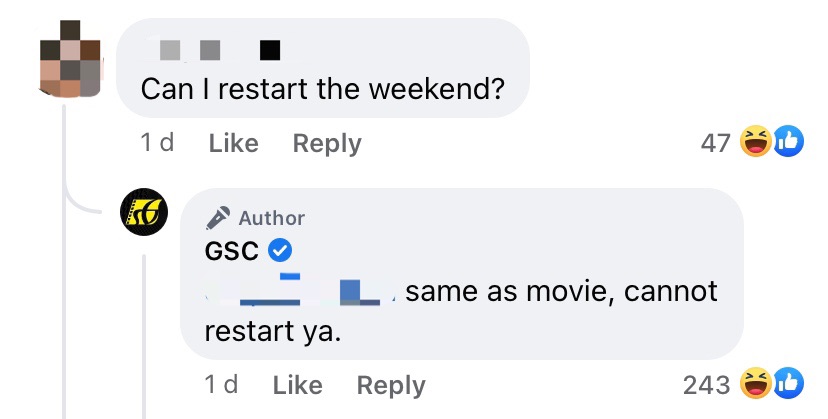 Another wrote: 'Can you restart the movie? I [fell asleep] just now'.

Another pleaded, "Can you restart again after (as) I just arrived because of [the] flood at Old Klang Road."

This netizen even asked GSC whether it could pause at the middle of the movie as his friend was the grandchild of a VIP.

Some who jokingly claimed to be VIPs also requested GSC to do the same for them.


One however, told the rest to give the 'Restart Movie' joke a break as it was fast becoming stale and overused.

TGV: 'It was technical issues'
Following the incident, TGV released two press statements to address the issue, with the latest saying that technical issues at their IMAX mall and miscommunication had forced them to restart the movie.
It also denied multiple reports claiming that certain VIPs who arrived late were the reason for the fiasco.
At no point has TGV issued a statement or official comment to any media outlet confirming this to be the cause of the delay.
TGV also added that all guests who were impacted by the arrangement will be given full refunds and two complimentary movie tickets.
---
It's unrelated to the article but here's our brand-new podcast – Talk Je Lah!
---
Cover Images via Berita Harian
Editor: Sarah Yeoh