For both experienced and novice drivers, driving along the highway can sometimes be a stressful encounter, especially if their vehicle breaks down halfway and leaves them stranded.
A netizen named Alessandra Ng recently shared in a lengthy Facebook post of how she came across an old man and his daughter struggling to get their motorbike going after it broke down along the highway at around 11pm.
Seeing their predicament, she decided to make a U-turn to check on them and realised that they needed engine oil to kickstart the motorcycle.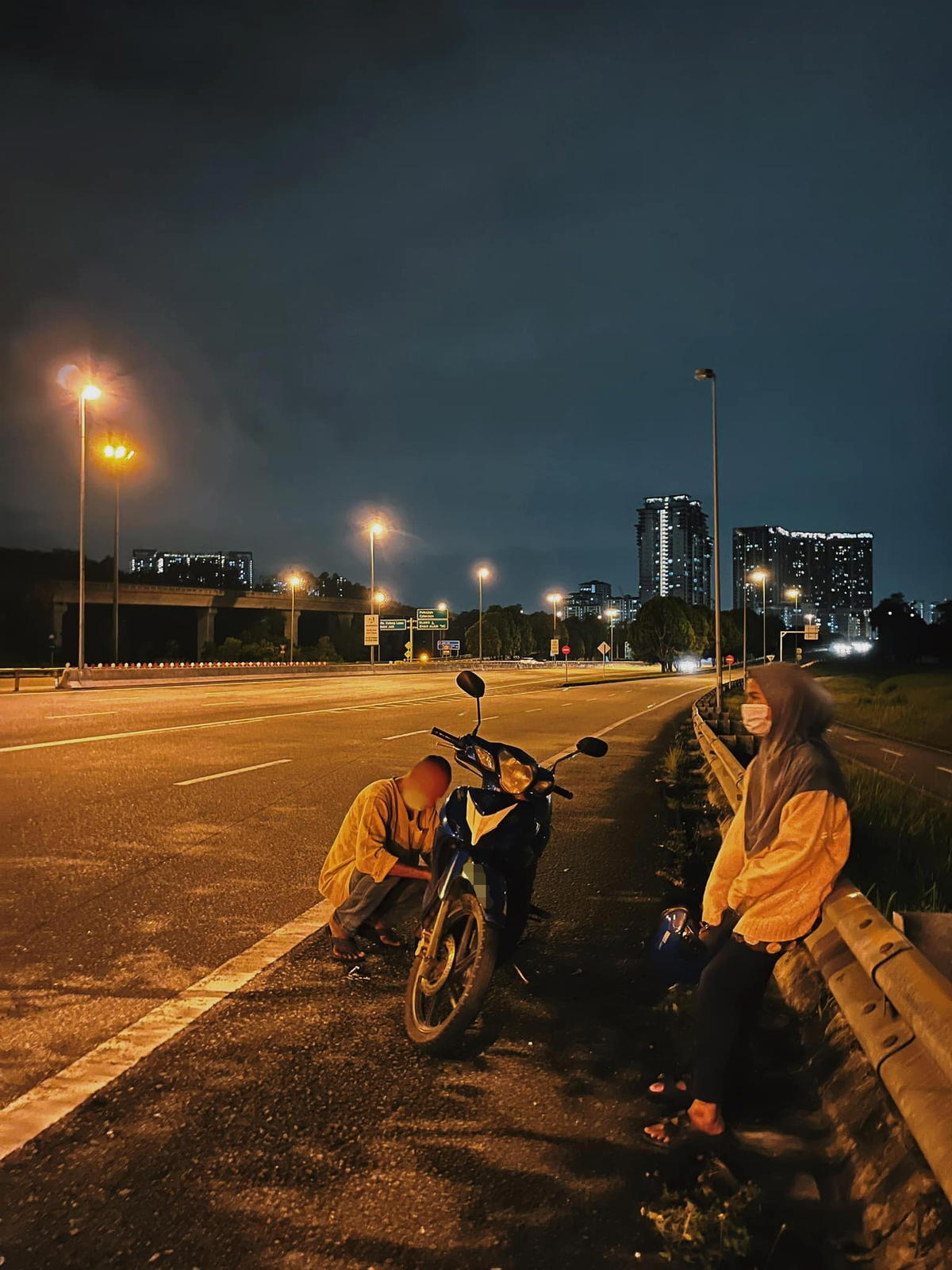 Let me help you!
As Alessandra repeatedly offered help to the duo by bringing them to the nearest petrol station, the man refused and insisted on walking there himself.
However, she refused to take no for an answer and told him, "It's okay! Even if you don't need it, your daughter needs it. Get in the car and I'll take you to the petrol station."
However, the man declined her offer and said that he didn't have any money and told her to go on her way.
Puzzled by his refusal to accept help, Alessandra asked the man whether anyone else had offered assistance, to which he replied:
"Yes, but I don't have money and I told them that it's okay. I'll just walk a little longer and I can continue driving once the engine warms up."
Suddenly, Alessandra asked the man whether he would be alright with the idea of her borrowing him some cash to fix his motorcycle – a request which caught him unaware.
He looked at me and suddenly burst into tears while wiping it away like a child. He also kept thanking me profusely," she wrote.
Mission accomplished
On the way to the petrol station, Alessandra got to know why the man and his daughter were stuck at the highway.
"He told me that a family member had passed away and they had to travel to Malacca in the middle of the night.
At that moment, I understood why he refused to accept my help. Perhaps he was too ashamed to accept money from strangers or he wanted to be an example to his daughter in remaining strong during tough times.
After a few searches, Alessandra finally located a petrol station and managed to purchase engine oil for the duo before they successfully revved up the motorcycle and headed to Malacca.
At the end of the post, Alessandra urged Malaysians to always be kind and to offer help to those in need.
Read her post here:
READ ALSO: Selfless Hero Unclogs Highway Drain With His Bare Hands While Immersed In Mud And Dirt