Aside from its famed "finger-licking good" fried chicken, giant fast-food chain Kentucky Fried Chicken (KFC) is also known for its all-time favourite side dishes such as mashed potato and coleslaw.
Sadly, a netizen named @ezhrjmn wasn't given exactly what he asked for when he saw the beloved coleslaw being replaced by a weird-looking corn salad instead.
In a TikTok video, he expressed his disappointment and shock in seeing his favourite side dish taking on an entirely different form.
Apa benda ni? Tak nak! (What is this? I don't want!)" he wrote in the caption while picking at the the corn and cucumber cubes inside the cup.
Shortage quite common in Sarawak
Following the video's release, netizens have since flooded the comment section, with one saying that she will no longer patronise KFC if the coleslaw is off the menu for good.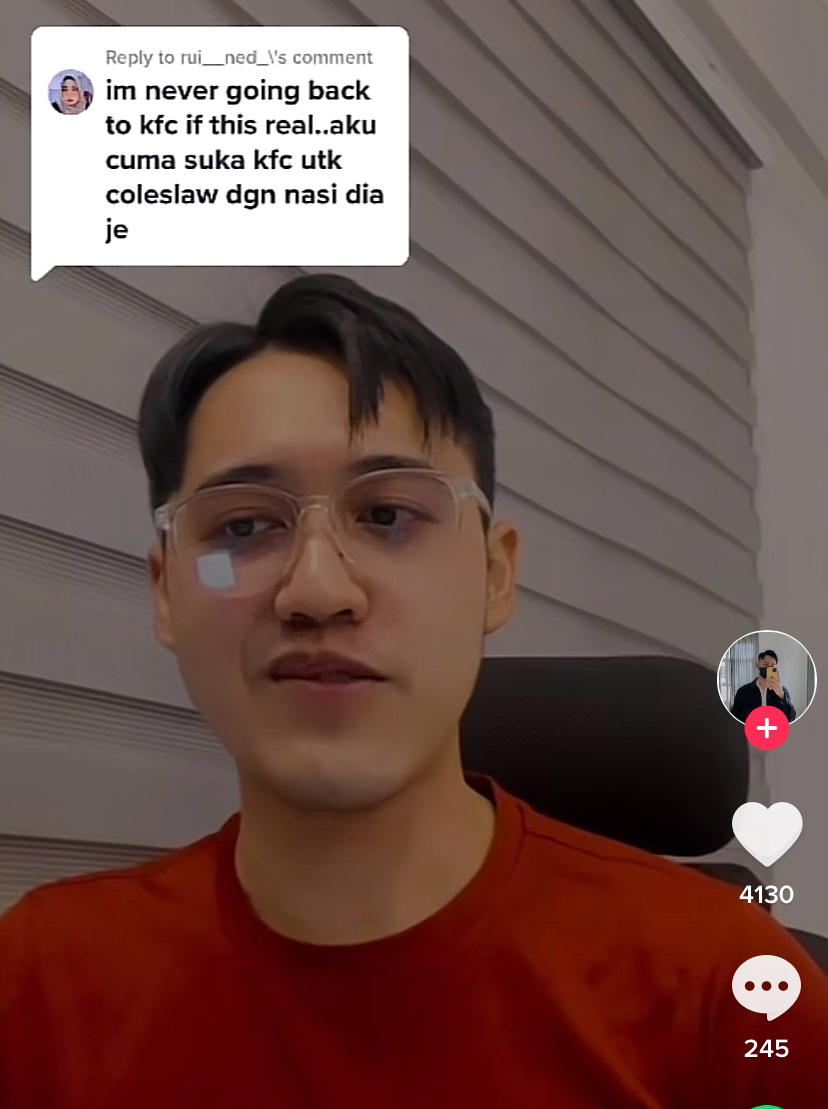 In a follow-up video, @ezhrjmn revealed such "shortages" were common in Sarawak, where most outlets often run out of coleslaw.
However, he concluded by saying that he believes coleslaw still remains on the restaurant's menu in Sarawak.
KFC: 'We're doing our best'
KFC has since responded to the shortage issue in a Facebook comment, where a netizen complained that she was unable to find cheesy wedges at most outlets.
We're experiencing a chain supply disruption due to the pandemic and KFC Malaysia has been affected by the situation.

We are doing out best to find an alternative solution to offset the effects of stock shortage and we thank you for your continued patience and support.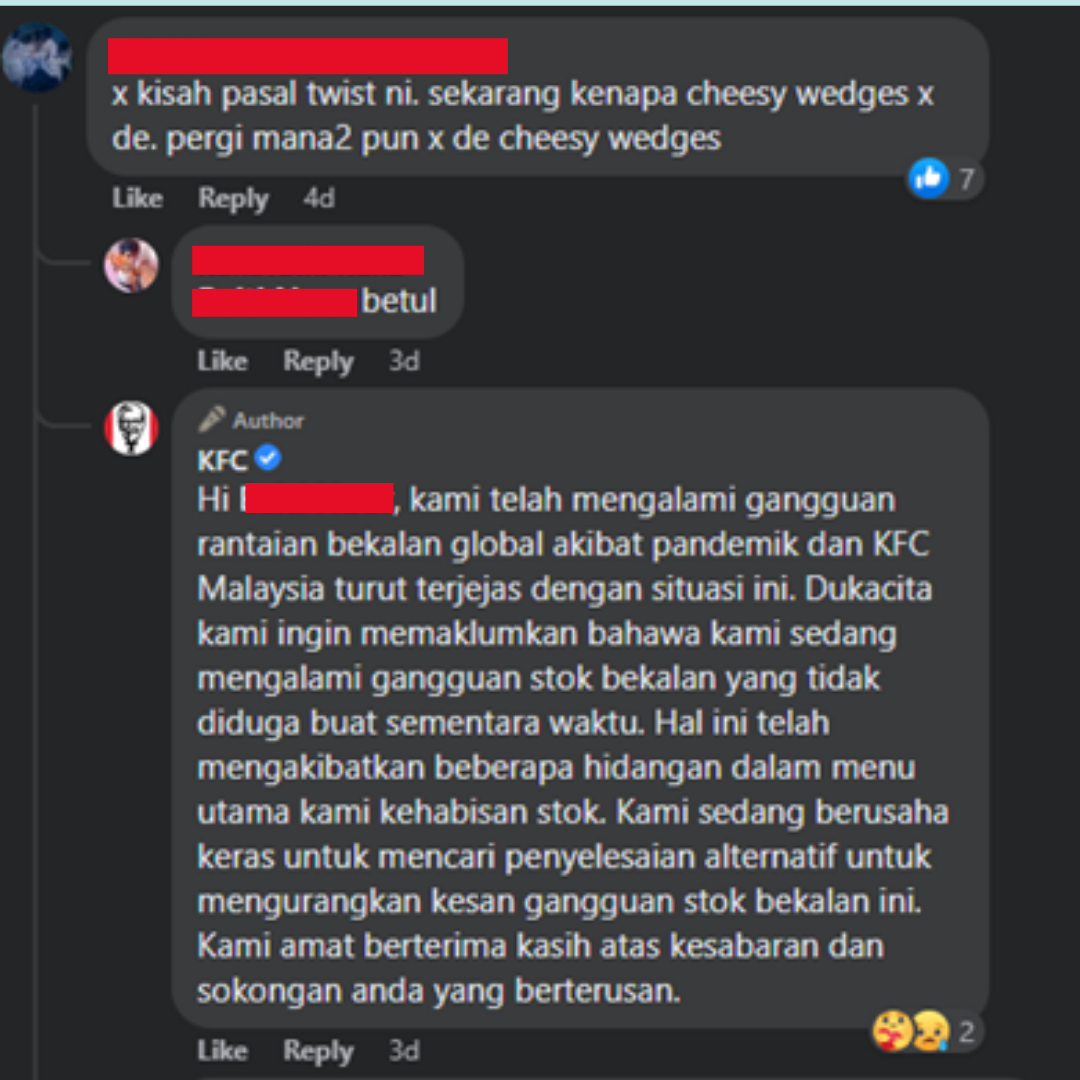 Let's hope the supply chain returns to normal soon so that we can enjoy our coleslaw and cheesy wedges again!
READ ALSO: Third Time's Not A Charm? Customer Annoyed Over Getting Sesame Balls Instead Of Potato Wedges