The Emmy Awards is a prestigious competition that honours the high-grossing U.S. primetime TV programs which premiered from June 1, 2020 to May 31, 2021.
27 categories were also featured at the award ceremony held yesterday in Los Angeles, California.
Netflix emerges at the top
With most of the world stuck in lockdown due to COVID-19 since last June, it's no surprise that Netflix reported its highest subscription rate of all time.
Some of its smash hits include Bridgeton, The Queen's Gambit, and The Crown. These shows also had a strong presence among Malaysian viewers too.
All hail the winners!
For the Drama Series Category, The Crown swept past its competitors with little resistance.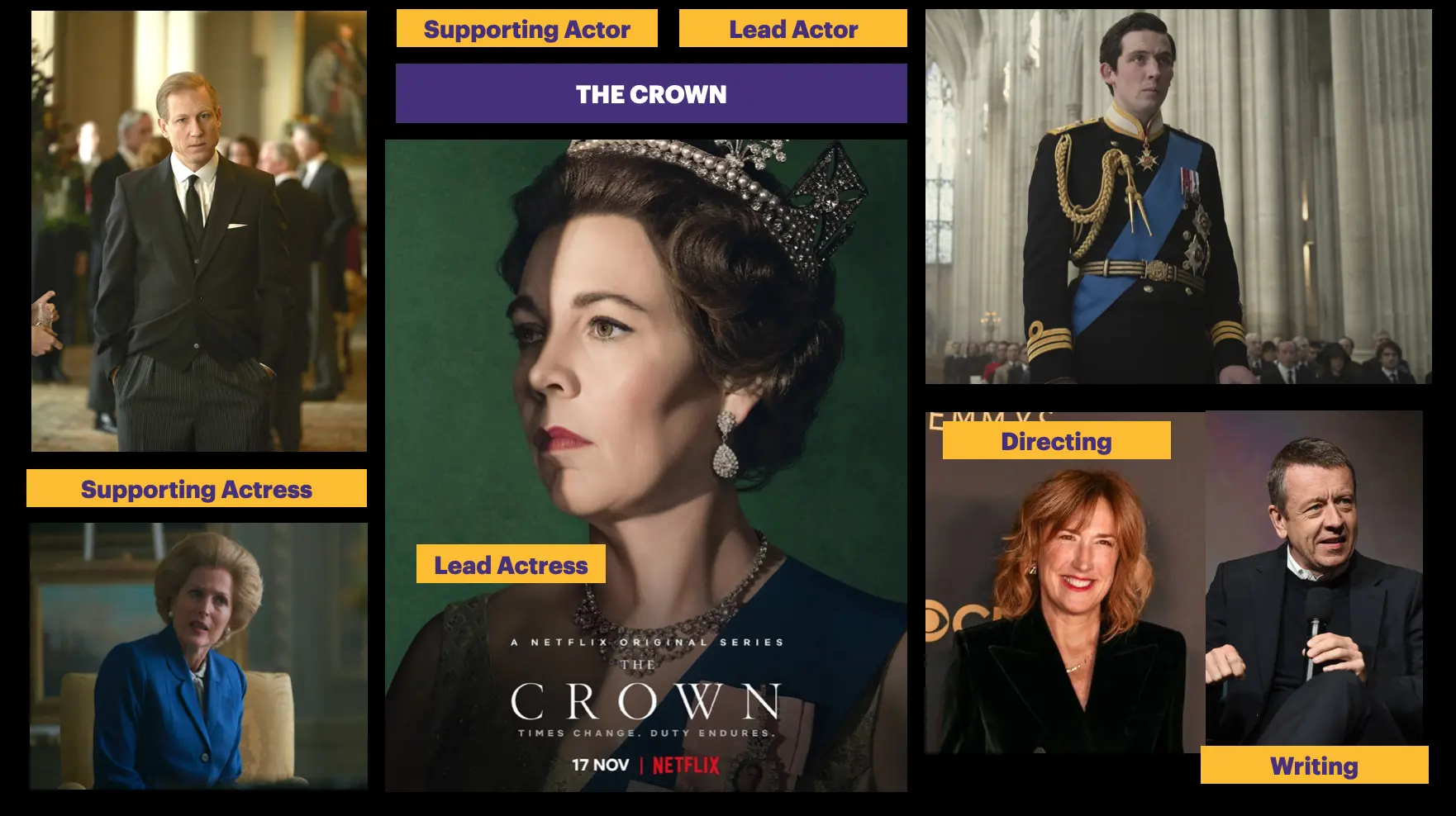 Other than the Best Drama Series award, its lead and supporting actors and actresses each won an award too.
The Crown director Jessica Hobbs was given the Outstanding Directing Award while screenwriter Pete Morgan snagged the Outstanding Writing Award for the episode 'War'.
Widely acclaimed shows such as Bridgerton, The Handmaid's Tale, and The Mandalorian were among those nominated in the category too.
Best Limited Series/ TV Movie
The Queen's Gambit was crowned the victor of the Best Limited Series Award and its director Scott Frank for the Outstanding Directing Award.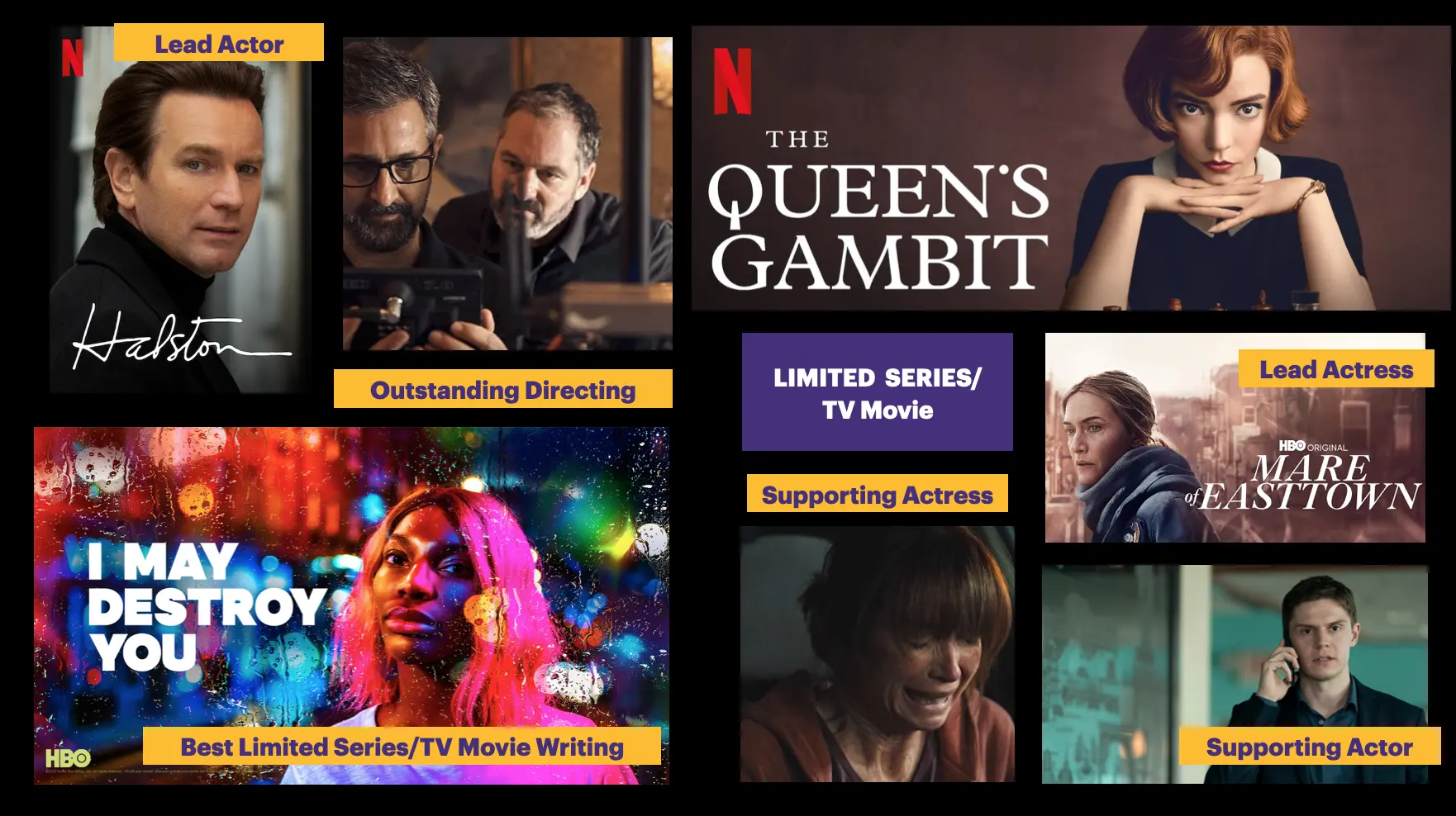 Other big names include Kate Winslet alongside supporting actor and actress Evan Peters and Julianne Nicholson for Mare Easton and Halston's lead actor Evan McGregor.
HBO's I May Destroy You was recognized for its superb plot and grabbed the Outstanding Directing Award.
Comedy Series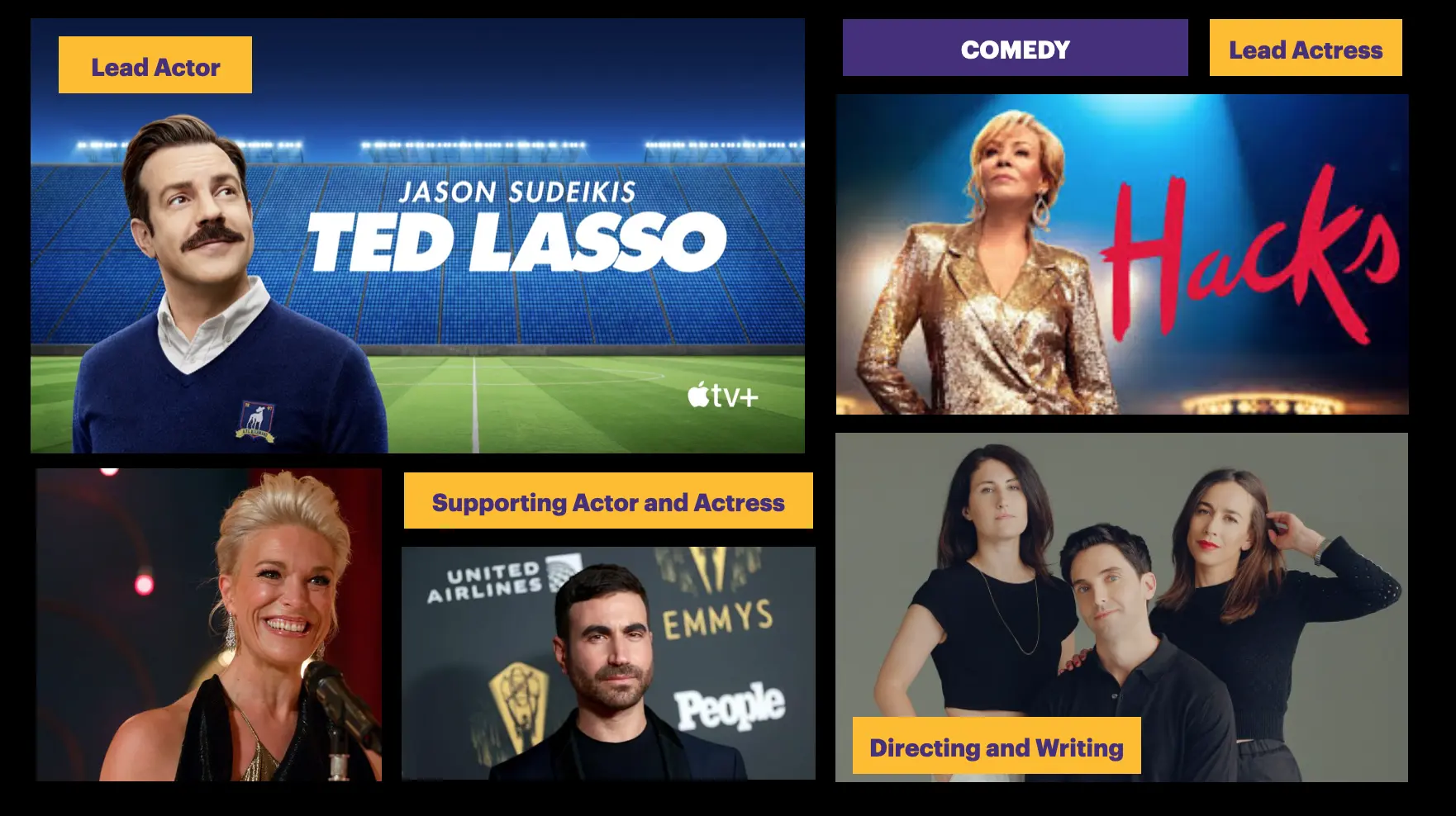 Ted Lasso emerged as the champion, surpassing Emily in Paris, thanks to lead actor Jason Sudeikis and supporting actor and actress Brett Goldstein and Hannah Waddingham.
Hack's Jean Smart won the Best Actress Award, while its director Lucia Aniello and co-writers Paul Downs and Jen Stasky were given the Outstanding Directing and Writing Award.
Other Categories
This year's Emmy Awards also included long-running competition series such as The Amazing Race and RuPaul's Drag Race.
As for the Variety Sketch Category, NBC's Saturday Night Life and Disney's Hamilton were spotted in the list too.
Predictions, anyone?
Although it is still way too early to tell, the competition is heating up fast.
From Netflix alone, the upcoming season of Stranger Things and Atypical are regarded as be strong nominees.
On the other side of the world, the British Academy Television Awards have also named The Witcher and Sex Education's latest season to match their competitors.
More Stories: Malaysia's Own Film 'Frontliner' Is Coming To Neflix On 30 September
Cover Images via Netflix and CelebrityLand
Author: Anna Wong
Proofreader: Sarah Yeoh