Netizens from Malaysia, Singapore and Southeast Asia region have united together to jest at National Geographic UK regarding a Facebook post with the caption indicating Gardens By The Bay is located in Singapore, Malaysia.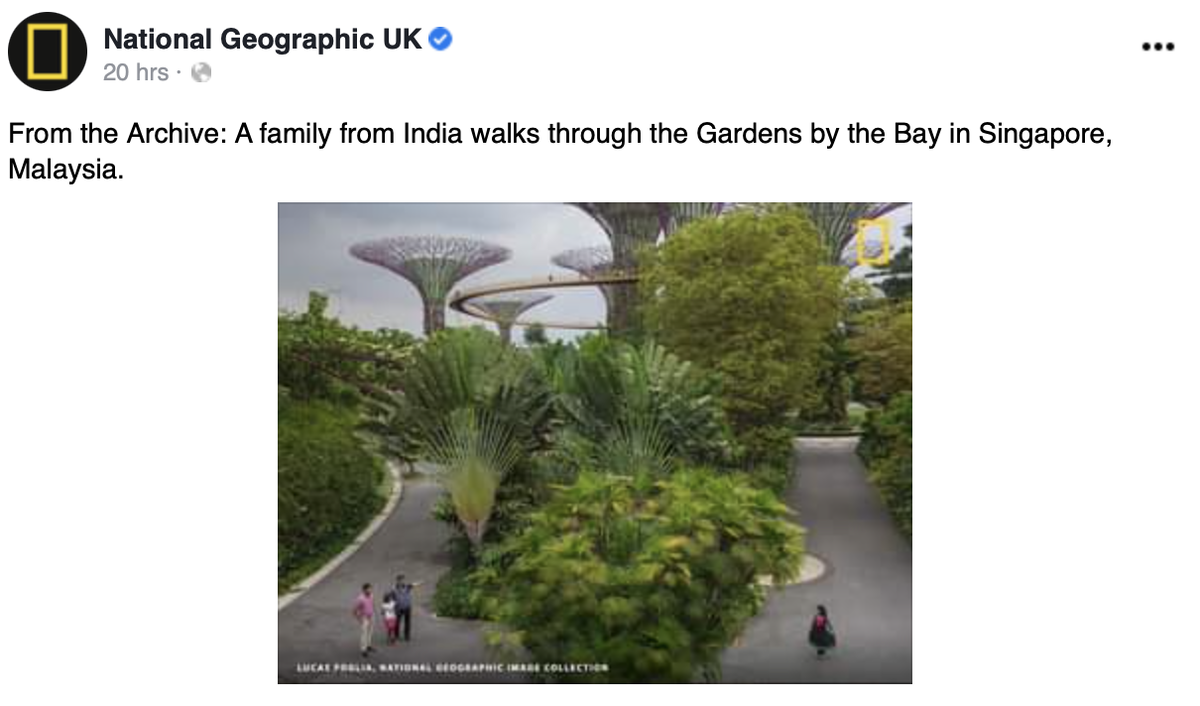 The post, which was published yesterday(27 Aug), features a scenery view of Gardens By The Bay, Singapore's globally prominent public park with a caption saying,
"From the Archive: A family from India walks through the Gardens by the Bay in Singapore, Malaysia."
Highly Mistaken
National Geographic UK claimed to be established by explorers for explorers, labeling themselves as "Inspiring the explorer in everyone."
"National Geographic ignites the explorer in all of us, getting you closer to the stories that matter and past the edge of what's possible through ground-breaking storytelling," they elaborated.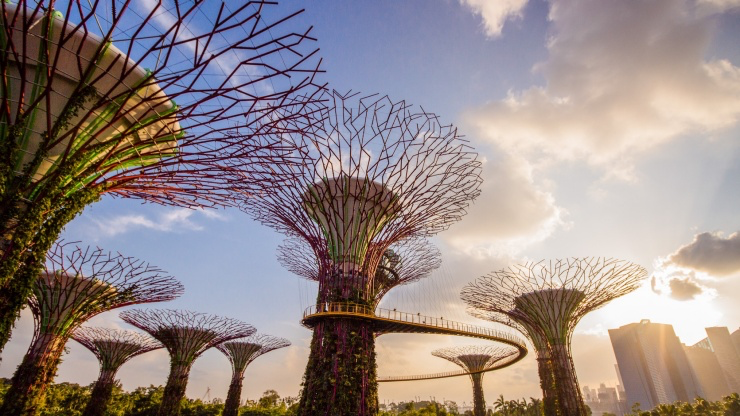 However, the caption is ironically mistaken with its geography as it indicates that Singapore is one of the states of Malaysia while particularly stating the nationality of the park visitors.
'Still in colonial times?'
The post has garnered more than 15,000 likes and 10,000 shares at the time of writing. Netizens from Malaysia and Singapore wittily and sarcastically left several responses to the post.
Most comments pointed out the act of the United Kingdom as a coloniser half a decade ago.
One of the earliest respondents is Tourism Malaysia, in which it replied: "Dear Sir/Madam, that is Singapore. This is Malaysia."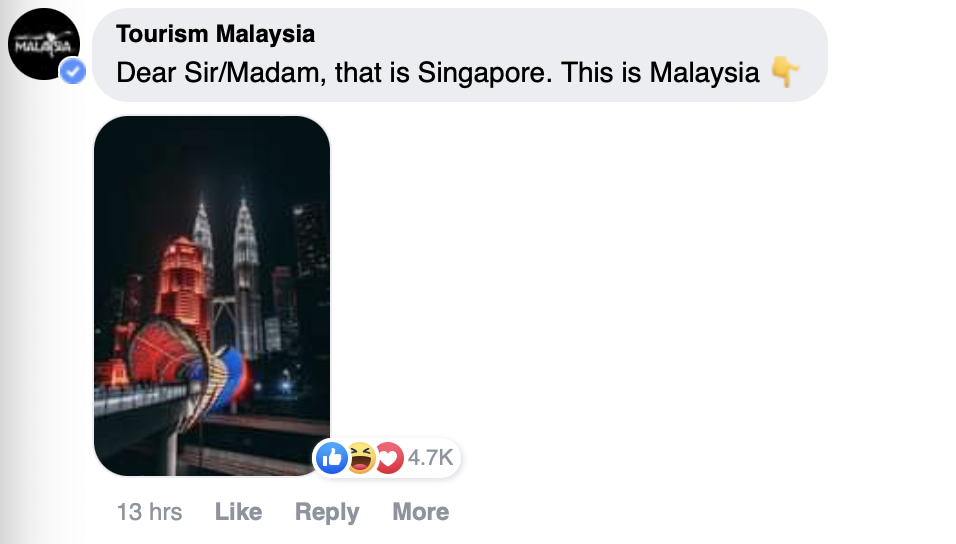 One of the biggest cinema chains in Malaysia also expressed its disapproval at the caption.

MGAG pointed out the caption was accurate if it was 50 years ago.

As one of them humorously mentioned about British museum.

Sabah state legislative member Phoong Jin Zhe gave a succinct history fact about the relation between Singapore and Malaysia.

Then, GSC creatively imitated the caption to promote their movie theatre in "Wakanda, Johor Bahru".

MGAG also joined by saying the Avengers Tower is in Malaysia.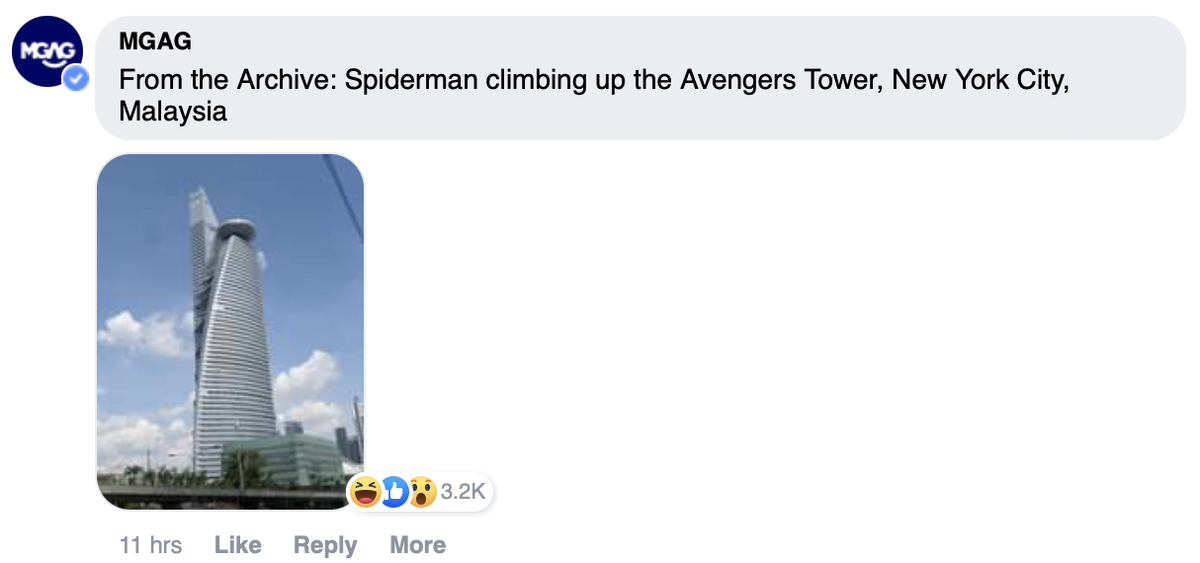 Cntent creator Epic Asian also jokingly commented that Burj Khalifa of Dubai located in Malaysia.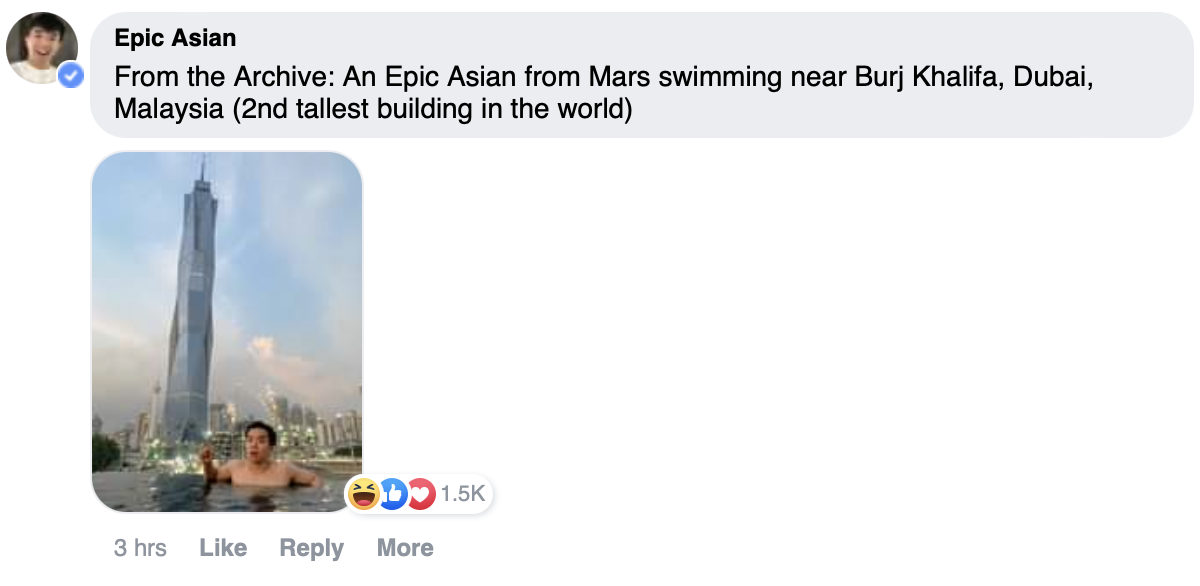 Another comment seemingly urged the British to return the artefacts they took from Egypt back then.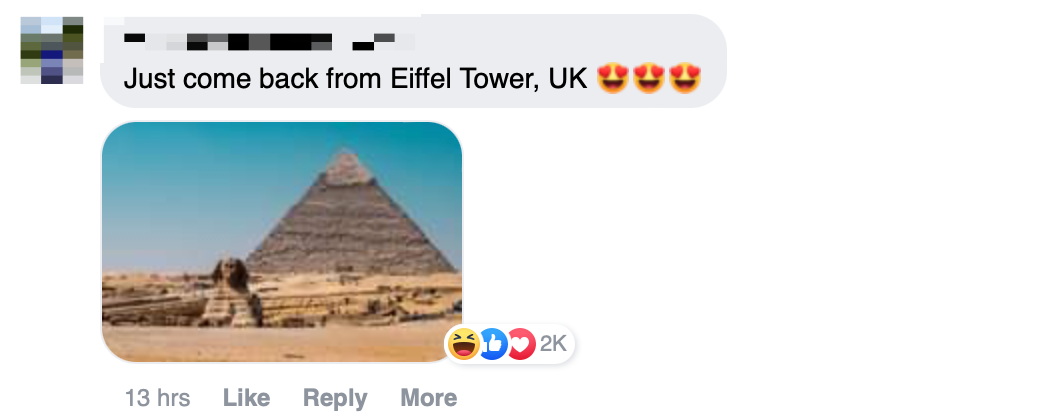 As one of the netizens pointed out 'its geographic not geography'.

Some of them also welcomed Singapore to be part of Malaysia again.

Another netizen questioned the caption and accused them are 'still in colonial times.

One of them also believed that the inaccurate caption was posted by interns of the page.

Read more:
---
It's unrelated to the article but here's our brand-new podcast – Talk Je Lah!
---
Editor: Sarah Yeoh