Generally, artists are more exposed to being treated like a million bucks. Many of us dream of being treated in such way. Yet, as we all know, there are possibilities where dreams turn into reality.
That's what happened to those who went to this roadside stall located in Shah Alam.
Can you believe that buying a Nasi Lemak wrapped in banana leaf, gives you an opportunity to feel like a true celebrity?
This hawker stall located behind Aeon Mall in Section 13, Shah Alam, has gone viral for treating the customers well by rolling out a red carpet, which allows the public to line up on it.
The owner who came up with this unique idea, Mohd Ali Jainneh, mentioned that it was just a simple thought that flashed to his mind, after witnessing a Laksa stall in Pahang, rolling out a black carpet.
"It looked so clean and eye-captivating, so I implemented the idea into my business as well, with a little twist to it and also conveying my gratitude and respect to my customers" the owner explained.
His simple initiative to appreciate his customers, is now worth it
After being interviewed by Mstar, the owner mentioned that the red carpet made many customers excited and never makes them feel as if they are waiting long.
Also known as, Ustaz Ali, his business was initially started 8 years ago, in Samarahan, Sarawak and now continued in Shah Alam.
His first stall was opened in Shah Alam, Section 18 and the second was just opened this week. Yet the red carpet idea was just executed few days ago.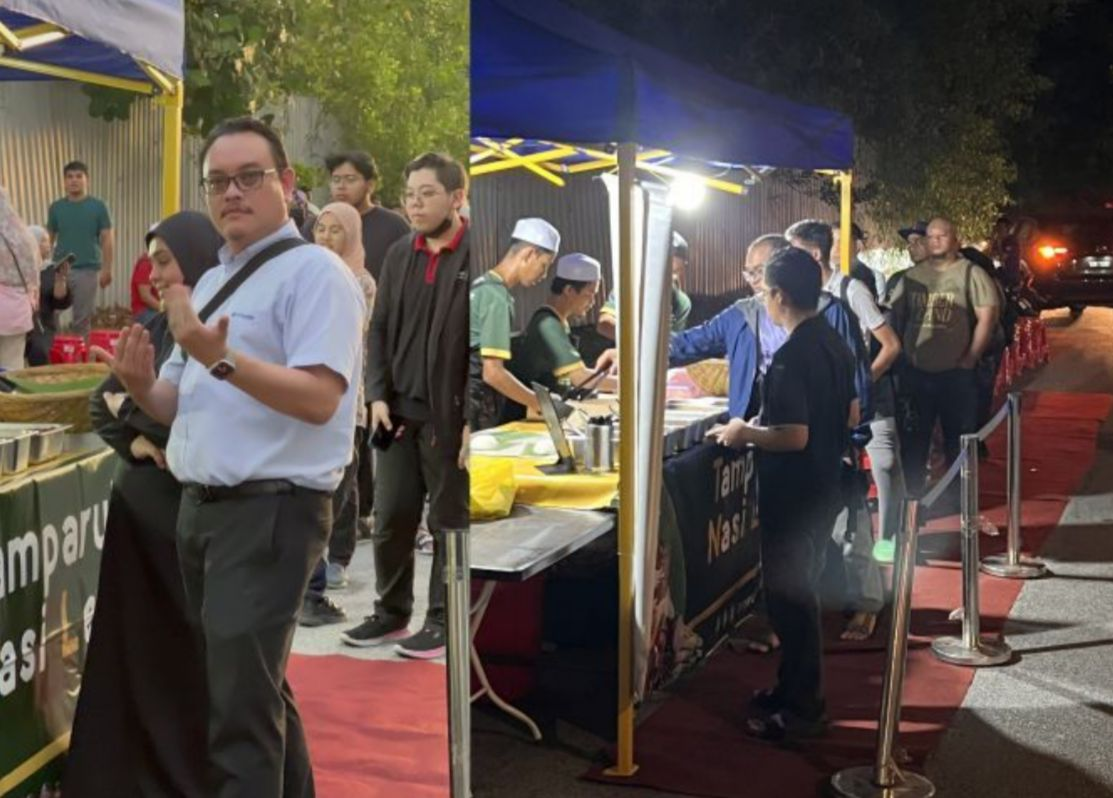 An experience to remember
"If red carpet is mentioned, only artists and influencers come to mind, yet now anyone can experience it by just buying a Nasi Lemak" he claimed.
6-meter long of carpet was rolled out to add cheer to the stall and turn it into something extraordinary.
The stall is opened from 7pm till 11pm every night, except on Sundays.
The 33-year-old mentioned that never in his life, he thought he would experience fame and also have a long queue infront of his stall, just to have taste of his creation.
Due to the overwhelming response by netizens, he had to purchase a 20 meter long red carpet for more customers' satisfaction.
Not only the red carpet, there's more
With this red carpet initiative, the drivers on the road are also aware of their surroundings and are more careful when they see the long queue.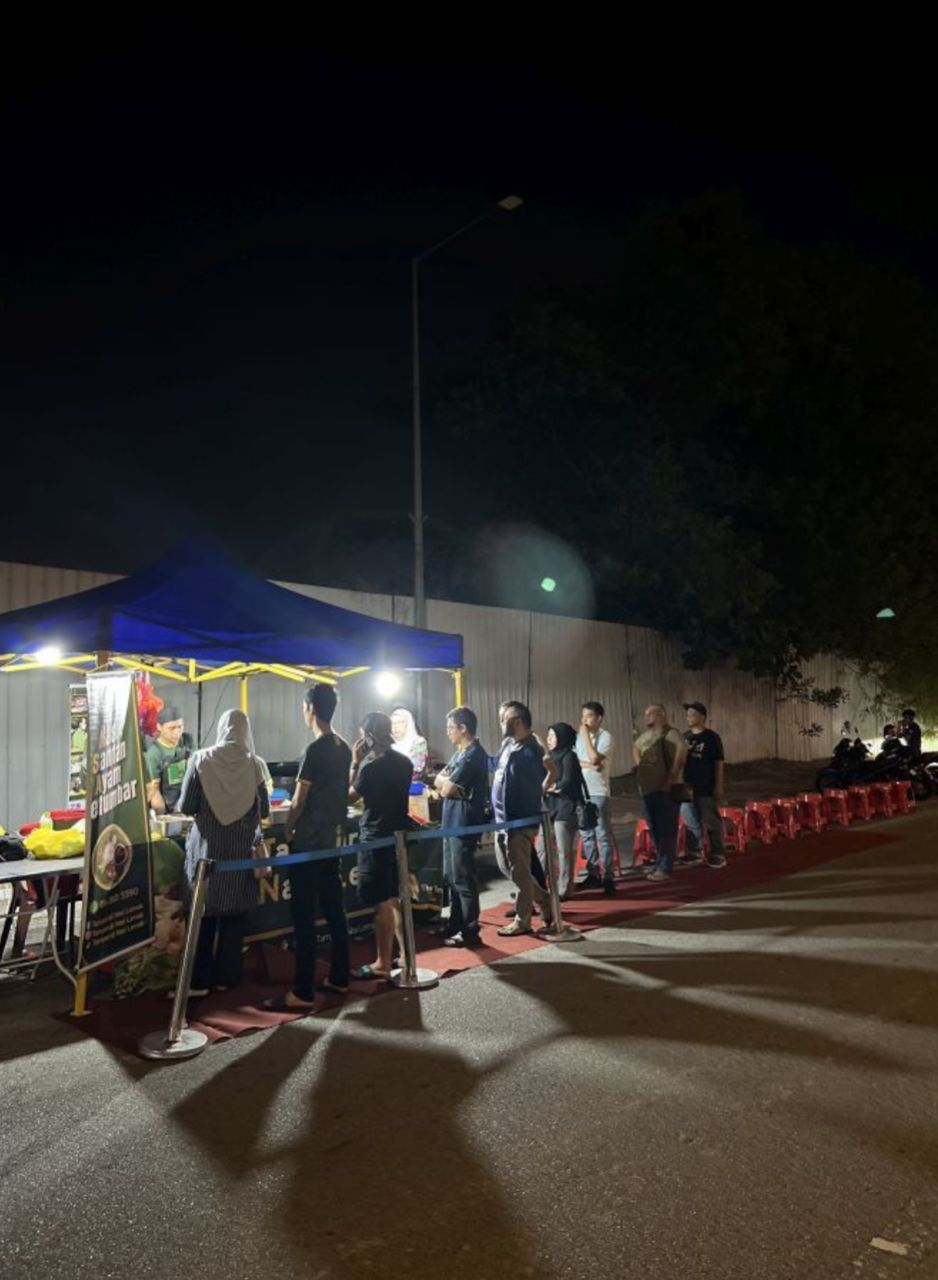 Not only the carpet, there are also stools for each one of them to sit, as they don't have to have experience knee pain from waiting hours and hours.
The owner also provides free drinks for his customers, allowing them to quench their thirst.
For disabled people (OKU), elderly and pregnant women, can easily purchase their nasi lemak by just ordering on WhatsApp beforehand.
Yet, for the others, the owner requested them to bear with him and be patient while ordering their nasi lemak.
READ MORE:
---
---
---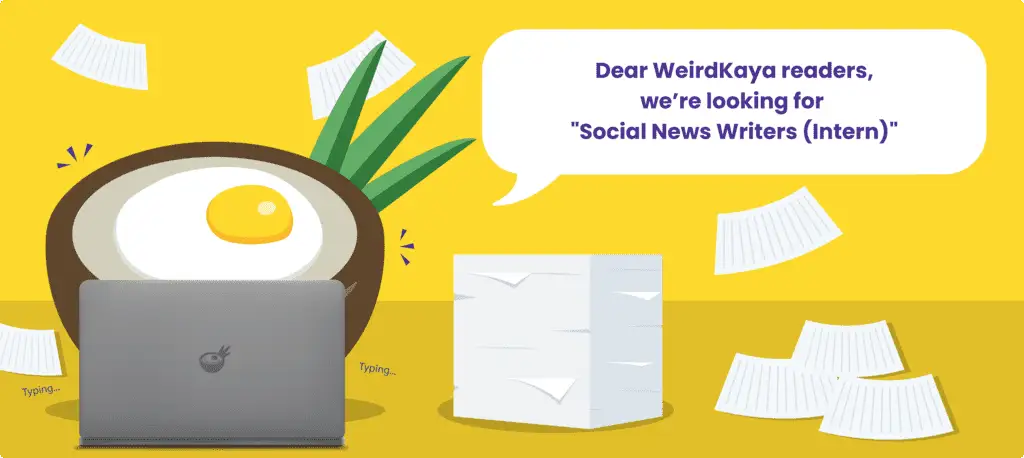 ---