Most would assume that the rich and famous are the happiest individuals on earth, but sometimes reality is uglier than what's being shown outside.
This was certainly the case for the woman behind the now-famous Akka Nasi Lemak stall, where it has seen hordes of customers lining up for hours after a video of the stall went viral.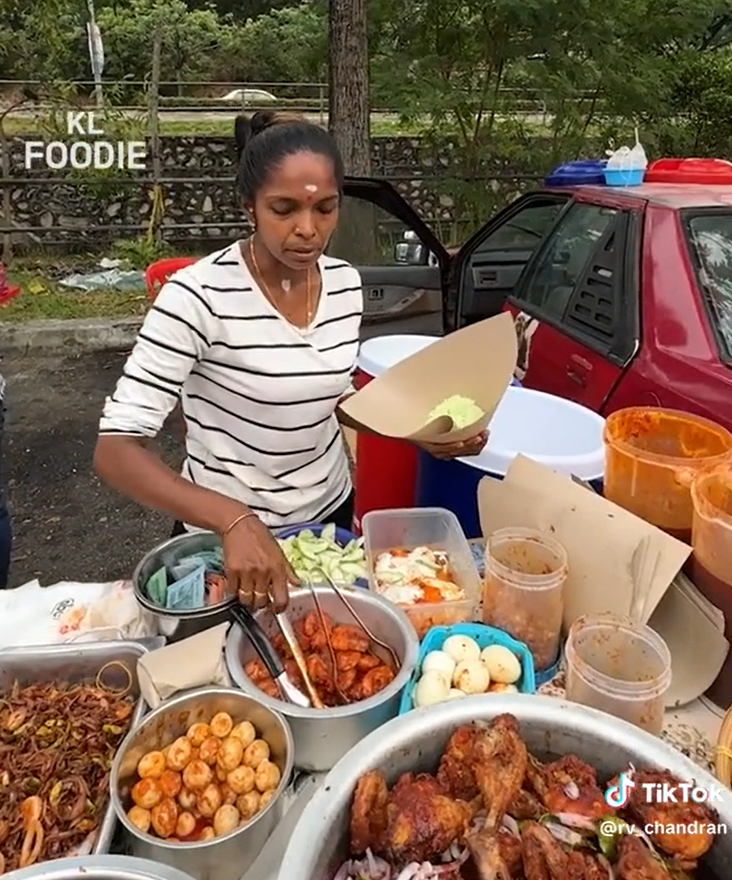 Suffers from weight loss
In a TikTok video posted by a user named @billioners_1111, Akka, whose real name is Sangeeta, can be seen breaking down in tears as she recounted the challenges she faced behind closed doors.
In the clip, Sangeeta revealed that she had been suffering from weight loss ever since her business exploded following the viral video as she couldn't handle the amount of customers with the little resources she had.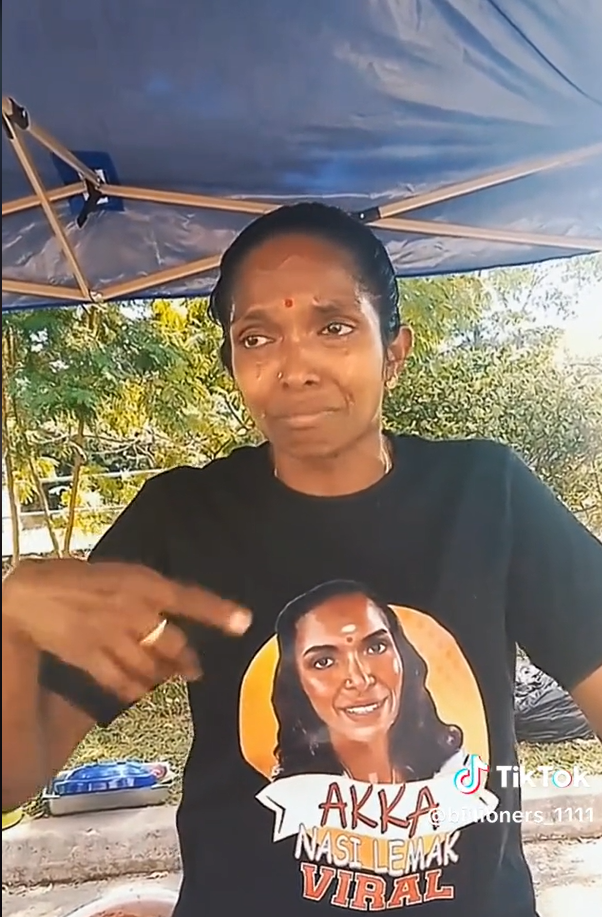 She also said that throughout her 13 years of business, the level of pressure only weighed all the more heavily on her and even revealed that she finds it hard to eat due to the fact that she cooks the same food everyday for more than 10 years, thus worsening her weight loss.
'I'm not happy'
Additionally, Sangeeta also dispelled rumours that she was living the high life following her newfound fame and success.
You can come to my rented place and see my living condition for yourself. I sleep in the same room with my 4 children and my house has close to no furniture.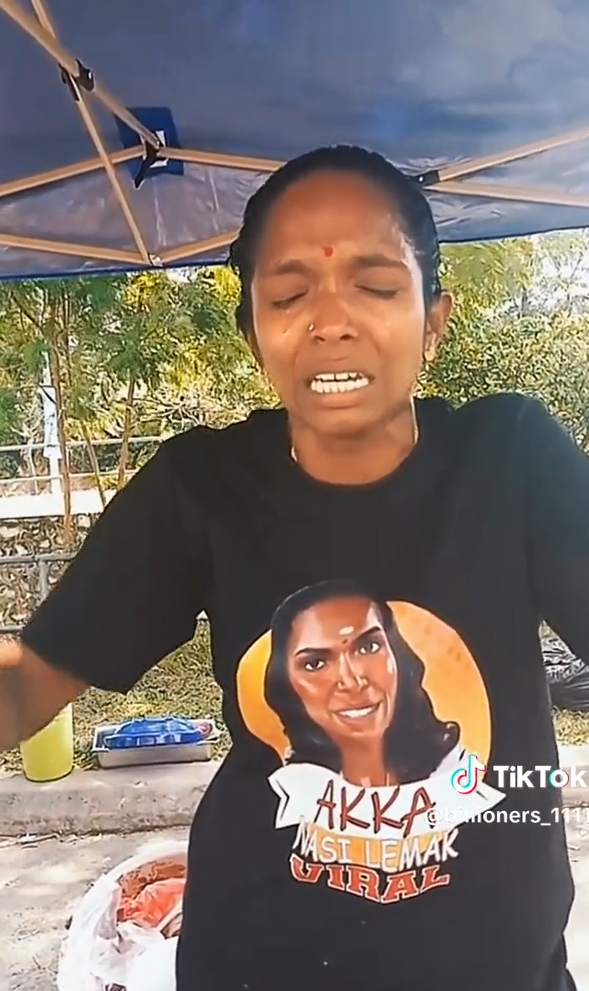 She also addressed those who spewed insults at her and her family, where she pleaded with them to leave her and her family alone so that they live their lives peacefully.
Netizens offer support
Despite the heartbreaking clip, netizens rushed out in droves to offer support to Sangeeta and urged her to carry on.
"Fighting Akka. Don't let them make you down."

"You don't need to explain to anyone…people will talk because it's free. No point worry(ing) about these people."

Watch the clip here:
We don't know what situation one is facing in private so always remember to be kind!
READ ALSO:
---
---