It seems that it's no longer safe to walk along the road in Malaysia as there have been recent instances of people getting randomly assaulted or harassed by unknown individuals.
A clip has surfaced on Twitter where it showed a naked foreign man assaulting a pedestrian in broad daylight, much to the terror of netizens.
Naked foreigner assaults man
In a 15-second video posted by @madaninetwork on Twitter, it showed the foreigner pulling at the leg of a man who had fallen on the road while a red shirt hung over his neck.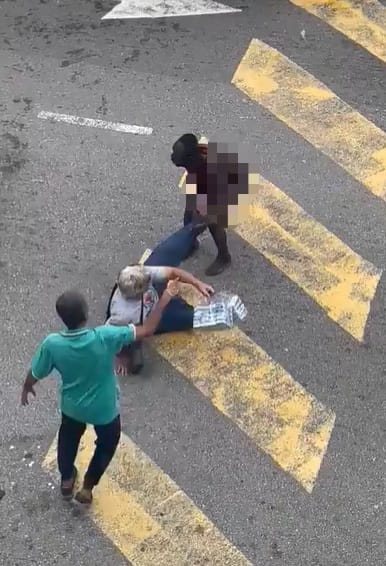 As the fallen man struggled to break free from the foreigner's grip, a passerby clad in a pink shirt and cap pushes the foreign man away.
This then led to a short chase, where the foreign man is seen running to a taxi and sprinting off while clutching to the red shirt.
Although the passerby tried to give chase, the foreign man proved to be too quick for him and eventually gave up.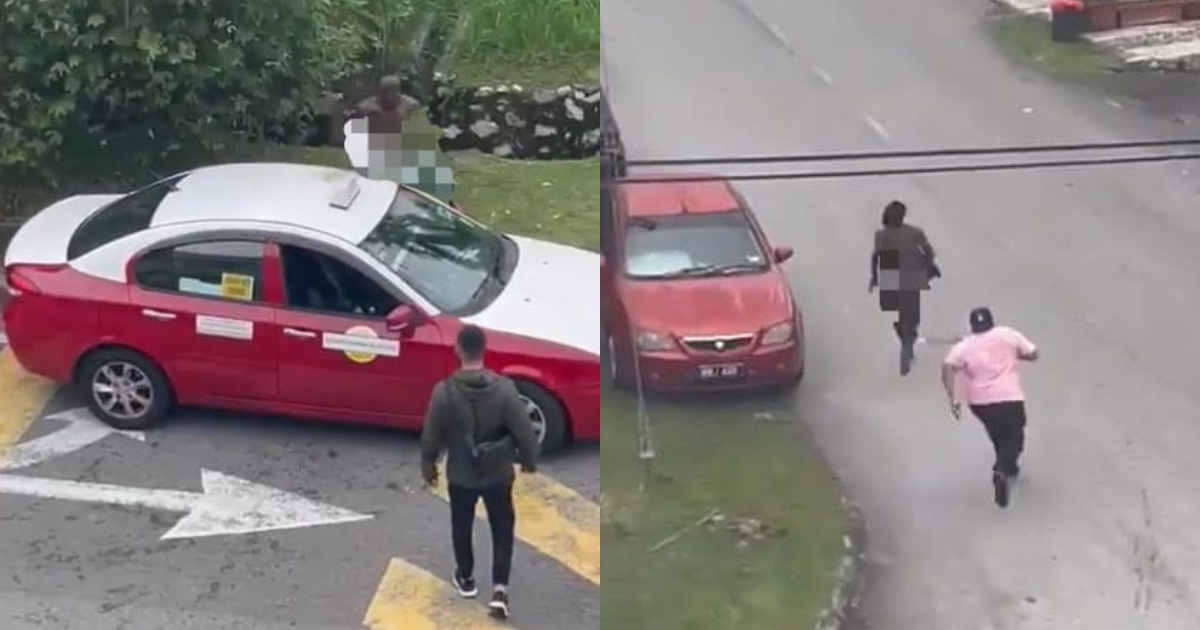 The incident is believed to have taken place at a housing area, but the exact location remains unknown.
Watch the clip here: (Viewer discretion is advised)
Apa ni ? Teknik Apa ni ? pic.twitter.com/HbLKBUjXnZ

— Madani Network (@madaninetwork_) August 9, 2023
We hope police will get to the bottom of this and catch the assailant soon!
Few weeks ago, a woman was left fearing for her life after a foreign man climbed onto her car bonnet and refused to get off:
---
---
---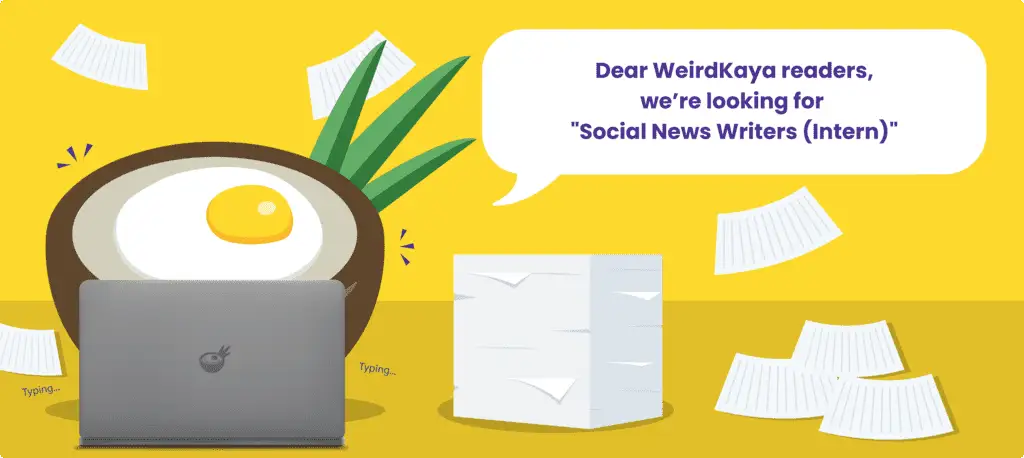 ---