Myvi is often called King of Highway or King of the Road in Malaysia. But this time, Myvi tries to take over the reign of Airplanes now.
The Myvi, a popular compact car in Malaysia, unexpectedly attempted to compete in speed with a commercial aircraft.
The video shared by Aderen Lim, it eventually caught everyone's attention and ignited a wave of enthusiasm on Facebook upon posted.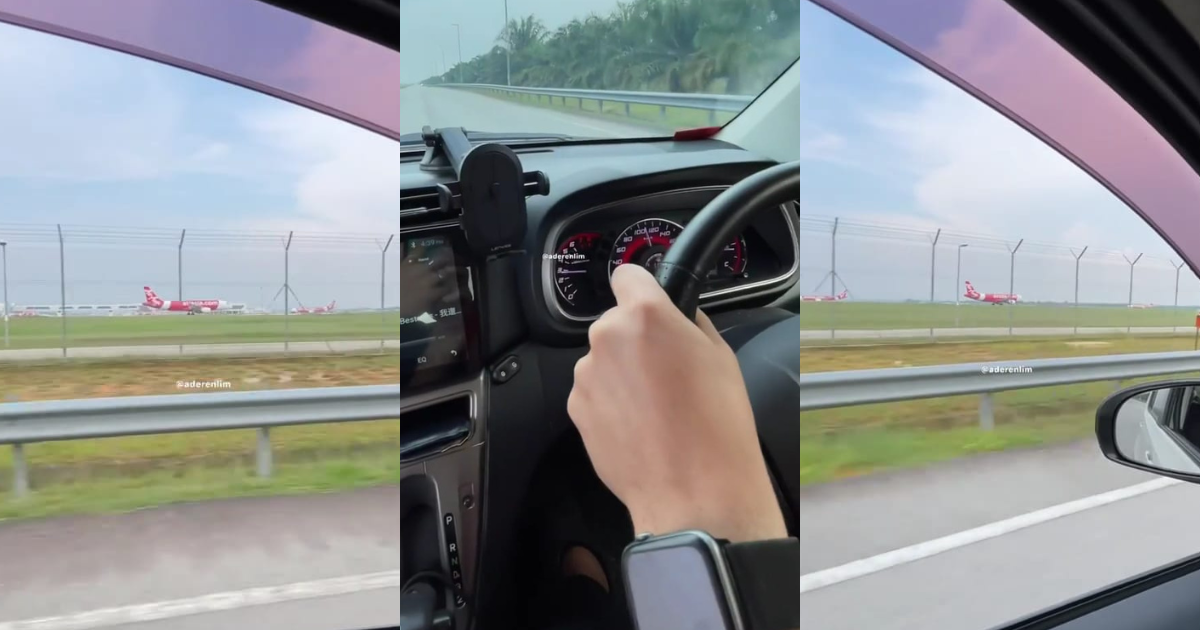 Myvi VS AirAsia
In the video, the Myvi is seen racing alongside the accelerating aircraft from a road adjacent to the runway.
As the car pushed its limits, the aircraft's engines roared louder, preparing for takeoff.
The Myvi tried its best, but once the plane's engines powered up, it couldn't keep up.
The person capturing the race on video seemed to be having a blast, playfully pushing the driver to hit the pedal harder.
However, the netizens were impressed and find it funny by this amusing video.





Check this out:
READ ALSO:
---
---