If there's one thing Malaysians can agree on, it's that Milo is the best drink ever created.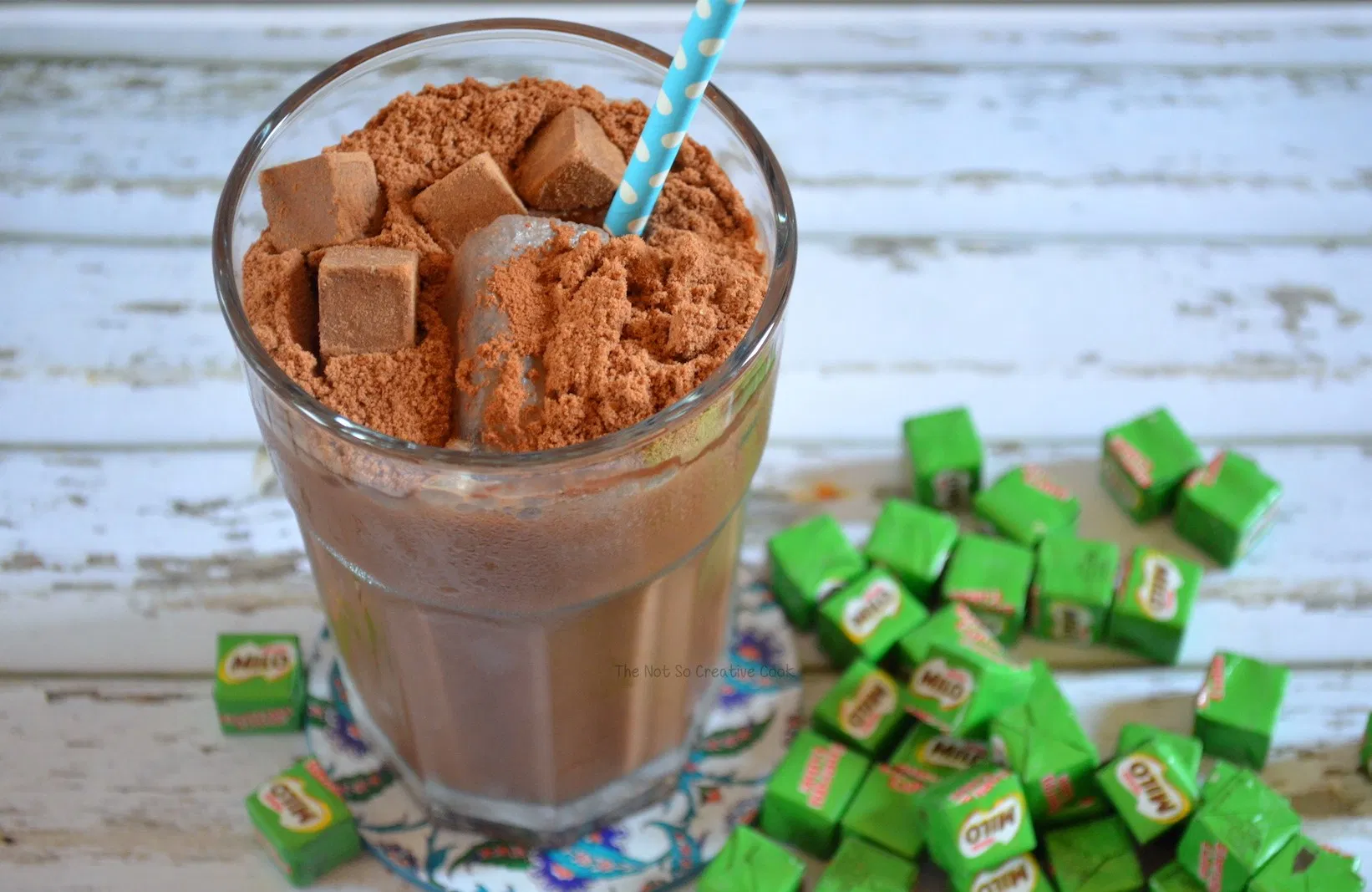 However, on the flip side, there's no denying that Malaysians have also been debating how it's supposed to be pronounced.
So…'my-lo' or 'mee-lo? Which one is correct?
Milo's BEO reveals answer
In a TikTok video by @chrismj_, he met up with Milo Malaysia's Business Executive Officer Ng Su Yen to get the answer to the hotly-debated question.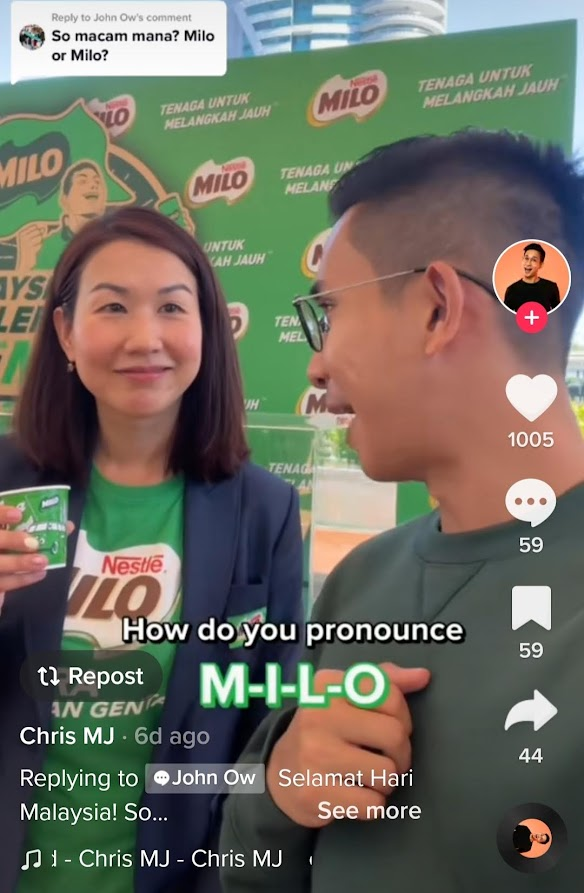 And the correct answer is….*drum roll* Milo is pronounced as "mai-lo", not "mee-lo"!
Don't believe us? Watch the video here:
Rejoicing and disbelief
In the comment section, there was plenty of mixed reactions from netizens, with some rejoicing over the fact that they had pronounced it correctly the entire time while others expressed disbelief.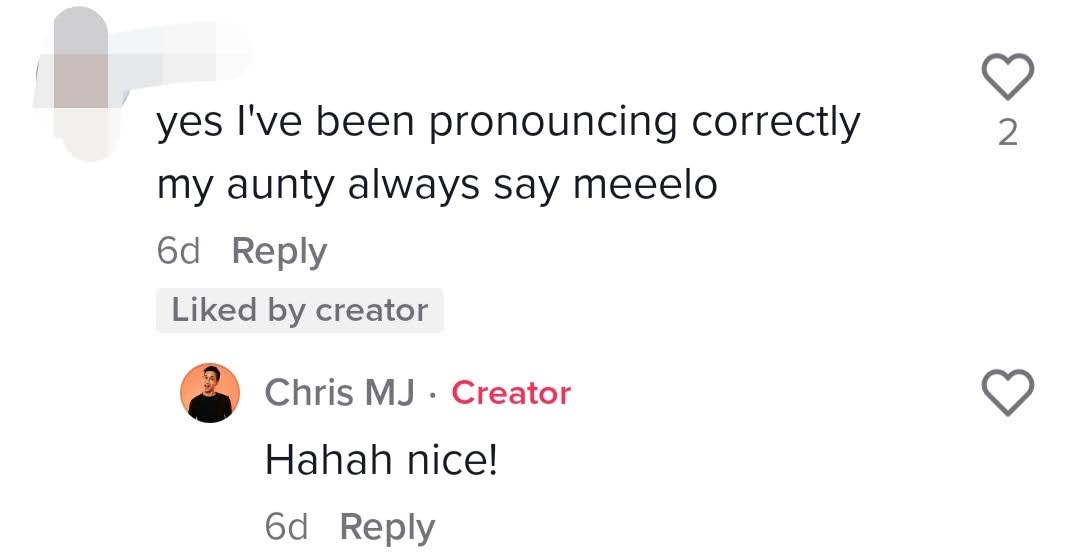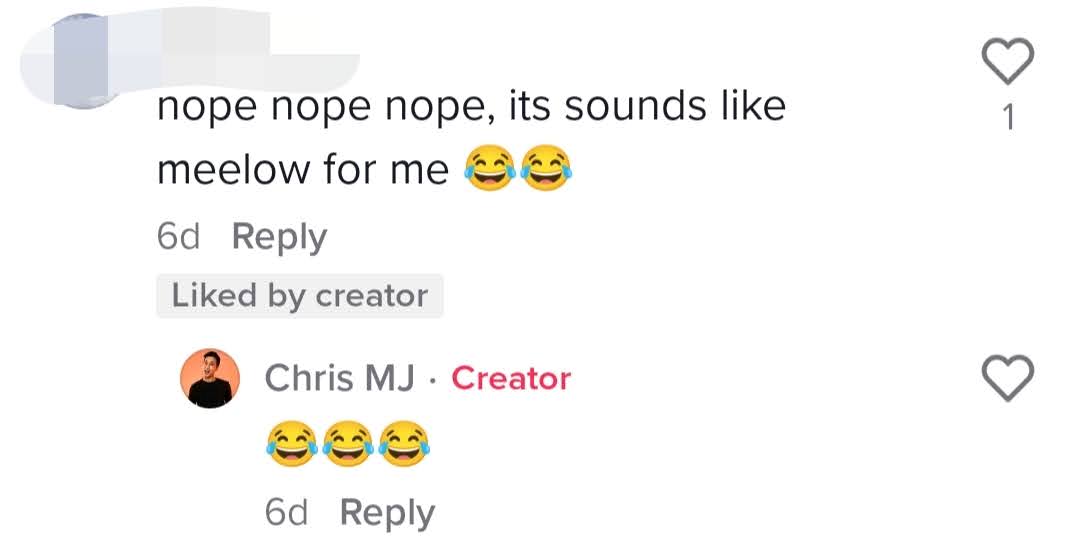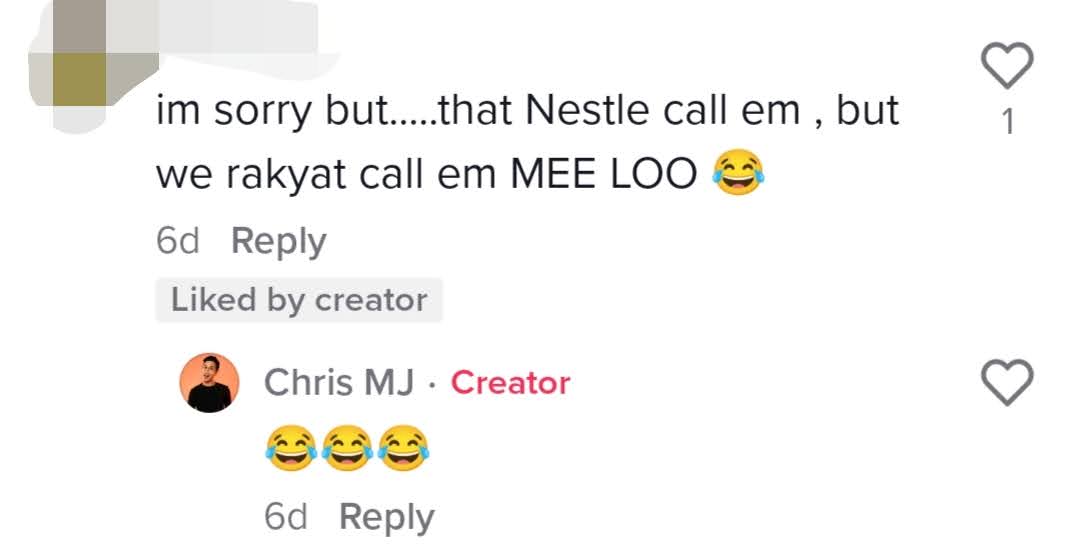 One even claimed that the difference between pronunciation depended on one's country of residence.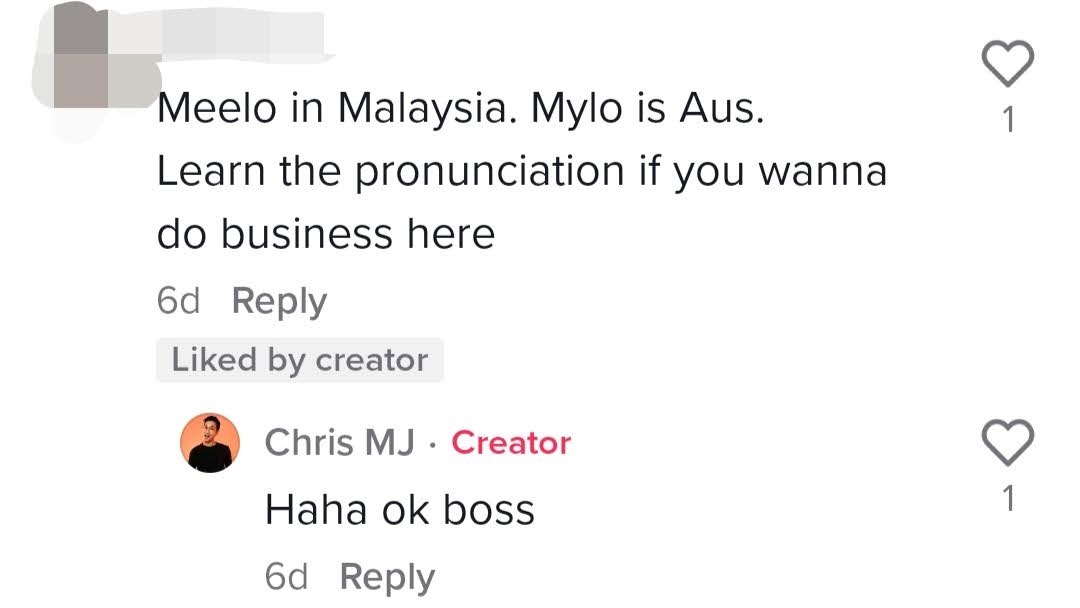 Contrary to popular belief, Milo was actually created in Australia by Thomas Mayne, an industrial chemist and inventor who was working at Nestlé at the time.
The chocolate malt drink has been popular among Malaysians for more than 50 years due to its sweetness, which is ideal for a nation known for having the greatest sweet tooth in Southeast Asia.
Malaysia currently ranks No.1 in the world when it comes to consuming Milo, with Singapore coming in second.
Did you get the pronunciation correctly? Let us know in the comment section below!
READ ALSO: