On a somber Friday, Malaysia bid farewell to its oldest elephant, Lokimala, who passed away peacefully at the age of 86 due to old age.
Lokimala had been a cherished member of the National Elephant Conservation Center (PKGK) in Kuala Gandah since her arrival from Assam, India, on June 22, 1974.
A lifetime of service to Malaysian Elephant Conservation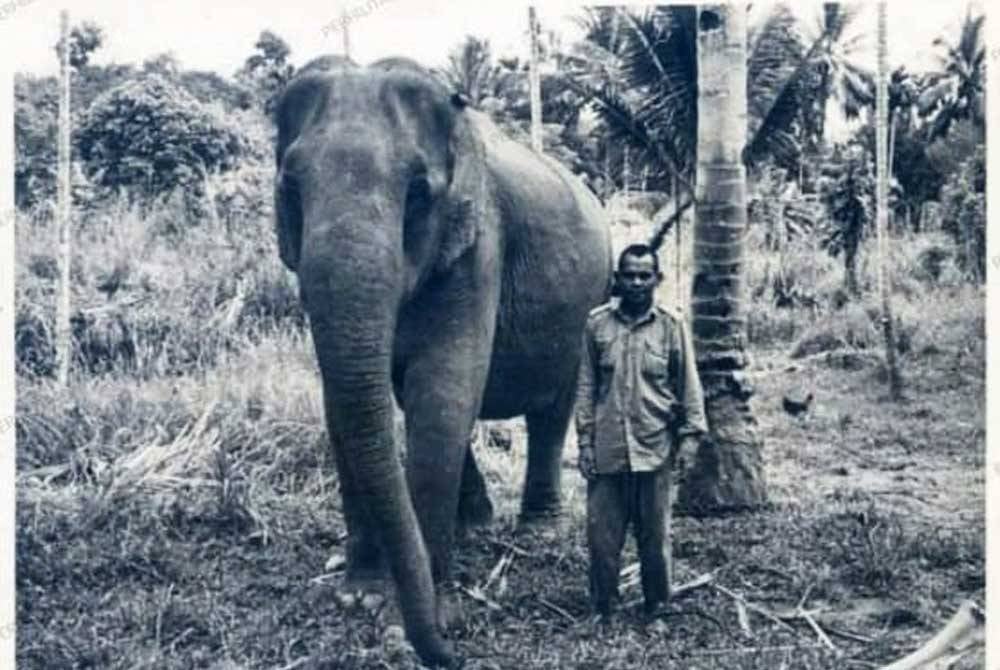 During her remarkable lifetime, she played a pivotal role in the relocation of more than 150 wild elephants across several states., reported Sinar Harian.
Her calm demeanor and ease of control made her an invaluable asset in these operations.
Head of PKGK Kuala Gandah, Che Ku Mohd Zamzuri Chik Wan Ab Rahman said throughout her stay in the country, Lokimala served with the Elephant Welfare Unit and the Elephant Management Unit.
According to him, Lokimala then joined the PKGK team as a tame elephant involved in the operation to relocate wild elephants caught in the Peninsula.
Lokimala was brought into this country along with three other elephants from India named Ganesh, Lal Bahadul, and Paul Bahadul to help with the capture and transfer of wild elephants by PKGK, Che Ku recalled.
Lokimala's duties extended beyond relocation; she also delighted tourists with her participation in show activities at PKGK.
The end of an era
In 2007, owing to her age and declining health, Lokimala was retired from active service. A dedicated PKGK staff member was assigned to take care of her, ensuring her daily needs, including feeding, hydration, medical attention, and the maintenance of her living area, were met.
Sadly, Lokimala's health deteriorated on Thursday, with her becoming unable to stand and her breathing slowing down.
"Lokimala's health level deteriorated on Thursday until she could not stand and her breathing became slower, then died at about 10.54am on Friday and was buried in the PKGK area on the same day after the autopsy.
According to Che Ku, Lokimala's lifespan of 86 years mirrored that of another famous elephant named 'Lin Wang,' who resided in the Taipei Zoo and held a Guinness World Record for longevity.
PKGK Kuala Gandah is now home to 26 other friendly elephants who continue the important work of elephant conservation.
Remembering Lokimala
One staff member, M Shujaei Aziz, who had the privilege of caring for Lokimala for over a year, expressed his sadness at her passing.
He described the female elephant as easy to manage and needs to provide food three times a day including fruits, banana tree root and several types of grass.
"The memories of taking care of Lokimala cannot be forgotten, PKGK Lanchang staff are also saddened by the loss of Lokimala who was loyal, pampered and easy to control when on duty," he added.
Lokimala arrived in Malaysia at the age of 37 and became the oldest elephant in PKGK. She was involved in important operations, including those in Merbau Berdarah, Selangor, and Operation Tasik Kenyir, leaving a lasting legacy in Malaysian elephant conservation.
READ ALSO:
---

---