A TikTok video showing several motorists trying to save a ginger-coloured kitten, popularly known as an oyen, at a traffic light at Taman Melati has recently gone viral.
In the 17-second clip posted by @smolsosmoll yesterday, it showed the men, mostly delivery riders, trying their best to catch the kitten before the traffic light turned green.
However, it proved to be a little too agile and quick for them as it kept running away from their grasp.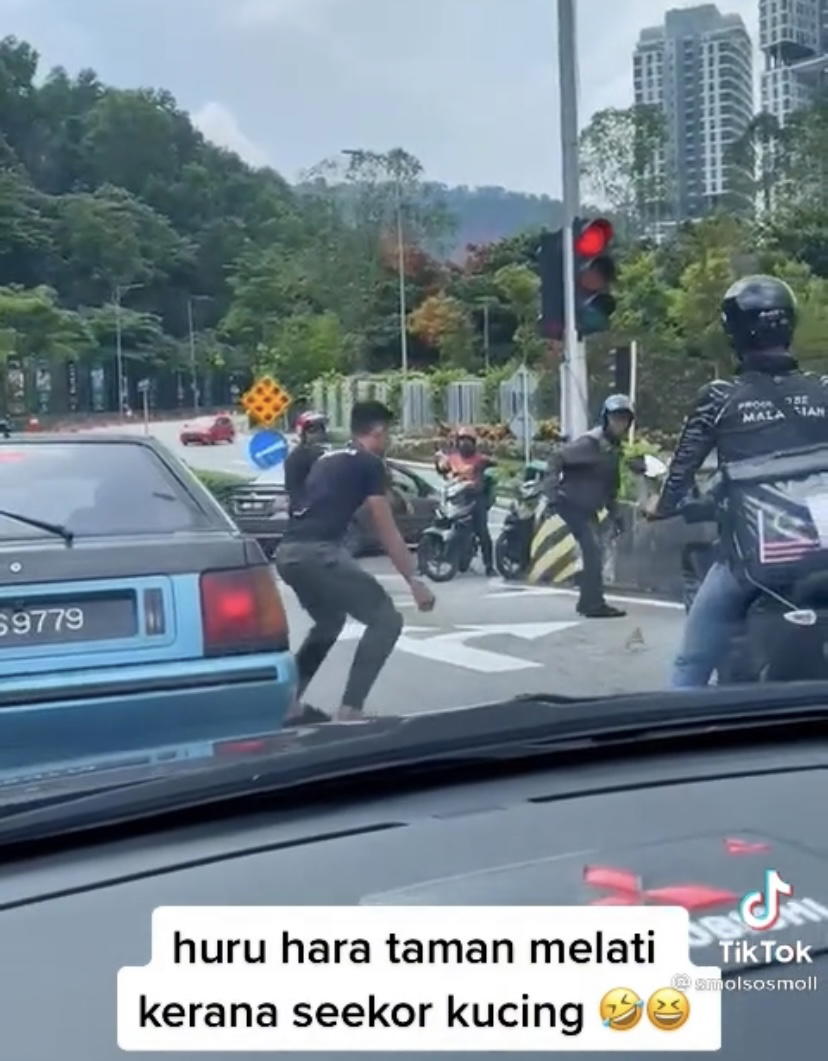 The OP could also be heard giggling uncontrollably as she filmed the men doing their best to capture the kitten and bring it to safety.
Watch the video here:
'Oyens known to be troublemakers'
The post has since garnered over 860,000 views and more than 96,000 likes at the time of writing, with many netizens expressing amusement over how the men attempted to rescue the kitten.
They also added that it was no surprise that an oyen was the cause for the chaos.
"Oyens are known worldwide to be troublemakers."

"I can tell that it must be an oyen as only they will create such problems."

Read also:
---
---
Cover image via TikTok/ @smolsosmoll