A man believed to be a sailor has earned praise online after a video showed him jumping into the sea to rescue a cat which was stranded on a ship's bow.
The TikTok video uploaded by @sailormilo on July 16 has garnered 1.5 million views thus far.
Brings cat back to shore
The video started off with the man grasping onto a rope before plunging into the sea. After getting his head above water, he began to swim to towards the cat, which was clinging to the ship's bow for dear life.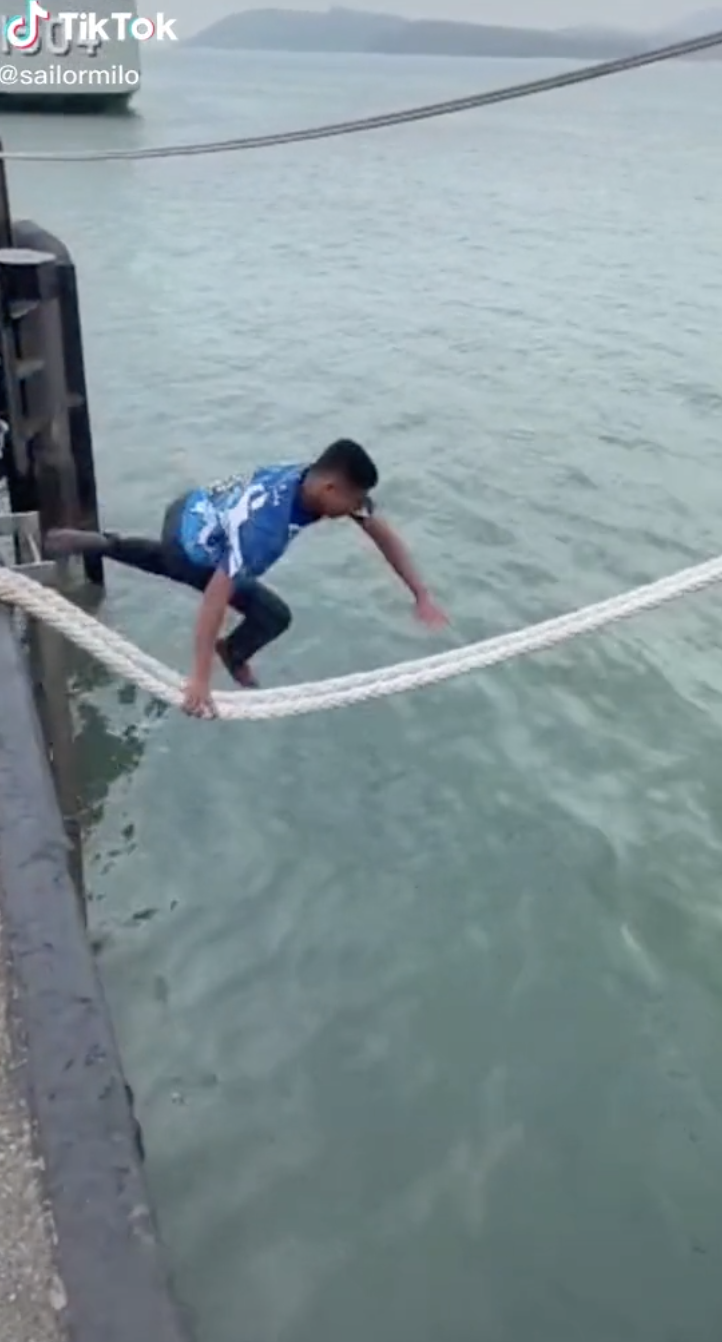 After firmly holding the cat with his left hand, the man swam back to the other side while making sure that its head was above the water's surface.
Upon reaching the other side, the man then hands the cat over to his colleague, bringing the rescue operation to a close.
Watch the video here:
Praised for kind act
Many netizens were touched by the man's heroics and thanked him for saving the feline's life.
"May God bless you in this life and for eternity. Thank you so much bro."
"Thank you brother. I thank you for your care and attention on the cat's behalf. May God bless you."
On Reddit, some believed that the man and his colleagues were sailors from the Royal Malaysian Navy base in Lumut, Perak.

They also praised the man for his swimming skills.

Read more:
---
It's unrelated to the article but here's our brand-new podcast – Talk Je Lah!
---
Cover image via TikTok/sailormilo
Editor: Sarah Yeoh