Women, Family and Community Development Minister Datuk Seri Rina Harun is now on the receiving end of brickbats from netizens following a TikTok video which allegedly degraded women.
'Most women tend to be late'
The 40-second video, which was first uploaded to Rina's TikTok account and subsequently deleted, showed actor Rosyam Nor apparently promoting an event for the ministry.
However, he begins by saying that most women tend to be tardy and late in waking up.
To top it off, he even tried to push his own sense of humour by 'threatening' violence against women who wanted to meet him.
Whoever that wants to come tomorrow just come. 9am. If you see me, I want to 'belasah' (bash) your head to wake you up.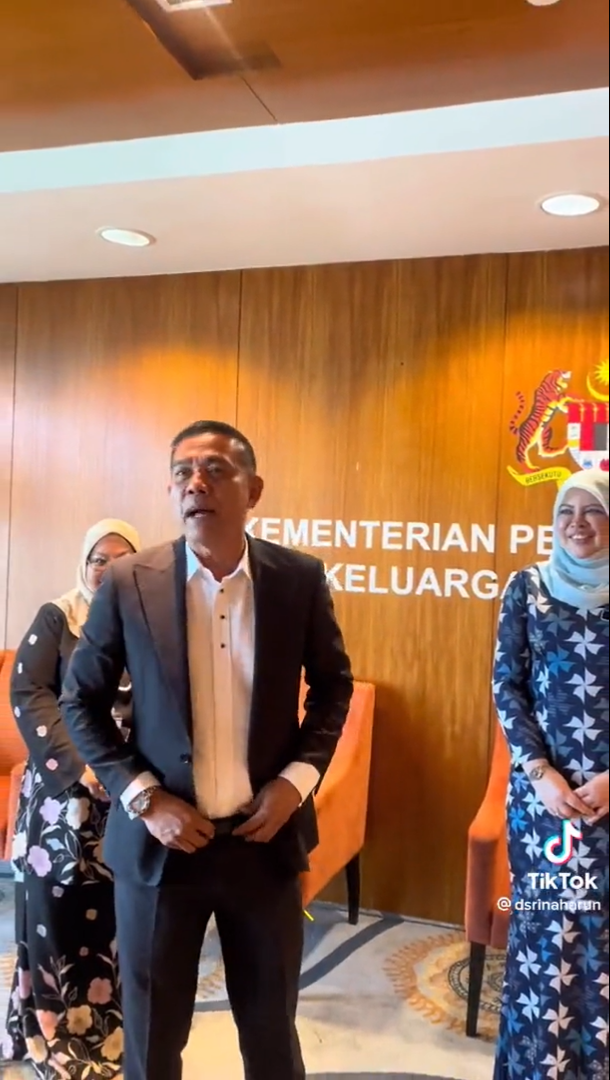 All throughout the clip, Rina can be seen standing in the background with a huge smile on her face, seemingly unbothered by Rosyam's remarks.
Watch the video here:
Apa ni? 👀 pic.twitter.com/12Yu5OJSw4

— POLITICO 🇲🇾 (@PoliticoMy) September 13, 2022
Roundly condemned by netizens
The video has since invited an outpouring of rage from netizens, who slammed it as "cringy" and "disgusting".
"Glamour-crazy minister. Doesn't do a single piece of work. Disgusting video."

"Crazy ministry. Publicity-crazy. Third-class mentality. How is the country going to develop? Do you see the ministries in other countries in Europe, UK, Canada, Australia, New Zealand doing such stupid things?"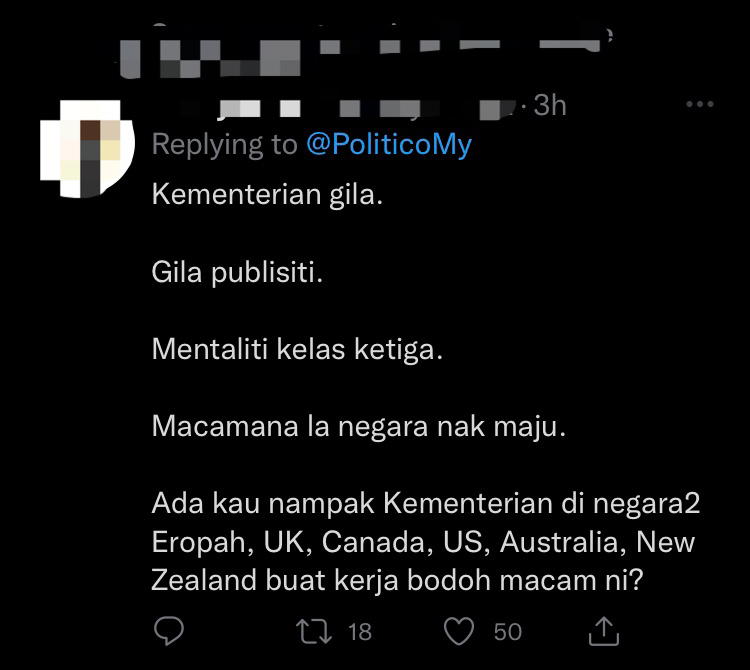 Hannah Yeoh: 'Rina Harun must be sacked'
As for Rina Harun's predecessor, Hannah Yeoh called for her sacking by the government for embarrassing the ministry with "cheap publicity".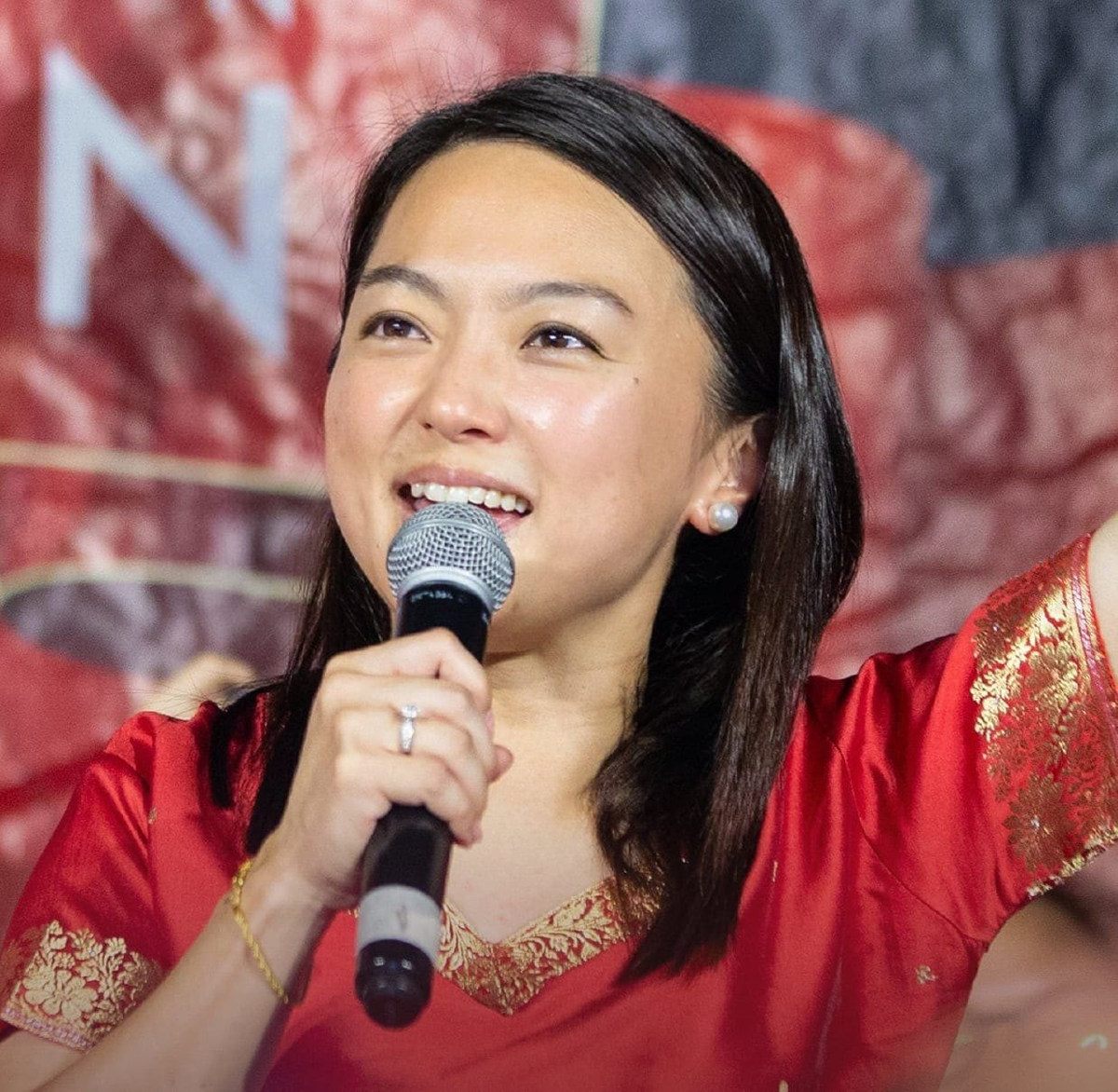 She also questioned how the misogynic script was approved by Rina and the ministry to go live on air.
"If Prime Minister Ismail Sabri Yaakob is serious about Keluarga Malaysia, he should fire such a minister who belittles women.
The ministry has been a joke for the past three years. It saddens me to see the personnel, agencies under the ministry as well as its target groups used like this.
The Segambut MP also said that it was time for Rina to "wake up" after enjoying a three-year probation period.
Read her statement here:
What were your thoughts about the video? Let us know in the comments!
Read also:
---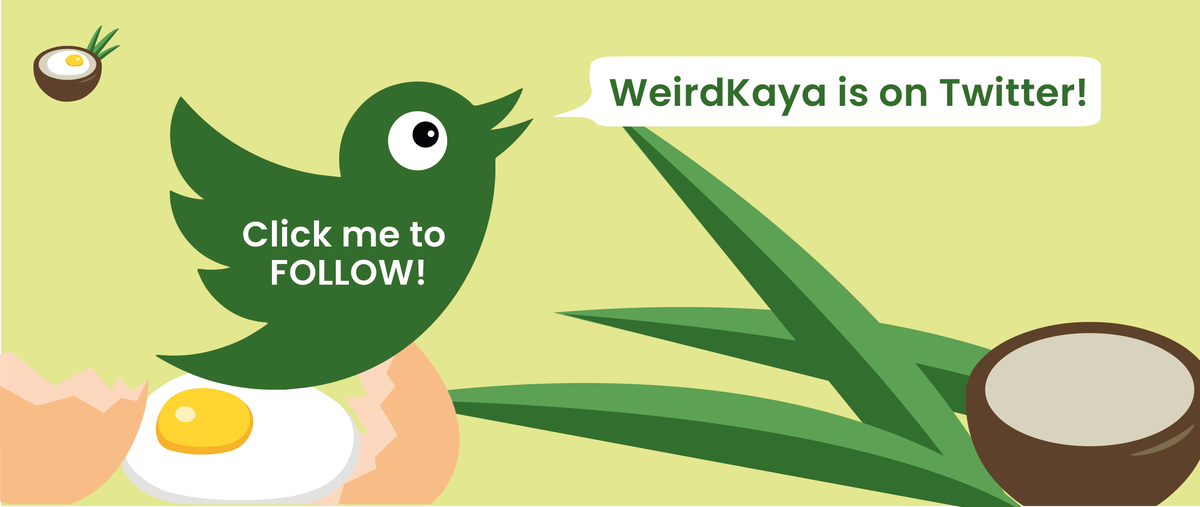 ---