KUALA LUMPUR – What meant to be a show of solidarity with the victims of the floods which devastated the nation last week quickly turned into a PR nightmare for Women, Family and Community Development minister Datuk Seri Rina Harun.
The minister became the talk of the town after a video of her cleaning the spotless floor of a flood relief centre (PPS) in SK Salak, Salak Tinggi went viral on Twitter.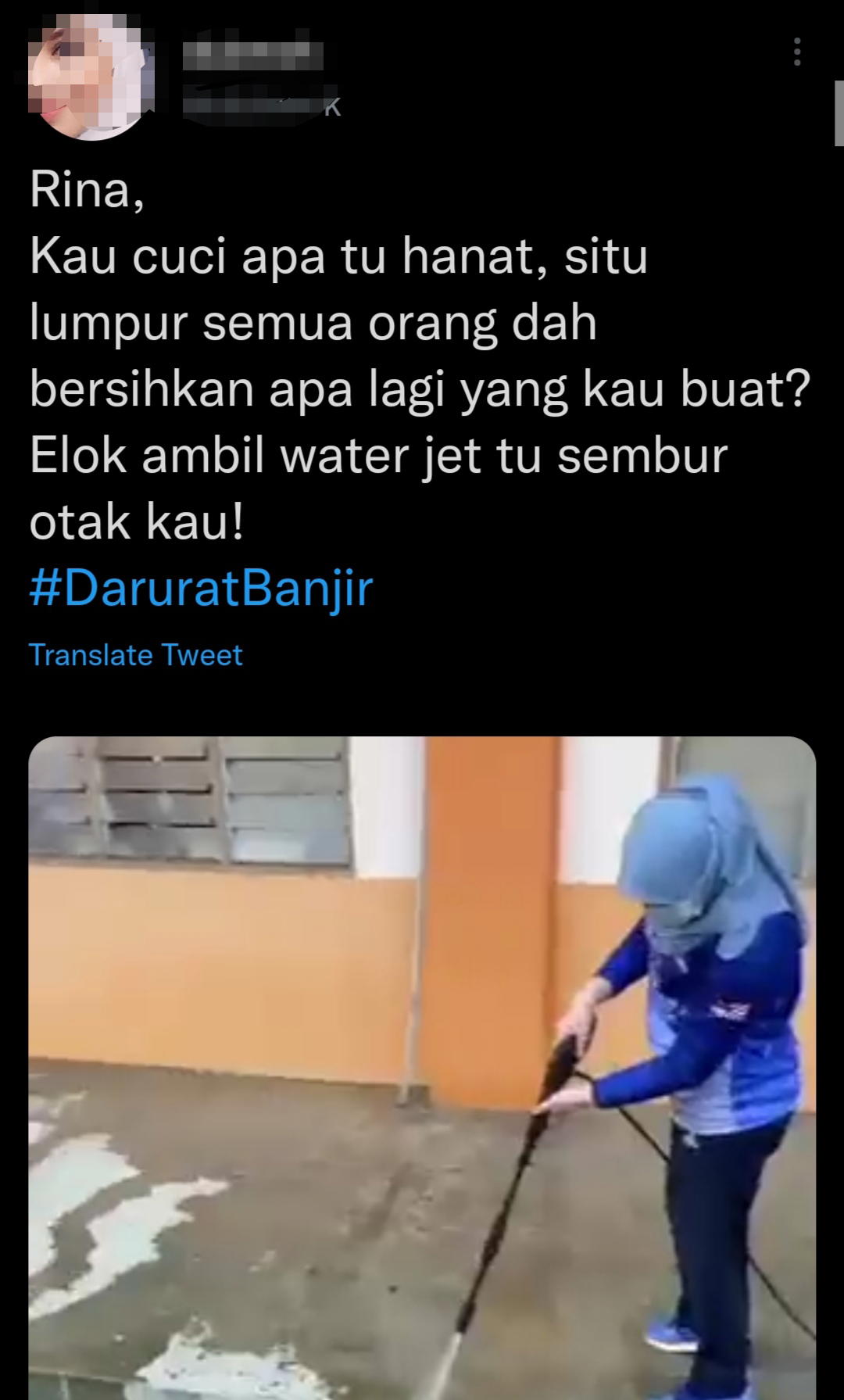 In the tweet, the netizen sarcastically asked Rina what exactly was she using the water jet for.
What are you washing? Others have cleaned the place, what else are you trying to clean? It's best if you used the water jet to spray water at your brain instead!
All for the gram?
Throughout the 13-second video, Rina was also seen flanked by a team of photographers snapping away as she diligently went about her cleaning duties.
However, this failed to impress Malaysians, who accused her of merely "acting" for the camera while some joked of how it reminded them of their high school days while attending Moral and Civic Studies classes.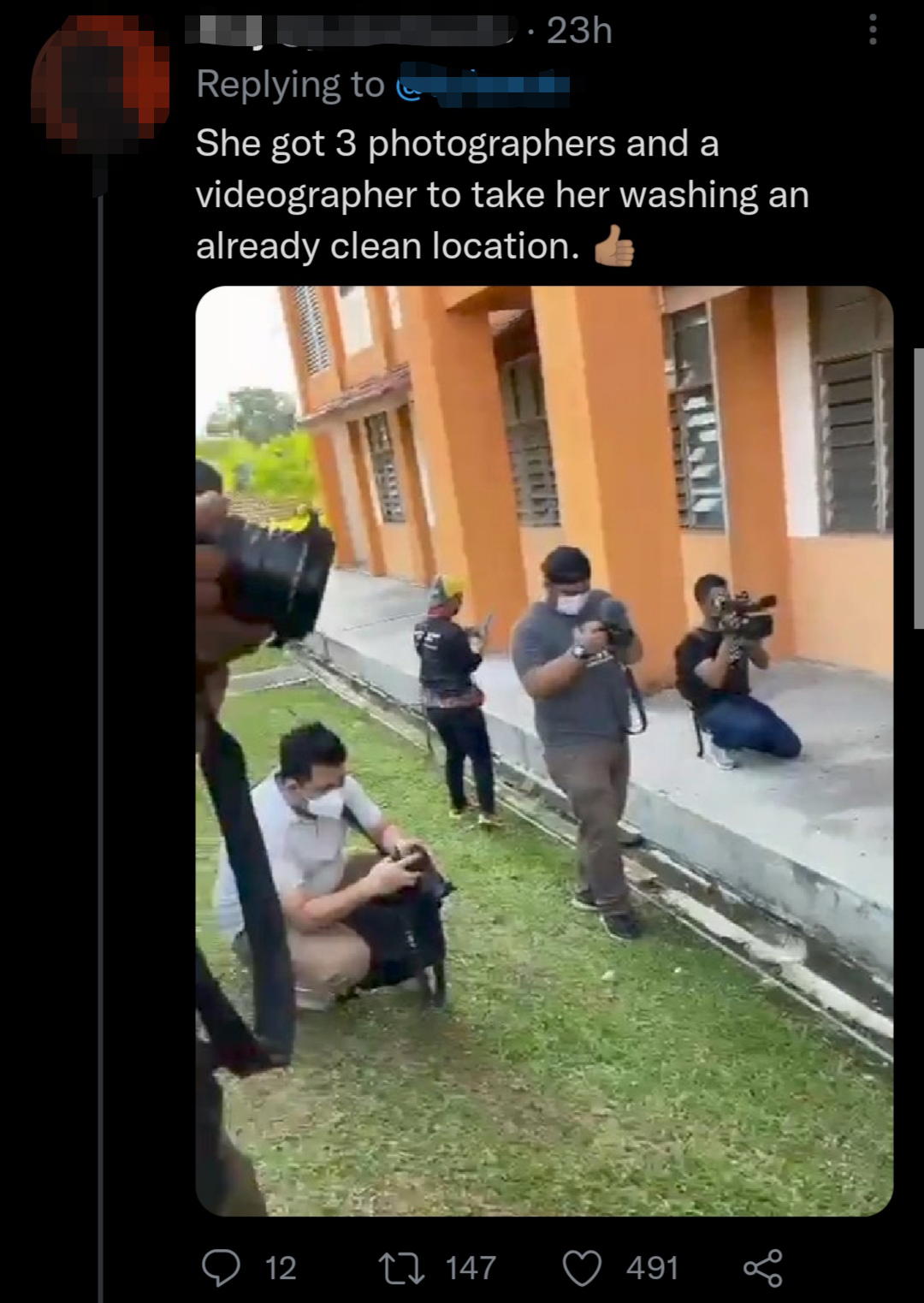 Rina was also repeatedly scorned by netizens throughout the Twitter thread, who said that she should clean the homes of victims inundated with mud instead of a spotless PPS.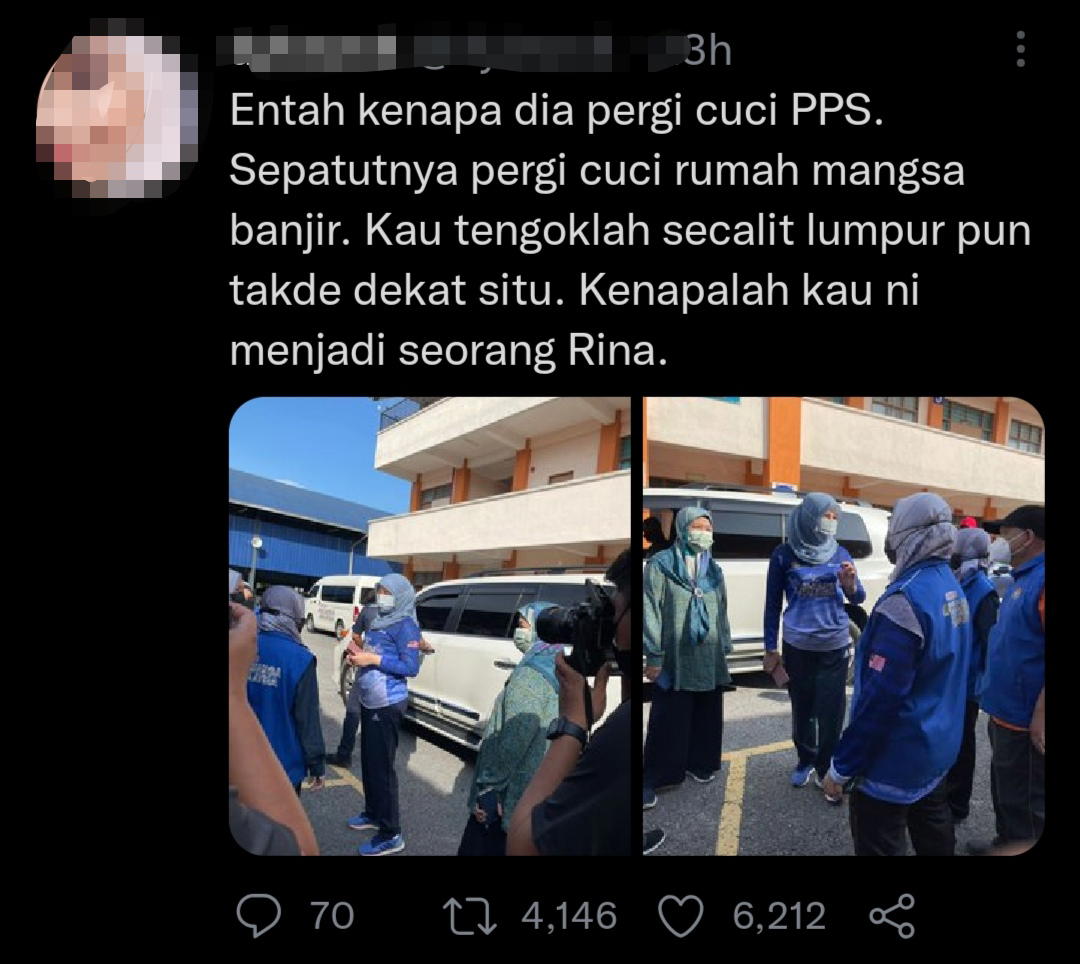 Some even took the opportunity to thank the netizen who had uploaded the video exposing what was going behind the scenes for all Malaysians to see.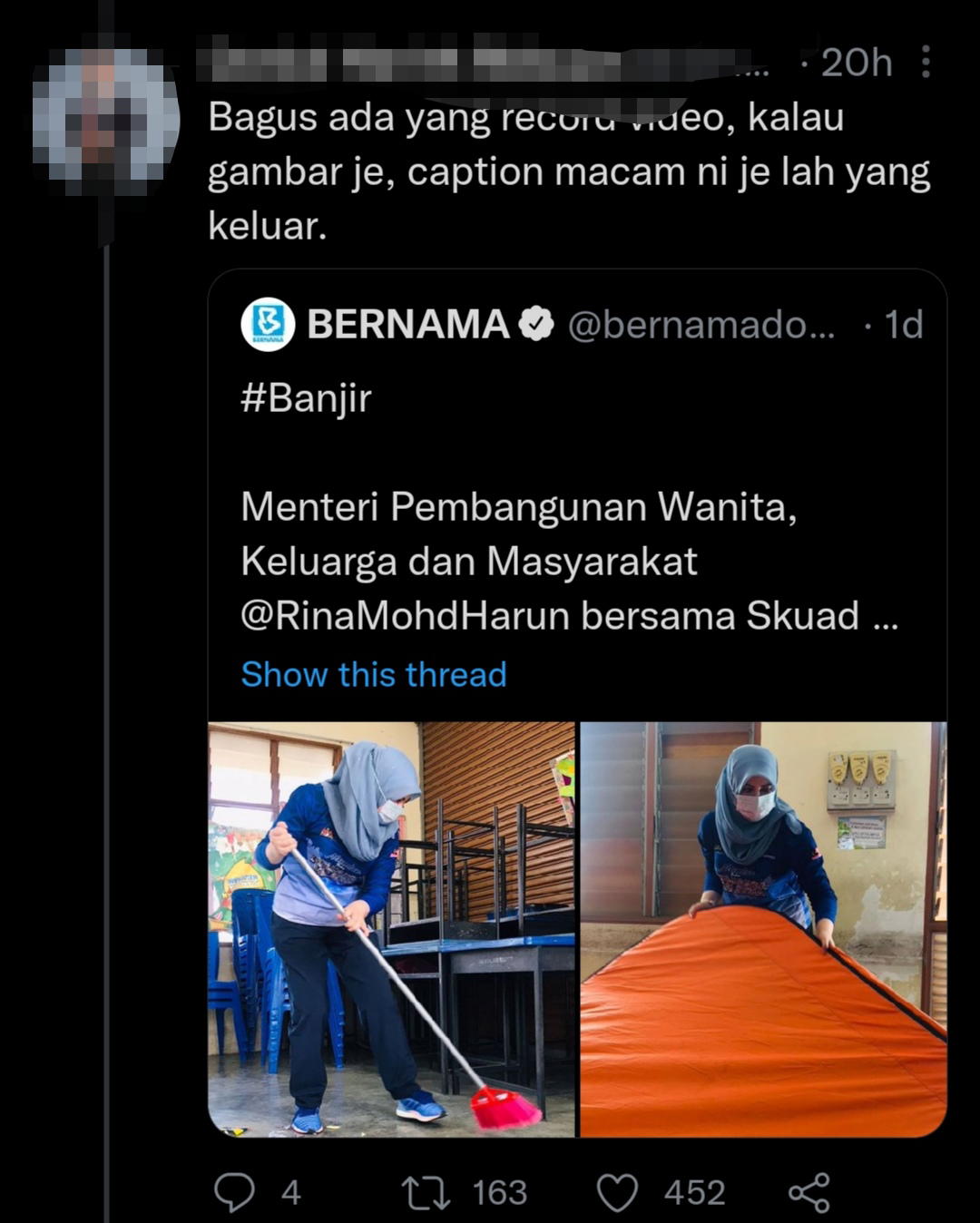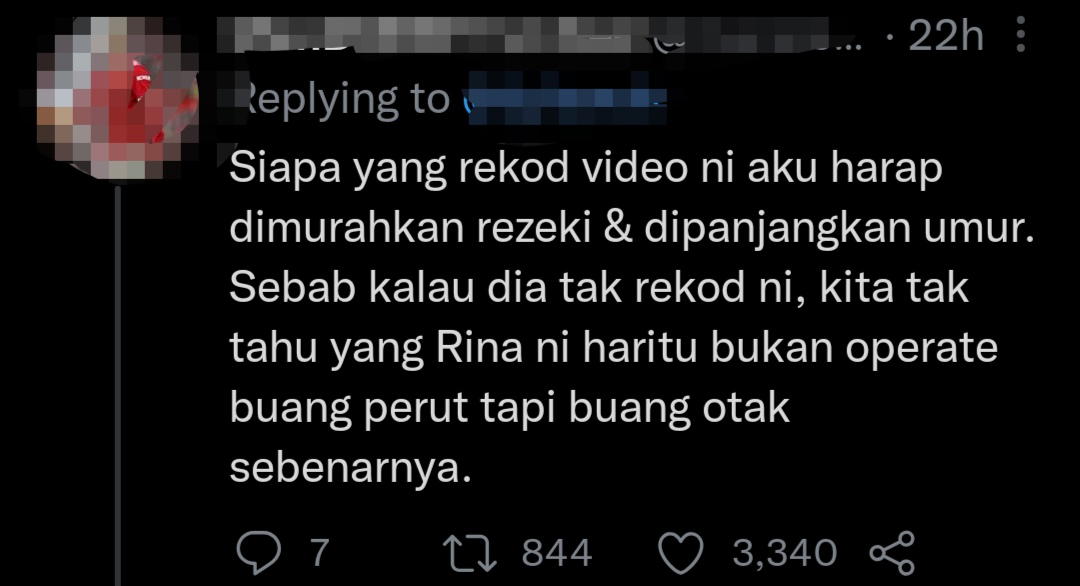 JKM: Unfair to criticise Rina
Following the backlash , the Social Welfare Department (JKM) clarified in a statement yesterday (Dec 26) that Rina was actually ridding the floor of bird droppings.
They also defended the minister by saying that she was "willing to get her hands dirty in cleaning up and arranging other logistics at the school".
JKM, which managed the operation, had asked for her help in cleaning bird droppings which were hard to get rid of, to which she responded immediately without hesitation.
"Therefore, we believe that it's unfair for netizens to level such accusations and minimise her efforts and engagement in this clean-up operation," it stated.
---
It's unrelated to the article but here's our brand-new podcast – Talk Je Lah!
---
Cover images via Twitter
Editor: Sarah Yeoh
---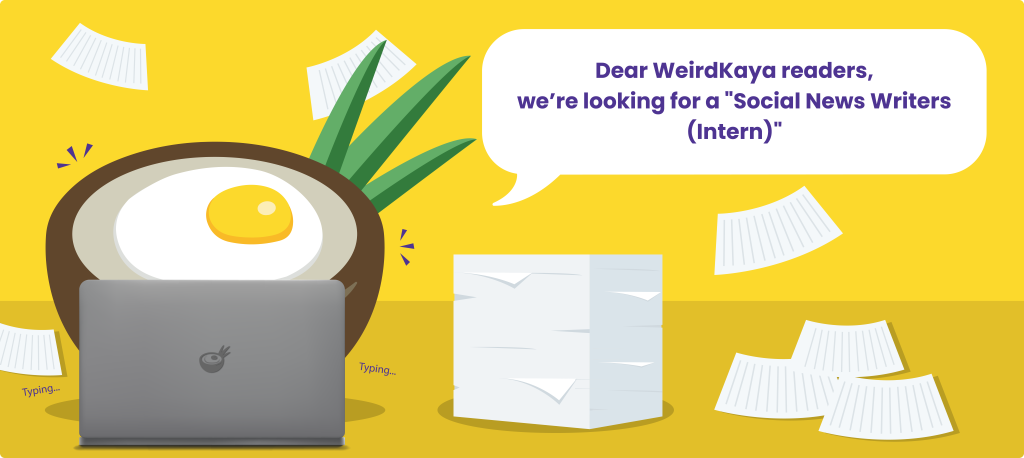 ---