In a country that's full of delicious food, Malaysians have and will never run out of options when it comes to filling their stomachs. For some however, they have to tighten their belts for the sake of their families.
A foreign security guard recently tugged the heartstrings of Malaysians after several photos showed him having a lunch which consisted of ingredients that most would never imagine themselves passing off as a meal.
Security guard eats rice with soup, raw garlic & onions
In a series of photos shared by Penang Kini on Facebook, it showed a foreign security guard having his lunch at the guard booth.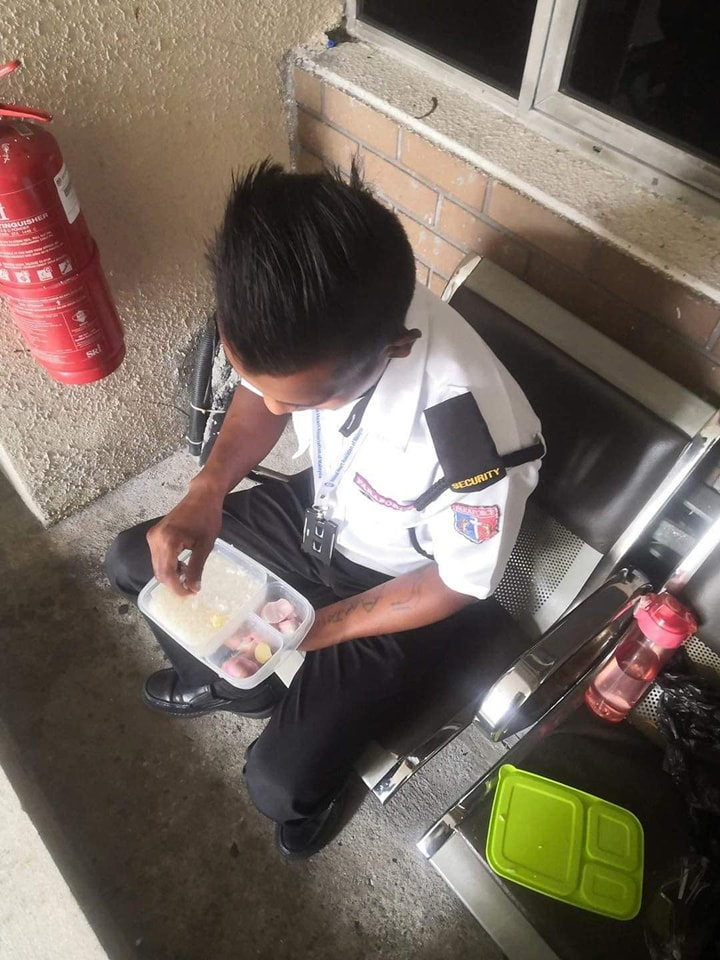 Upon a closer look however, it turned out that the security guard was having a meal that consisted of only rice soaked in soup and paired with raw garlic and onions.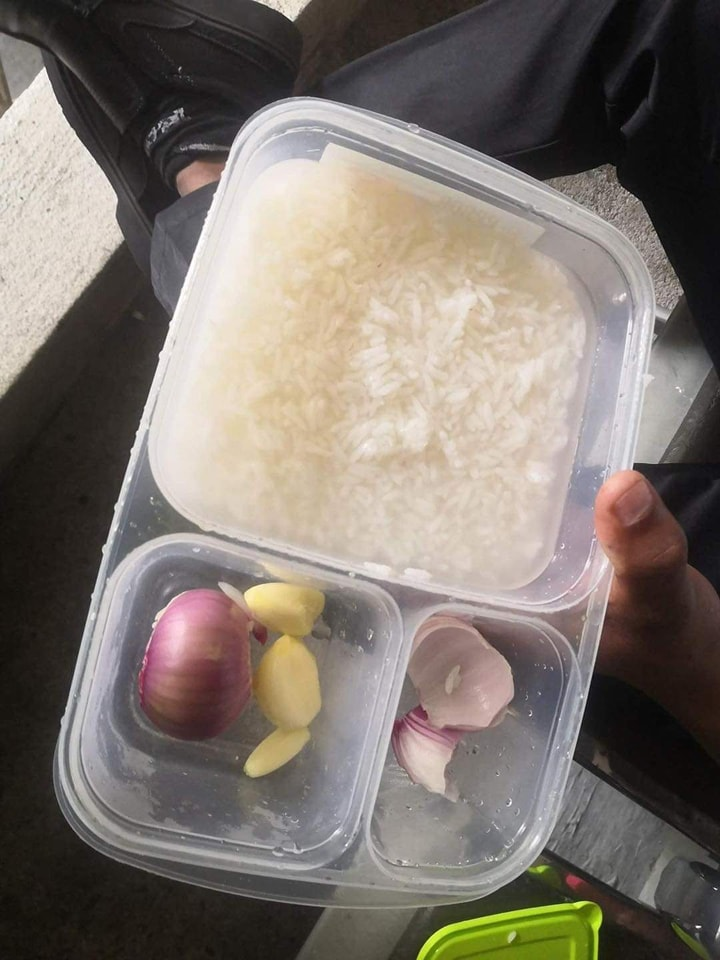 According to the caption, the security guard spends less than RM100 a month on his meals as he wanted to save up enough money to send back to his family in his hometown.
The OP also added that if he had extra money to spare, he would have treated the security guard to a meal.
M'sians heartbroken to see foreign security guard's meal
The post has since garnered 11,000 reactions at the time of writing as well as the sympathy of netizens, who were saddened to see the extent which the security guard went to ensure his family was taken care of financially.
'Huge sacrifice from a father for his kids and family! They are also humans with emotions and have hopes as well. Let's all be considerate and sympathetic towards them.'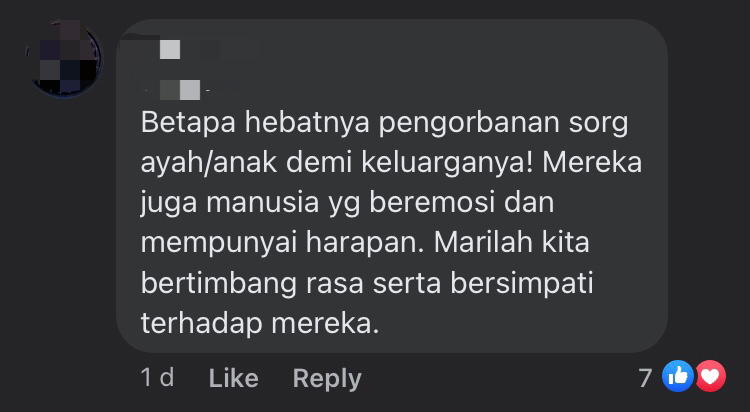 'Only those who know how hard life will understand the pain. Prioritise your wife and kids. I hope all will be well for you.'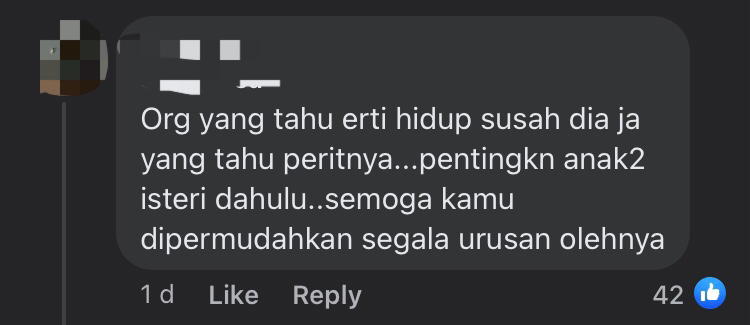 A netizen also tried giving the security guard tips on how to make his meal more palatable and filling.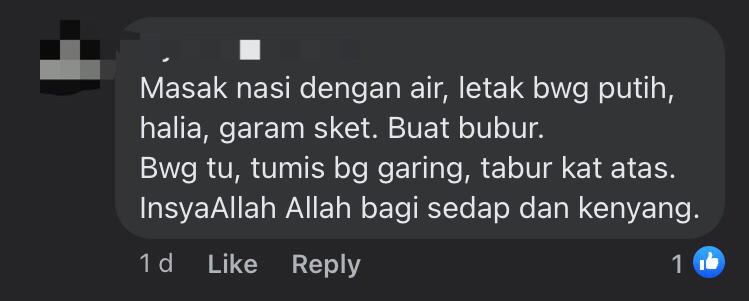 So the next time you're about to complain about your meal, pause for a moment and instead be thankful that you have a hearty meal to eat!
READ ALSO:
---

---