Most drivers fear traffic police officers as they have the authority to issue fines whenever they see fit. But if one of them was injured in an accident, would you help or drive on?
Several road users in Johor Bahru chose the former and extended help to one such officer who was involved in an accident last Saturday (Sept 24).
'You all are truly the unsung heroes'
In a Facebook post by Traffic Investigation and Enforcement Division, it wrote that the traffic police officer, Corporal Ahmad bin Mat Said, was riding his Honda CBX motorcycle near Tambak Johor while on duty.
However, he got caught in a road accident and was left injured.
Thankfully, a group of kind Malaysians stopped by to check on him and make sure he was okay.
"Thank God, Corporal Ahmad is currently in a good condition and only suffered injuries to his knees and feet.
To all who helped, thank you. Your kind deed cannot be repaid with words. You all are truly the unsung heroes.
Read the post here:
Wins praise online
The post, which garnered 2.9k likes at the time of writing, saw netizens commending the passersby who stopped by to help the traffic police officer.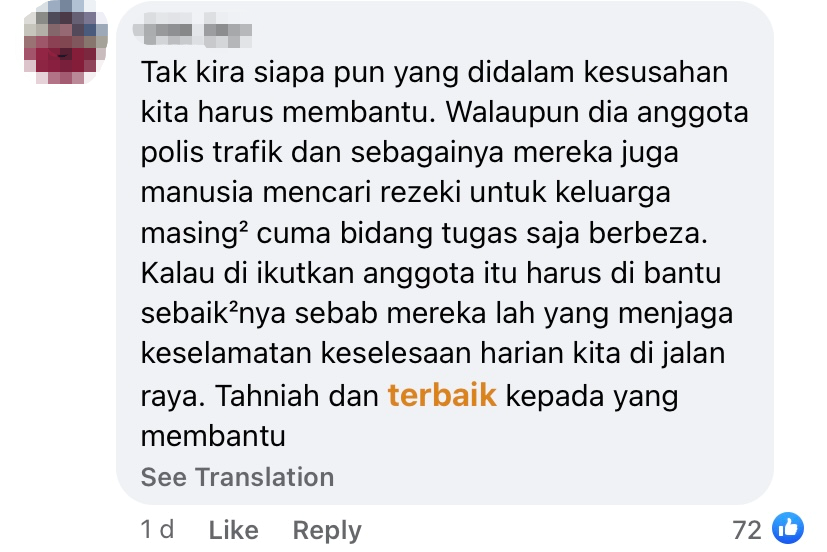 Others commented that Malaysians in general can get along with each other regardless of race, but that unity is often destroyed by irresponsible parties.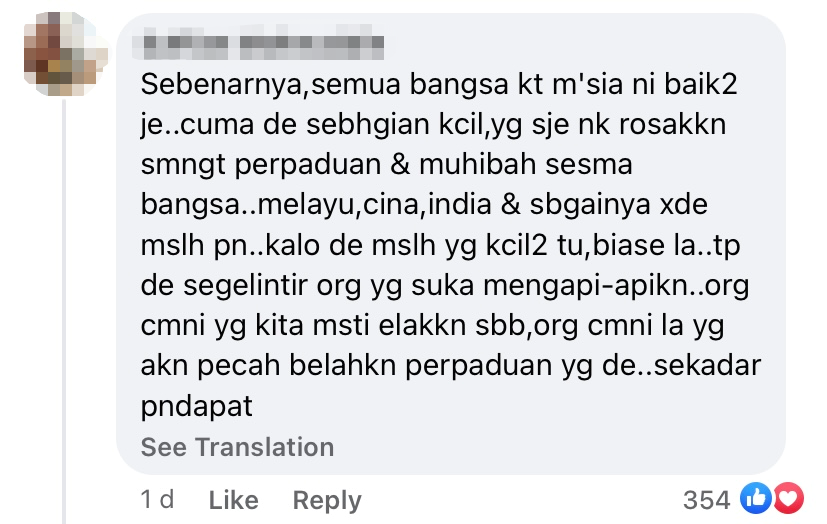 Read also:
---