Being in a relationship can be challenging, as it demands both physical and mental resilience. It's important to put in effort to ensure that your partner continues to feel loved over the long term.
A 53-second clip posted on TikTok on the handle @ucunini, garnered around 3.5M views in the duration of 5 days.
In the video, Ninizini, the girl, was seen celebrating her birthday, while a Mickey Mouse mascot, who apparently was her ex, decided to show up on her birthday just to spend it together.
I didn't know that guy was my ex, he didn't want to ruin my birthday after what he did to us a year ago.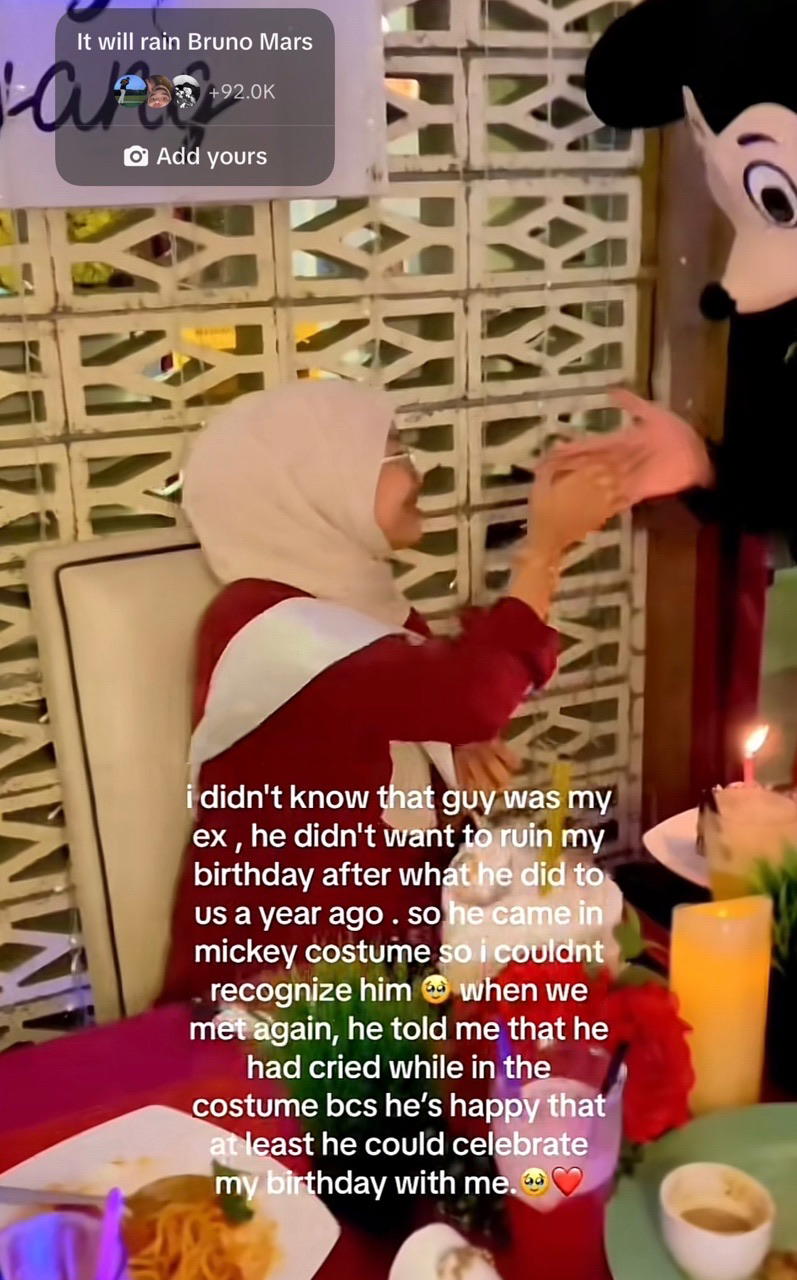 Nini was unable to recognize that it was her ex who was in disguise as Mickey Mouse. However, the truth came to light soon after.
How she found out
After quite some time, they decided to meet again, and that's when her ex confessed to her that the Mickey Mouse was him.
He told me that he was crying while he was in the costume, because he was happy that at least he could celebrate my birthday with me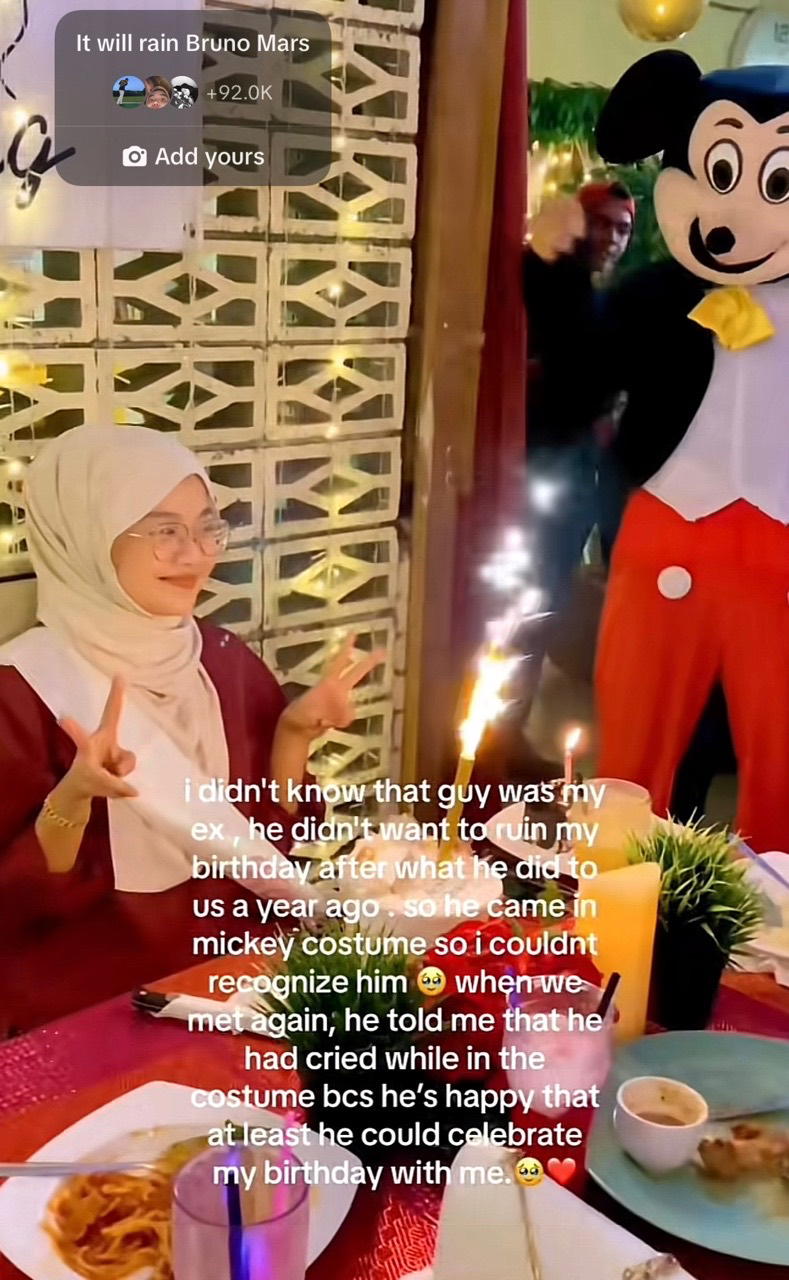 After Nini's story started gaining popularity on TikTok, comments from netizens asking why they separated began to flood in.

" Then what happened to you guys ?" the comment garnered around 6326 likes.

"Are you guys together back?" The commenter was curious on knowing whether Nini got back together with her ex or not. The comment was also liked by Nini.
Well, the good news is…
Nini, soon posted another video, where she replied to a comment by saying she indeed got back together with her ex after a year of separation. She also explained that she did tried to move on multiple times but failed miserably.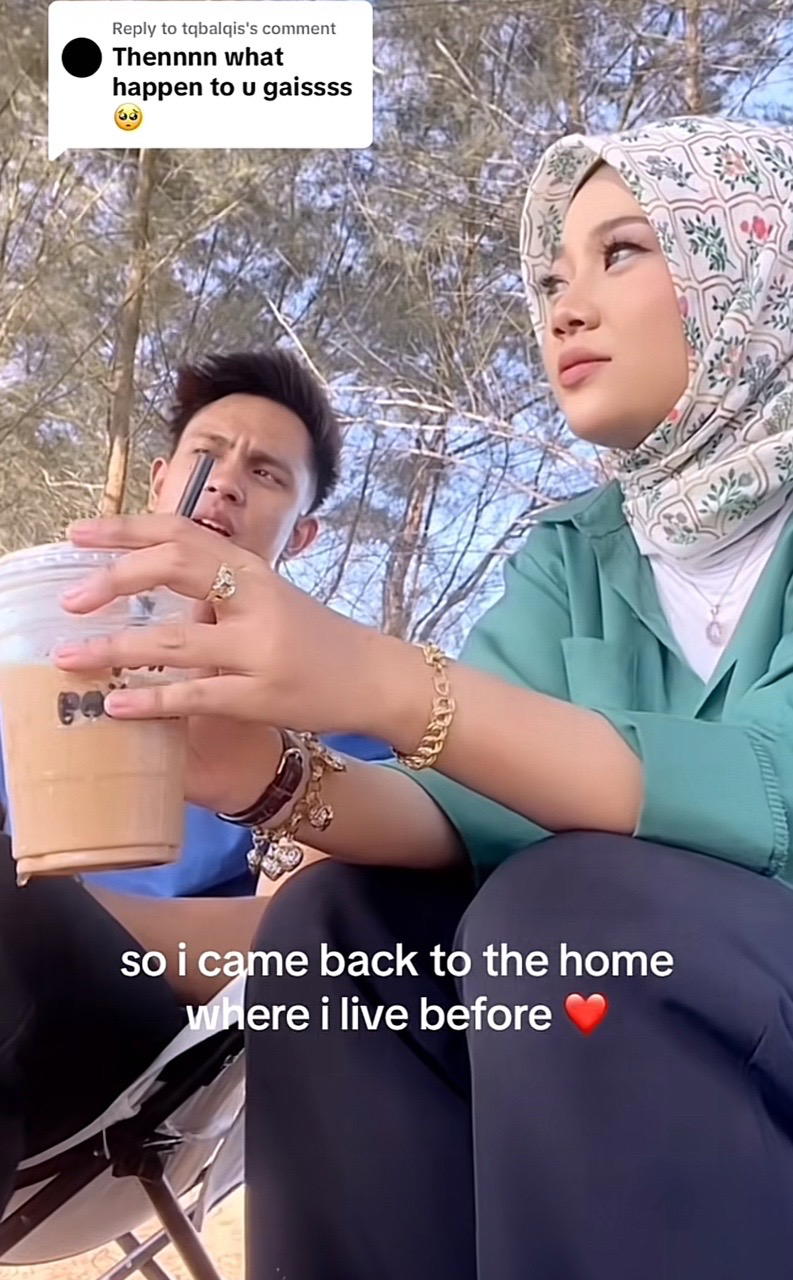 You may watch the video here:
READ MORE:
---
---
---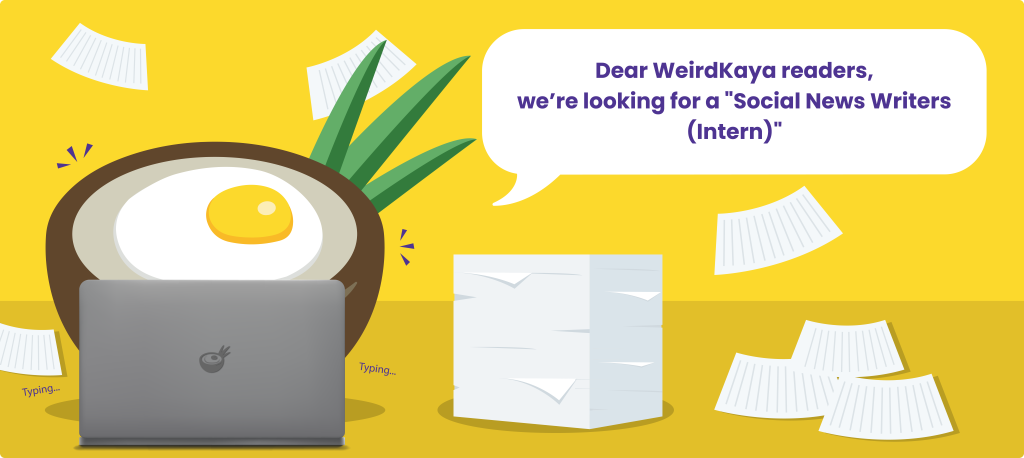 ---