In most residential areas, there is a playground provided for children to play and sometimes some may bring their pets to have fun with it too.
However, due to certain religious sensitivities, there are certain animals that aren't allowed to roam freely at playgrounds, with one of them being dogs.
Woman lets dogs play the slide
In a video uploaded by TikTok user @ramlihassan615, it showed a middle-aged woman letting three dogs play with the slide at a playground.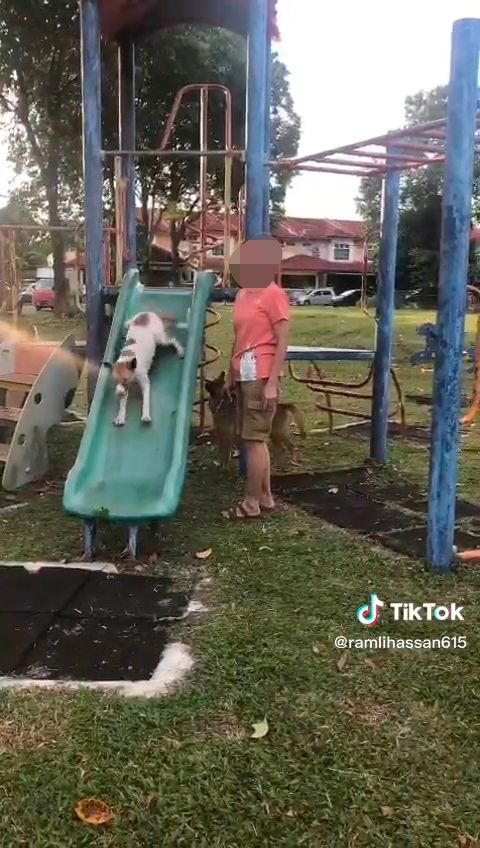 This soon caught the attention of the OP, who walked up to her and confronted her about it.
Why are you bringing your dogs here? This is an area not only for non-Muslims. Other people are using it too!
In response, the woman claimed the dogs didn't belong to her and that it wasn't a crime for her to bring them for a walk in the playground.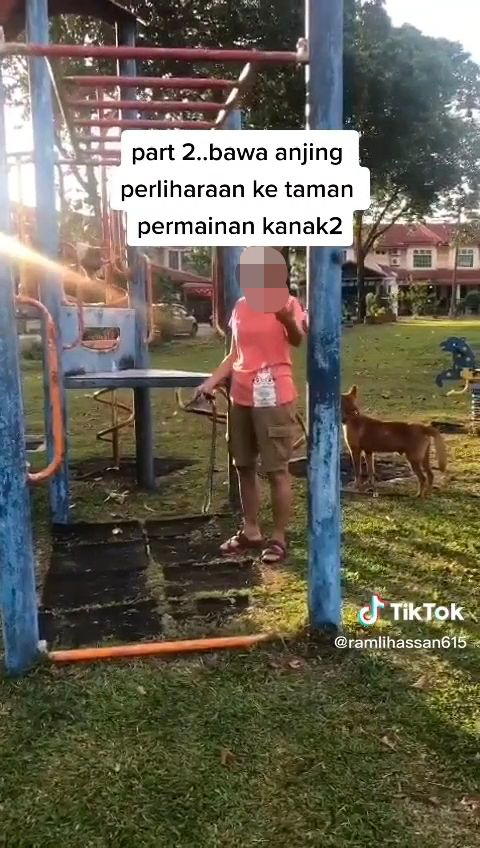 However, when she was reminded once again that it was a public area for everyone to use, she feigned ignorance and said that she didn't understand what the OP was saying.
Watch the videos here:
Mixed reactions
Opinions from netizens were rather split, with some slamming the woman and some defending her.
Many criticised the woman for her lack of respect towards religious sensitivities and urged the OP to lodge a report with the local council.


On the other hand, others felt that the woman had every right to let the dogs have some fun at the playground as there was no sign stopping her from doing so.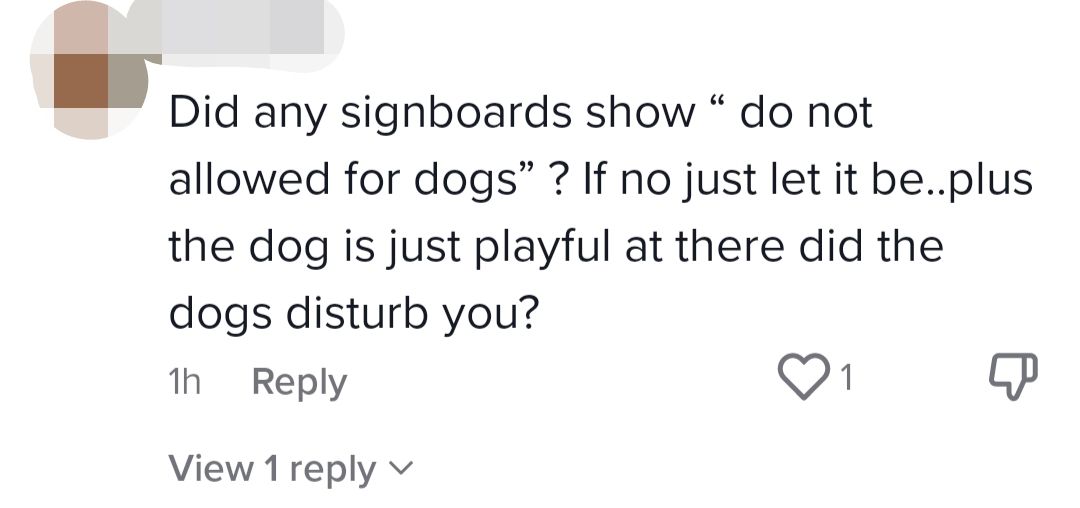 What do you think of the incident? Let us know in the comments!
READ ALSO:
---
---