The aroma of a nasi lemak alone would surely make anyone eager to devour it when is served in front of you. However, a Tiktok user shared a recent experience about a banana leaf nasi lemak she bought is enough to make netizens feel nauseous and traumatized.
The nasi lemak bought by this individual didn't come with the usual anchovy sambal or other dishes, instead, it came with a lizard.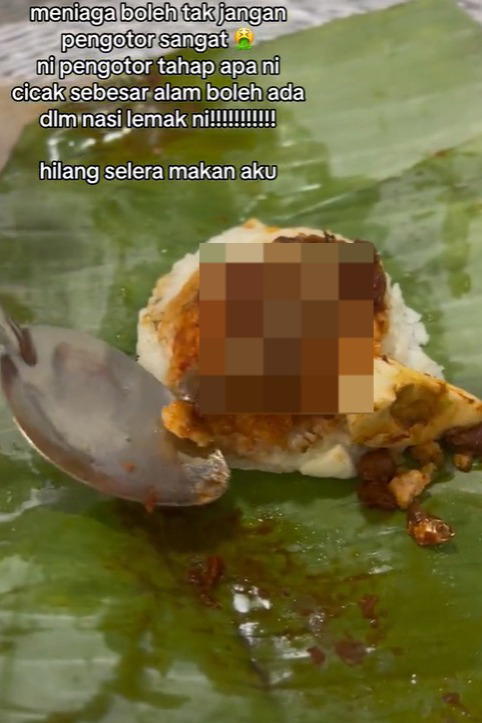 According to mStar, the carcass of a lizard draped over the nasi lemak covered with sambal is clearly visible in the 18-second video uploaded on her Tiktok account.
Bought at a roadside stall
The nasi lemak was bought from a roadside stall. They did not share more about the stall in question, but it is believed to have occurred in Taman Tasik Permaisuri, Kuala Lumpur, based on the location pinned in the video.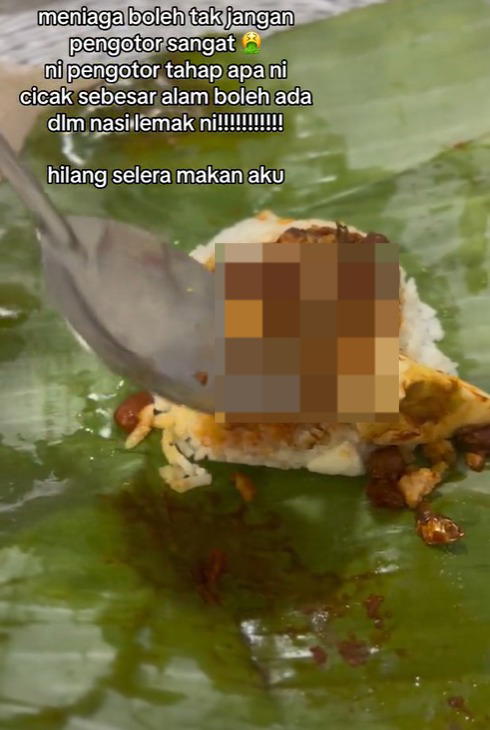 Disappointed with the hygiene standards of the food handling by the seller, the individual admits that the incident has left her traumatized.
Uploaded on late Tuesday afternoon, the video has so far garnered nearly 757,100 views as of the time of writing this article.
Although some netizens expressed their shock and disgust, others mentioned that the seller may have thought it was anchovy.



Do you guys think it was anchovy or lizard?
You can watch the entire clip here:
Read more: