There's nothing more annoying than to have neighbours who indiscriminately throw their rubbish out from their units, which then falls down to those living below them and causes a mess.
A woman was left reeling in disgust after she stumbled upon a dirty used condom which was tossed by one her neighbours and landed right on top of one of her trees. Ewww.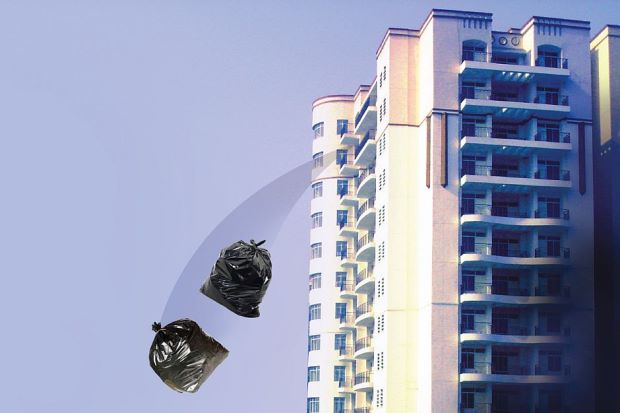 Finds used condom on her ajinomoto tree
In a tweet by a netizen named Mimie Rahman posted yesterday (May 10), she wrote about how she was horrified to find a used condom on one of her trees that was placed on her air-conditioning compressor just outside of her condo unit in Petaling Jaya.
Trigger warning: used condom. A sincere word of advice to all the kids out there. Please don't go throwing condoms from the window if you reside in a condo or apartment.
"It fell on this tree and thankfully I can put it into a plastic (bag) without using my hands. But if it falls on my air conditioning compressor instead, who is going to pick it up?" she wrote.
Mimie also expressed disgust over how someone would even imagine throwing an item considered to be a health hazard.
"I don't know why the colour of the condom is like that. Why would I need to pick up your dead kids?!"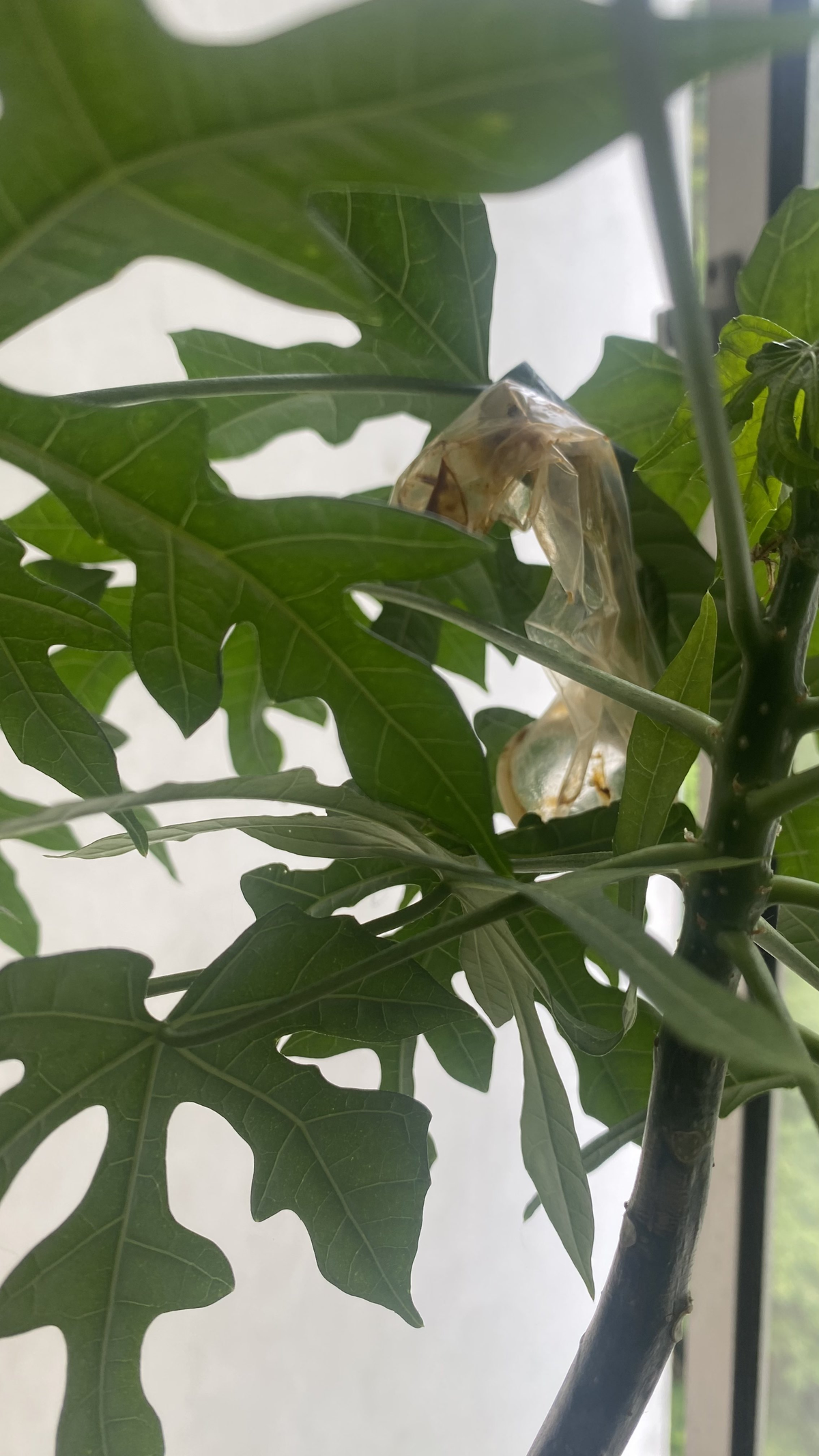 To make matters worse, she added that the condom came with a foul smell and had fallen on an ajinomoto tree, a plant whose leaves can be used for cooking.
"Now I have to spray water all over this tree for no reason. If it was merely for decorative purposes, I'm still okay with it. But I want to use the leaves for my meals!" she ranted.
Netizens equally as disgusted
The tweet, which has been viewed more than 947,000 times, has left many gagging over the disgusting sight.
One joked that it would've been dangerous if the condom fell onto the air conditioning compressor as it might impregnant everyone living inside the unit.

Another suggested that Mimie put up a 'Lost and Found' notice for the used condom, like how one did in Singapore.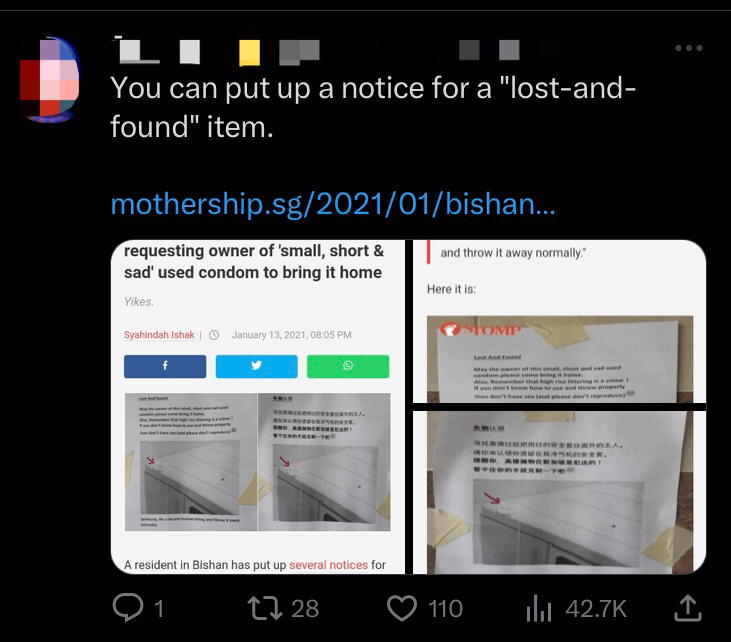 Another shared an unfortunate incident where a freshly used condom landed right on his parked motorbike, staining the vehicle with a certain body fluid.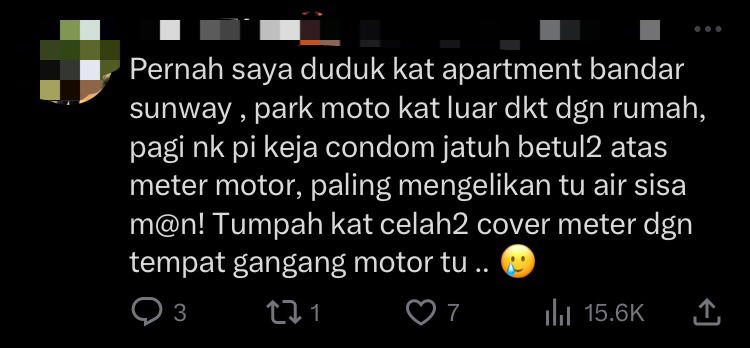 Not the first case of littering
Mimie later told WeirdKaya that although the used condom was a first for her, she noticed that tissue paper had been thrown from a unit upstairs for quite some time.
When asked how she managed to get rid of the condom from her tree, Mimie said that she wriggled it into a plastic bag while holding onto the tree firmly, adding that the condom was "slimy", suggesting that it could've been new.
However, she declined to lodge a complaint with the condo management as she didn't want the public to know where she lived after her tweet went viral and only sent letters to her neighbours living upstairs.
Read the tweet here:
TW: Used condom.

Pesanan ikhlas ye anak anak.

Jangan la buang kondom dekat tingkap kalau hidup di kondo atau apartment.

Jatuh atas pokok ni, aku boleh la nak godek godek bagi masuk plastik tanpa guna tangan.

Tapi kalau jatuh atas compressor aircond aku, sape nak kutip?? pic.twitter.com/1zs4AWIS0m

— Mimie Rahman | Mental Health Therapist (@mimierhmn) May 10, 2023
What other disgusting items have you found being thrown from litterbugs at your residential unit? Share with us in the comments!
READ ALSO:
---
---