No one likes to have unwanted ingredients inside their condiments, especially if the 'ingredient' is of the creepy-crawly kind.
A woman was left both shocked and disgusted after she stumbled upon a horrifying discovery while having her meal at her workplace.
M'sian woman horrified to find 3 dead cockroaches inside soy sauce bottle
Sharing her awful experience on TikTok, Laila showed a bottle of a nearly empty soy sauce bottle which contained not one, but three dead cockroaches. Yuck!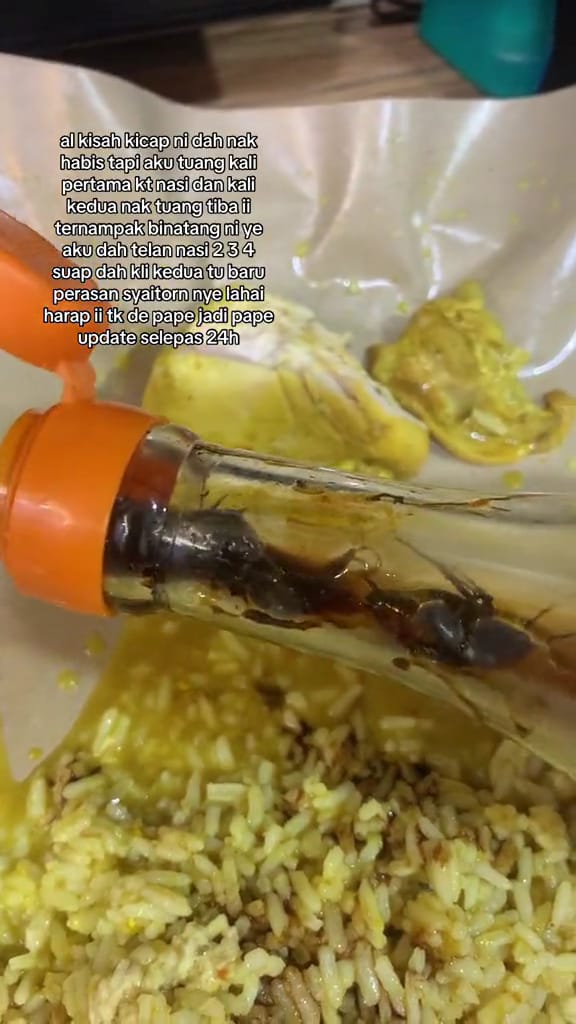 According to the caption, she only came to know of the cockroaches' unwelcomed presence after pouring the soy sauce into her rice.
By the time she realized it, it was already too late as she had already taken two to three mouthfuls of the rice.
The video, which has garnered more than 940,000 views at the time of writing, saw netizens gagging over the sight of the cockroaches.
'New fear unlocked,' wrote one. Same for us!

'How did they get in? The soy sauce bottle's hole is quite small. Now I'm too traumistised to put soy sauce next time,' commented another.

OP's side of the story
Speaking to WeirdKaya, Laila said the cockroaches managed to get inside the bottle due to the carelessness of those who didn't close the cap properly.
"After discovering it, I threw away the bottle and only informed my colleagues and family about the incident.
"Thankfully, I haven't experienced any stomachaches after consuming the soy sauce," she said.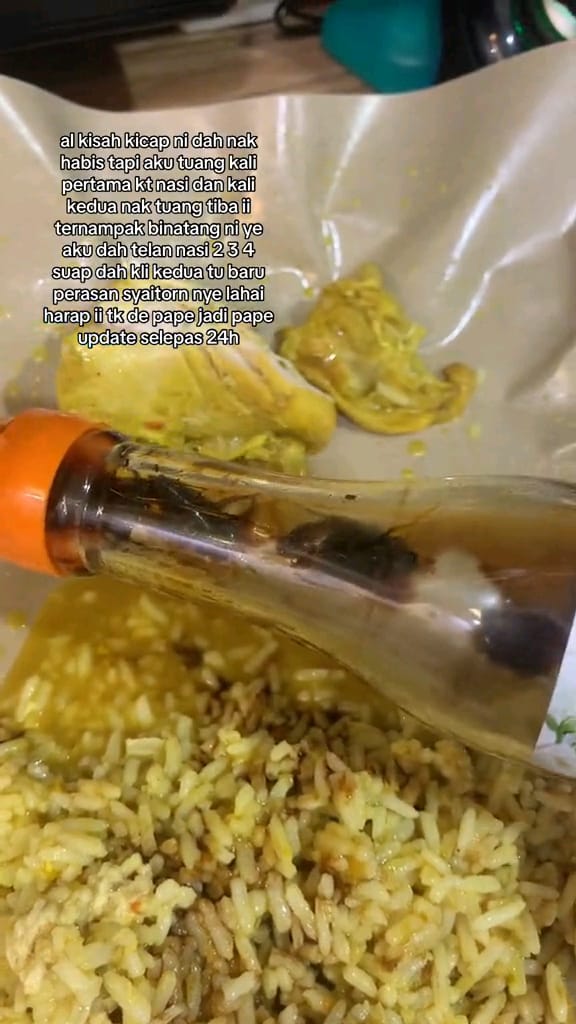 However, she said she's still traumatised by the incident and urged others to double-check their utensils and sauce bottles before eating.
Watch the video here: (Viewer discretion is advised)
Our stomachs really tied up in knots after seeing the roaches! So next time be sure to keep all bottle caps tightly shut!
READ ALSO:
---
---