At weddings, a massive amount of food is usually prepared to ensure that the guests don't go hungry. However, most of the time the food goes unfinished, leading some to 'tapau' it home to avoid wastage.
However, one woman recently riled up netizens after a viral video showed her demanding that she be allowed to 'tapau' food from a wedding which didn't even start.
M'sian woman demands to tapau food before wedding starts
In a TikTok video shared by @wan_takaful, it shows the woman asking the catering staff to pack some food for her from the wedding even before it could officially begin.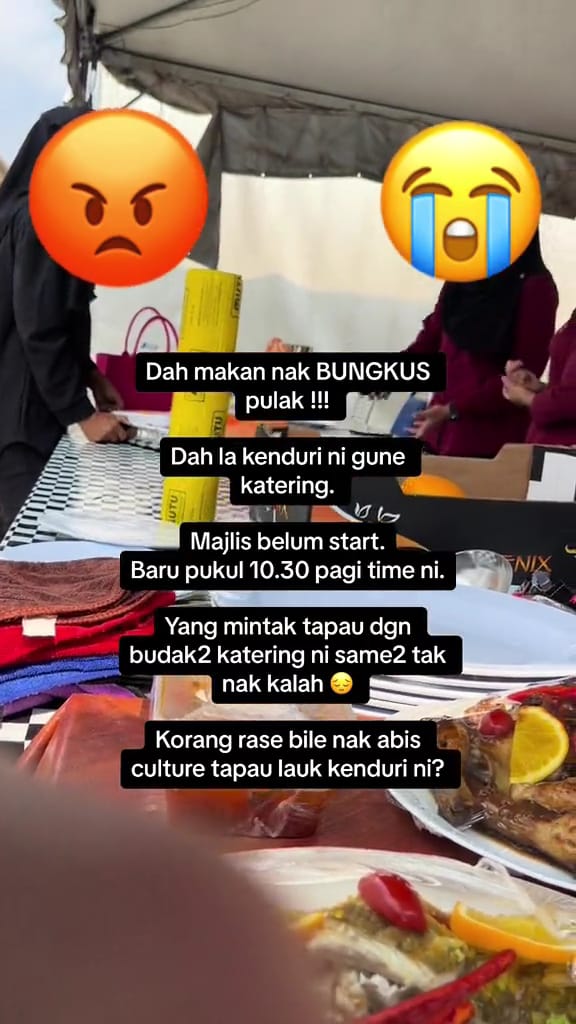 According to the caption, the time where the incident took place was around 10.30am and that the woman had already eaten before she approached the catering staff.
Although her request was repeatedly turned down by the staff, the woman kept persisting, arguing that the host had already paid for the food.
He (the host) has already paid. Why can't I just 'tapau' (pack) one or two packets?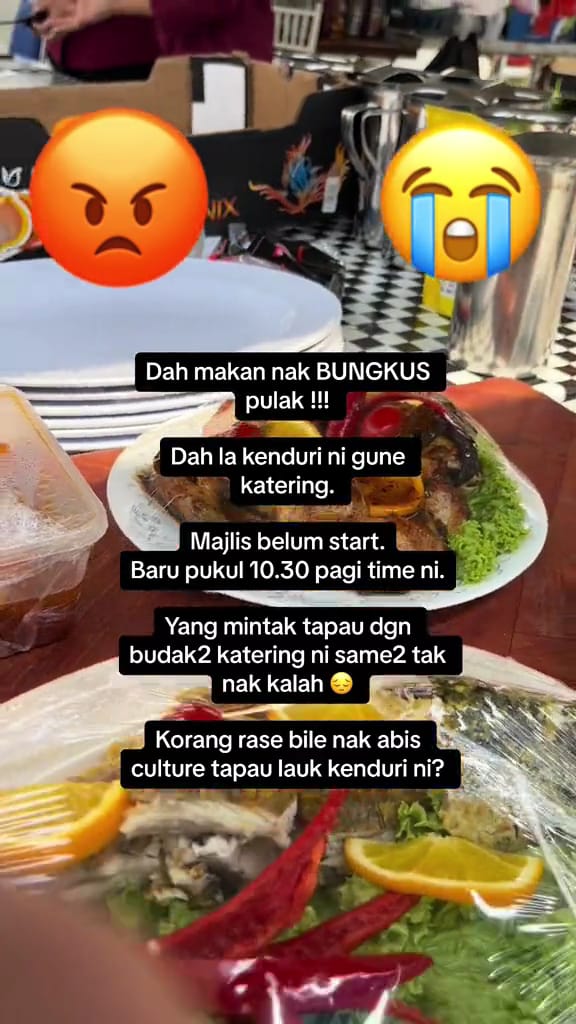 Despite her insistence, the staff explained to the woman that they couldn't do so without their manager's permission.
They also told her that they would only be able to pack food for her once the wedding reception comes to an end.
Netizens angered by clip
The video has since garnered over 2.2 million views along with plenty of comments from annoyed netizens.
Many called the woman "shameless" and "rude" for demanding to tapau food that was specially prepared for invited guests and not waiting for the wedding to be over.


Some praised the staff for standing up to the woman and not giving in to her ridiculous demands.

Watch the video here:
What do you think of the woman's actions? Let us know in the comments!
READ ALSO:
---
---