If you're a frequent user of Grab, you'd know that one of its main features is the GrabUnlimited subscription plan, where subscribers can enjoy cheaper delivery fees and multiple benefits by paying a monthly subscription fee.
For one woman, it turned out to be a less than pleasant experience after she discovered that she was actually paying more as a subscriber.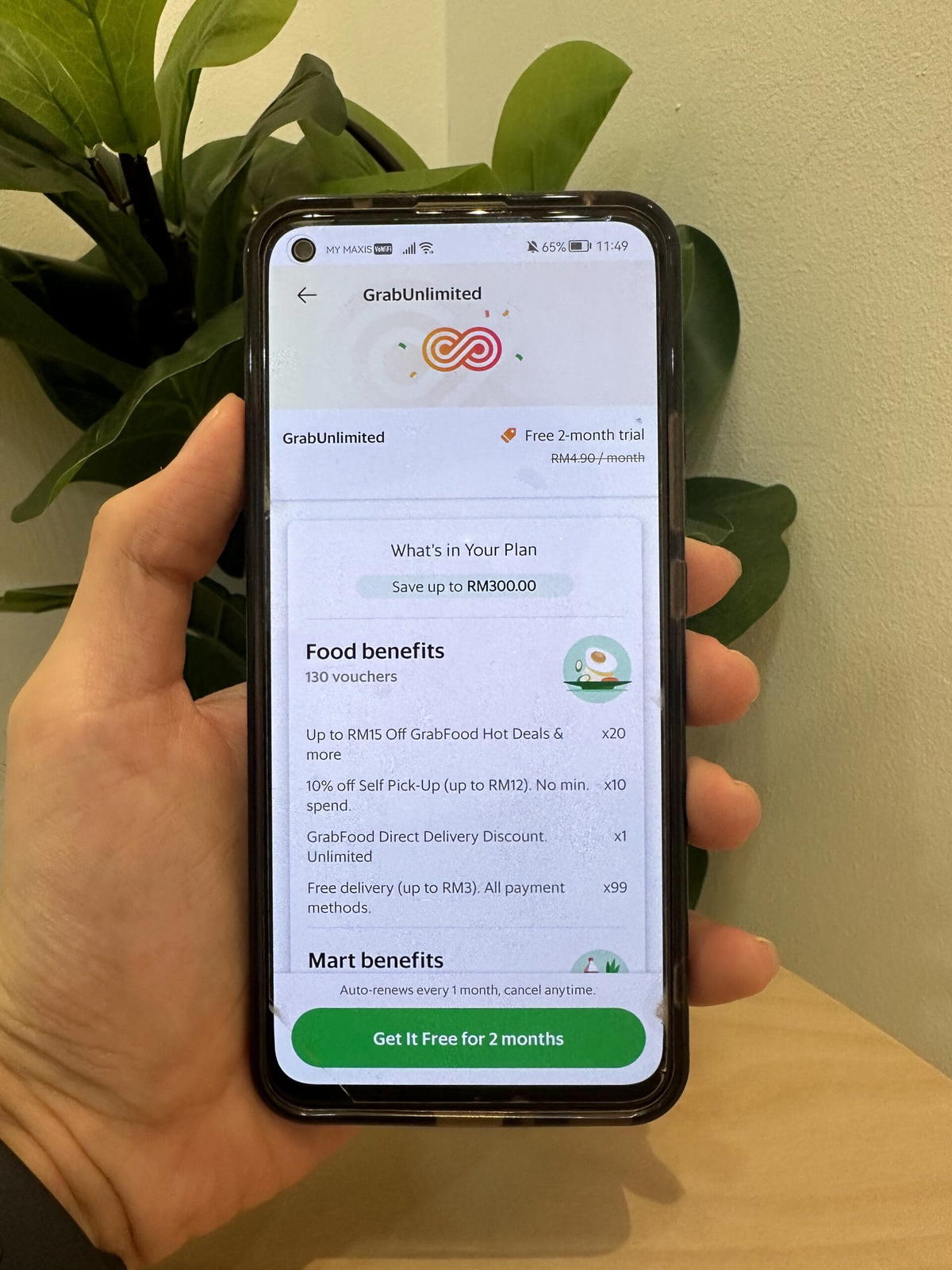 M'sian woman claims Grab charges more under subscription plan
In a viral Facebook post shared by a woman named Angel on Wednesday (July 12), she shared how she felt cheated after subscribing to the GrabUnlimited Plan.
In the caption, she wrote that she was a regular user of GrabFood and chose to use GrabUnlimited as it provided multiple benefits such as free or discounted delivery fees or discounts for selected restaurants.
After using the plan several times, Angel noticed that the delivery fee had soared but believed that it was due to peak hours. However, when she compared the price and delivery fee with her husband's Grab account (who was a non-subscriber), she realised that she was actually charged way more.
Needless to say, this made her quite upset as she felt she was being 'robbed' by the company for the sake of profits.
Dear GrabFood, is this the way how you earn more money from your regular customers where you sold the subscription plan and customers ended up paying more than what they are suppose to? This is so unethical!
Grab responds, says it was a glitch
Shortly after the post went viral, Angel posted an update about the incident, where she received a message from Grab.
According to the company's response, they claimed that the discrepancy was caused by a glitch which causes the device to display the delivery time of an order made earlier. It also said that it had nothing to do with whether one was a GrabUnlimited subscriber or not.
OP speaks to WeirdKaya
In a brief conversation with WeirdKaya, Angel said she's currently exploring other delivery options and added that the post was to create public awareness and to bring Grab's attention to such incidents.
"There's no channel for us to reach out to them and they won't look into it if it were to happen just between them and the customer. I also don't mean to call for a boycott with my post," she said.
She added that her experience wasn't an isolated case and hoped her post will improve things for the benefit of consumers like her too.
WeirdKaya has reached out to Grab Malaysia for comment on the matter and we will update this article once they respond.
READ ALSO:
---

---