Due to the rising expenses associated with raw materials, numerous restaurants are adjusting their prices upward in order to remain viable.
RM3 meal goes viral
However, there's an eatery in Melaka named "Five Loaves Two Fishes" offering affordable meals for just RM3, comprising both meat and vegetables.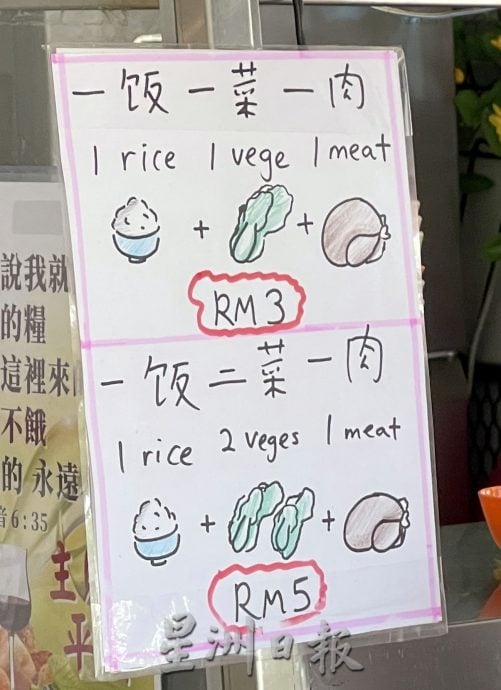 The eatery also sells coffee for just RM1.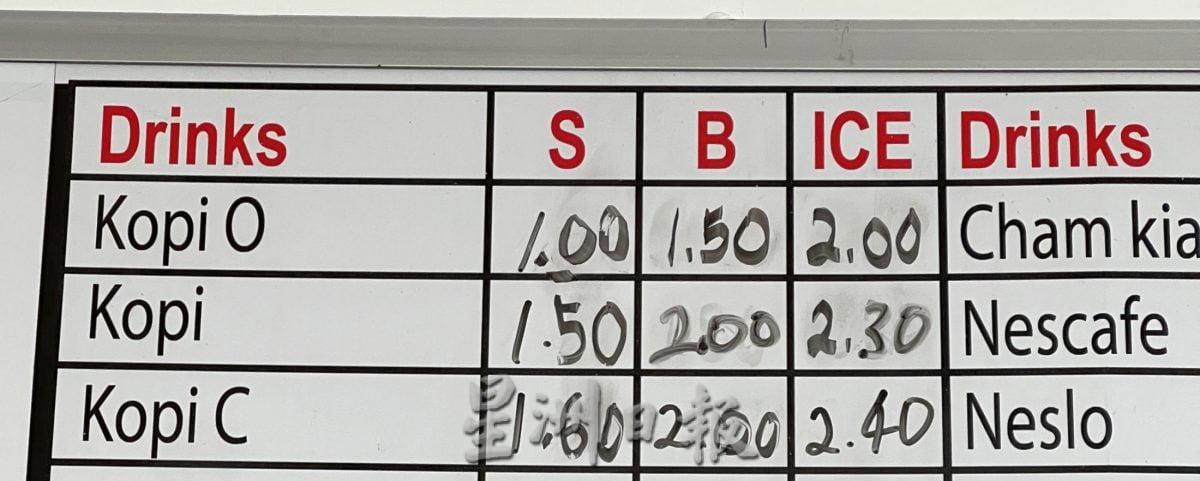 According to Sin Chew Daily, the restaurant owner shared that their philosophy is to ensure that those truly in need can afford a filling meal.
Read also: 53yo Uncle Who Has Been Selling Economy Rice For 30 Years Explains Why It Is Not "Economic" Anymore
The crucial point to note is that this RM3 economy rice isn't low-quality; it meets restaurant standards, thanks to an experienced chef who ensures daily menu variety.
It is understood that the eatery commenced operations on April 1st this year.
Their popular offerings include a RM3 meal of rice, one meat, and one vegetable dish, or RM5 for rice, one meat, and two vegetable dishes.
Give discounts to the underprivileged too
Located in Tengkera, "Five Loaves Two Fishes" was initiated by former businessman Zhang Xue Yuan (transliteration), with support from his sister, brother-in-law, mother, and aunt, all sharing the mission to feed the community.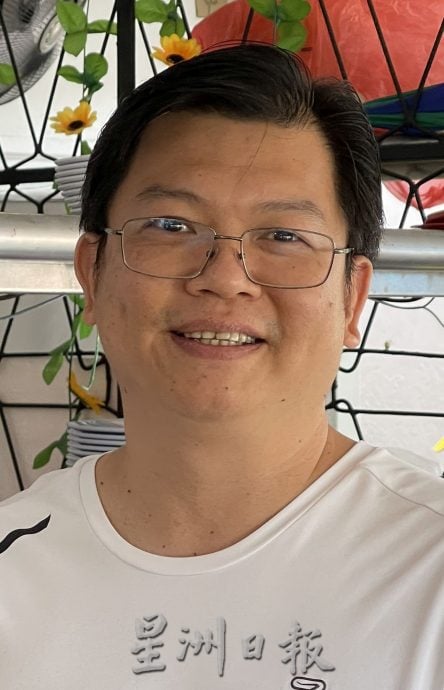 If customers want to purchase meals for the underprivileged, the store offers a "negotiation" space, allowing more people to do good deeds at an affordable price.
During breakfast hours, the Zhang family bustles around the eatery, serving steaming hot coffee, tea, soft-boiled eggs, stir-fries, and a variety of pastries and packeted Nasi Lemak.
'Hope everyone can have a proper meal'
He also revealed that witnessing the hardships faced by many during the pandemic motivated him to acquire a food truck for selling affordable meals.
Eventually, he took over a shop and, with family support, established a people-centric diner.
Zhang observed that numerous retirees who have restricted finances and often rely on bread for breakfast and lunch can now enjoy a substantial meal in the evening.
"This pattern can have adverse effects on their mental and physical well-being", he told the Chinese daily.
Supported by his suppliers, Zhang is confident that the RM3 and RM1 coffee offerings are financially sustainable. He also clarified that he is not selling them at a loss.
Zhang plans to launch a "charity food truck" in the future to sell affordable meals in needy areas, and also considers extending service hours into the dinner period.
Zhang's acts of kindness have garnered widespread praise and admiration online, as he continues to make a significant impact in alleviating the hardships faced by many.
---
---
---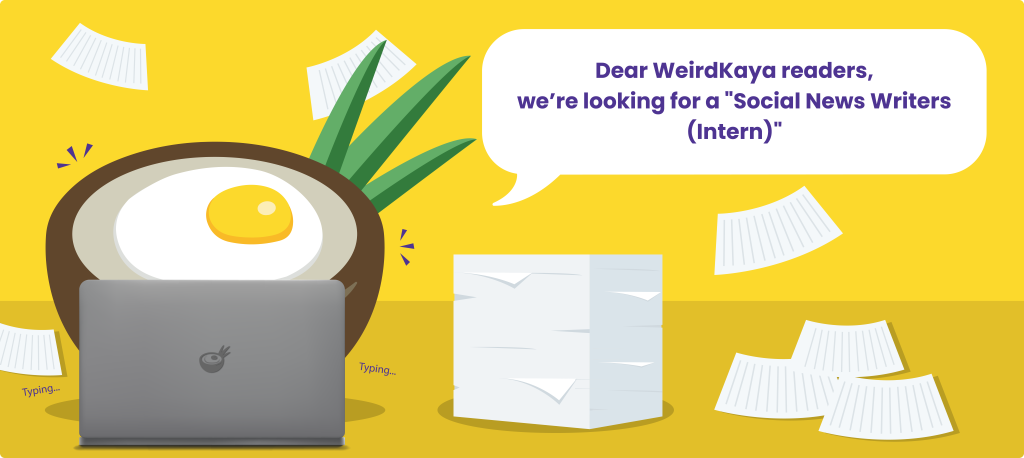 ---