Being a traffic policeman isn't an easy job as they have to be alert at all times and direct traffic, be it rain or shine.
As such, there may be times where some may unintentionally catch a quick snooze while on the job due to exhaustion, even when they're still on their feet.
Falls asleep while standing
Recently, a video showing a traffic policeman dozing off while standing has gone viral online.
In the clip, he could be seen standing still with his head slightly tilting downwards and swaying from time to time.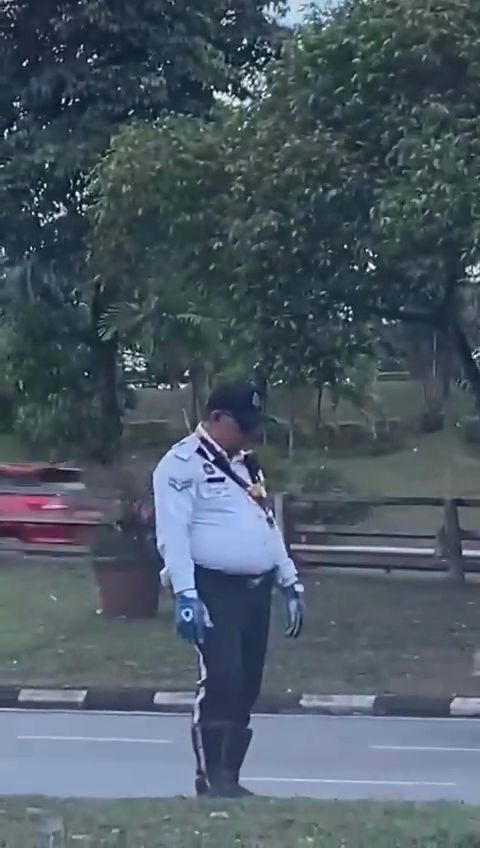 Fortunately, he was standing at the side of the road and wasn't in harm's way.
The person recording the traffic policeman was also heard yelling "Wake up! Don't sleep anymore!" in an attempt to rouse him from his slumber.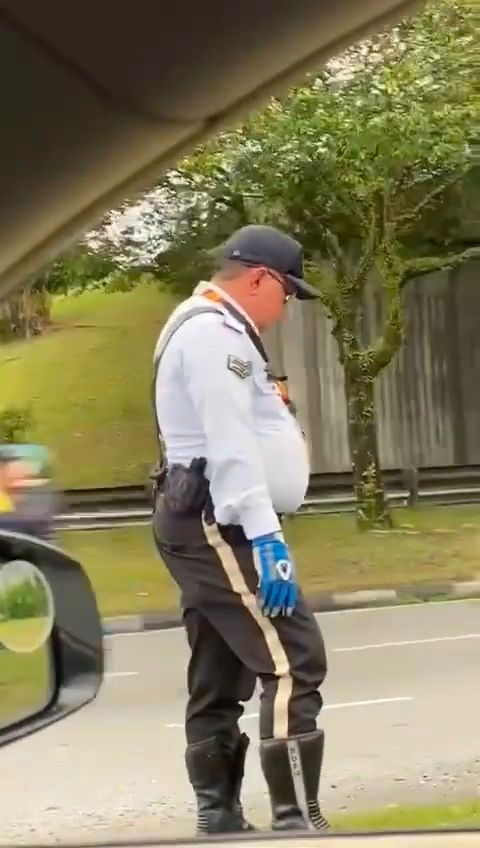 Watch the clip here:
'He could be unwell'
In the comment section, netizens debated among themselves over what could have been the reason for the traffic policeman to sleep on the job.
Some believed that he was probably too exhausted and said that someone could have given him water or told him to sit down and rest.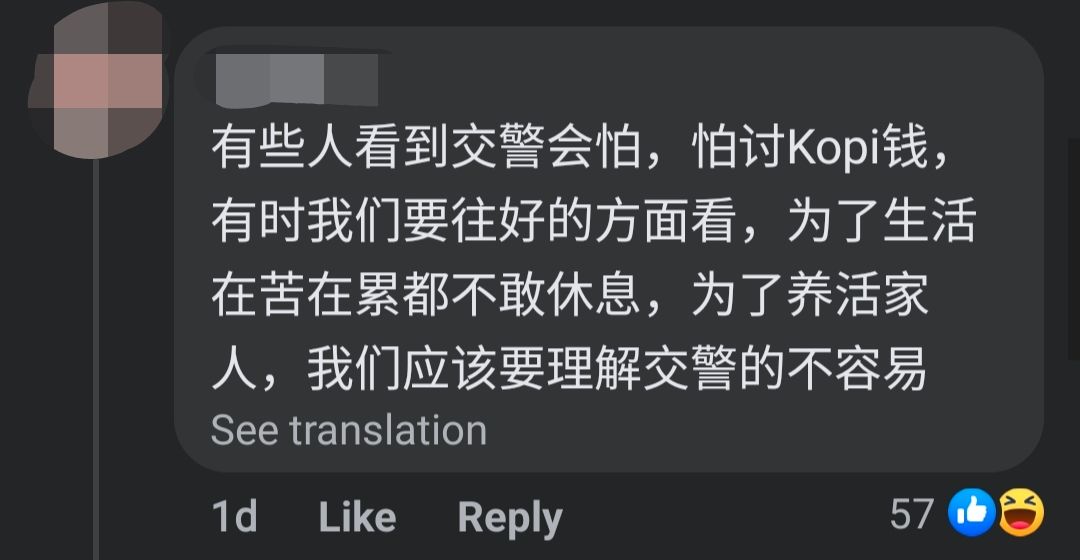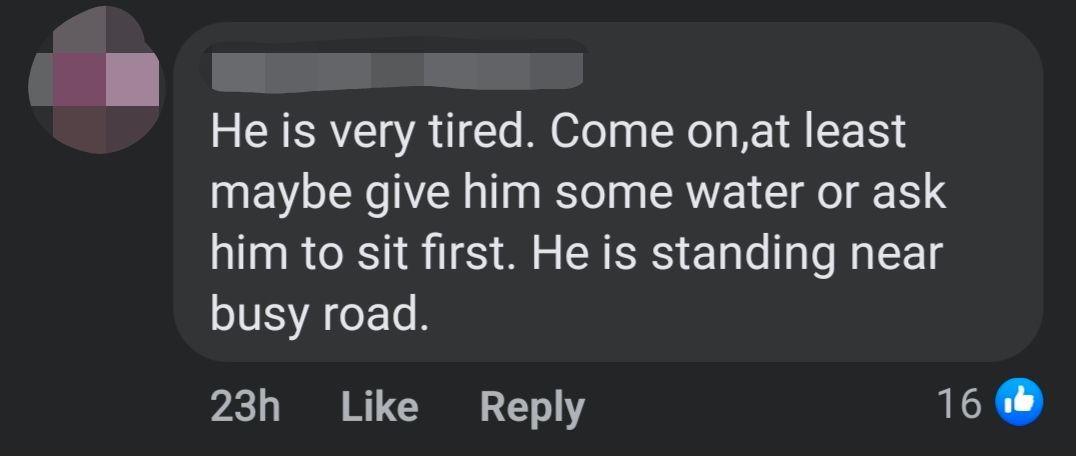 Others criticised those who mocked the traffic policeman over his appearance and said that he was simply trying to earn a living like everyone else.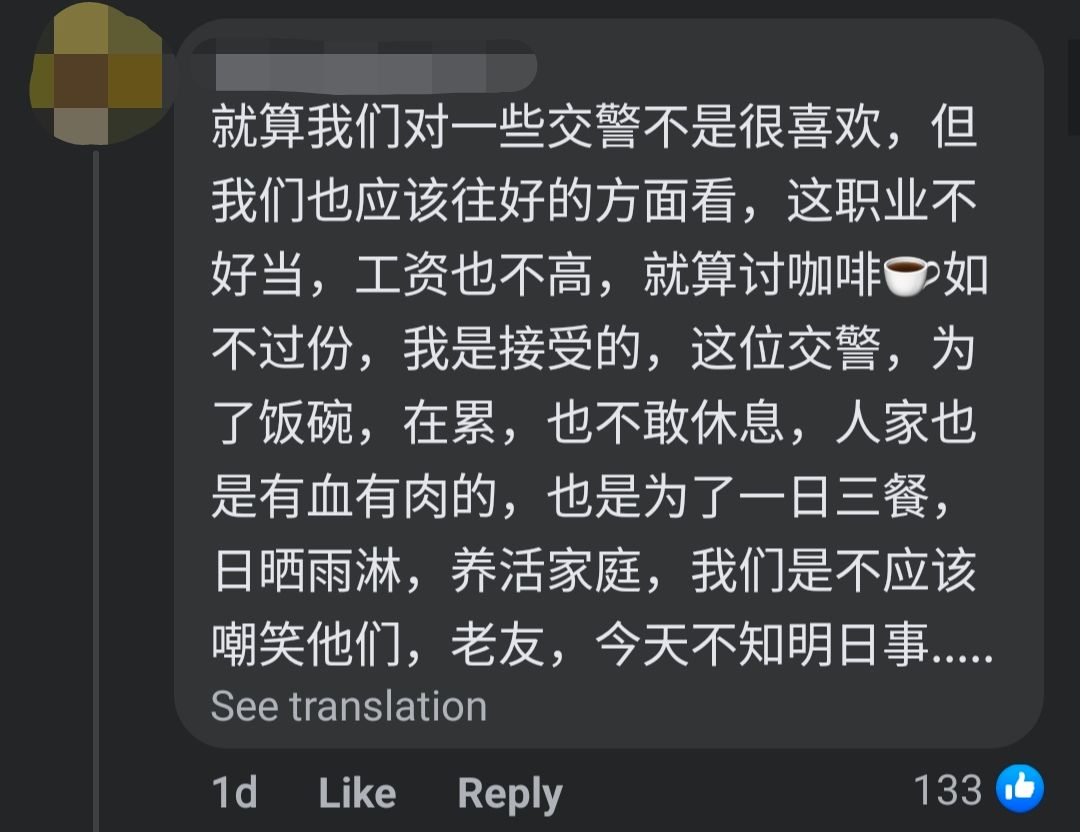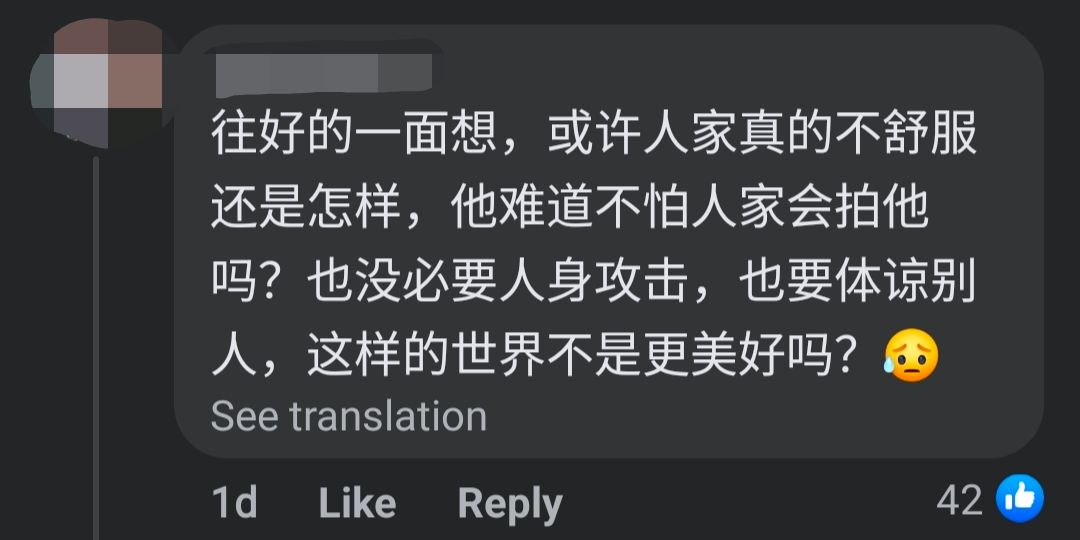 PDRM issues statement
Shortly after the video went viral, the police issued an official statement regarding the incident.
According to the statement, the incident had occurred at the Uplands Roundabout in Kuching, Sarawak last Friday (Feb 10).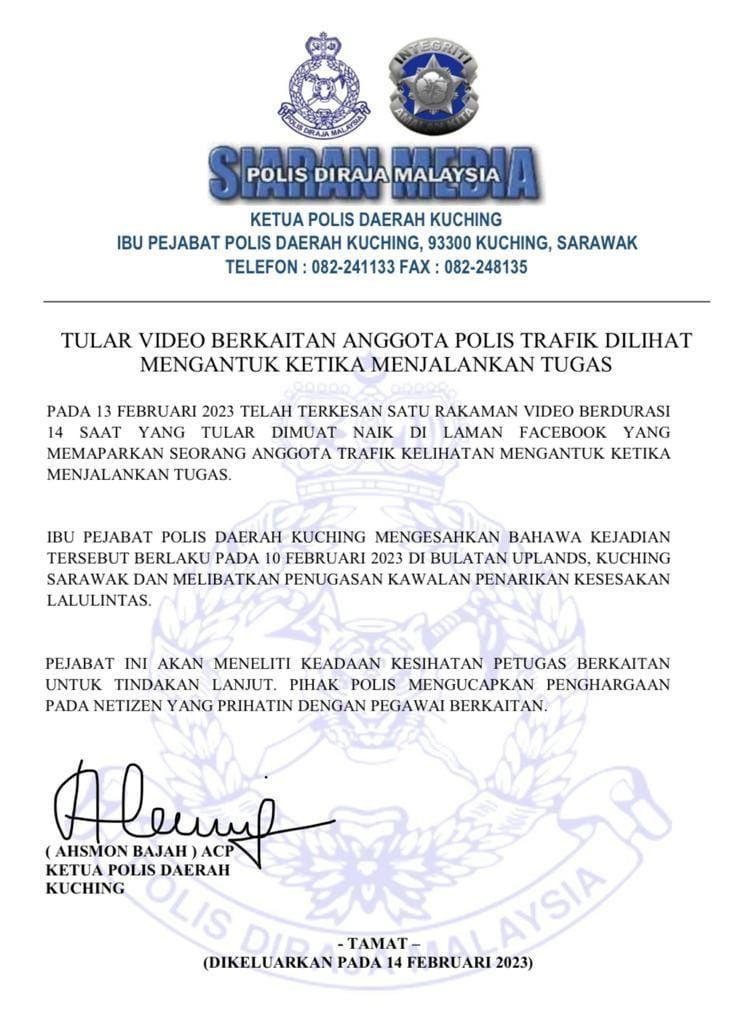 "We will continue to observe the officer's health for further action and we thank netizens for showing concern for him."
What do you think of this clip? Let us know in the comments!
READ ALSO:
---
---