Rules are created to ensure that law and order are maintained, where both citizens are authorities are liable to consequences if they fail to abide by it.
A traffic cop had a firsthand experience of the effects of breaking the law by getting his motorbike clamped after he parked it at a spot reserved for the disabled in Petaling Jaya.
M'sian traffic cop's motorbike gets clamped for parking at OKU spot
According to a tweet which has gained much online attention, it came with a video and two photos which documented how it went down.
In one of the images, it showed a white Honda ST 1300 motorcycle with its front wheel clamped while the other showed a security guard conversing with two individuals believed to be policemen.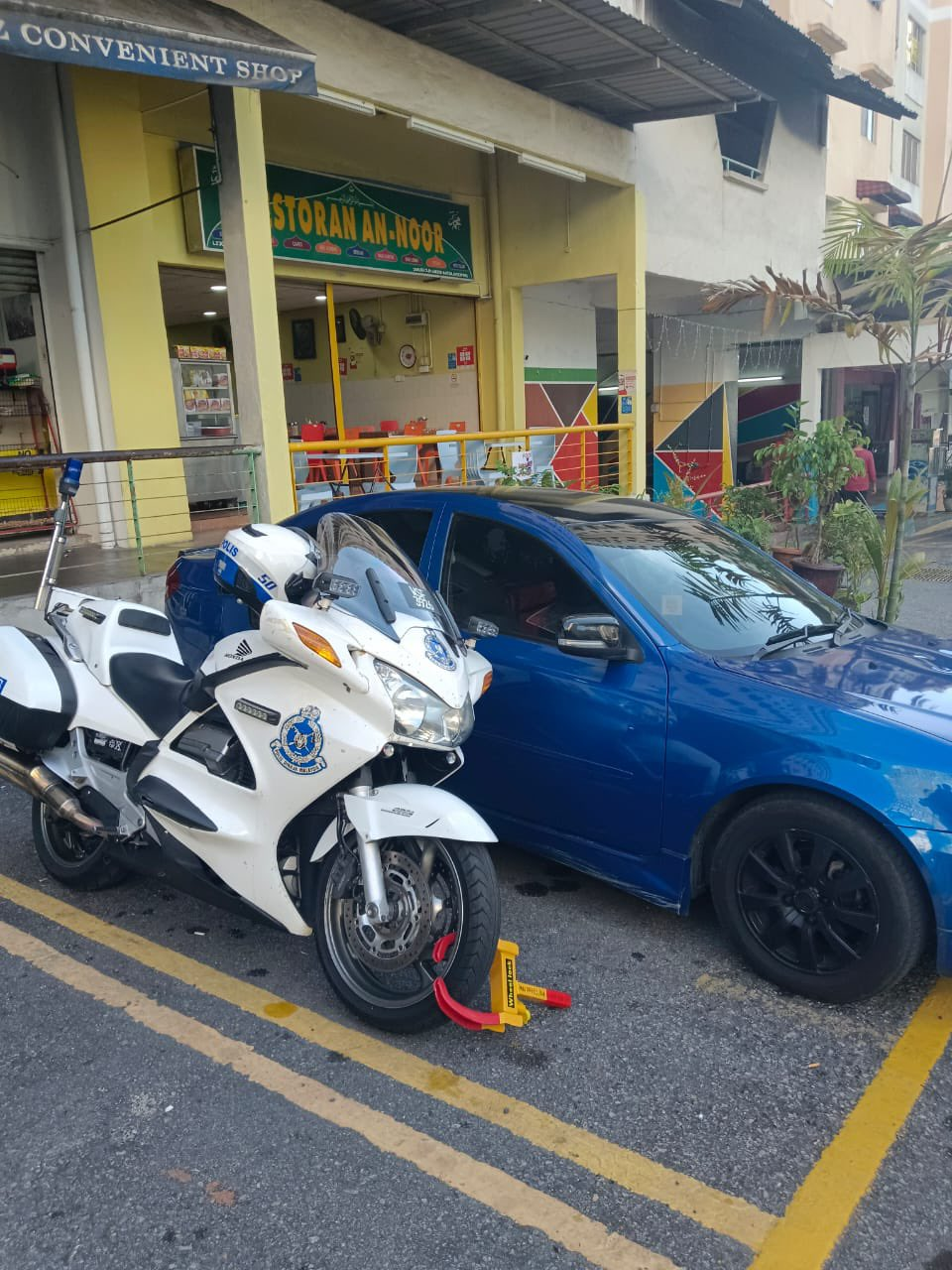 As for the video clip, the security guard is seen unclamping the motorbike while a police officer looks on and jumps on it after the vehicle was released.
The officer is also seen holding onto a piece of paper, presumably the summons for parking at an OKU spot.
Berita Harian reported that the incident took place at around 11.30am on Monday (May 29).
Netizens praise security guard for enforcing the rules
In the comment section, netizens heaped praise on the security guard for enforcing the rules without fear or favour.
"Hope the guard gets a medal."

"Leadership by example!"

Meanwhile, Petaling Jaya police chief Fakhrudin Abdul Hamid confirmed to FMT that a traffic cop was indeed given a summon for parking at an OKU spot.
He added that police will not compromise with those who break traffic laws, including enforcement officers.
"The police would like to remind and request all road users to follow traffic signs," he said.
READ ALSO:
---
---