It's common knowledge and courtesy to reserve OKU-designated parking spots for the physically disabled so that they can alight from their vehicles more easily.
Unfortunately for this disabled man, he was slapped with a RM20 fine for parking where he was supposed to!
Fined RM20 for parking in OKU spot
In a video posted by @roslanjaluli on TikTok, it showed a wheelchair-bound man holding a piece of paper.
It turned out that the paper was a summons given to him for parking his car in a OKU spot.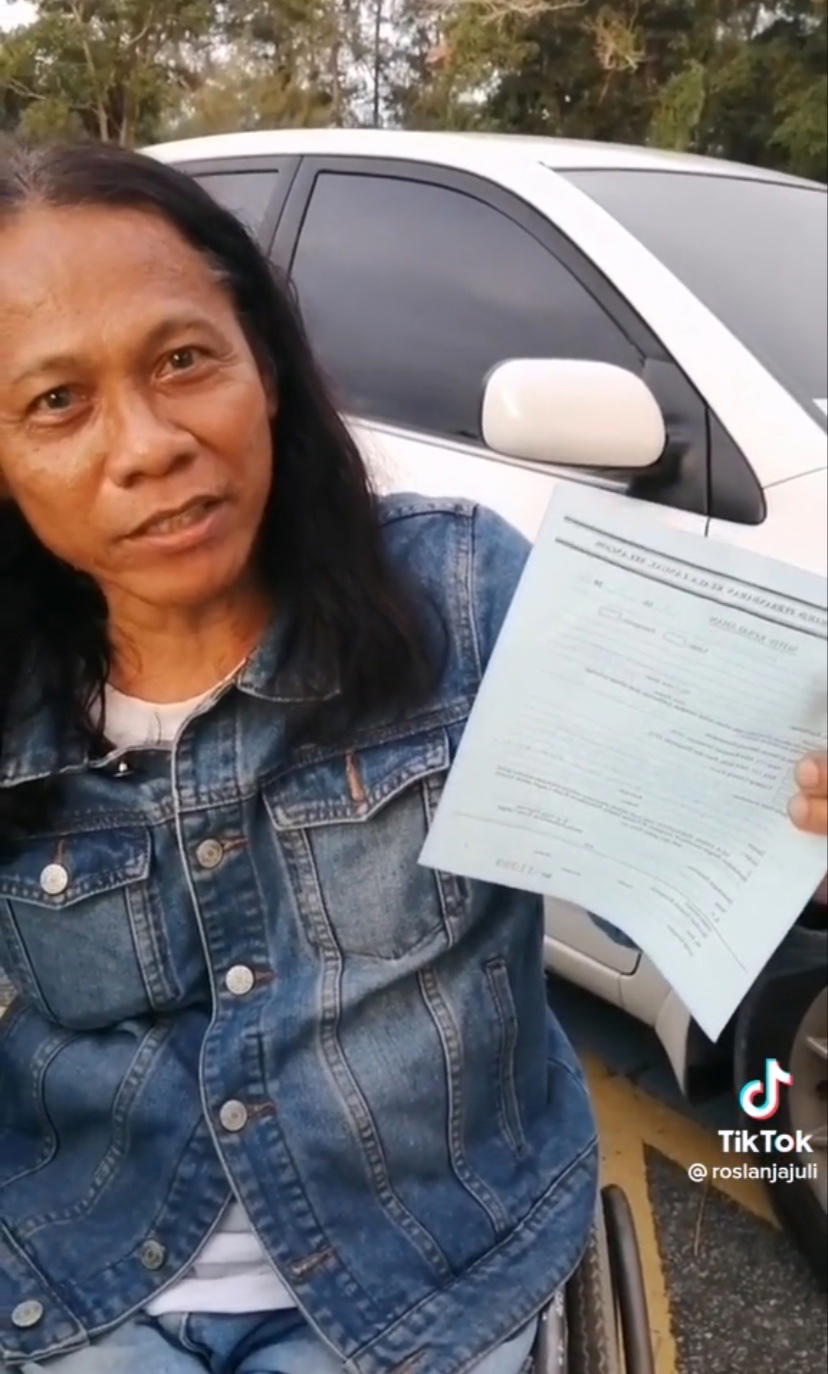 According to the summons, it was issued by the Kuala Langat district council (MPKL) and amounted to RM20.
'Where's your empathy?'
Needless to say, the disabled man as dismayed by the authorities' lack of empathy and awareness in issuing the summons.
"I've just come to know that it's wrong for disabled people to park their car in an OKU parking lot.
If you want to fine (me), please see first if there's a (OKU) sticker or not. This sticker is big enough yet you still can't see it.
"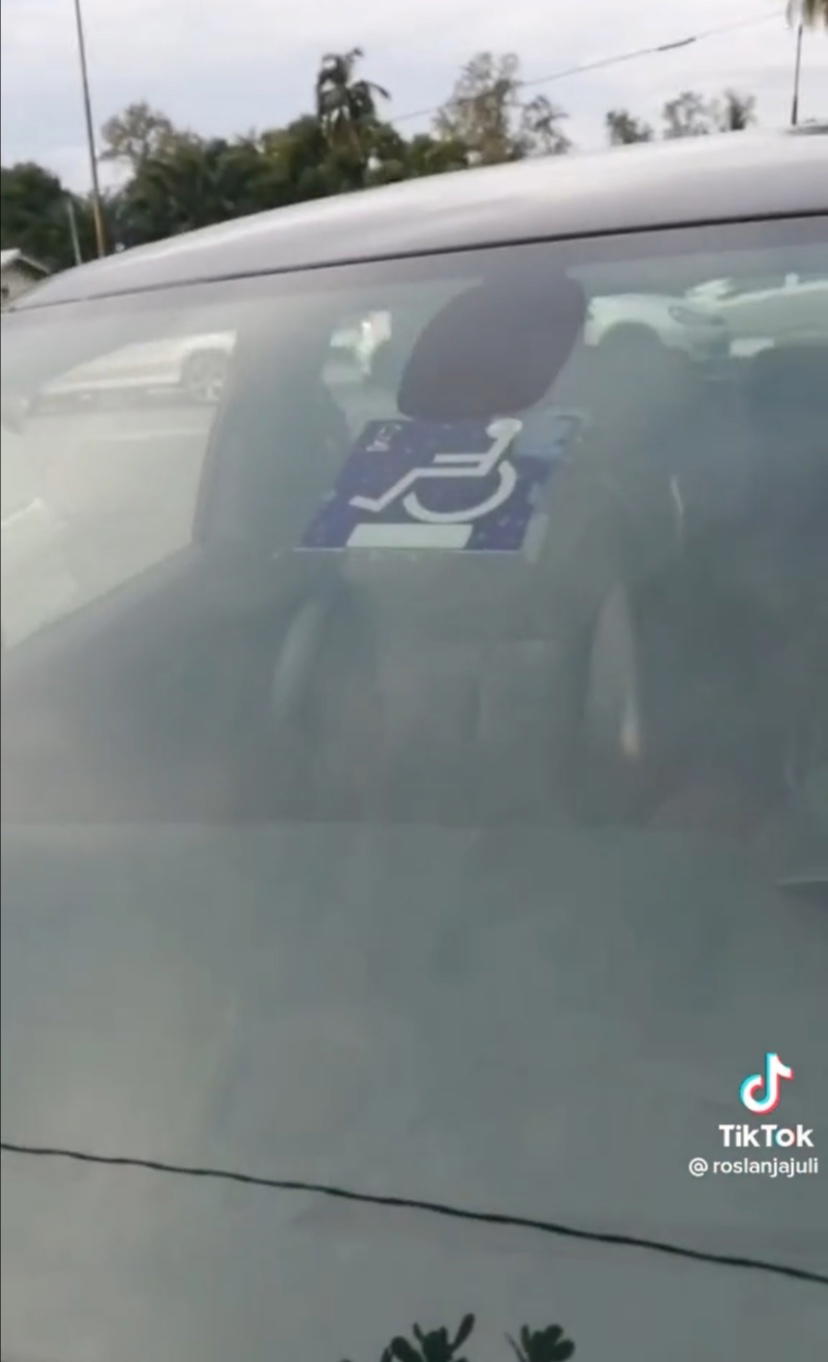 The man added that while he doesn't mind paying the RM20 fine, he urged the authorities to be more sensitive towards the disabled community's needs.
Watch the video here:
'Sue them back!'
The clip has since garnered over 1.4mil views and 97.3K likes at the time of writing, where netizens were outraged by the incident.
Many urged the man to file a lawsuit against the district council for wrongfully punishing him with the RM20 fine.


Others wondered what kind of parking lots could be used by the disabled community aside from OKU parking spots.

MPKL: Wrong OKU sticker was used
Amid the hoo-ha, MPKL released a statement on the matter and revealed that the disabled man had used an OKU sticker which wasn't approved by the Road Transport Department (JPJ) and the Selangor government.
It added that the man's sticker had a blue background along with an image of a wheelchair, causing members of the public to lodge a report over its suspicious appearance.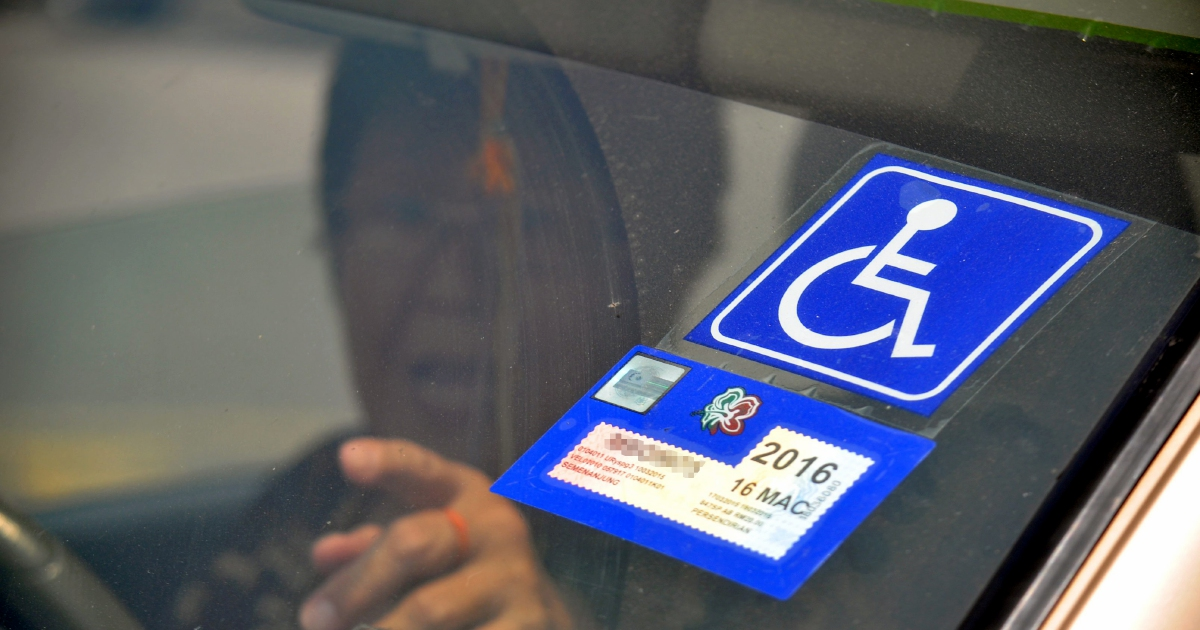 It also explained that there were instances where those who had no physical disabilities had bought the OKU sticker online so that they could park in OKU parking spots.
It's our duty to take action against the vehicle (owner) to ensure disabled spaces aren't abused and they are treated fairly.
"However, the notice can be withdrawn if the individual is able to prove that they're registered as the disabled with the Social Welfare Department (JKM) and MPKL will aid them in getting the correct OKU sticker."
Read the statement here:
What do you think of this incident? Let us know in the comments!
READ ALSO:
---
---