As the SPM results season unfurls, Malaysians are being treated to a plethora of inspiring stories showcasing how teens have risen above adversities to secure stellar results. One such heartening narrative is that of Muhammad Syahril Saidi from Bachok.
Overcoming life's toughest trials, Sijil Pelajaran Malaysia (SPM) high-achiever Muhammad Syahril Saidi, who recently lost his mother, has been offered a whopping 10 opportunities to further his studies at the tertiary level along with 10 scholarship offers, according to New Straits Times.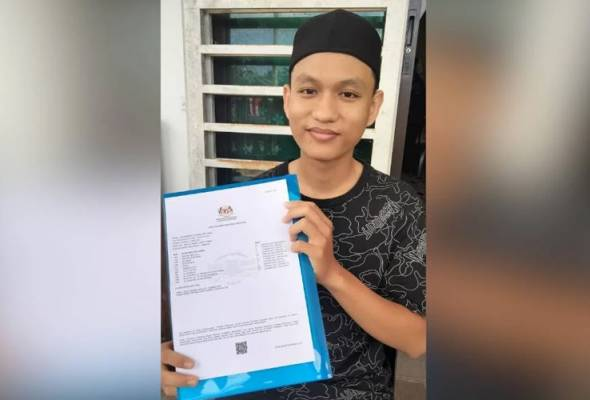 Syahril, who aced the exams with 11As, said these offers rolled in from various institutions and NGOs.
"Alhamdulillah (Praise be to God). I am touched by the overwhelming support from so many people," he expressed gratitude, adding that his success is largely owed to the unwavering support from his family.
"I wish to thank everyone who has shown concern and kindness, Allah will reward them. My siblings, family and relatives deserve special thanks for enabling me to excel in the examination," the 18-year-old shared with New Straits Times.
The young scholar, however, is yet to make a decision on which offer to take.
Aspiring to be a lecturer, Syahril plans to discuss with his family before making a choice that best aligns with his future ambitions.
"I will also perform a special prayer to help me make the decision," he added.
When asked about his late mother's final words, Syahril chose to keep it personal: "Biarlah rahsia peribadi saya (Let it be my secret)."
Syahril was also keen to dispel any notions that he was the sole caregiver for his mother. "It is not fair that I was the only one being highlighted here. My siblings have all been taking care of my mother and were at her side all the time," he explained.
Syahril's mother, Faridah Ismail, aged 54, passed away on recent Saturday night. She was laid to rest at a cemetery in Kampung Padang Lati, with over 50 family members and relatives attending the funeral last Sunday.
Faridah had been bedridden since 2019, and Syahril and his siblings, who lost their father seven years ago, had rallied around to care for her.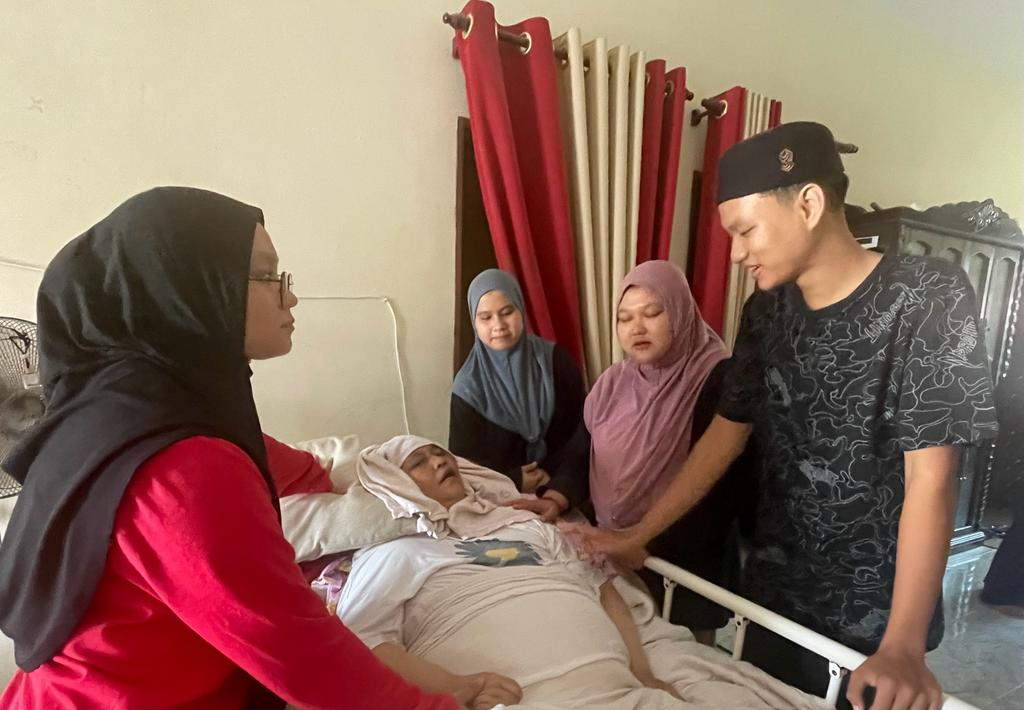 The story of Syahril's academic triumph amid adversity went viral when he could not collect his SPM results as he was caring for his bedridden mother. This led to his teachers from Sekolah Menengah Ugama (A) Darul Iman, Beris Lalang, making a special visit to his home to hand-deliver his exam results.
---
---