A heart-wrenching expression of emotions has been shared by a girl on the day of the announcement of the Sijil Pelajaran Malaysia (SPM) 2022 results.
Despite being the same age as her peers who took the SPM examination, the girl did not have the opportunity to sit for the exam. Instead, she found herself working as a cleaner in a school.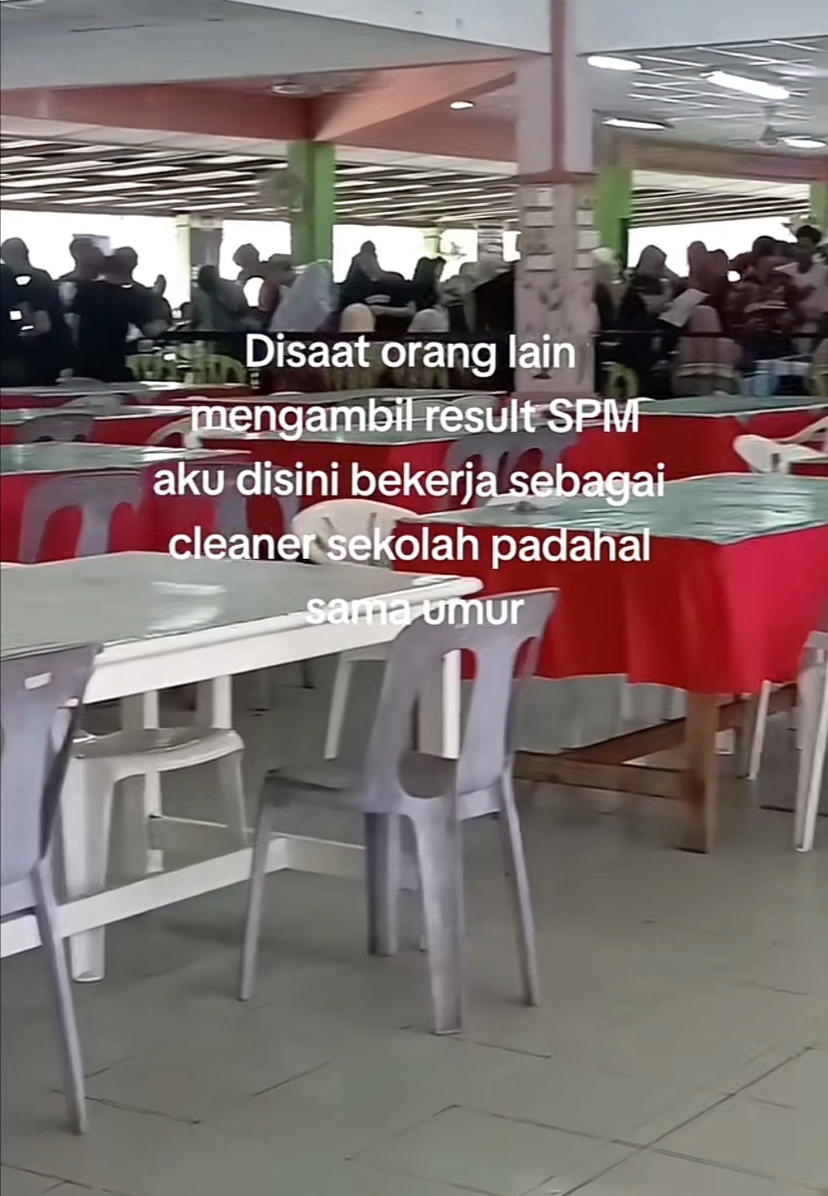 "While others celebrated their achievements in the SPM, I was here, cleaning the school. Even though we are the same age, I didn't have the chance to receive my SPM results like my peers," said the 18-year-old girl in a video shared on TikTok.
The 15-second video showed a distant view of the school cafeteria, where SPM candidates and school staff gathered. This orphaned girl was present at the school not as an SPM candidate awaiting results but as a cleaning worker.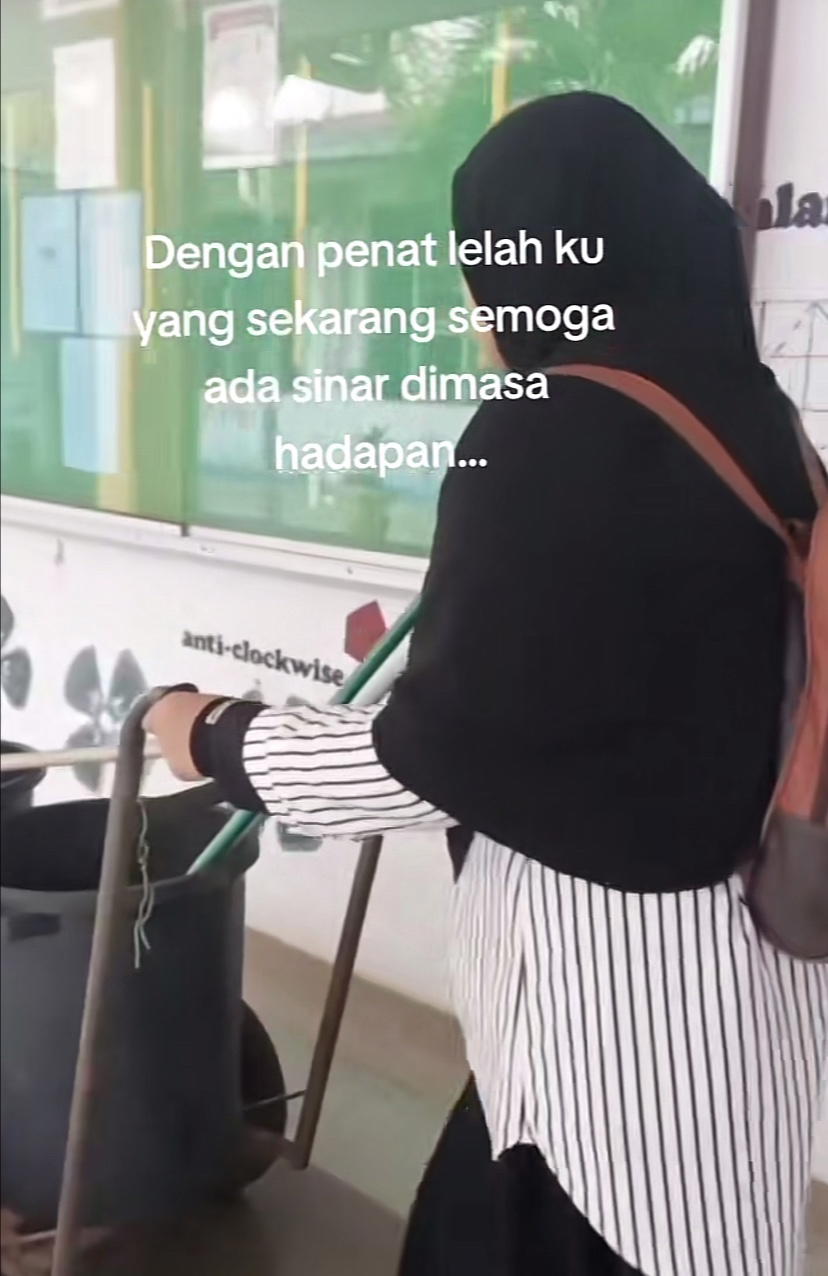 In the video, she could be seen pushing a trolley containing two trash bins and cleaning tools such as a broom and dustpan around the school.
However, she refused the trolley carrying the trash bins and cleaning equipment, instead carrying eight garbage bags that were presumably to be taken to the disposal area.
"With the exhaustion I feel right now, I hope there will be a ray of light in the future," she said with weariness.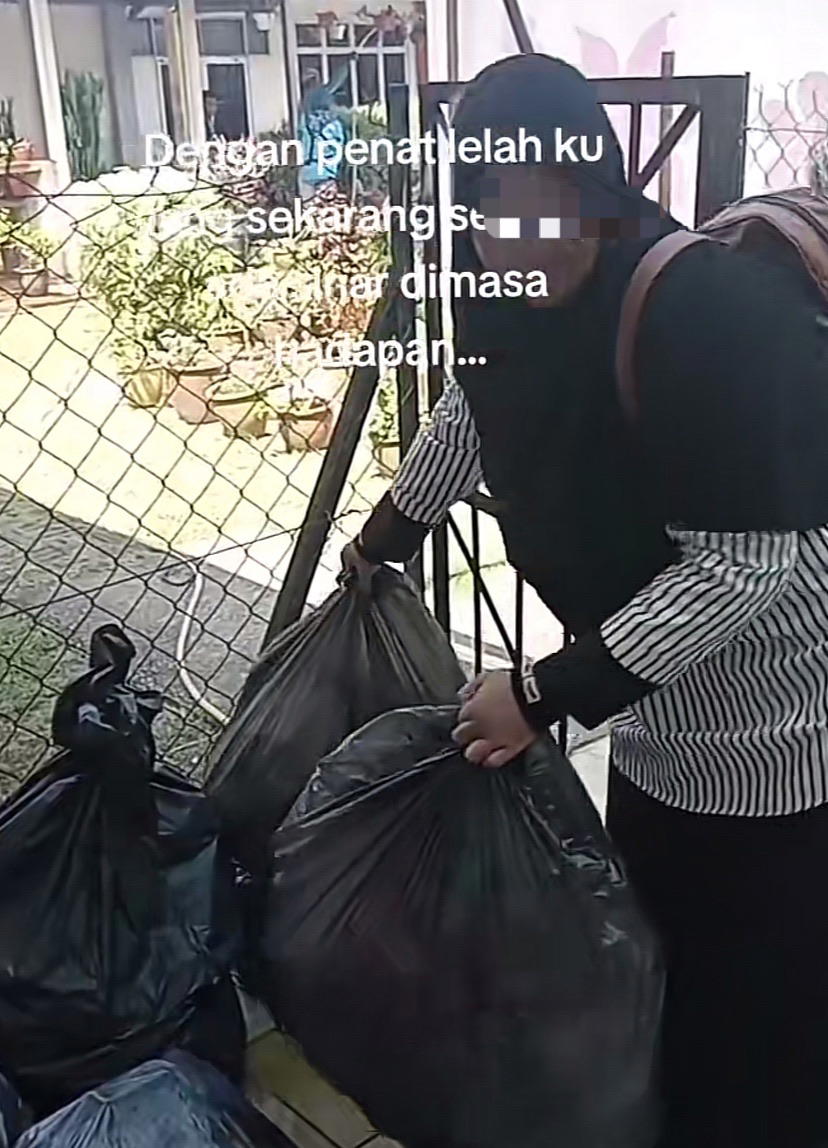 This video garnered the attention of millions of viewers on social media, evoking sympathy from netizens who offered words of encouragement.
Netizens expressed their support and encouragement to the girl, acknowledging her strength in facing the challenges she encountered. They advised her to be patient, to nurture her spirit, and to fortify her heart.


At this moment, we should remember that every journey has its own challenges and unique circumstances. This girl may be going through a difficult struggle, but with determination and perseverance, she will find a path to success in her life.
---
---